Seven Lakes Road

January 2011.


We camp a few days near a lake, surrounded by singing birds.

At dawn, the lake is flat like oil and the view is magnificent.

Children arrange a canoe with a tree trunk, and spend the day in the water.

Woe to the naughty children who have removed their shirt!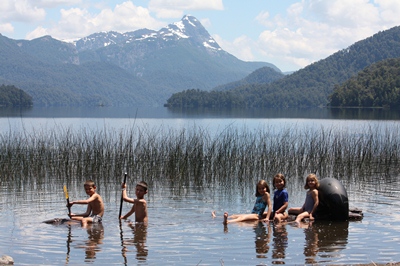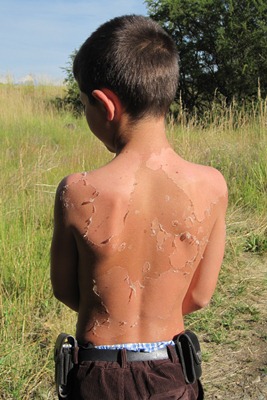 We meet Yuma, a French guy visiting Argentina together with his girlfriend.

After a promising early career in consulting, he takes a break and devotes himself to his two passions: travels and Salsa.

They are very much interested, and Matthew show them the organisation of the car.

They give us plenty of information about Bolivia and Peru that they just visited.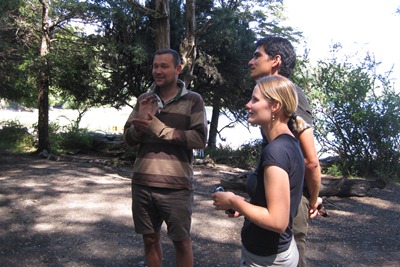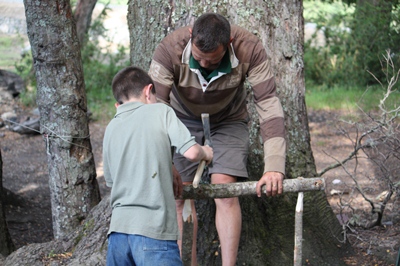 Tugdual, who is reading his "Scoutorama" for the third time, has the idea to make a fire table.

I must say that Charlotte has promised to make pancakes, which will be much easier on a fire table.


It is easy to convince Matthieu to give him a hand!

A few logs, bamboo decking, a good layer of clay, and here we go!

But when it is time to make pancakes, there are no more eggs. Matthieu boiled them all for the picnic ...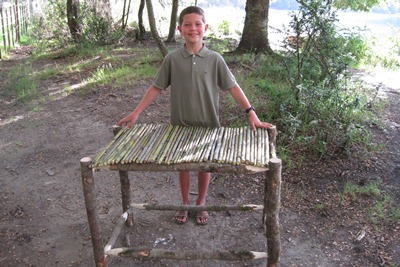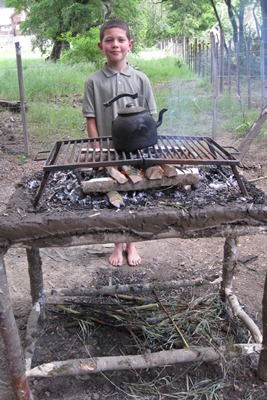 During a walk, the children find elderberry wood.

Matthieu cuts a few whistles.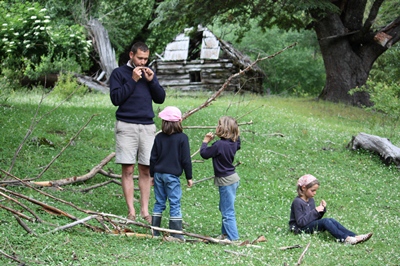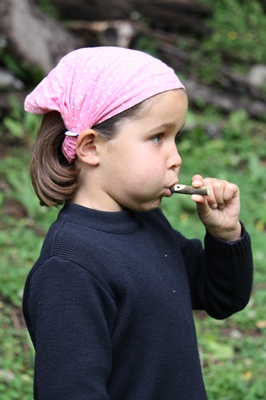 Charlotte improves her bird shots.

This one is very shy, and she has been tracking it for several weeks.

Not bad, isn't it?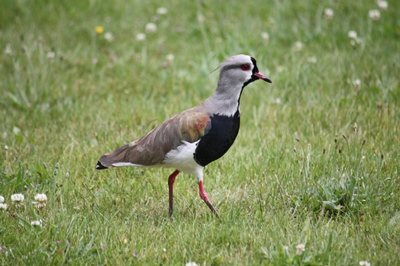 Either for a picnic or camping, Matthieu is always looking for the "good little spot".

If possible nobody else, a nice view, a small river, green grass and a few trees ...

This time Matthieu is very proud of his "good little spot": everything is there!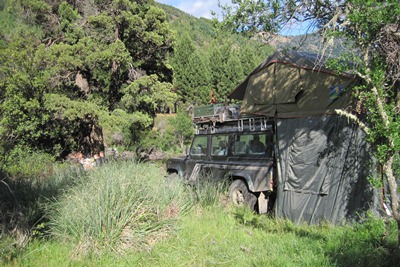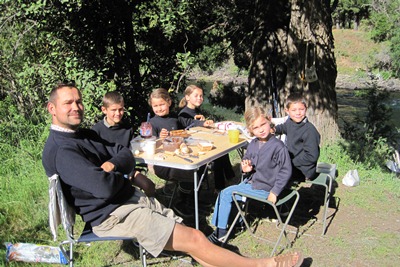 "It is heaven on earth" according to Octavie.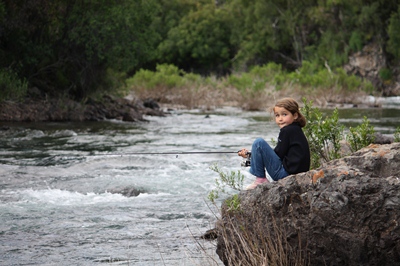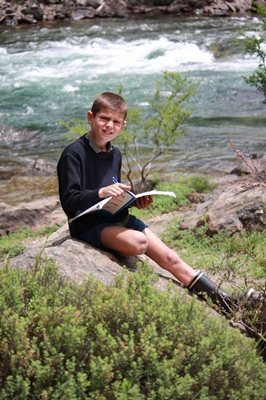 We do long walks in the mountains.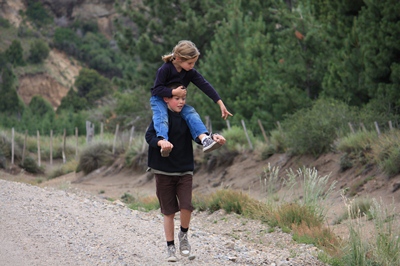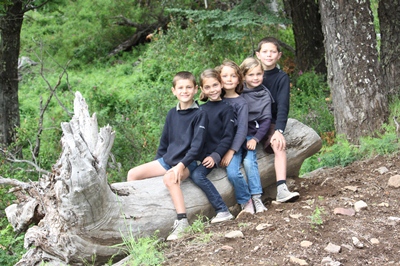 Matthieu and the boys find a deer antler.

They are very proud of their trophy!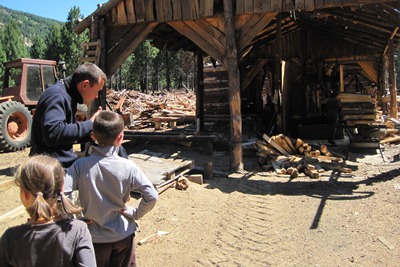 Attracted by the nice smell of wood, we enter a small sawmill.

The workers welcome us very nicely.
We drive trough the valley "encantado", with its impressive rock formations.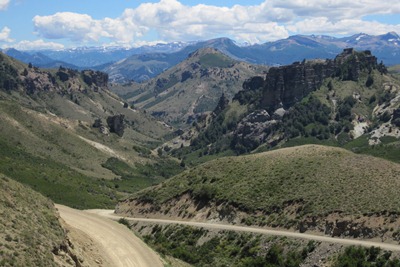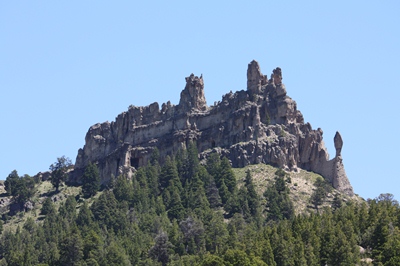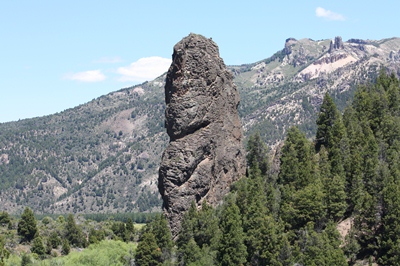 When arrived at the pass, we enjoy the magnificent view and take some pictures.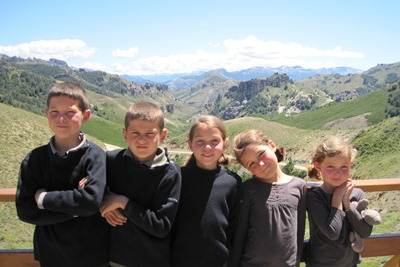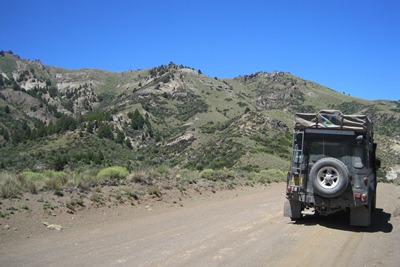 The weather is beautiful, and we enjoy swimming in transparent waters.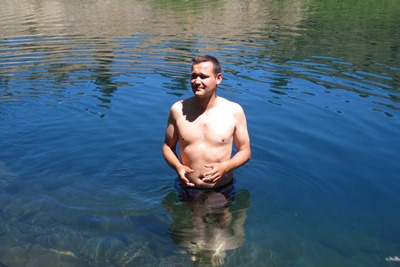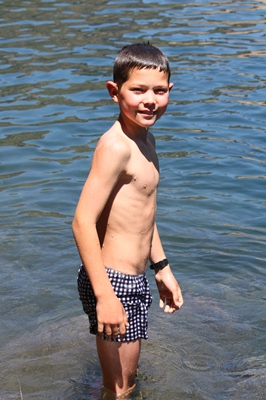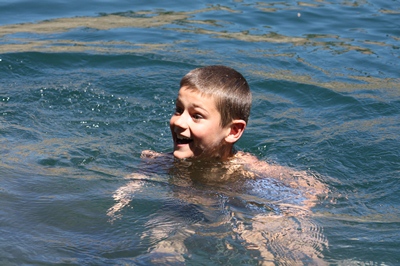 But we are in the mountains above 1000 meters, and the water is cold ...
There are plenty of walks to do and we are delighted to see this beautiful waterfall in spite of countless gadflies!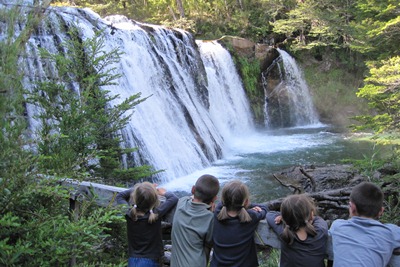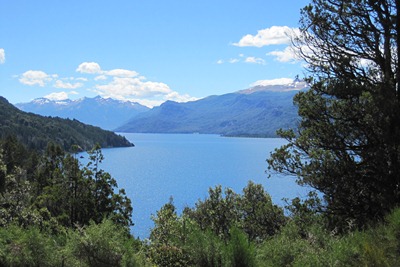 After seeing the seven lakes, we quit this beautiful area heading for the Lanin volcano.