Quebrada of Humahuaca.

February 2011.


The small village of Purmamarca is very touristic.

The backpackers are many, and craft stores sell all kinds of colorful fabrics. Bolivia is not that far.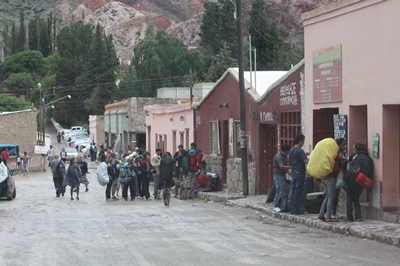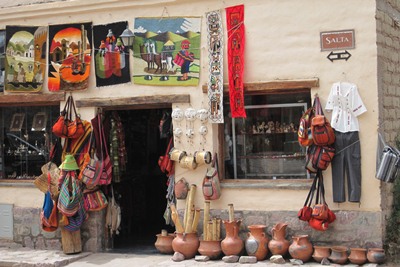 The small village is build beside the mountain of seven colors: From beige to purple, we can see the mineral richness of the region.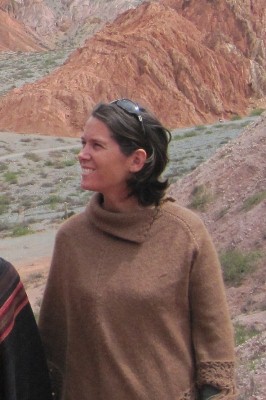 After Purmamarca, we enter the valley of painters: big multicolored rock plates aligned next to each other as dozens of pallets of paint.

In the valley, along the Rio Grande, small villages are surrounded by beautiful fields very well maintained.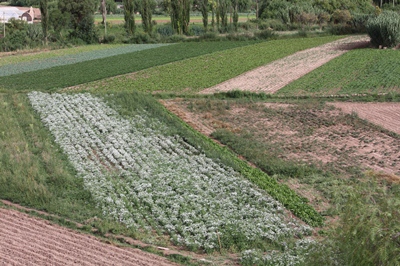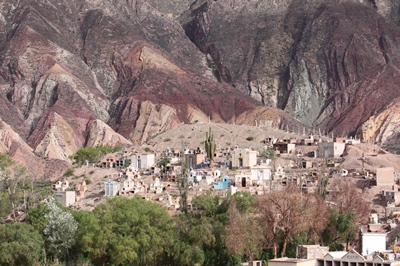 Although it is summer, we are above 3000m, and it is rather cold.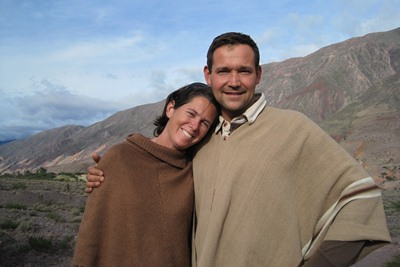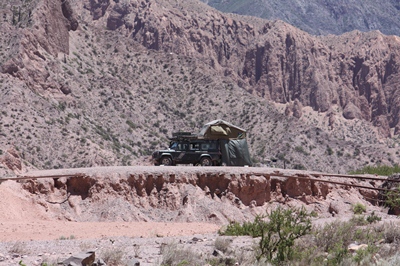 We set our camp in the middle of the valley, in a charming location.

Agathe, who found footprints, mold them with slurry and the result is very successful: Question being is it a puma or not?

Meanwhile, Tugdual is testing his new slingshot, but it does not look that easy!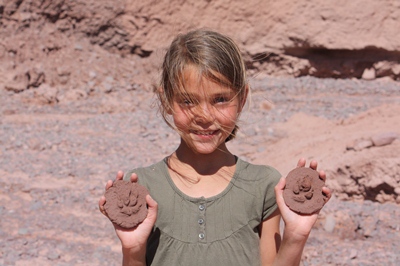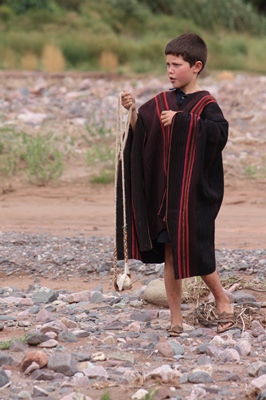 Inspired by the architecture of the valley, children engage in building a hut of stone and mud, in which we are invited for dinner.









Matthieu plays tightrope on old rails.

And Octavie to say: " I guess that it was rather dangerous to travel with this train".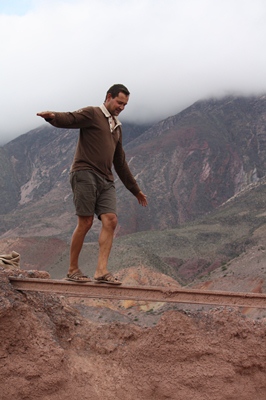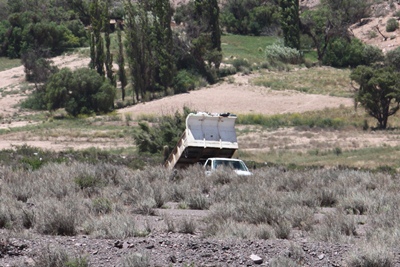 Next morning, we see a truck not far from our camp.

It is the garbage collection that dumps its garbage a few hundred yards from us ...

We were actually close to the city dump!
In Tilcara, Juan and Santos organize walks with llamas.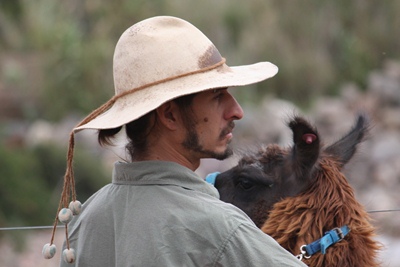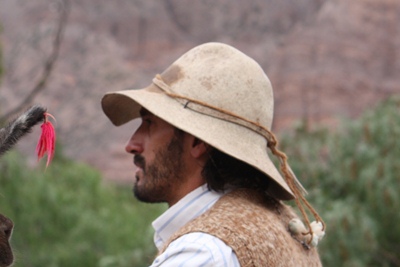 Children are excited and do not know which one to choose.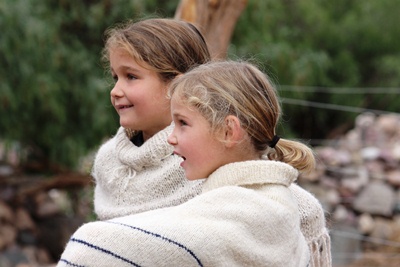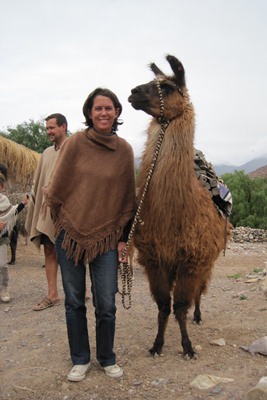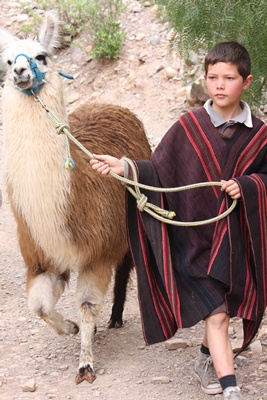 And off we go for an unforgettable ride on the heights of Tilcara.

The llamas carry the bags and everything needed for lunch.





Beatrix who chose a young lama somewhat undisciplined keeps on saying "tranquilo, tranquilo" all day long.

Enguerrand is doing very well, and says: "When I grow up I'll take care llamas !".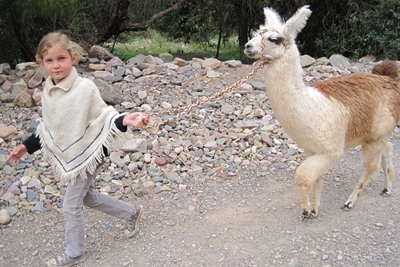 Juan prepares a very nice lunch, and we talk during hours, while the llamas graze cacti.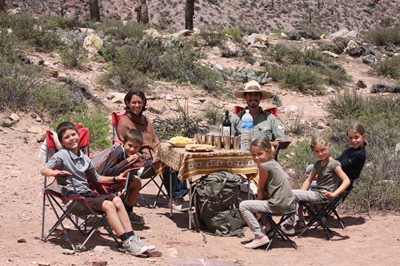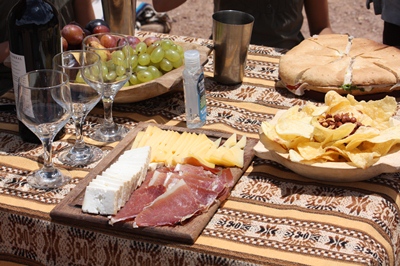 Agathe, a little frightened at first, finally manages very well.

Octavie, always very authoritarian, tries to control her llama for the photo.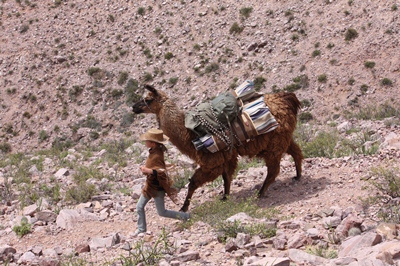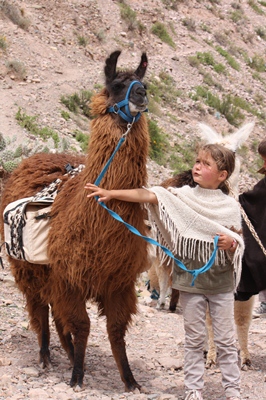 After some difficult beginnings, Matthieu starts to like his " camel"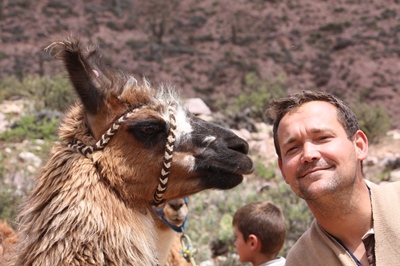 We go back to Tilcara late afternoon, after spending a beautiful day.

A big thank you to Juan and Santos for your great organization.