Tatio geysers.

February 2011.


Before crossing the Chilean border, we bury all our souvenirs of organic origin.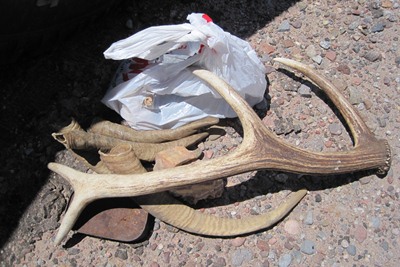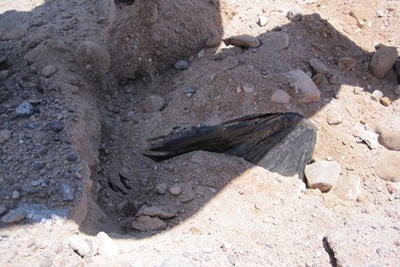 Chile is very strict about it and bans the entry of this type of products on its territory

At customs, we undergo a deep search of the vehicule, and all our bags are scanned.

No problem...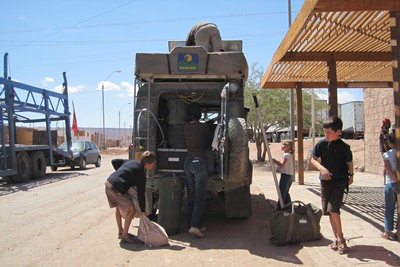 We celebrate the 7th birthday of Octavie in a small restaurant in San Pedro de Atacama.

Happy birthday Poupoune.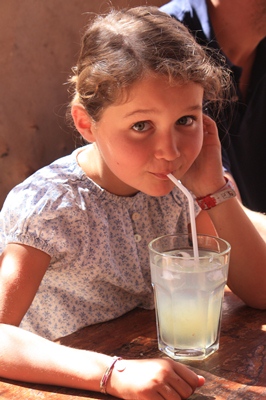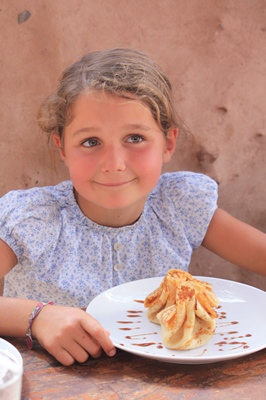 Valerie, our hostess, is a French lady, living in San Pedro for over 15 years.

She tells us about the good places to bivouac without taking risk with lost mines in the Atacama Desert.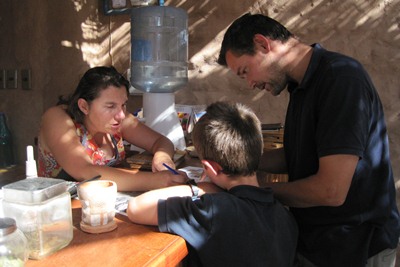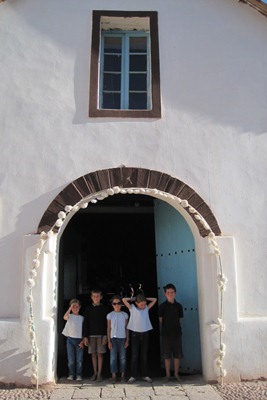 San Pedro is a very touristy village and the streets are full of agencies offerring expeditions around the region.

The atmosphere is nice and the weather perfect.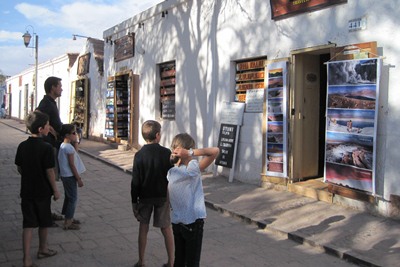 Is there not a small problem?

It seems that the girls have exchanged trousers when they got dressed.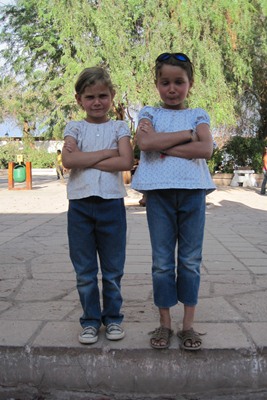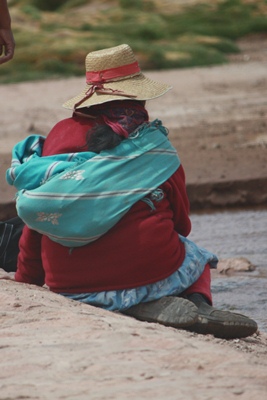 Going up to the geysers of Tatio, we cross several villages and we fall in love with this very typical little church.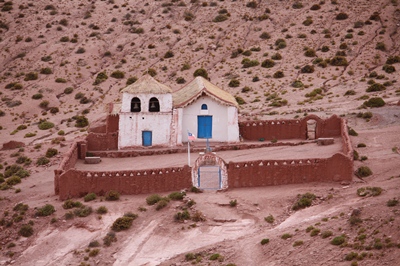 There are plenty of vicuņa and thanks to Tugdual, we see our first vizacha, a sort of rabbit with a huge tail.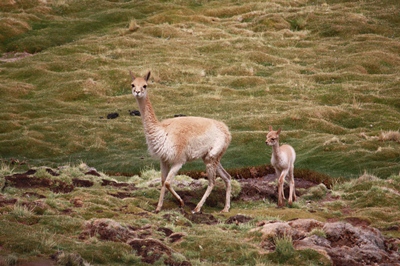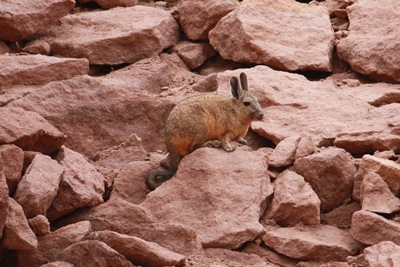 On our way, we explore a sulfur mine.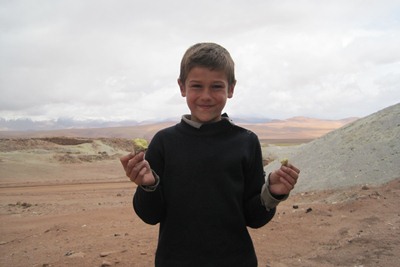 After around 70 miles of tracks, we see the first geysers.

The place is empty, because all the tour operators bring their clients in the morning to watch the sunrise??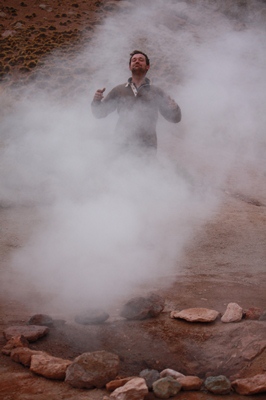 Steam comes out of the ground with a noise of jet engine, and Matthieu takes the opportunity to clear his bronchi.

30 meters away, a sign warns: "Do not breathe vapors - lethal gas"!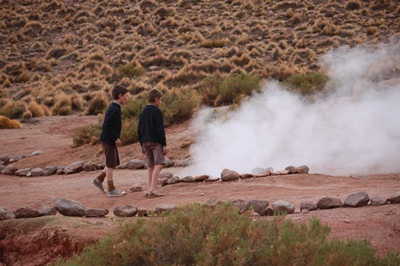 The tone is set by many boards.

It must be said that several serious accidents are to be deplored each year.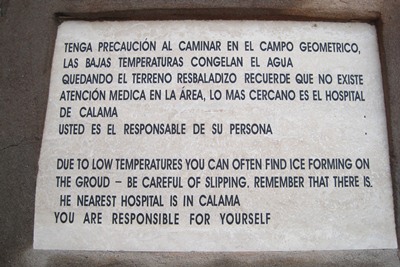 The place is amazing, there are geysers everywhere, but all do not spit the same broth.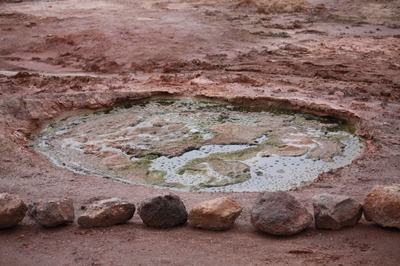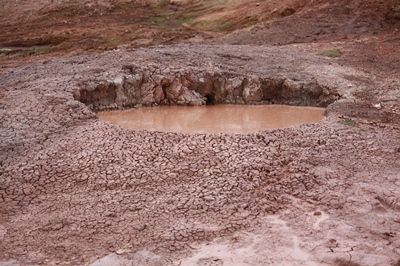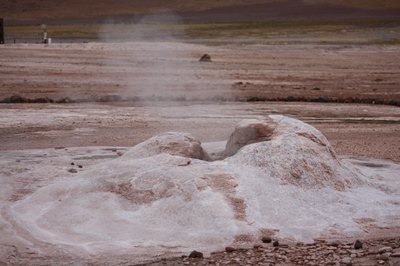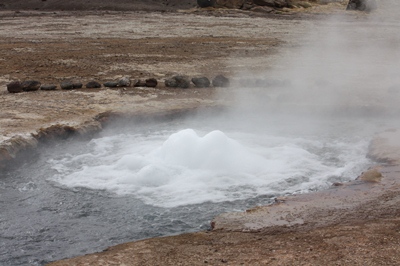 We do not get tired of observing these jets of steam and Tugdual takes the opportunity to fill his roadbook.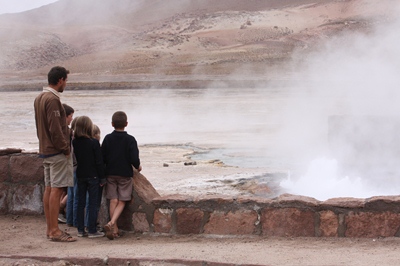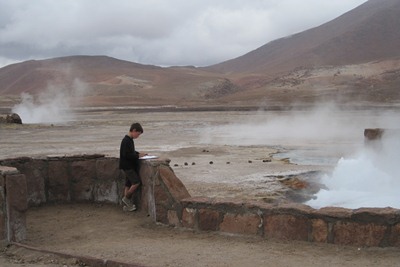 A swimming pool is carved into the rock and fed by a small geyser.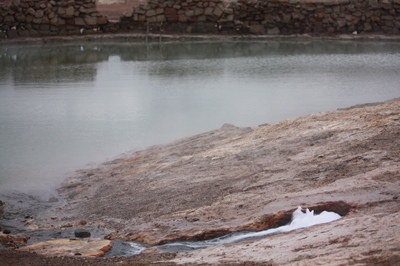 It is late afternoon at 4000 meters above sea level and the outside temperature is around 5°C.

But the water is hot and we jump without hesitating.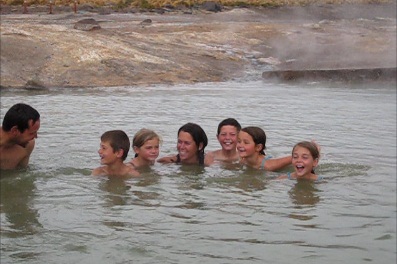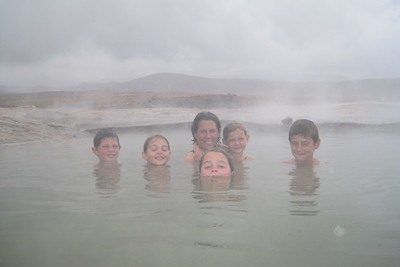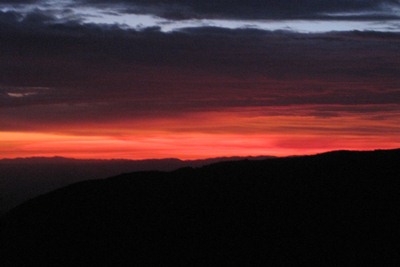 The night forces us to go out of the water, and we run to the car under an icy rain.