Salar of Uyuni.

March 2011.


We arrive at Uyuni, described in the guidebooks as a gloomy and cold city.

But for us, coming from the altiplano, it is a true paradise!

Here most of the women are wearing traditional dress, and they use large colorful fabrics to carry all sorts of things on their backs.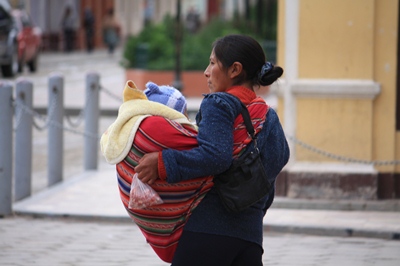 And to think we were afraid of dying of hunger in Bolivia!

But the shops are better stocked than in Argentina and Chile, and small restaurants are not expensive at all.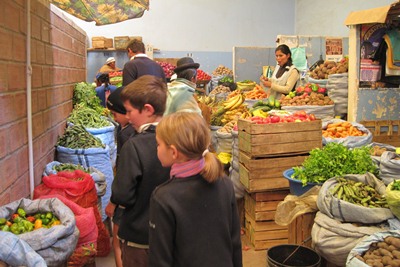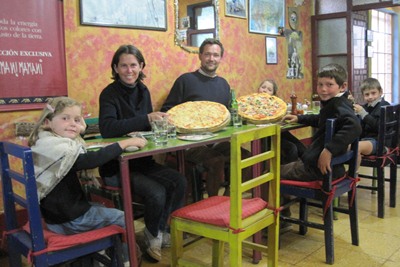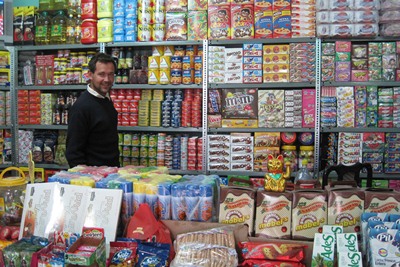 We visit a cemetery of old steam locomotives, and children play on climbing on the boilers while Matthew admires the old mechanic.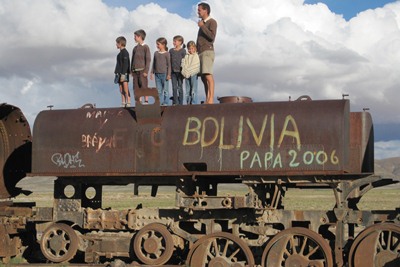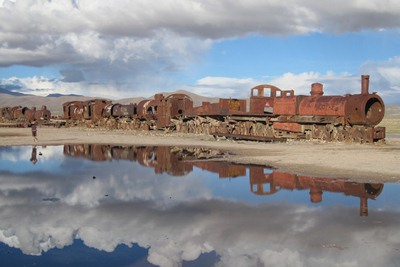 Octavie plays with the flute she just bought at the market while Béartix is delighted to have found a dead peludo.

We want it back as a souvenir, but unfortunately it smells really too bad!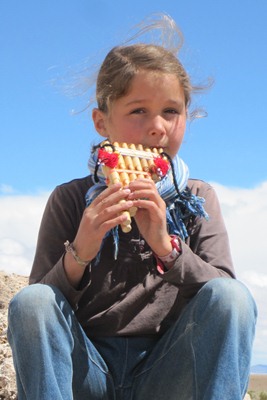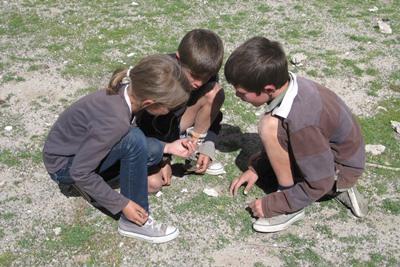 During a break, the children find many broken pieces of pottery and find themselves passionate about archeology.
We go to discover the Salar of Uyuni, the largest in the world with its 12 500 km2.

But it is the rainy season and the Salar is covered with water.

In order to preserve our good old Land Rover, we rent a Toyota for the day.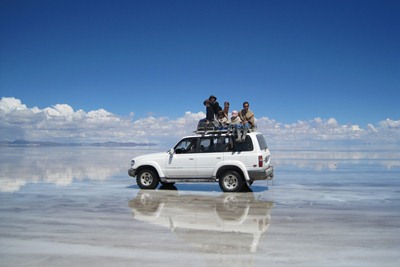 A few workers are extracting the salt by hand.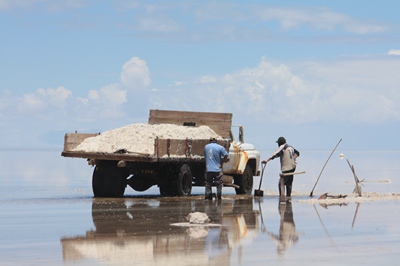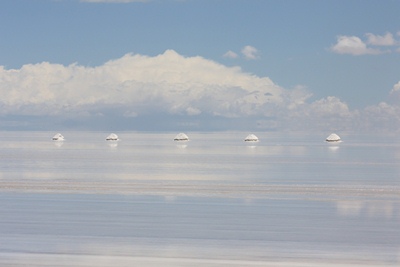 And off we go for a fantastic walk in the clouds!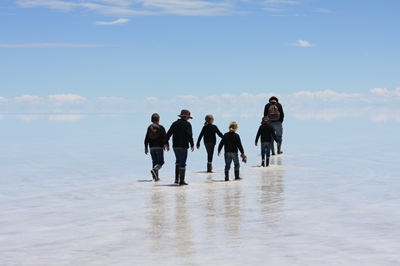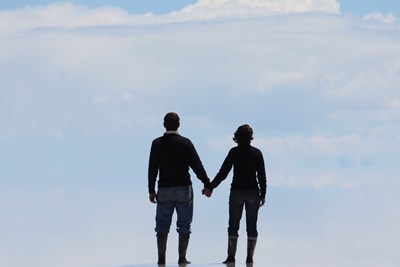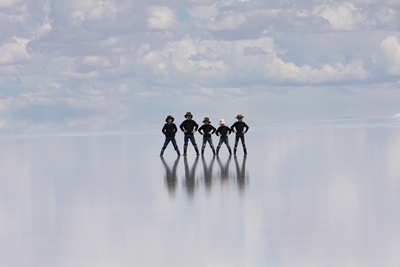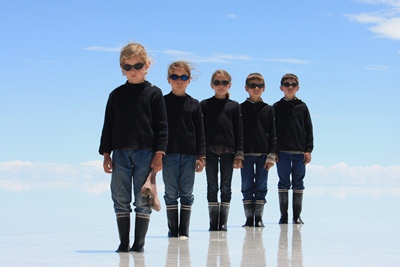 It's really extraordinary, and even if we can not go very far because of the water, we are not disappointed at all.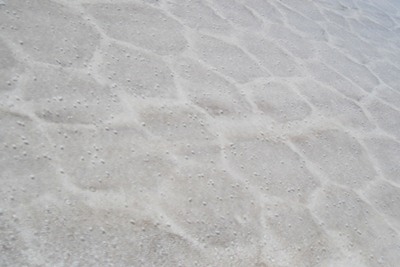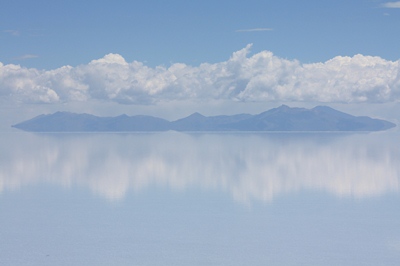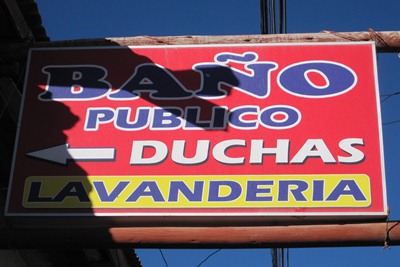 Despite our boots, children are full of salt and we go to a plublic bath in order to have a shower.

The place is not that clean, and Matthieu gets an electric shock by trying to adjust the temperature!

But it is good to have a shower anyway !

On our way to Potosi we visit Pulacayo.

Nowadays a ghost town, Pulacayo used to be very active until the 50s when 20 000 people were working in the silver mine.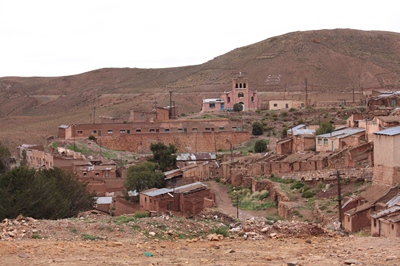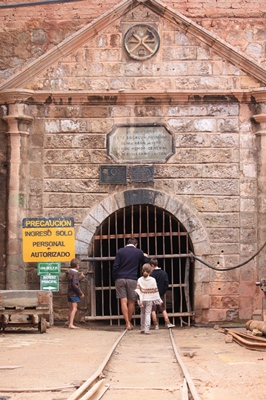 The train carrying the silver from the mine was attacked by the famous bandits Butch Cassidy and the Sundance Kid, and holes done the bullets into the wagon are still visible!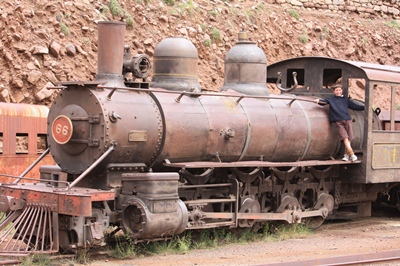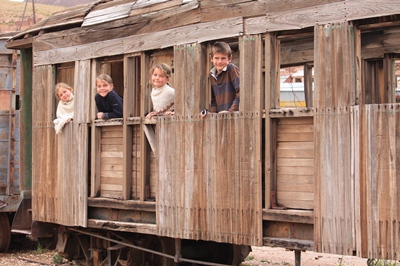 A brand new road to Potosi is under construction, and to pour the concrete of this enormous bridge, workers are using ...

wheelbarrows!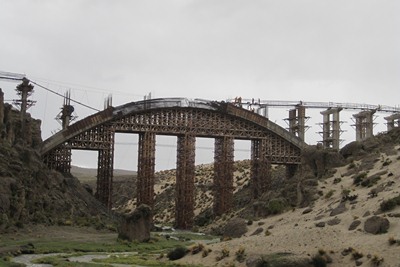 The landscapes we cross are wonderful.