The sacred valley.

April 2011.


We head towards the sacred valley.

The countryside is beautiful with its adobe houses covered with Roman tiles.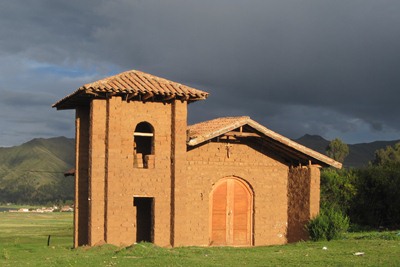 We discover the famous terraces of Moray, built by the Incas to carry out cultivation trials with different exposures.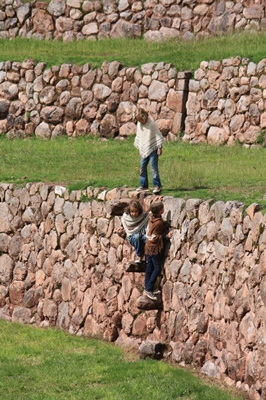 Children are delighted to be able to unwind at their leisure.

But the next day, tough aches!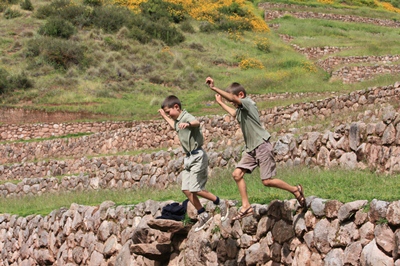 The place is really beautiful, especially that we are alone.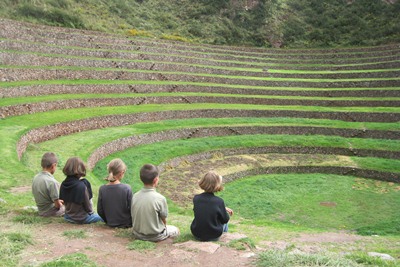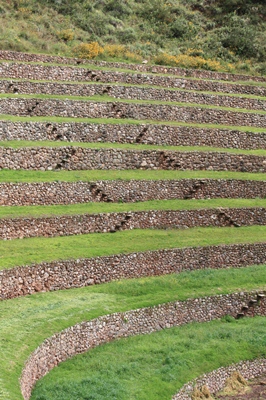 We attend Mass in the old and beautiful church of Maras.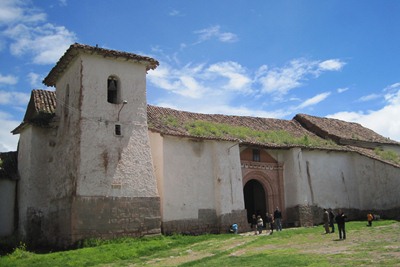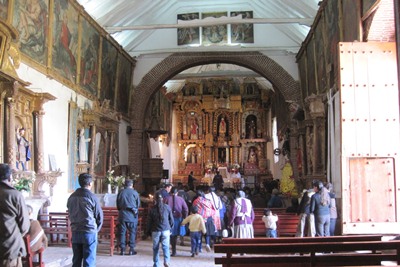 In the middle of the Mass, Matthieu realizes that he is sitting among the women, men standing on the other side of the nave.

He moves stealthily under the amused eyes of some old ladies.





We go to explore the salt mines of Maras.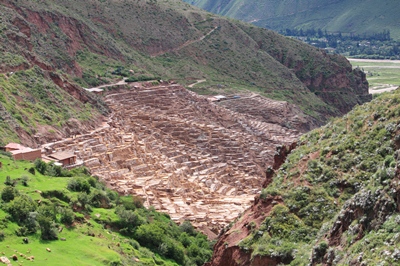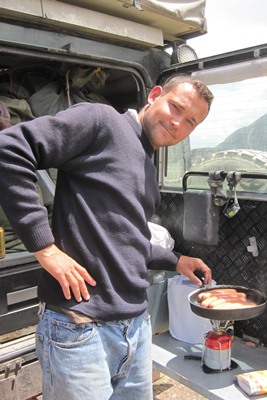 As it is lunch time, we prepare good hot-dogs that we eat with a magnificent view over the valley.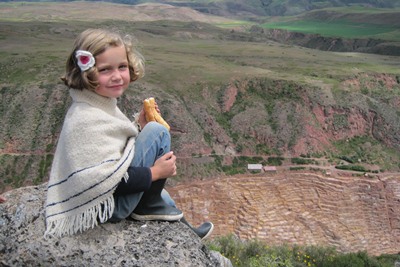 More than 4000 pounds have been operated since the Incas in order to harvest the precious salt: the place is incredible!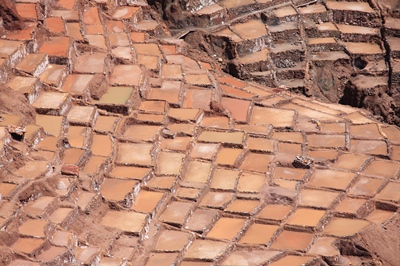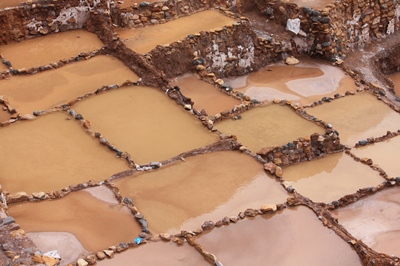 A salty spring, situated nearby, the feeds the site.

The boys, who put their boots on, wander in all directions.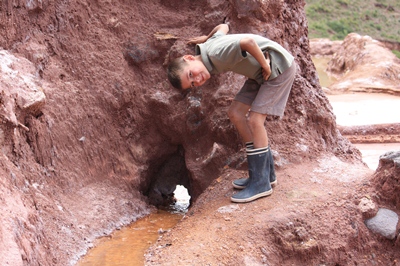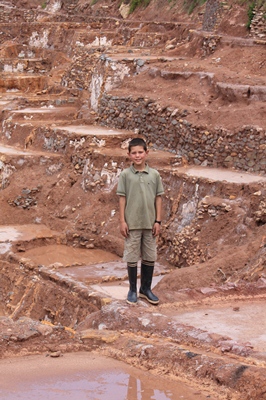 Along the road, we stop to watch a man making adobe bricks.

Water, earth and a handful of grass.

He makes 250 bricks in a day.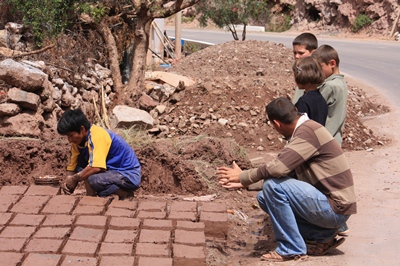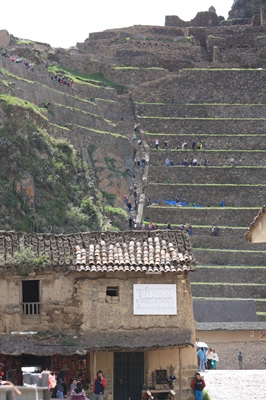 To visit the fortress of Ollantaytambo, it is compulsory to buy the famous "boleto turistico" giving access to all the sites around Cuzco.

It's a scam organized by the city of Cuzco to milk the tourists.

Determined not to participate in this charade, we visit only the town below, but it's worth the trip!
We stroll among these inclined Inca walls, with trapezoidal doors so typical.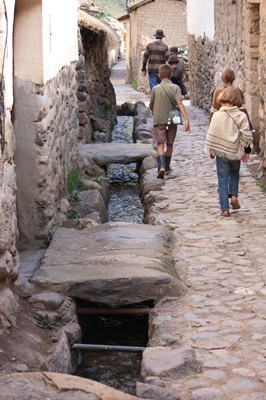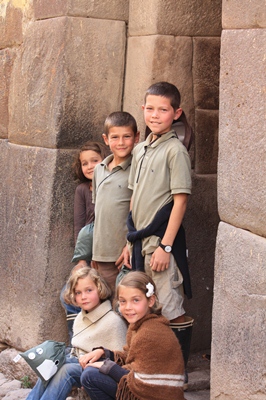 Many villages are connected to the rest of the world only by a cable.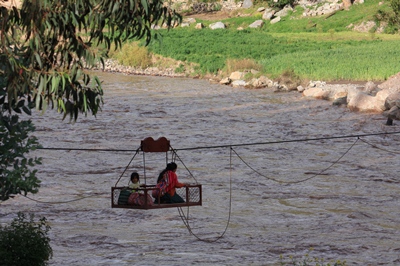 It does not take much for children to have fun!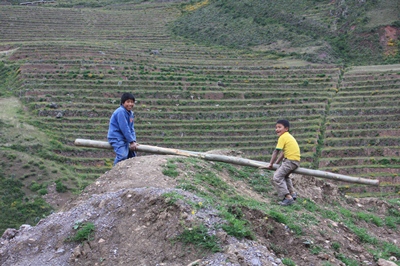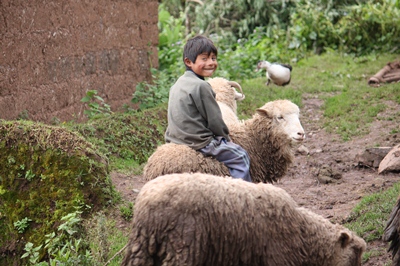 On our way to Pisac in the late afternoon, we realize that the ticket office closes at 5 pm, and all employees are gone.

So we escape the guillotine of the compulsory boleto.

We are alone on the site at dusk: it's great.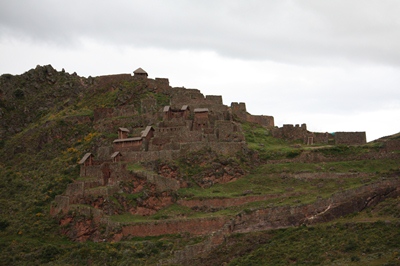 In the middle of the visit, we meet with a guard: "Tckets please"

Yes, no, but, if... and 5 minutes later, he turns into a private guide.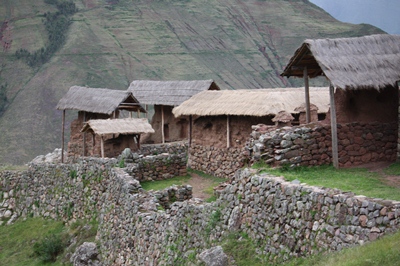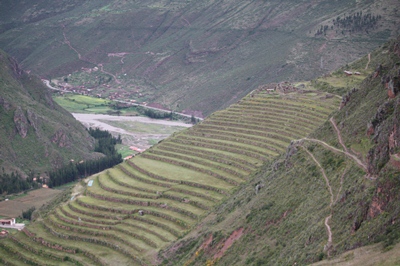 That's what we call "fair tourism".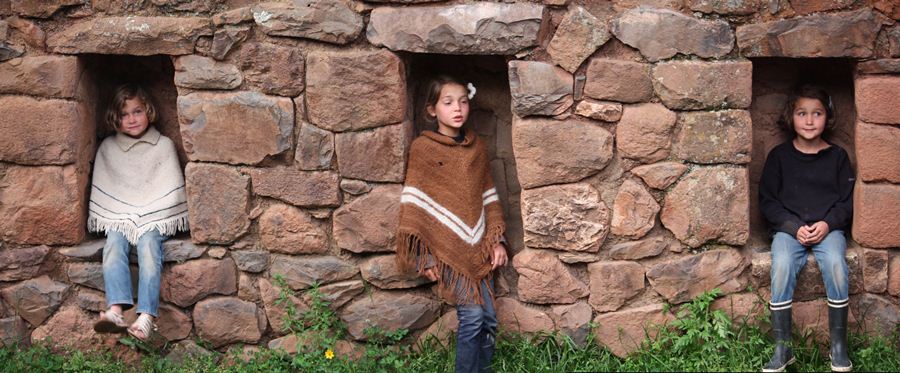 We do not want to leave the area without testing a stuffed guinea pig, the local specialty.

A gigantic oven occupies the middle of the restaurant.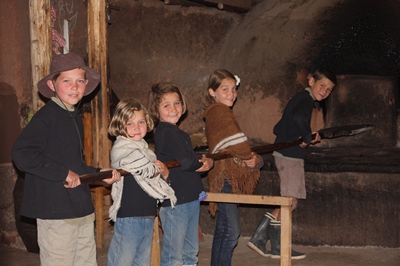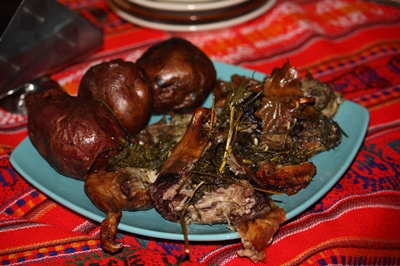 But Aunt Maïlys can be reassured, we are determined not to repeat the experience ...