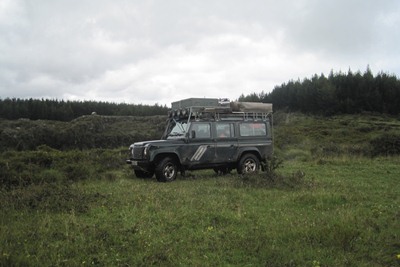 Heading towards Quito we go back in the montains and discover alpine landscapes.

We never expected to find this in Ecuador.


The road is surrounded by volcanoes, many of whom are still active.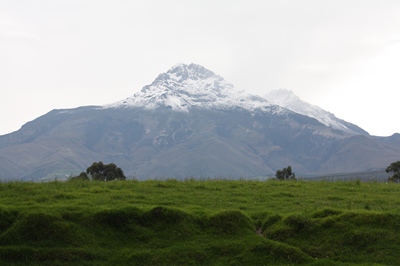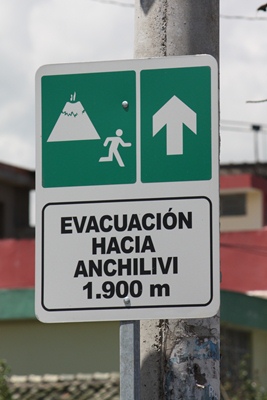 The region is densely populated and we need to ask for hospitality for the night.

People are very welcoming.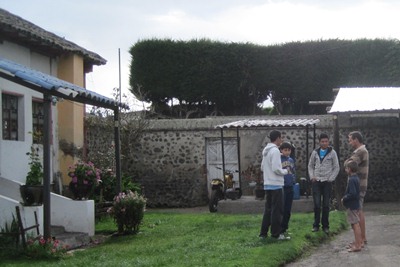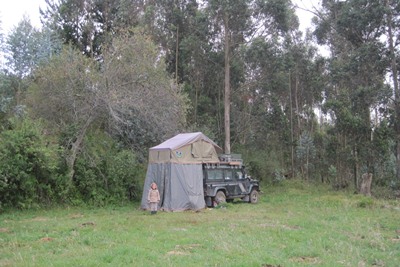 The Easter Bunny came to us for the delight of children.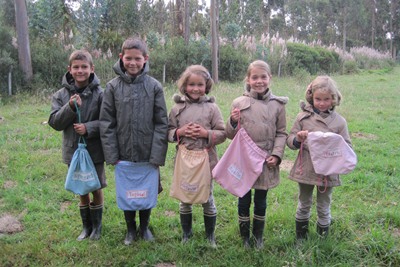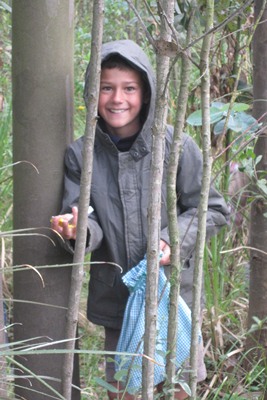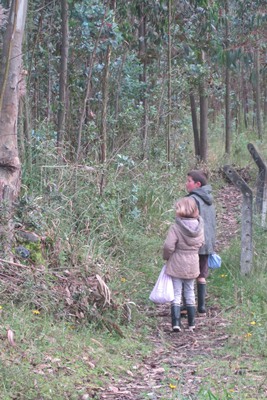 Search for eggs in a forest is not easy.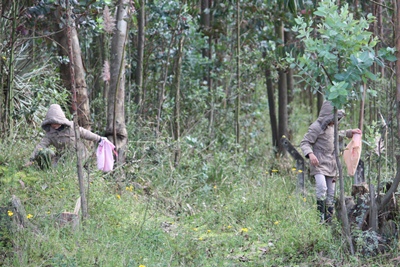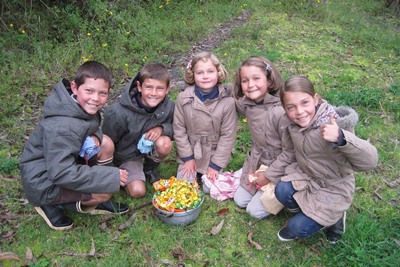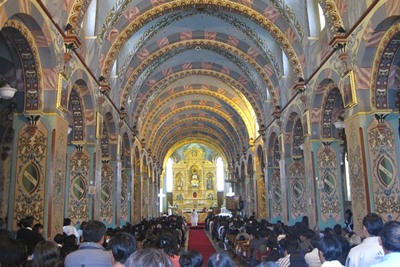 We attend Easter mass at Machachi.

The celebration is as colorful as the Church.

Everybody clap when the priest shouts "Jesus is alive."
We visit the local market with heaps of fruit and vegetables, especially potatoes.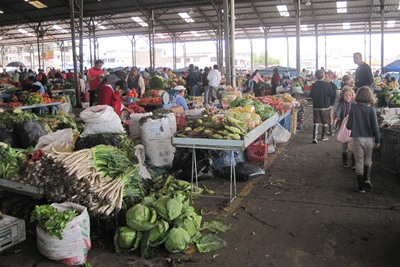 In a car shop, Matthieu finally find replacement shock absorbers for the Defender.

We have been driving more than 10 000 kilometers with rear shock absorbers completely dead.

It must be said that George, the owner of the store, owns a Defender 90.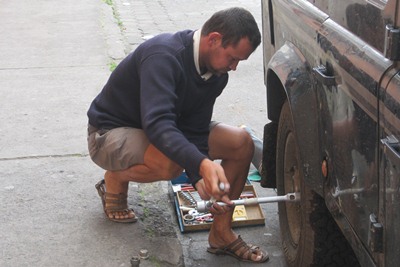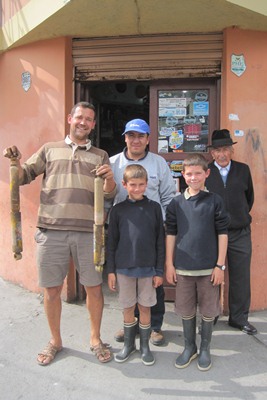 We can not leave without seeing a cockfight, great specialty of Latin American countries.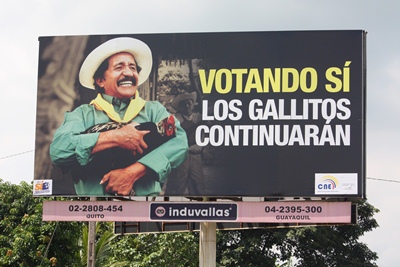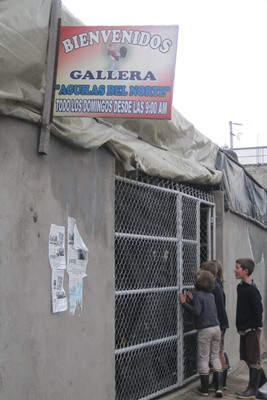 Aficionados come with their fighting cocks that they have been raising for months.

They are weighed to find an opponent matching their size.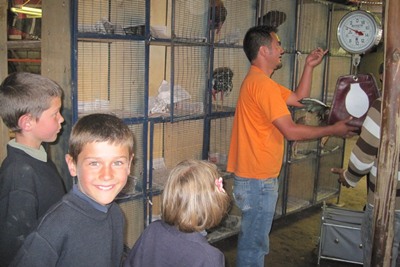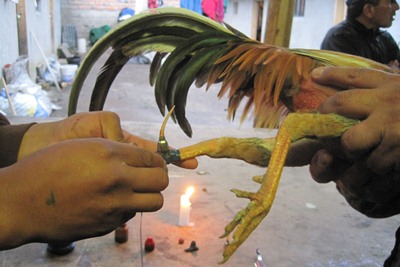 Sharp points are placed on their studs for them to be able to give a fatal blow.
And off we go for a furious battle.

The boys, who bet each on a cock, are screaming loudly.

They are very disappointed that the game finishes in a draw, none of the cock being killed.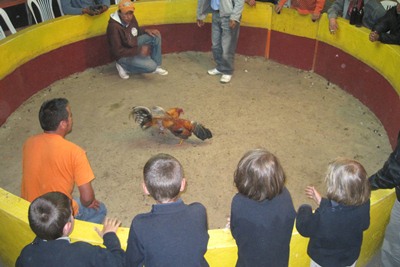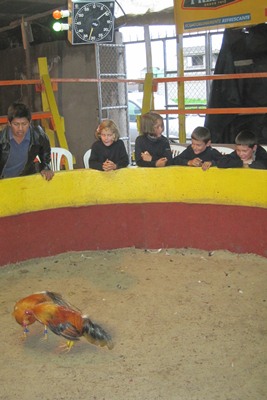 Agathe, that such activity does not passion, prefers to read her book.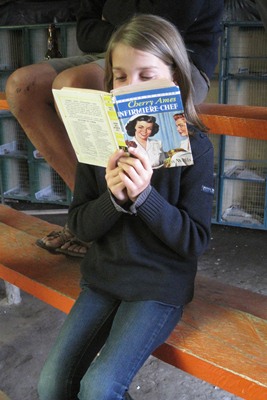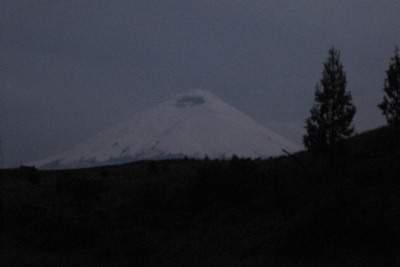 In the evening we have a brief view over the volcano Cotopaxi, which is unfortunately covered by clouds during the day.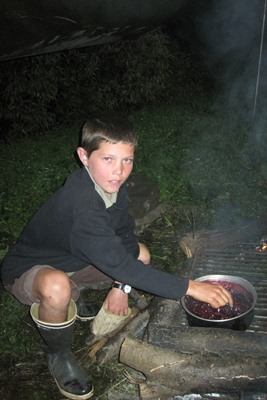 Tugdual, the cook of the family, does not hesitate to stay up late to prepare an excellent blueberry jam.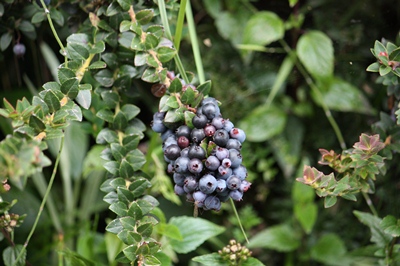 Nor to rise early to make pancakes.