We pass easily the border with Costa Rica.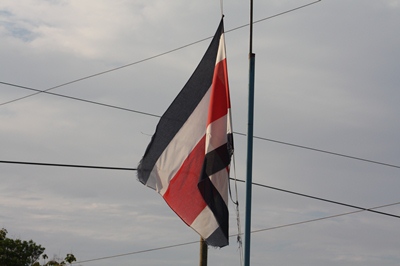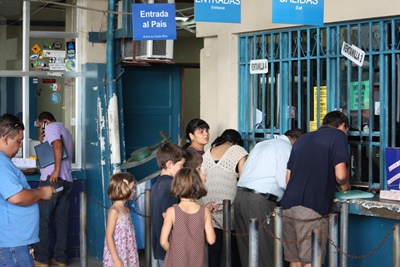 There are palm fields everywhere.

But what do they do with that?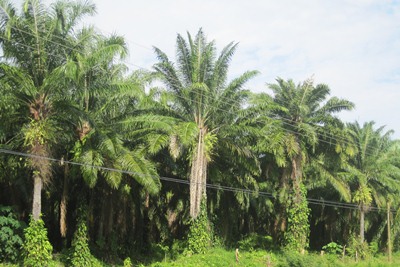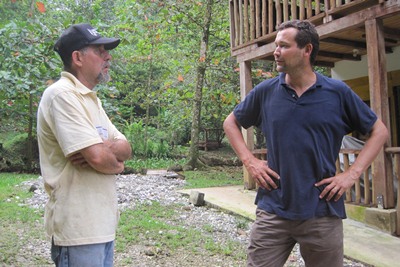 We have the answer by meeting Madio, who proposes us to visit his palm oil plantation.
The trees are covered with fruits that look like dates.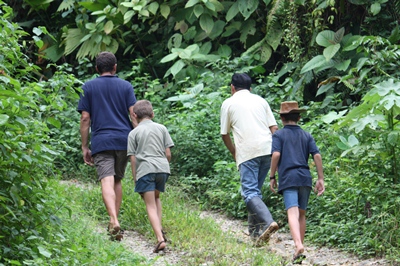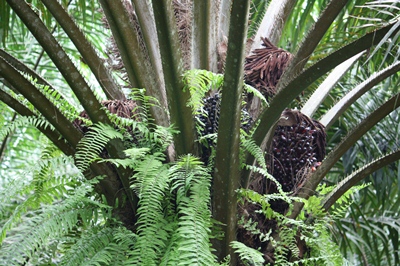 By pressing a ripe fruit, a colored oil comes out. Thank you Madio for all these explanations.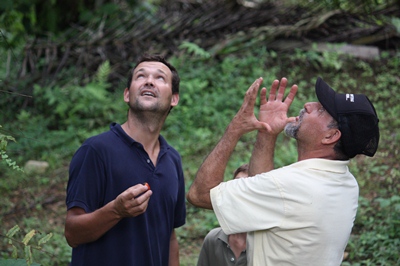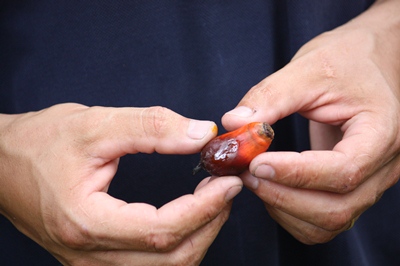 We stop beside a beautiful beach, but unfortunately the Pacific ocean is rather dangerous.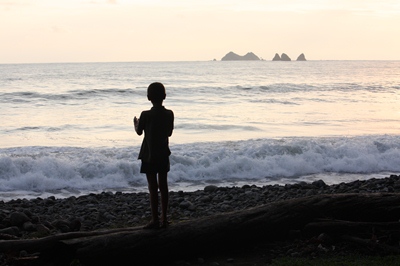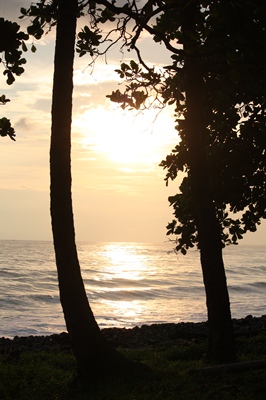 This nice place looks like a paradise, but it's a living hell!

We are bitten by hundreds of mosquitoes, and we can not put a foot down without being attacked by armies of fire ants.

Let's run away !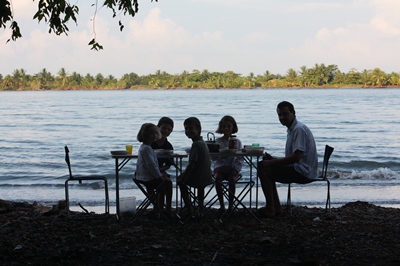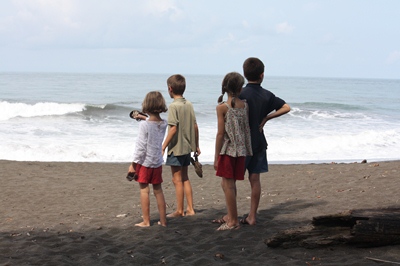 Costa Rica is a paradise for surfers.

We stop to watch them evolve.
Some of them are doing really well !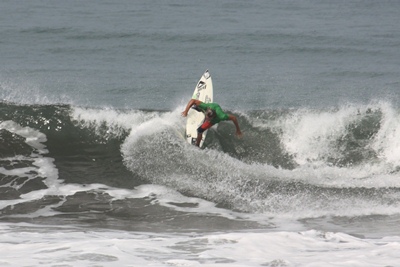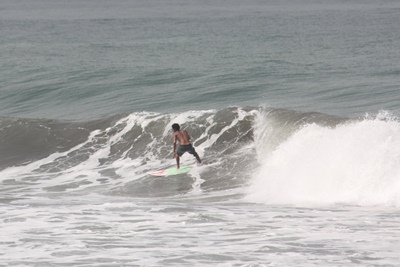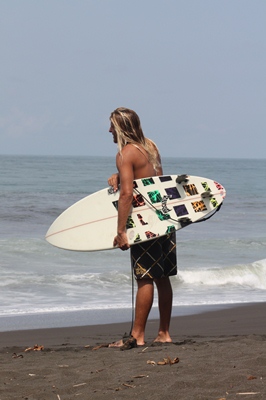 We even saw Brice de Nice... waiting for the wave!

We visit a vivarium, full of snakes, frogs and butterflies.

This cute green frog with red eyes and blue legs became the symbol of the protection of the Rain Forest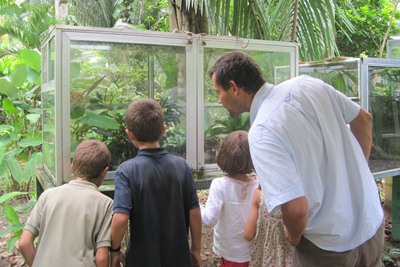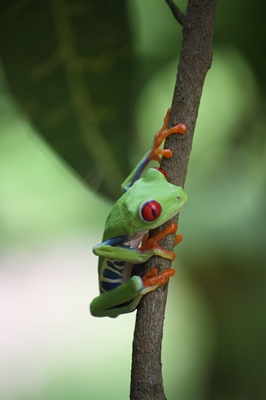 But beware, all the frogs are not nice.

These tiny creatures spotted orange or green are simply deadly on contact with skin.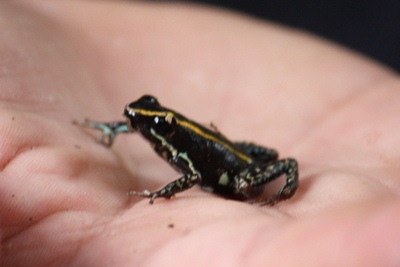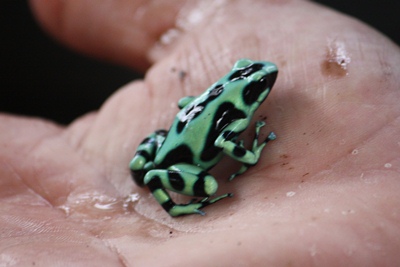 But to produce their deadly toxins, they must ingest a good amount of fire ants.

So it just needs to control their diet !


To have big butterflies it needs big caterpillars.

Yuck!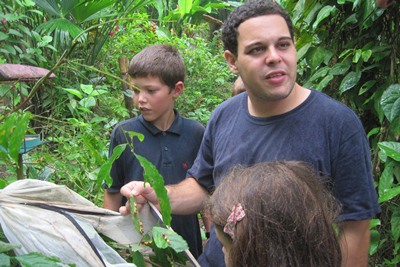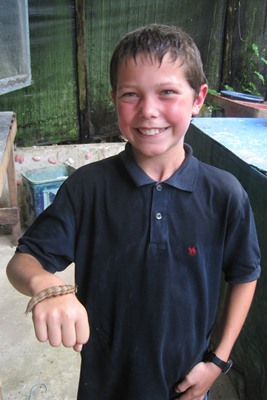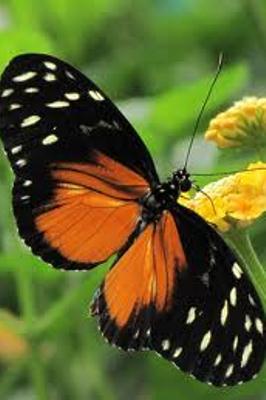 We admire many butterflies, including this beautiful butterfly owl.

But the rain begins to fall and they all hide themselves.

What a pity!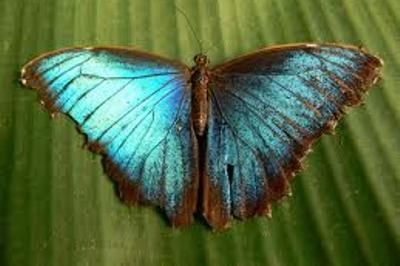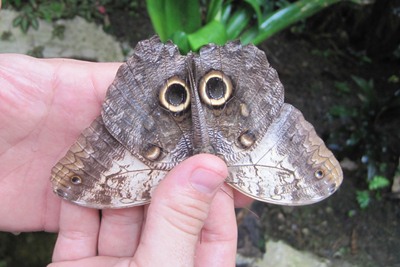 We have lunch on the beach of Hermossillo, which served as backdrop to the film 1492. Just to say we were there !