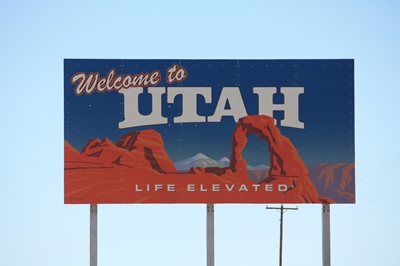 We are entering the land of the Mormons, also known for its beautiful national parks.






On the side of the road, we climb on a beautiful isolated arch.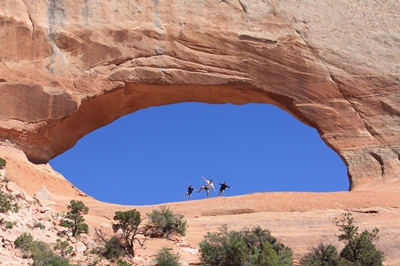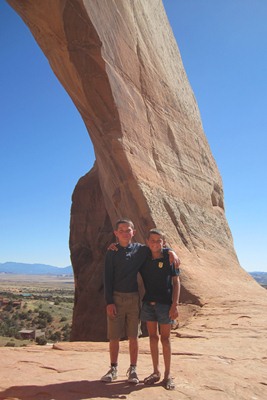 The colors are so beautiful that we take many pictures.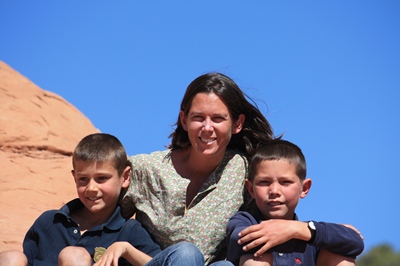 A few kilometers before Moab, we head towards high mountains to find some freshness.

We find the right spot, beside a small river.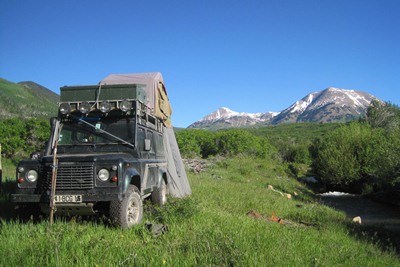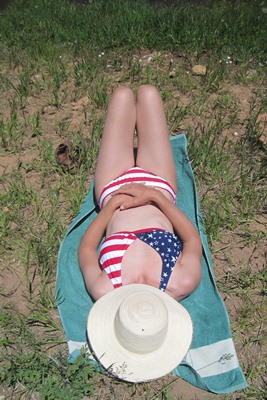 While Charlotte strenna her new bathing suit, boys go to explore the river.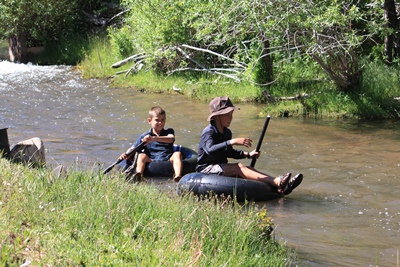 They come back one hour later, a smile from ear to ear.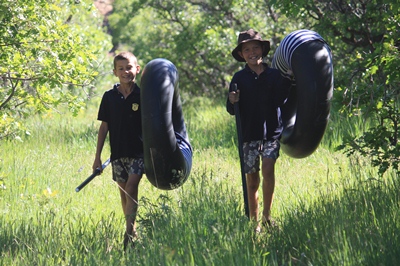 Everyone wants to go: the girls, Beatrice in tow behind Tug, and even parents.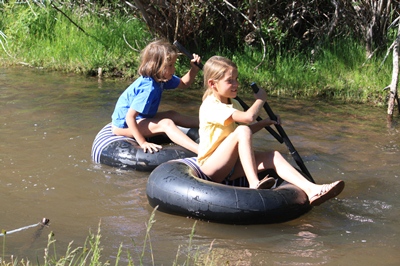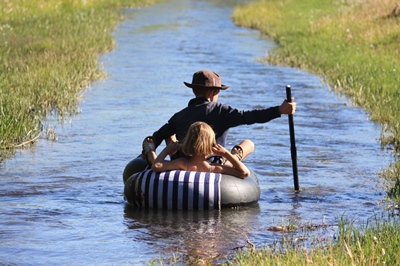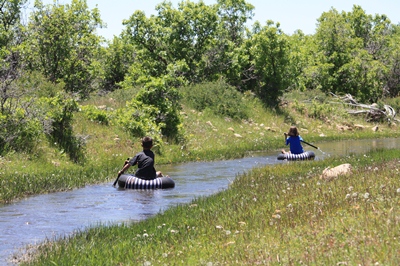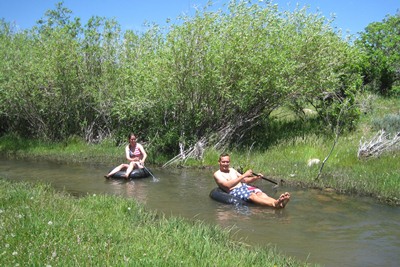 We spend two days in this dream place, and decide to join Moab by the pass.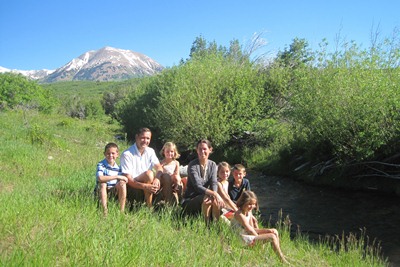 The road winds through vast fields of wild iris.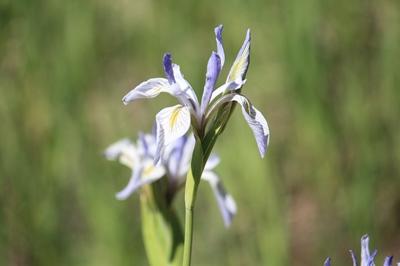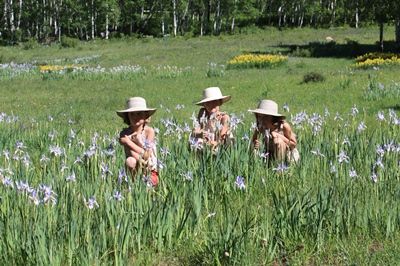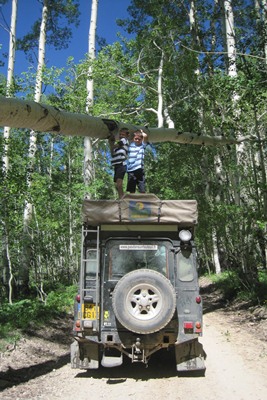 By a road full of pitfalls we reach a beautiful mountain lake.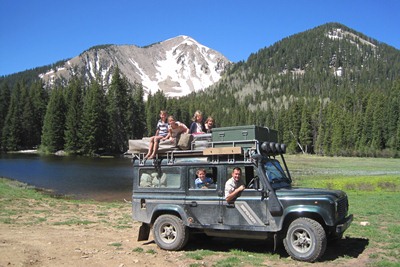 But the boys find bear tracks, and we are pleased to have camped below ....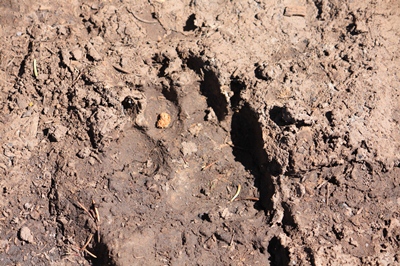 After the pass, the road is cut by several snow fields. We cross three of them, but a vehicle is stuck in the fourth one.

Alex, a young American on vacation, is trying to reach the pass from the other side.

We pull him out smoothly with the Land Rover.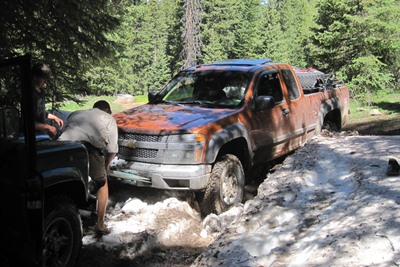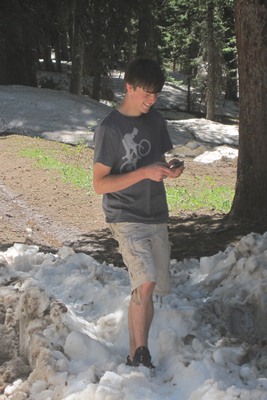 Our turn to cross the snow field.

But Matthieu, being too opimistic approaches at low speed and gets stuck as well...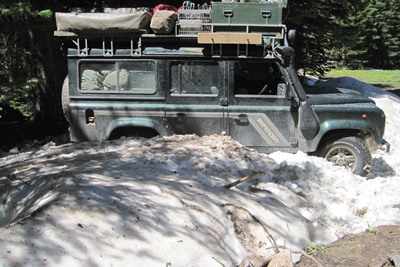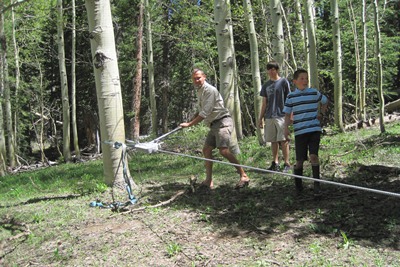 We try to use the cable puller, but the vehicle does not move an inch.








With the help of Alex, Mattieu and the boys spend one hour digging the snow ...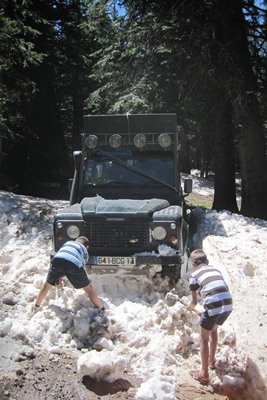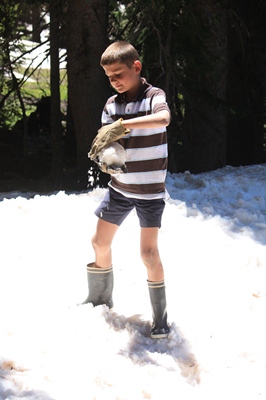 Once the vehicle cleared, the children make a snowman.

Tugdual takes care of the body and Enguerrand of the head.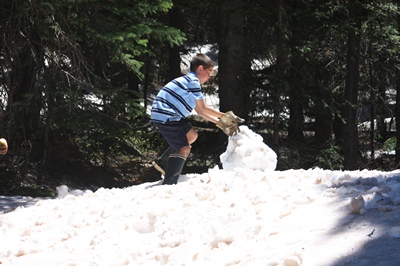 The girls do the decoration.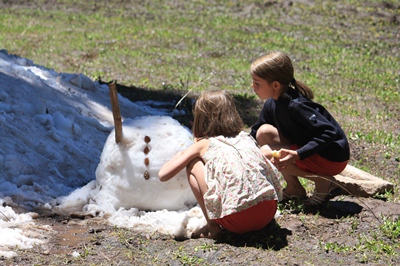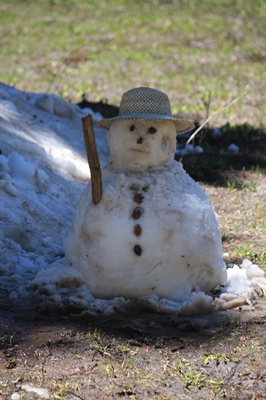 And that's it.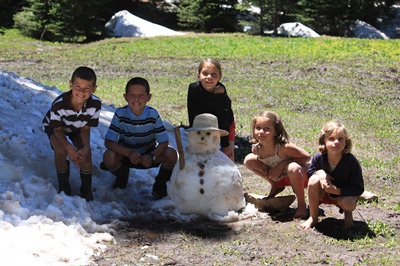 It all ends up in a good snowballs battle.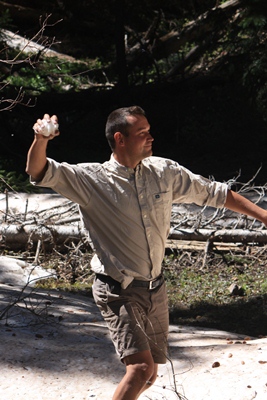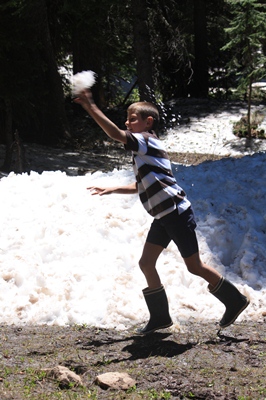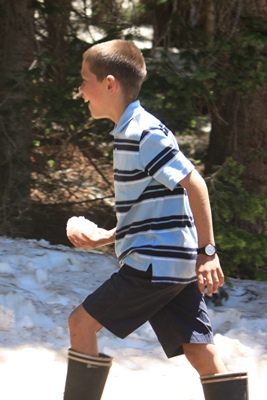 Going down the montain is somewhat tricky.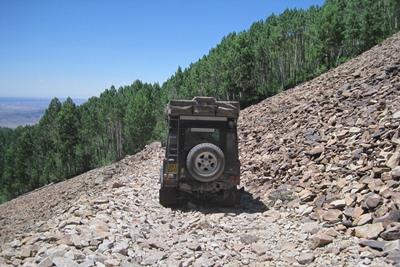 North of Moab, Arches National Park protects over 2000 natural arches, including the famous "windows".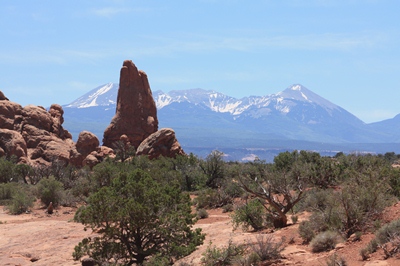 What a contrast between the hot desert we are in and the snowy mountains where we were the day before!


We go for a nice walk around, and hundred meters from the crowded road, we are alone.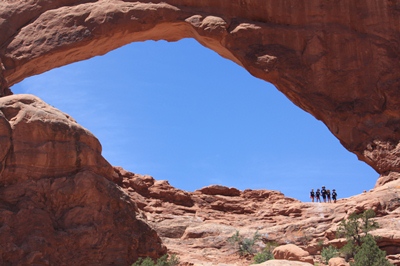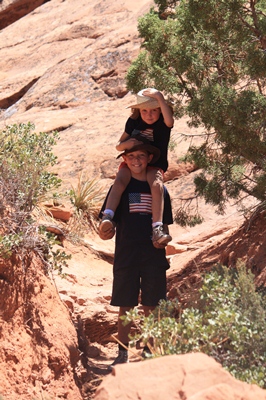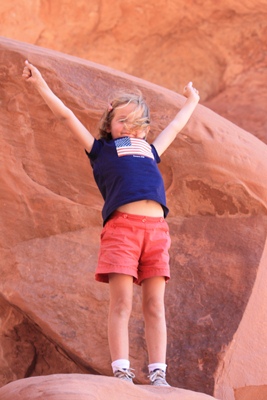 Children pose in uniform below the famous double arch where the first scene of the film "Indiana Jones and the Last Crusade" takes place.

One man calls out: "It is great to be a patriot."
"Yes, but we are French and we could not find the same with a French flag".
"Good as well!"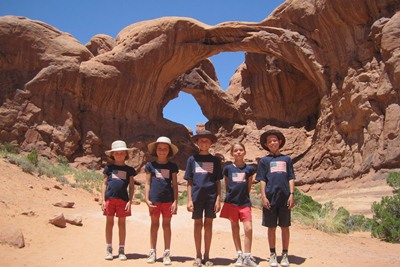 Among the curiosities of this huge park, the largest arch in the world, as well as a strange balanced rock.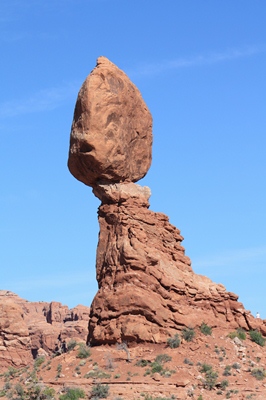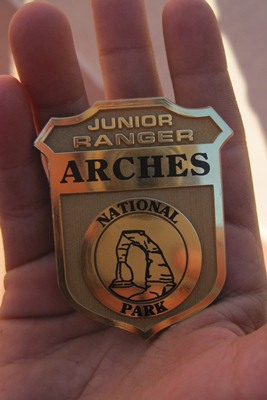 Upon leaving, the children are very proud of their new badge.