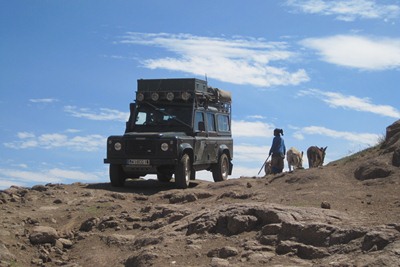 A long time since this road has not been maintained !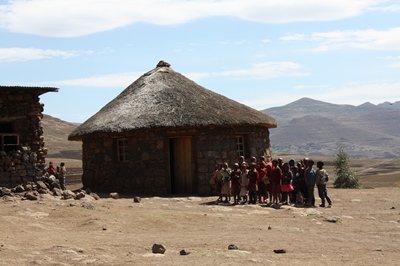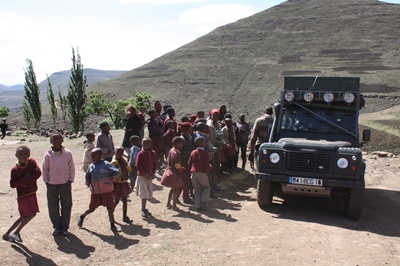 Two mistresses invite us to visit the classrooms.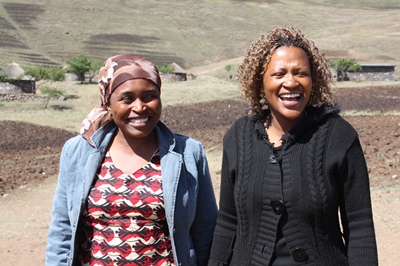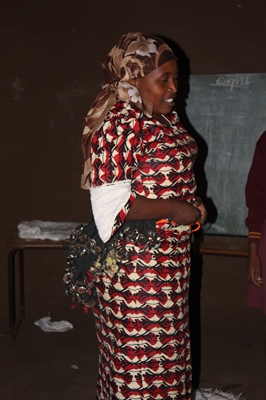 The girls enter into one of the class to learn a Basotho dance.

Strings of capsules for noise and a dress over it.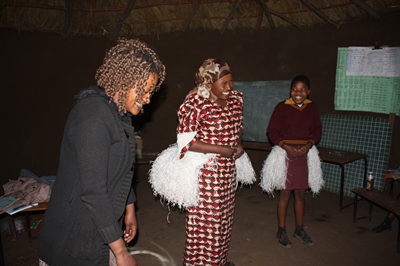 The two girls really play the game: it's very funny !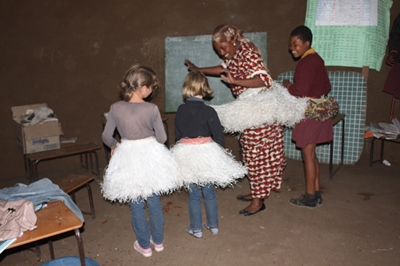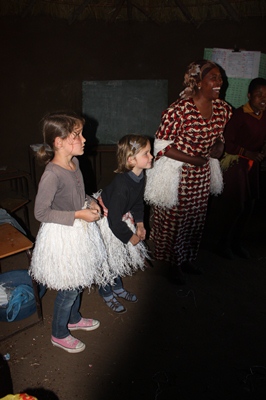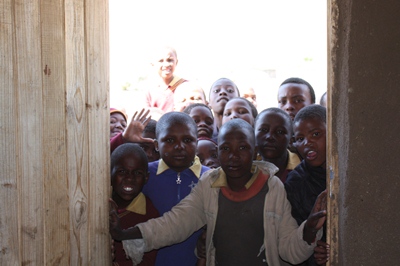 Everyone wants to see what happens.
We visit a classroom.

There are three levels in the same room and most children are sitting on the floor.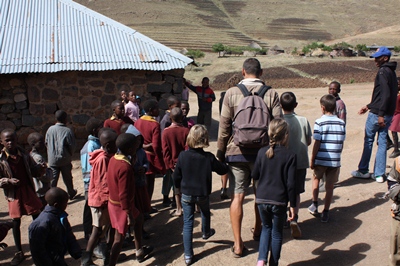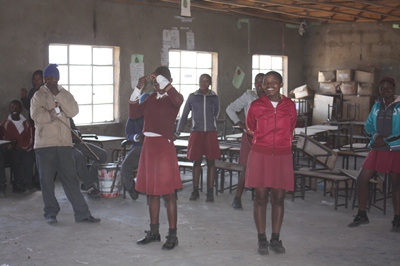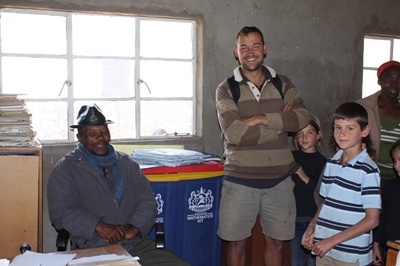 We meet Mr. Director who is correcting the copies of year-end.






Upon leaving, the children sing us a farewell song.

They are so nice, but what a poverty!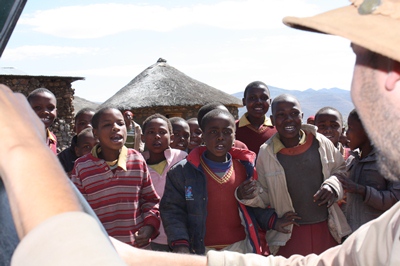 The scenery is always beautiful.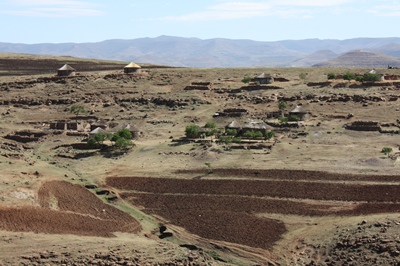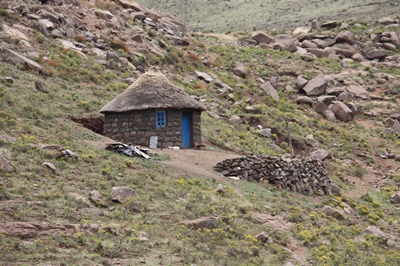 We stop at a farm to see sheep shearing.

Here they cut the wool with scissors.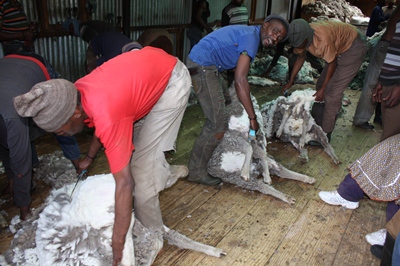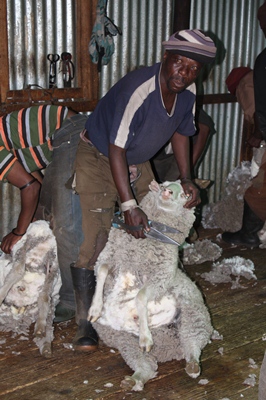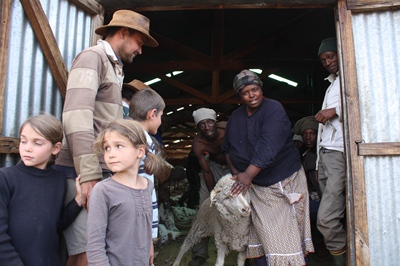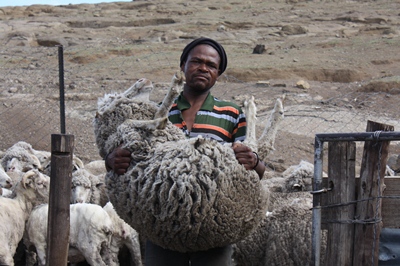 Charlotte loves this chicken pen.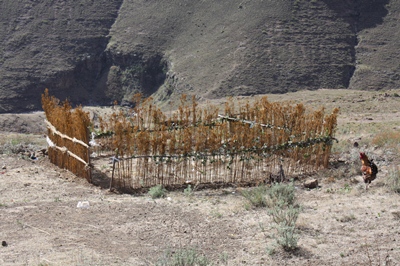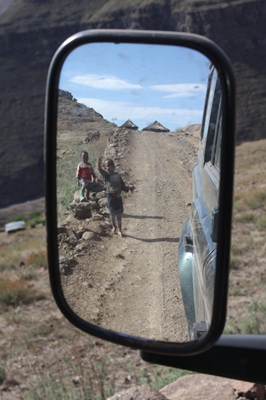 We finally reach the Katse Dam, happy to be back on acceptable roads after 200 km of mule tracks.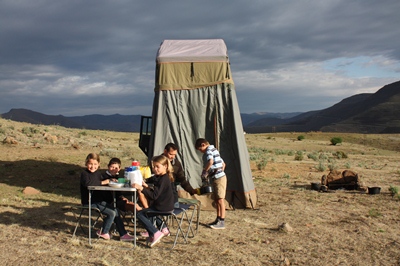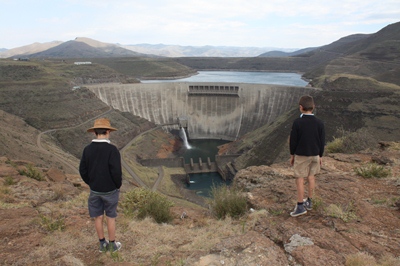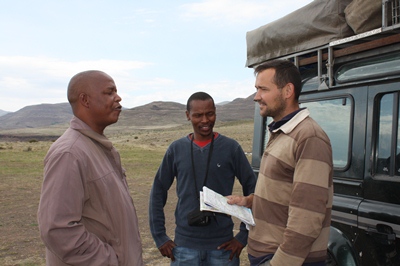 We meet with Setilo and Rethabile, two teachers who brought their students to visit the dam.

They are very open and it's very nice to talk to them.





We pass by the visitor center.

This huge dam was built by the South Africans twenty years ago in order to overcome water shortages in the Johannesburg area.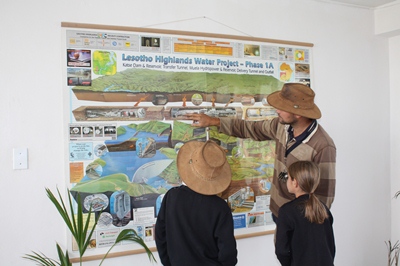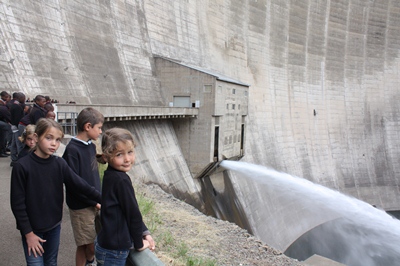 We even go inside this huge building more than 180 meters high.





A little further down the plain, we visit a site with San paintings in a beautiful valley.

San people used to lived here during more than 4000 years until being expelled by the Basotho and the British.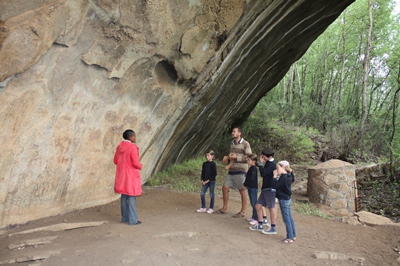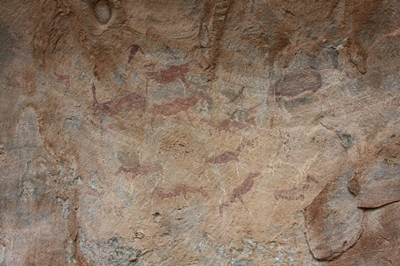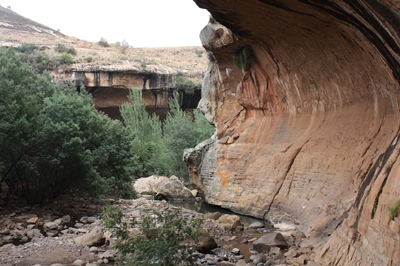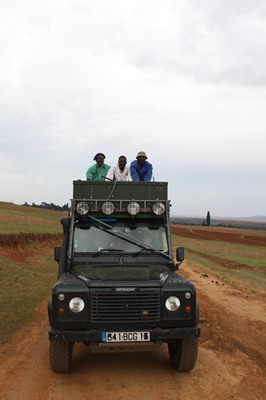 On a regular base, the Landy is used as a taxi.

And as there is not enough place inside, we carry all these people up on the roof.






We really enjoyed Lesotho, little piece of Africa so authentic.