Marienflüss.

December 2011.


Marienfluss Valley is beautiful.








We drive on sand, and we must keep an eye on the GPS not to get lost.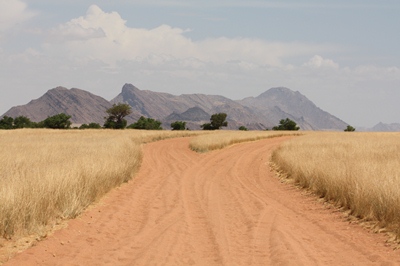 These cars remind us that we are still over 200 miles from the next village and we can only count on ourselves in case something goes wrong.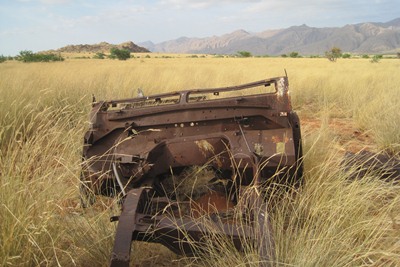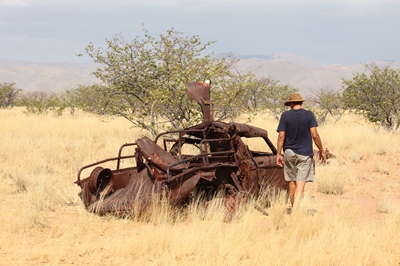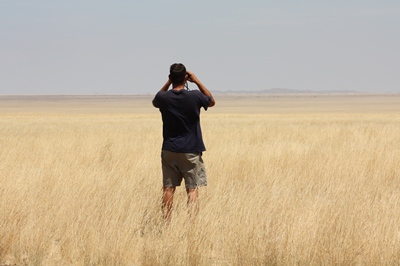 In this great savannah, we see countless oryx as well as some ostriches.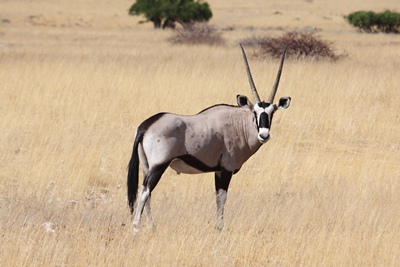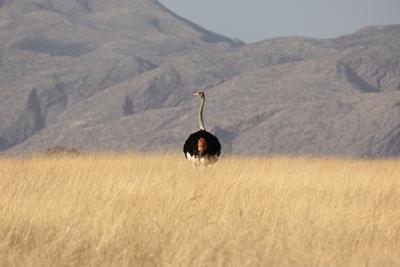 By late afternoon, the Savannah takes an incredible golden color.


We pass by the famous "red drum" and "blue drum", landmarks placed in the middle of nowhere but mentioned on all the maps.

A funny guy even placed a phone booth, but it was out !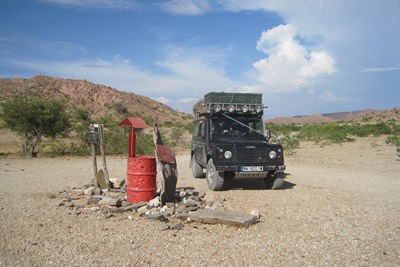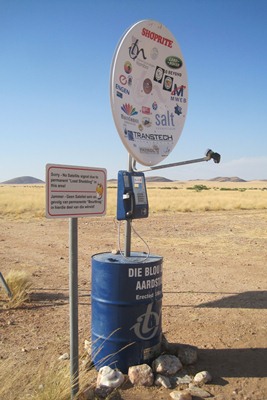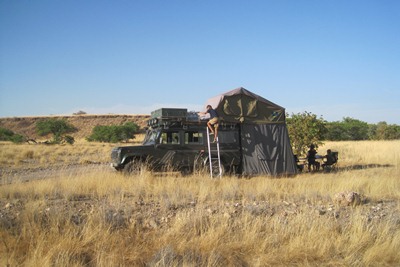 Here, it is not difficult to find a place to camp.
Children are delighted when we stop early and never lack of imagination !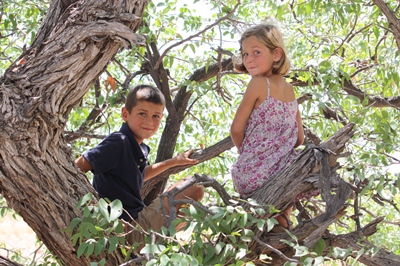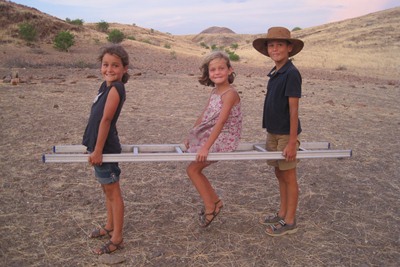 Towards the south, the landscape becomes more desert.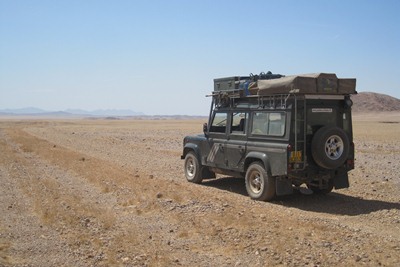 We quit the plains and cross a small pass.

The arrival in the Hoarusib river valley is superb.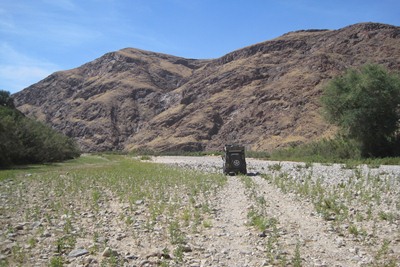 The trail follows the bed of the river.





The area is full of desert elephants.

We see several wells digged by the elephants to get water from the dry river bed.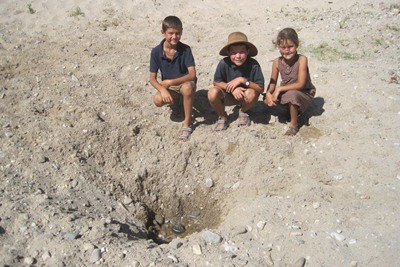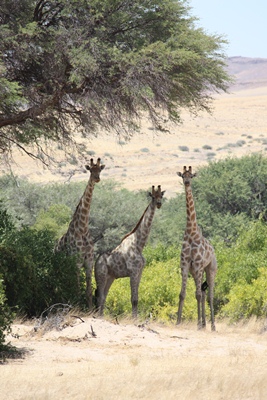 We see many animals, but unfortunately no elephants.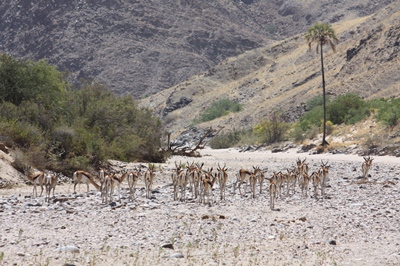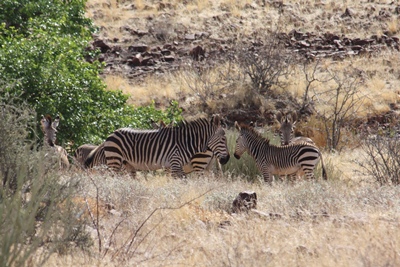 Crossing a deep sand zone in high gear, we get stuck..

Everyone goes and collect stones to create a small path.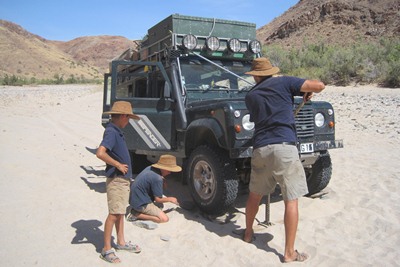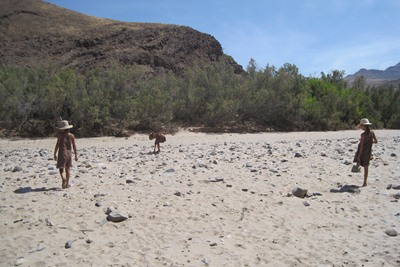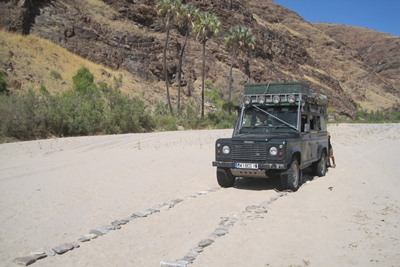 We fill our tank near a village, and as it is very hot, children start playing with the water.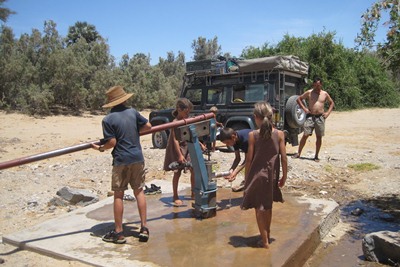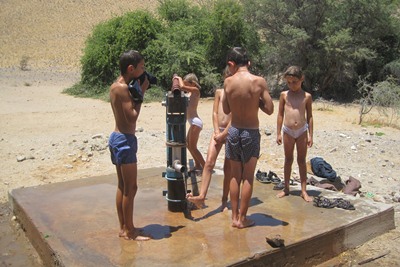 We leave with regret this beautiful valley.

But that's seven days since we left Opuwo, and our reserves are empty.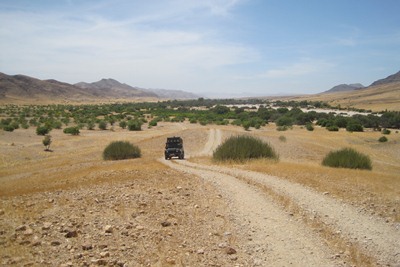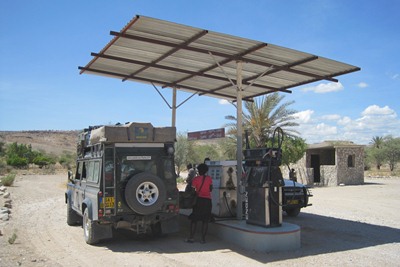 We reach Sesfontein with 20 liters of diesel in the tank.

Fortunately, the only station of the village is not short of diesel !





We see this old Landy stopped along the road.

We stop to give a hand.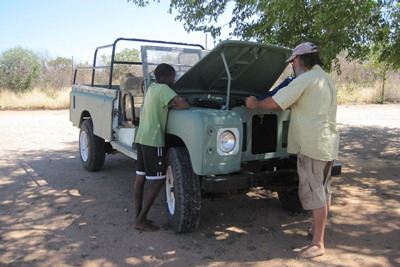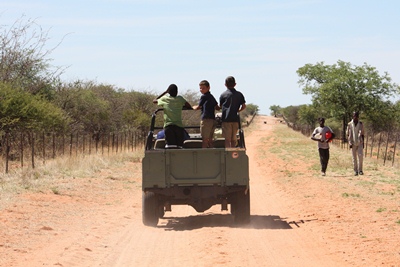 In fact, everything is fine.

Duncan was just carrying some road tests after a complete restoration of the vehicule.

Never mind, he invites us home !






After discovering his house, we decide to give Duncan the nickname of Robinson Crusoe !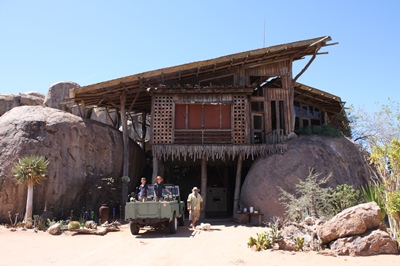 The house is built in between large rocks with a real African touch," Charlotte loves it.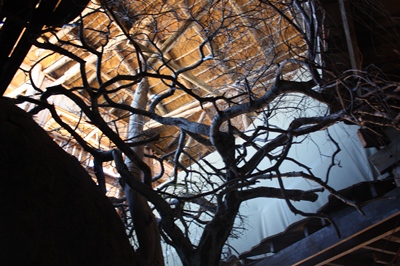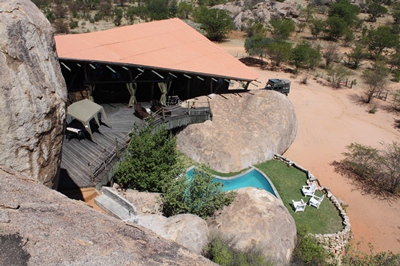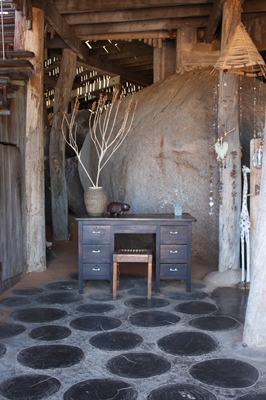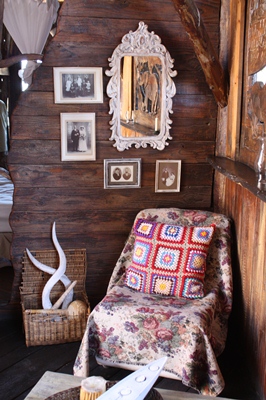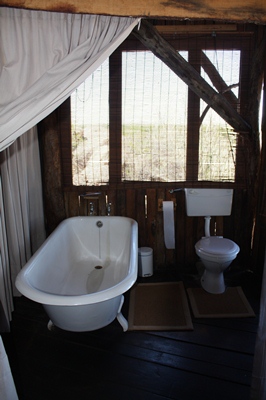 The house is full of corners, nooks, and other secret passages.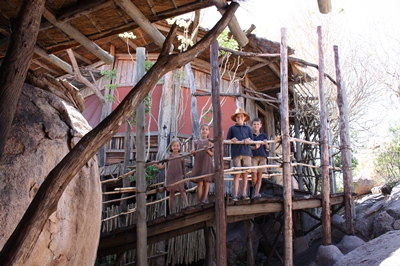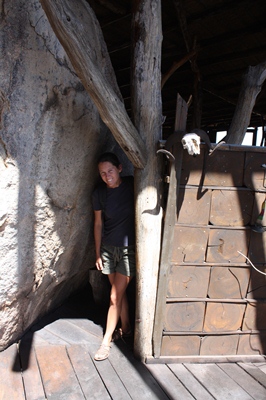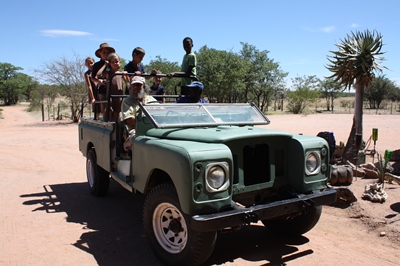 Duncan takes us to visit his garage.
A dozen old Landy waiting to be restored.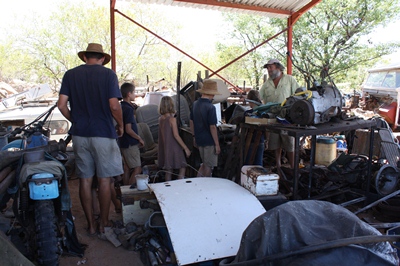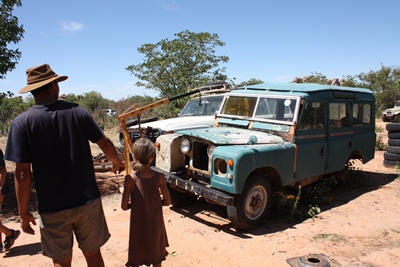 We enjoy a nice beer, listening to the stories of this colorful character.

Thank you Duncan for your nice welcome. For us you will remain forever the true Robinson Crusoe.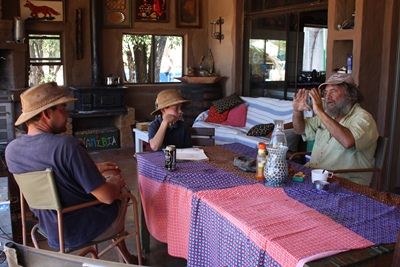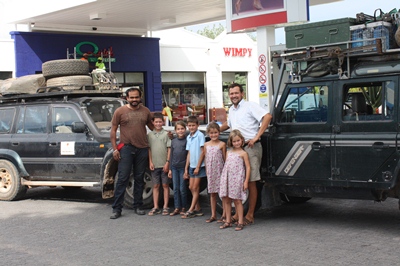 When filling in a gas station, we meet Jasti:

"But I know you. I saw your website !"

Jasti, who has just been transferred to South Africa, decided to travel from Brussels to Johannesburg by road in six weeks following the west coast.

All the best in South Africa.