Before departure.

September October 2010.

Summer holidays were a great occasion to get together with friends and family. Unfortunatly we could not see everyone before departure.
August 30th was the beginning of the academic year and it was great to have Grandma around to give a hand as Matthieu was not here.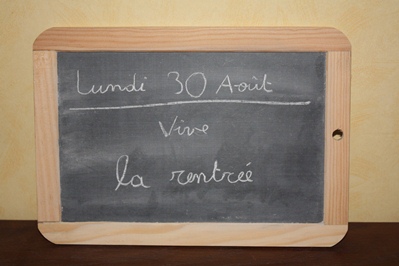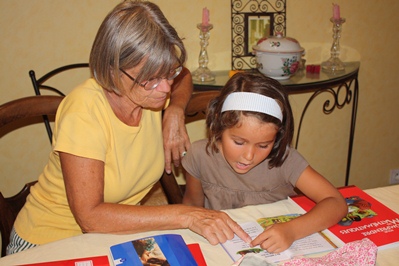 We took decison to teach our children by ourselves without any connection with the French academic system. This year Tugdual is starting year 6, Agathe year 5, Enguerrand year 3, Octovie year 2 and Beatrix year 1. They are working with books selected with care by Charlotte according to each level.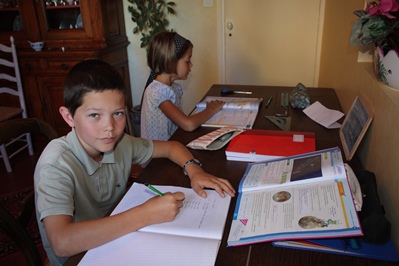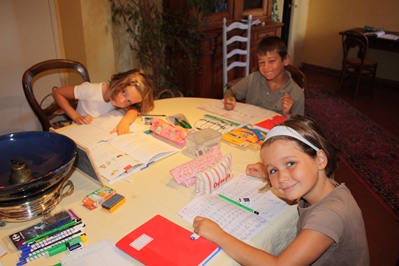 In September, Matthieu came back to France for 15 days holidays, and it was a real rat race.
First step: Get back all our stuff left in Belgium. After 4 years storage, it was a real guess as we did not really remember what we had left overthere.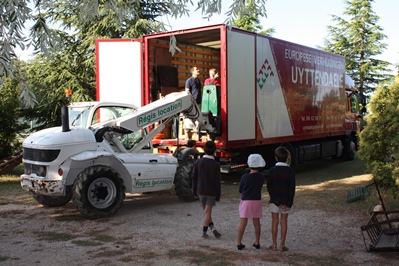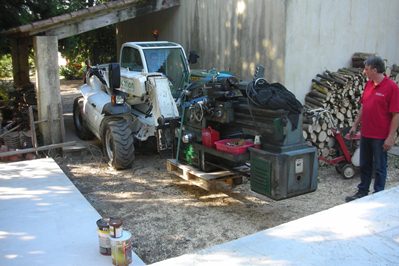 Matthieu did rent a big forklift in order to move his lathing machine and other stuff.





The opportunity for the kids to have fun.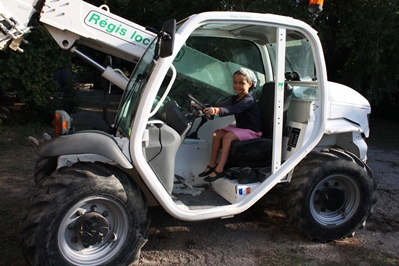 Second step: To load our car in a container at Marseille port.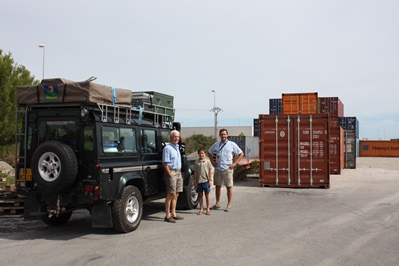 We had to remove the roof tent and roof box from the gallery in order to get the car in.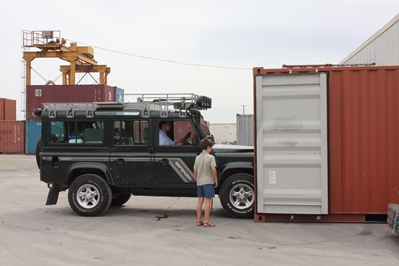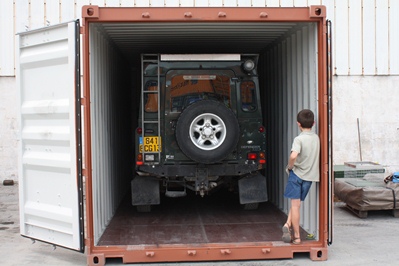 Thank God, Tugdual was there to get under the car and help Matthieu strapping it with ropes.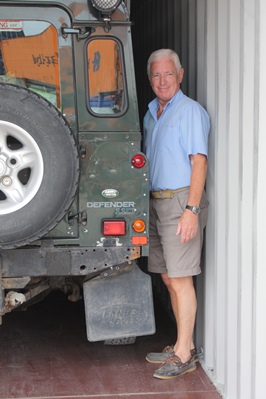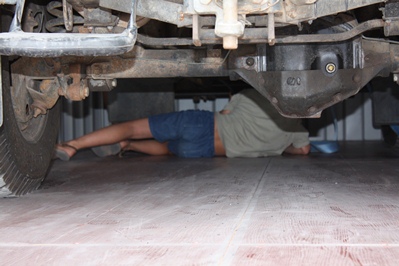 Tugdual was very happy when the guy from the port offered him to climb on a huge forklift that was moving big containers around.
It was amazing.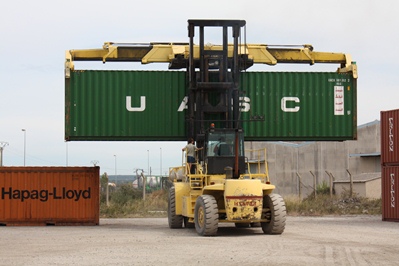 That's it. Everything is done and the container is ready to go.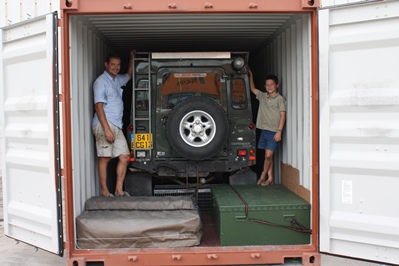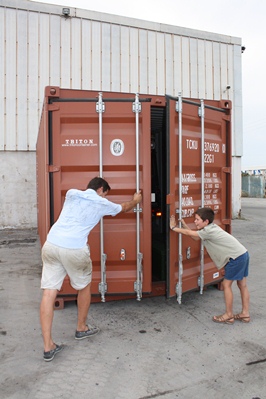 The container should get to Buenos Aires on November 2nd

Third step: We received the container from Egypt with 2 weeks delay.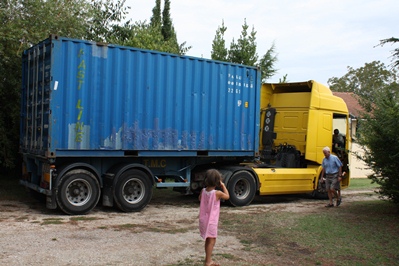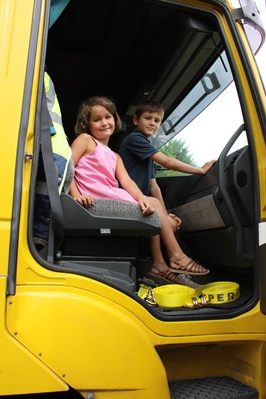 Thanks to Mamitoune, Dad, Grandpa, Grandma and the kids, we managed to empty the container in a very short time.

In the end, Matthieu got the wood bought in Egypt, aimed at building a wooden chalet for the storage of our belongings during our trip.

And off we go for the construction of «Daisy Town».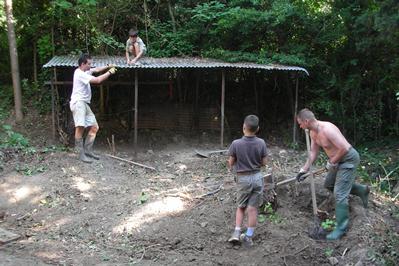 In July, Matthieu and Geraud had prepared the place and casted the concrete slab.
With the very efficient help of Tugdual, Matthieu managed to build the chalet quickly.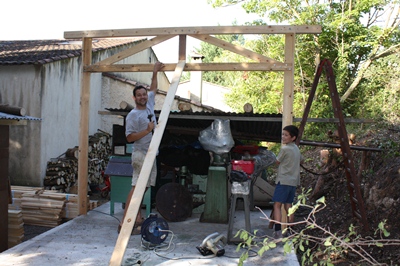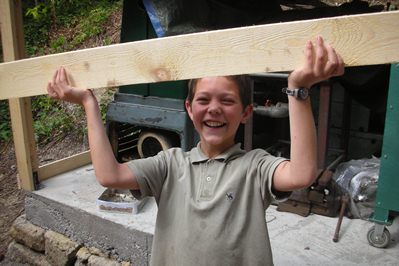 After two days of work, here is the result: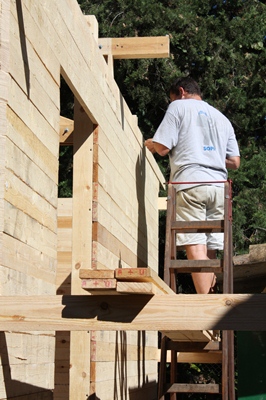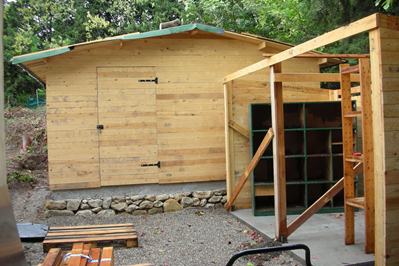 During this busy time, the whole family had to go and get shots done at Marseille Hospital: Yellow fever, and Meningitis.
And then compulsory visit at the pediatrician, dentist and ophthalmologist.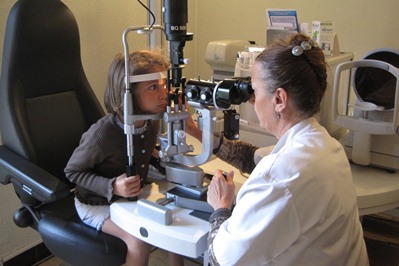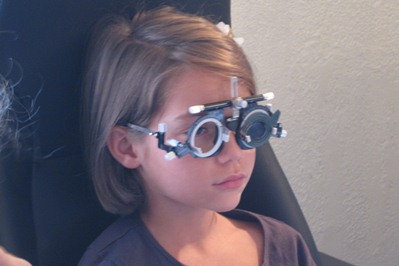 With the help of our family doctor, Charlotte managed to get the first aid kit ready, with the efficient help of Beatrix to sort all the medicines.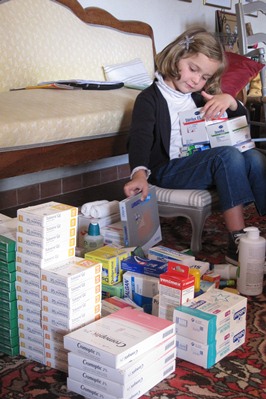 Charlotte also took a first aid training at the red cross.
In the meantime, Matthieu went back to Egypt as his contract ended at the end of October
We just need to do our packing, as the departure is planned on the 2nd of November from Nice airport.

Whilst waiting for the big adventure, we are enjoying our time in Provence.