Arrival at Buenos Aires.

November 2010.

Departure from Nice Airport on November the 2nd 2010.

Everyone carries his bag with all his belongings.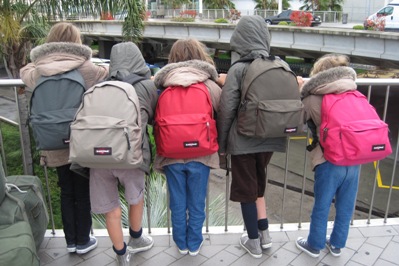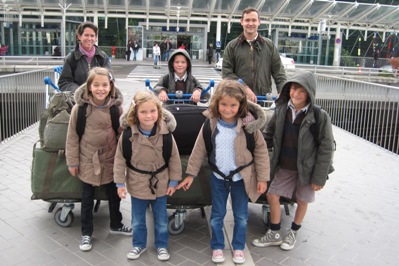 Dad, Grand-Pa, Grand-Ma and aunt Anna have the kindness to accompany us, which was not a luxury with 7 passengers and a montain of luggage!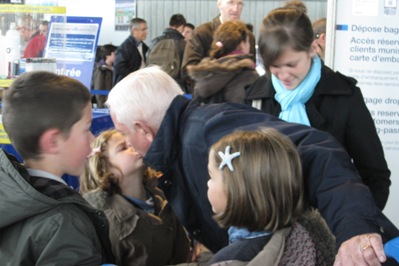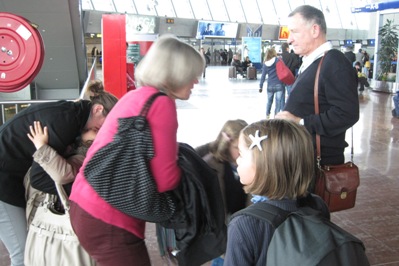 And off we go for the great adventure.

We begin with a stop of 10h in Rome airport, were Matthieu finishes his emails for work and the children start their road book.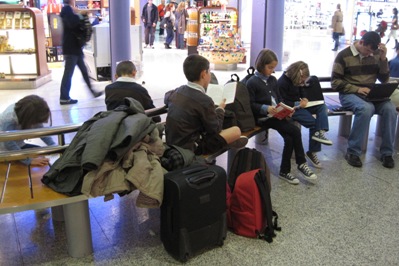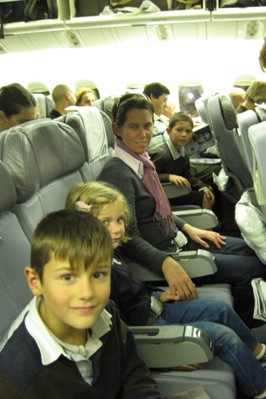 The first night of our world tour is aboard the aircraft Rome - Buenos Aires.





Octavie is sleeping tight.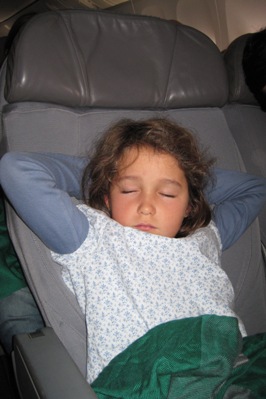 Arrived at Buenos Aires, we settle into a youth hostel in the city center, half way between the port and our freight forwarder.

We are happy to find spring temperatures after a rainy week-end in Provence.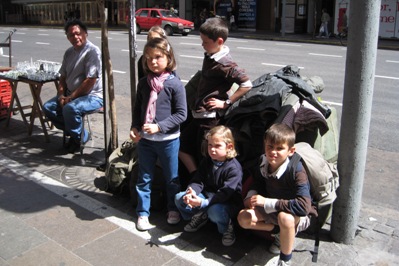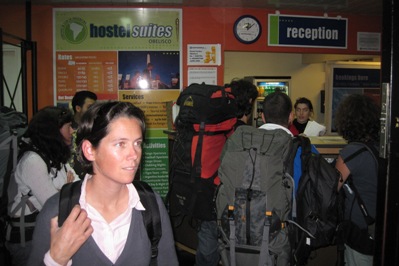 We are all of us in one room with three bunk beds, and the kids enjoy it a lot.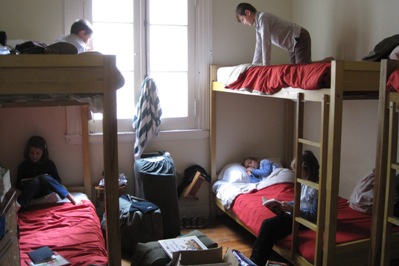 The school continues in the kitchen upstairs.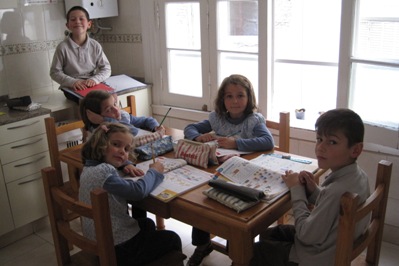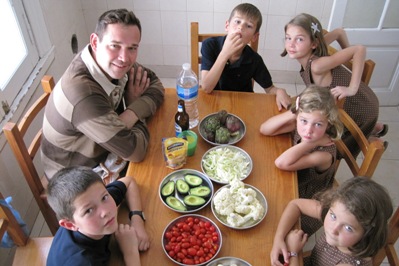 We enjoy the fruits and vegetables of spring. What a pleasure to eat stawberries and cherries in November!
We discover Buenos Aires while waiting for the car.

The place "25 del Mayo" is very busy. An athlete tries to break the world Guiness record by running more that 258 km in 24 hours. When we arrive, he seems already quite tired!

We won't have time to wait for the result!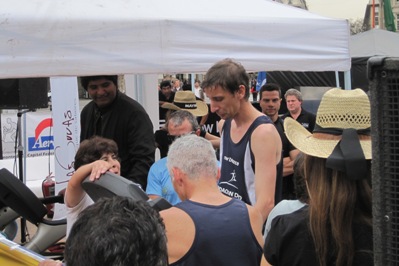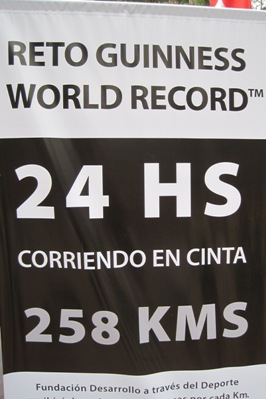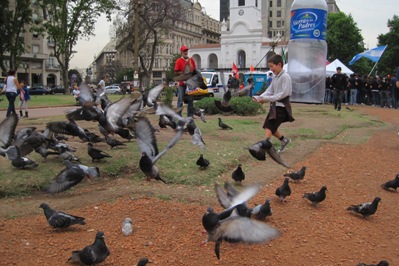 The kids have fun running after the pigeons.
Like every Thursday for more than 30 years, the Mother of the "Plaza de Mayo" are demonstrating. They brandishe placards bearing the names and photos of relatives who disappeared during the dictatorship.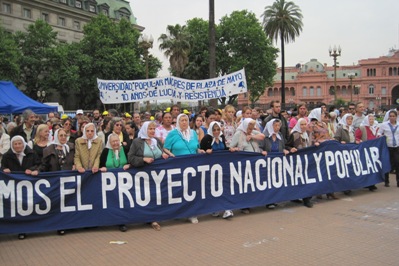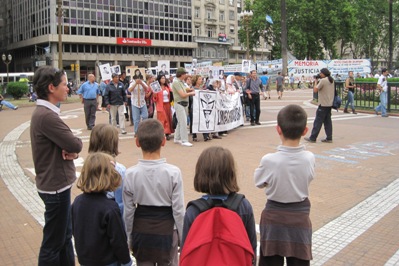 The children love the empanadas, one of the Argentinian specialities that can be found in every street.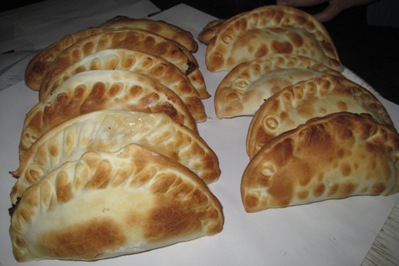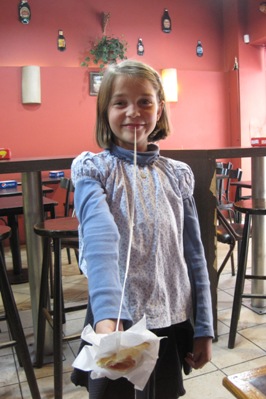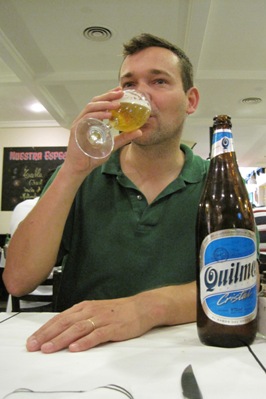 While Matthieu is testing the local beer.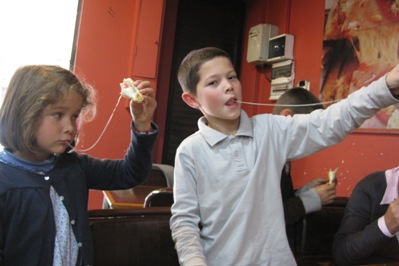 We visit the frigate "Presidente Sarmiento", former training ship of the Argentinian Navy, who travelled 40 times around the world during the first half of the 20th century.

Children are exited and they want to see everything.