Buenos Aires.

November 2010.

We cross the largest avenue in the world (125 meters) in order to visit the "Recoleta" area.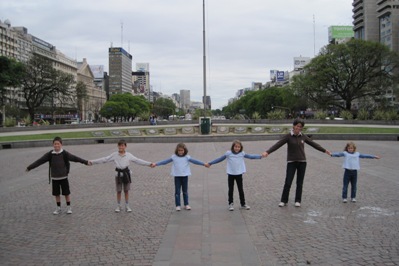 Buenos Aires is a strange mixture where the most modern buildings alongside older.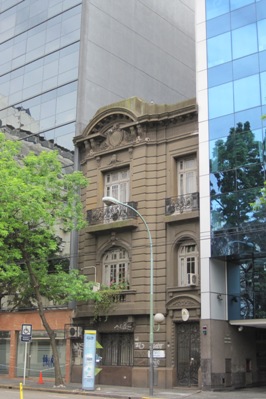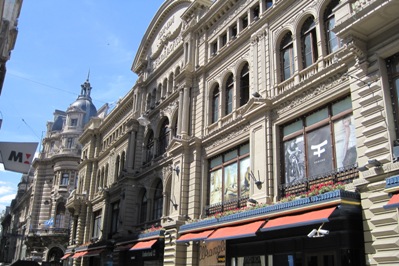 "La Recoleta" is the fashionnable area of Buenos Aires, and Charlotte enjoys looking at the shops.
What a surprise to find a good smell of Provence so far away from home!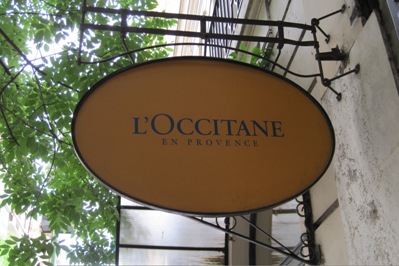 The neighborhood is home to a huge and magnificent cemetery where are buried virtually all Argentinian personalities, including Eva Perone, the idyll of Argentina

The children had fun counting the coffins stacked behind the doors...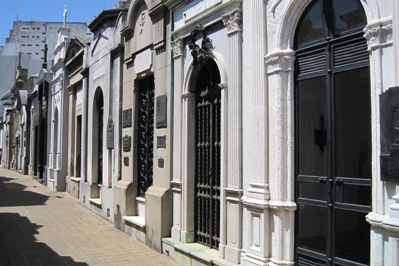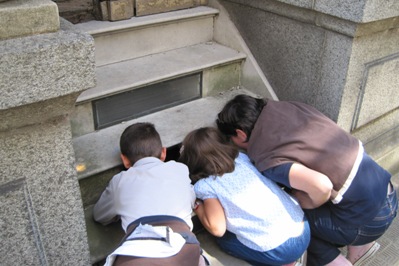 While Enguerrand proposed to buy a concession, Agathe complained from being cemetery sick !!!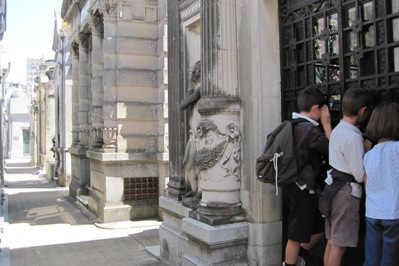 When living, we come face to face with a "dog walker". The children find this job really weird.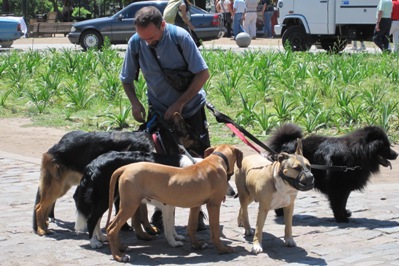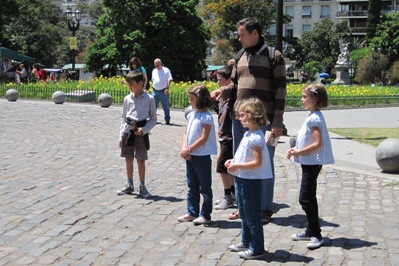 We start looking for Dijon Mustard, an essential ingredient for cooking according to Matthieu.

A first unsuccessful attempt at Carrefour Express.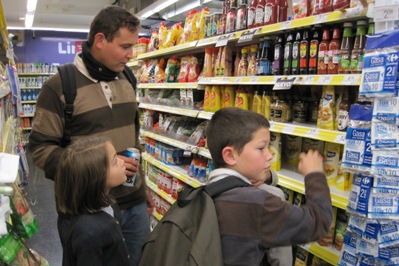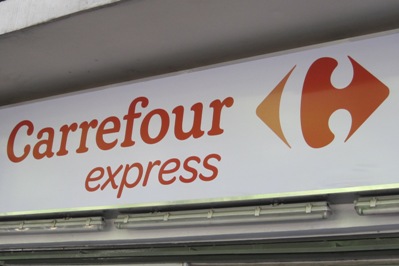 It is finally in a delicatessen that Matthieu found his happiness!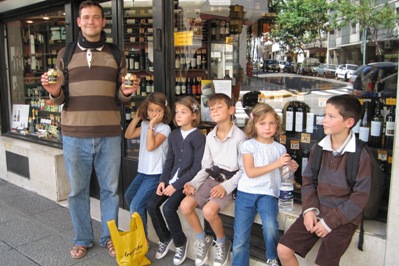 The street of Buenos Aires are full of newspaper kiosks, whose style depends heavily on the owner.



The one in front of our hostel is full of magazines with naked ladies.

Charlotte tries to prevent the kids from watching.

And Enguerrand replies: "But Mum, we know them all by heart, we see them every day".



While a few streets away, another proudly displays a sentence that pleases us well.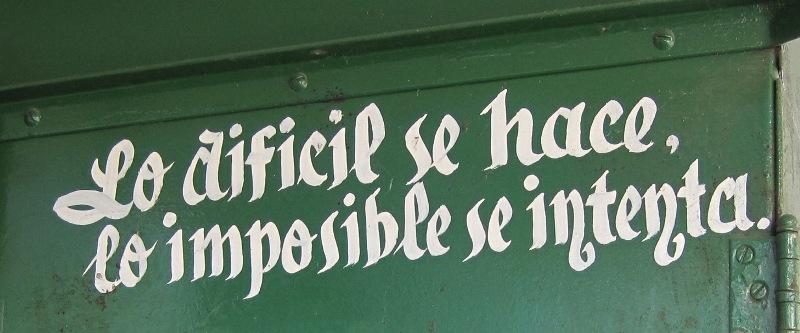 The stalls of the covered market of San Telmo are well stocked.

The nice lady from the shop found the kids so cute that she offered them a banana.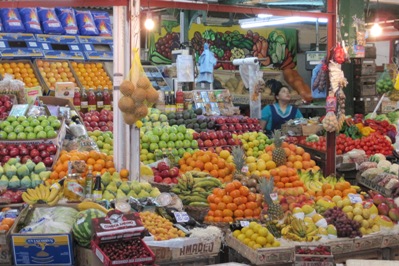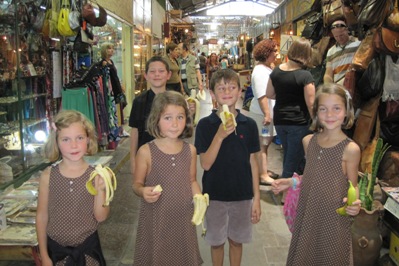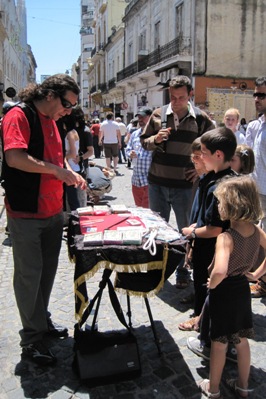 We stay one hour in front of an amazing magician, who even manage to sell us his stuff.

The children give themselves two years to master all the tricks and prepare a show in front of the cousins!





The smell of the "asados" fill up the streets.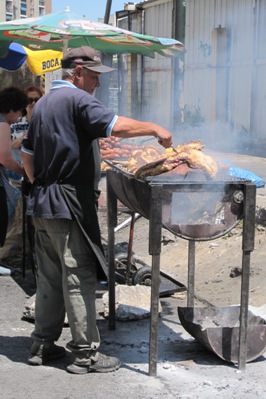 Direction the colorful houses of " la Boca" neighborhood, where we hope to see tango dancers. This area is famous for its huge stadium and undisciplined fans.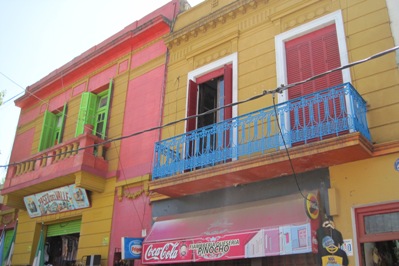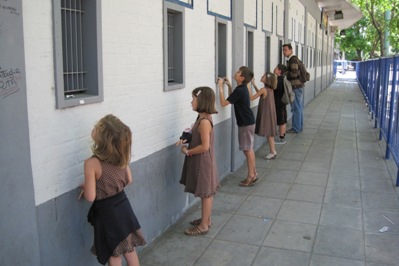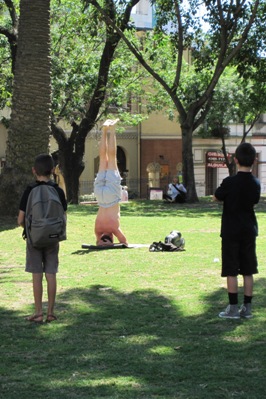 While crossing a park, the boys are amazed by a strange guy, relaxing up-side down.
At "la Boca", what a disappointment!

The Tango dancers are here only to take pictures with tourists.

We will not see a single step of Tango.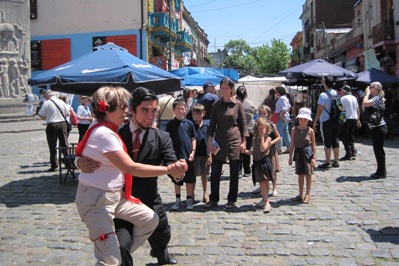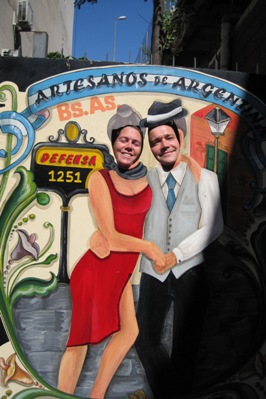 After a week of procedures at the port, Matthieu manages to have the car out.

It is always impressive to wander around a port.

When opening the container, Matthieu discovers that the car has moved, in spite of tight ropes. Fortunately, no damage to deplore.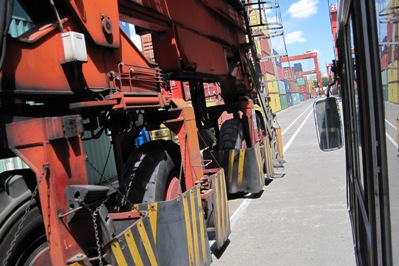 A big thank you to Julio and Alfredo, our two forwarders, who guided Matthieu in all the custom clearance procedures.