La Pampa.

Novembre 2010.

As soon as we get the car, we leave Buenos Aires and head towards the deep South.

We take advantage of the first stop to reorganize the car.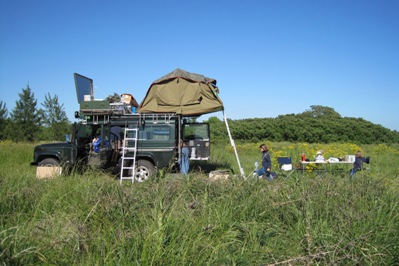 The country side is as green as in Normandy.

The children are happy from being free again.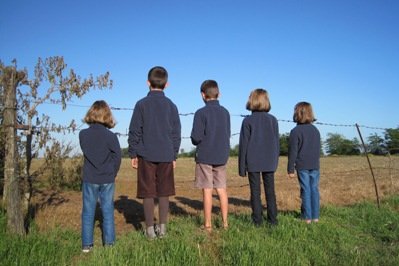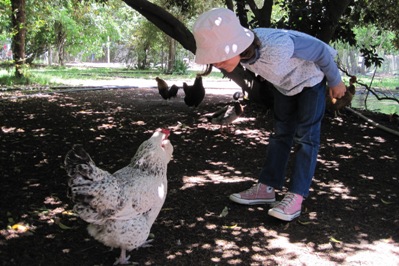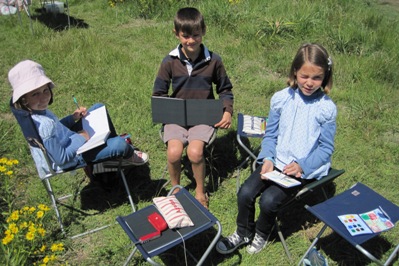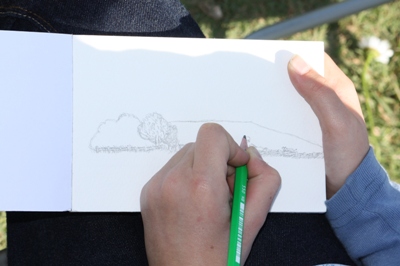 After strong efforts, we will manage to fit everything in the car!

But to be more confortable, we will have to get rid of several things.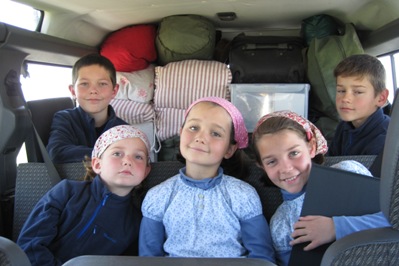 La Pampa is the land of cows and Gauchos.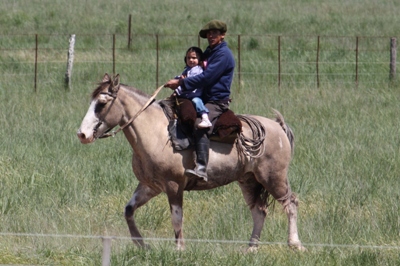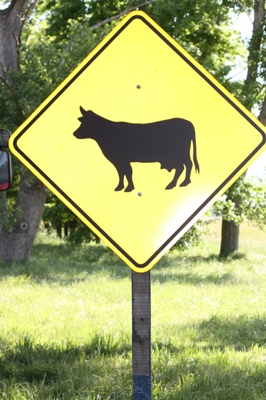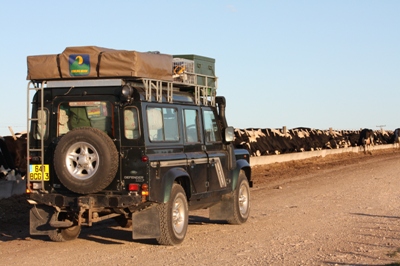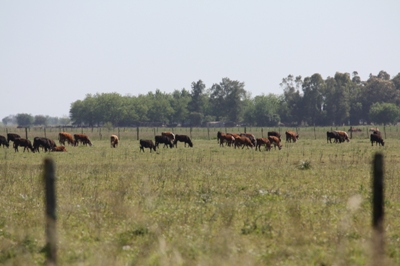 The fauna is very rich, and we see an amazing number of birds.

Charlotte is filling memory cards with pictures of these birds!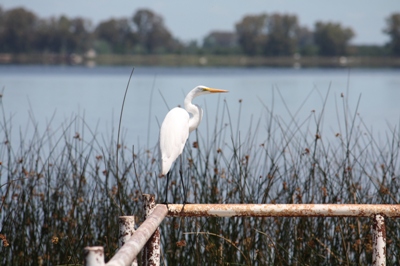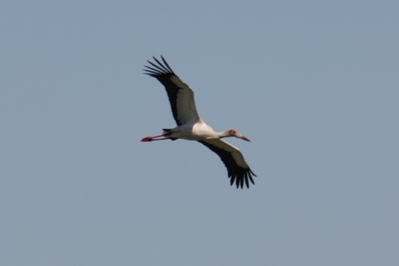 It is also the country of Estancias, these very large farms.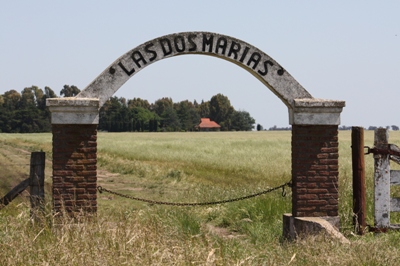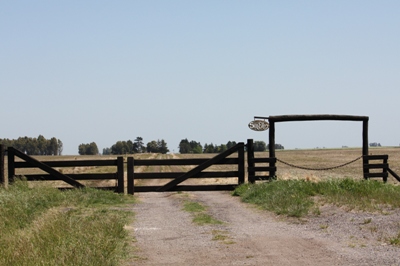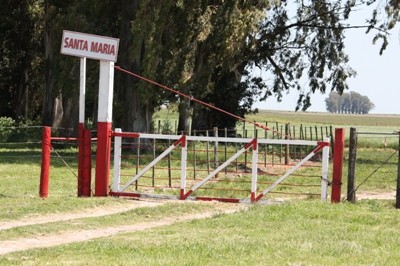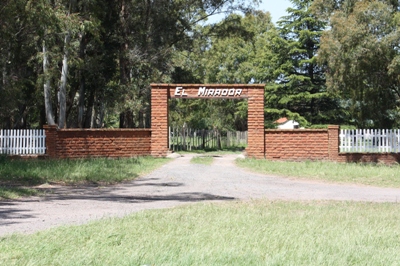 But it is also the land of barbed wire and there is not a m2 of land that is not fenced.

So we camp along the small roads, and we sometime receive the visit of the "Policia" who verifies that we are not cattle thieves!

Charlotte is in charge of managing the situation with what she can remember from her spanish lessons . They are always very friendly, but surprised to see a family with 5 kids sleeping along the road.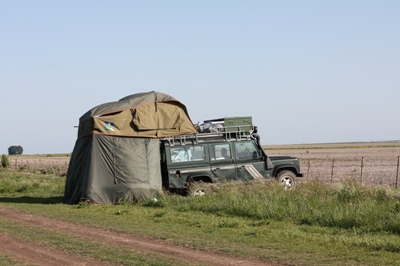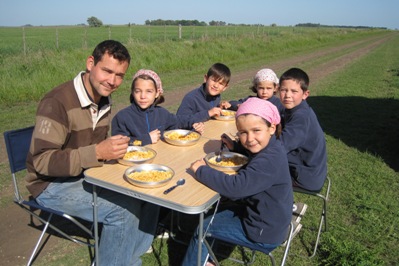 We take our breakfast outside,




with a lovely view on the hares running in the fields.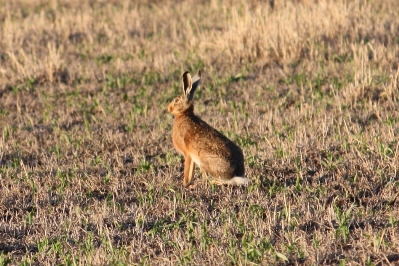 We love getting lost on the endless trails leading to remote estancias.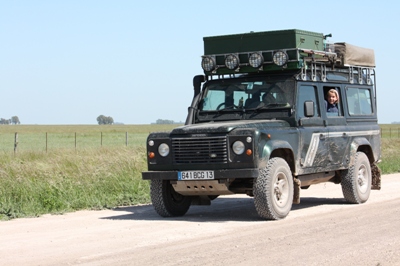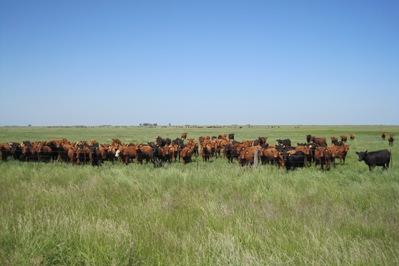 Children adapt with pleasure to their new life.