Patagonia.

November 2010.

In Patagonia, the landscape changes completly. Thorny bushes replace the green meadows.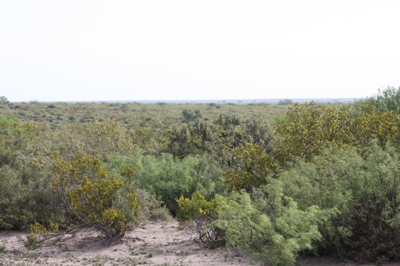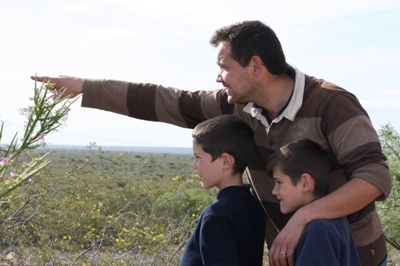 In order to avoir the spread of certain diseases, it is forbidden to transport perishables towards the south.

We passed through several tolls where vehicules are searched.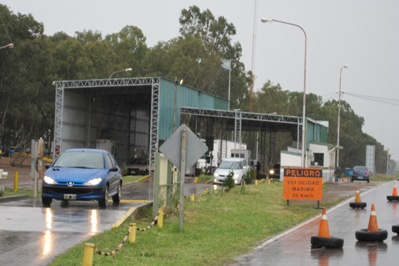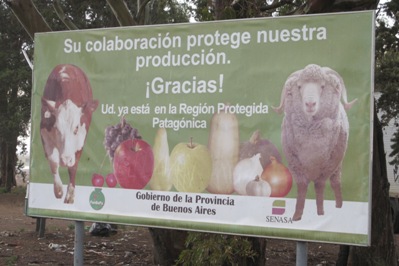 We meet in a service station our first overlanders.

Vincent and Maryline have been travelling for two years in a Land Rover Defender as expected. They give us useful information about Valdes.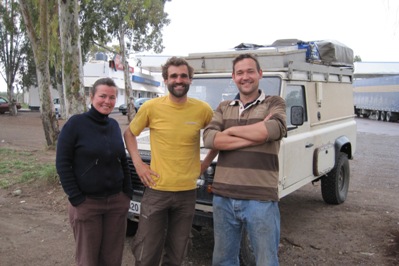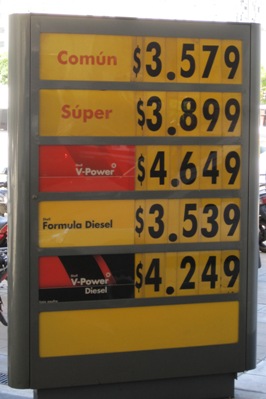 Filling tanks is a pleasure in Argentina, even with a 180 liters tank. Diesel only cost 0,6 Euro per liter.
We also fill our water tanks for the first time, and Matthieu has to fix some leaks...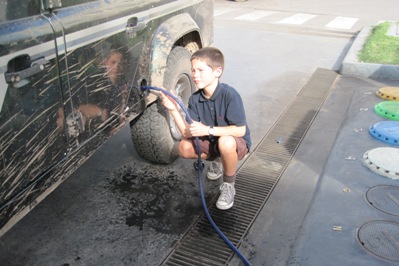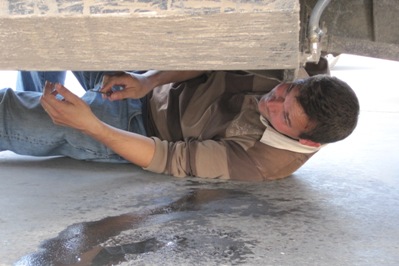 A sparrow takes advantage of the opportunity to have a rest on our gallery.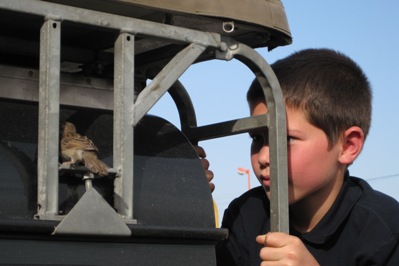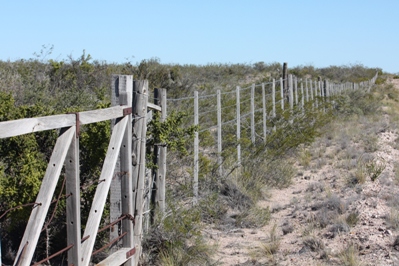 In this very sparsely populated area where we travel hundreds of miles without seing a house, we though that we could easily camp freely. But fences are still evereywhere.
We buy a nice barbecue grill, and we enjoy our first asado.

The meat is really tasty, and its reputation is well deserved.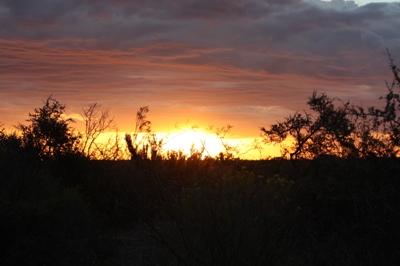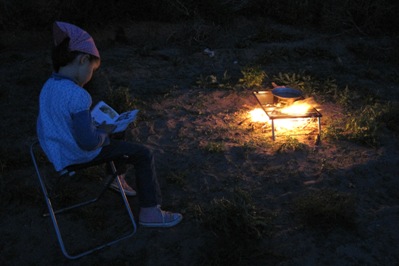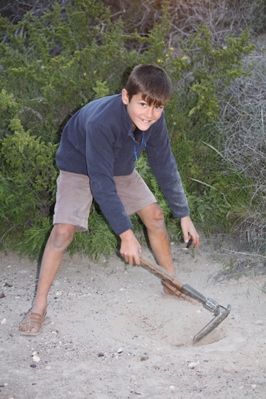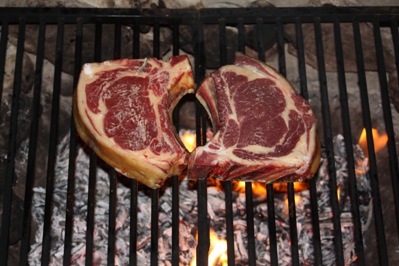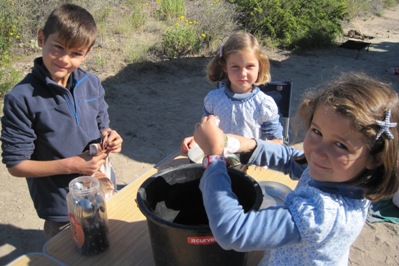 When the weather is good, it is easier to find volonteers for the dishes...




Matthieu ends a few facilities that will make our life easier: Implementation of the fuse box and wiring of the water pumps.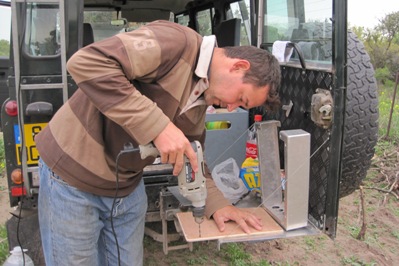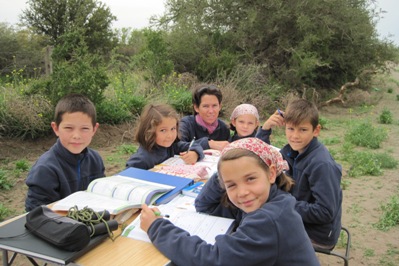 Meanwhile, Charlotte continues the school with the children. Suddenly, Tugdual jumps away from his seat and shout. Dad!!! there is a huge spider on my school bag.

And Matthieu replies: "It is ok, no need to shout".

"Oh, my gosh"




And we see our first mygale spider, as big as a hand!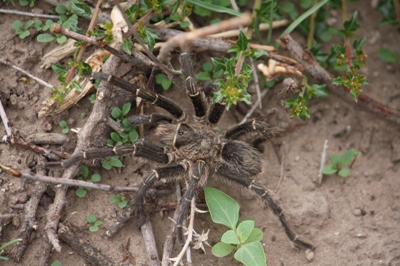 The school is still disrupted by a guinea pig who leaves his burrow, and a hawk trying to catch him.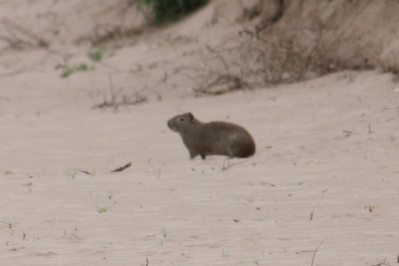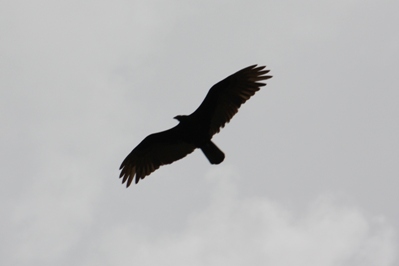 The roads towards the south are monotonous and endless.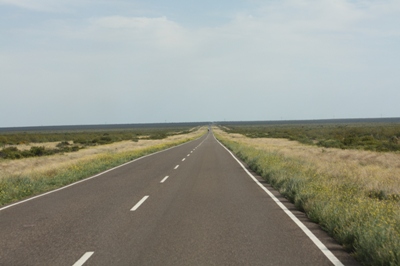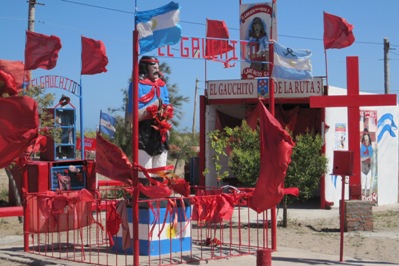 Every few kilometers, there are oratories dedicated to el Gauchito, a local saint venerated by the truck drivers.




We also give a hand to a very kind Argentinian and help him to repare his old ford car.