On our way to the South.

November 2010.

The more we go south the more beautiful the sunsets are.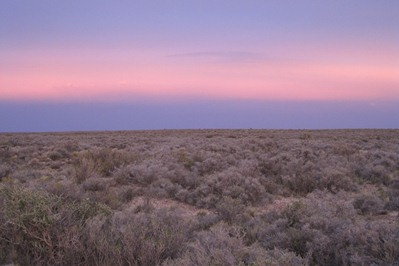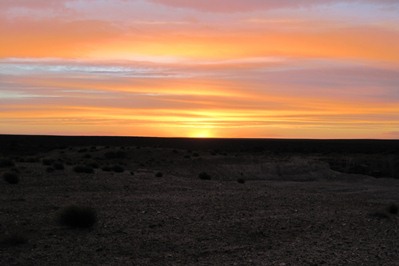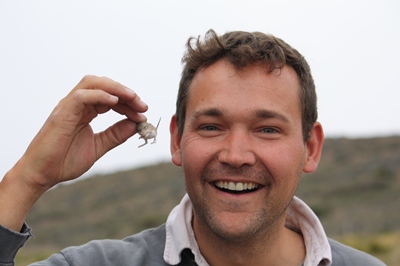 Agathe sees a baby mouse on the side of the road, and Matthieu manage to catch it...




for the greatest delight of Octavie who immedialtly adopt it and names it "Raspberry".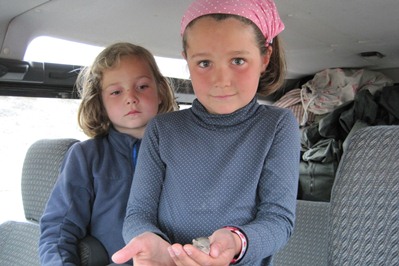 The Punta Tumbo reserve is the largest colony of penguins in the world. They are almost one million coming here every year to give birth.
The whole hill is full of holes like a Swiss cheese, where the penguins make their nests in which they return each year.

The housing crisis is also a reality here, and the less fortunates have to settle more than one kilometer away from the beach.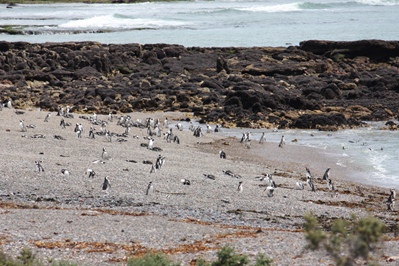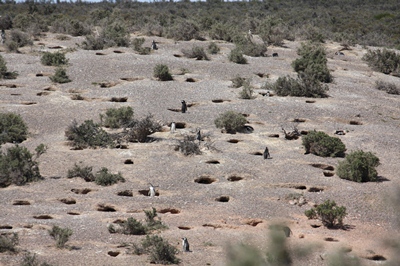 Small bridges allow them to circulate easily below the tracks bounded of tourists.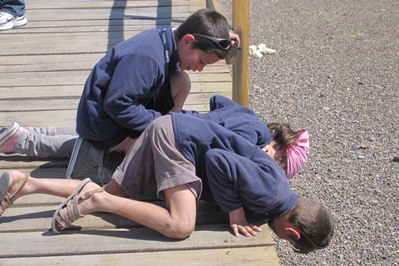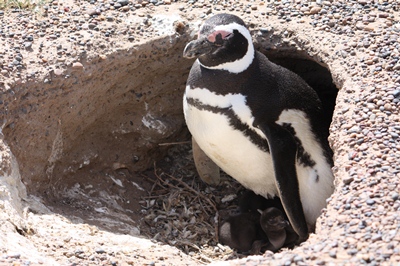 We are at the end of spring, and the young emerge from the egg. This mother is nice enough to let us enjoy the beauty of life.
We quit the "Ruta 3" for a costal track.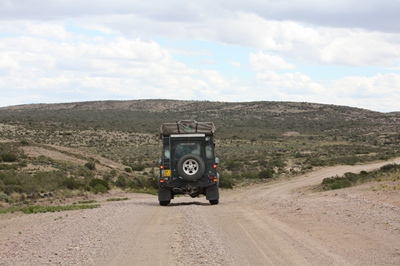 We pass by the lovely village of Camarones, a small port far away from everything, were people harvest seaweed for making sushi.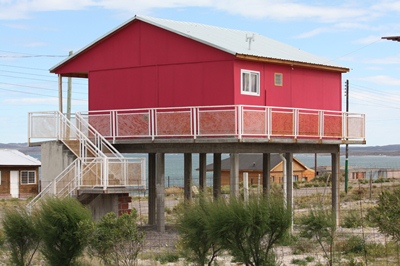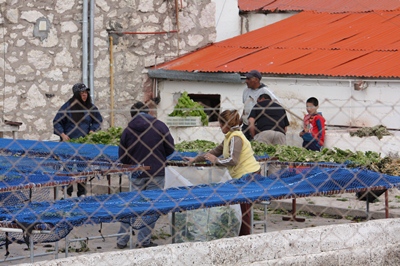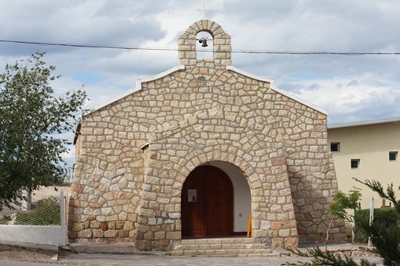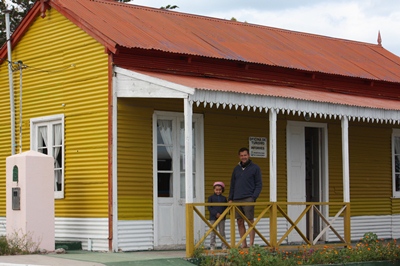 We spend the night without being aware of it on the estancia of Florent Pagny, a famous French singer, who settled here in order to escape the french tax authorities.

For sure, nobody will come and catch him!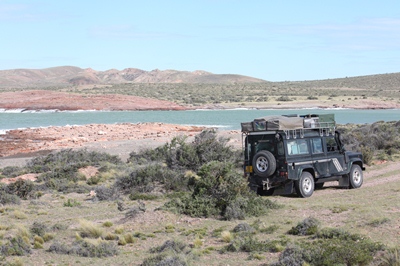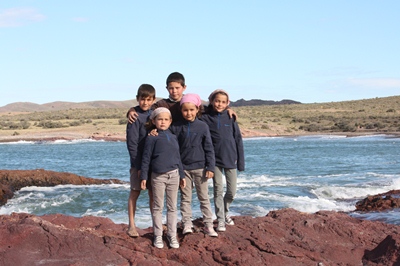 While Matthieu, inspired by Sydney Pollack takes care of the hair of his wife, Octavie takes herself for Calamity Jane.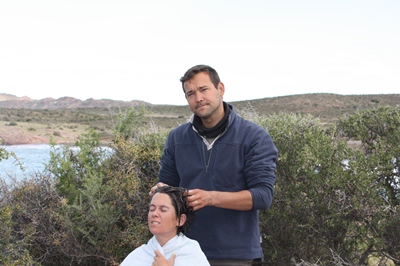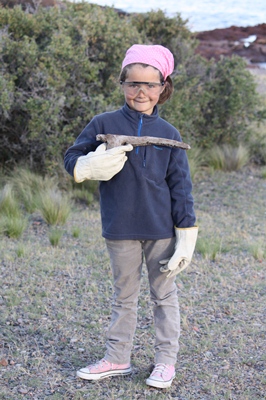 We meet a group of a dozen of Gauchos, gathering a huge flock for shearing.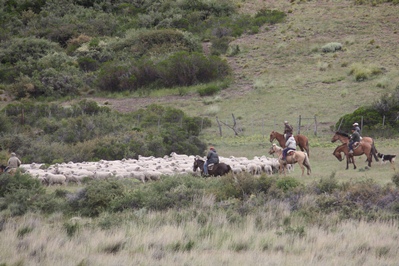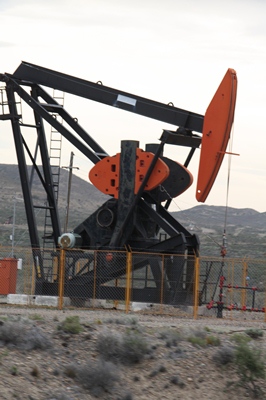 The density of these strange birds along the coast explains the reasonable price of gazoline.
The landscape has changed again, and thorny bushes give way to a kind of tundra. The wind is our enemy number one when searching for a camp place.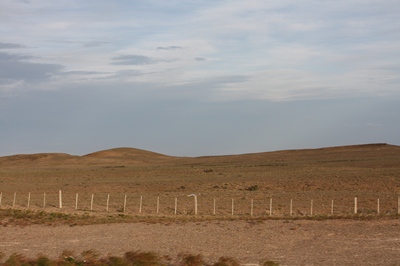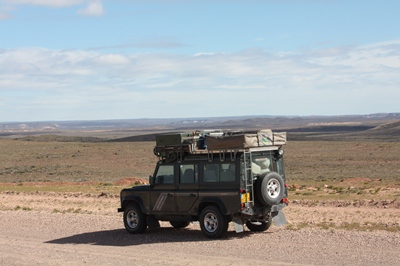 While we slept near a small salar, we were awakened at dawn by a group of horses.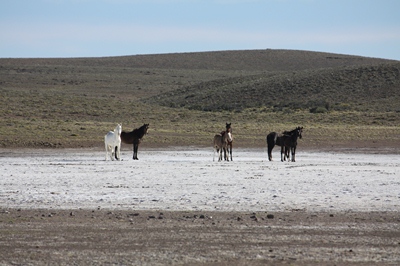 We go to explore the "Bosque Petrificado".

There are 150 million years, the ashes of a vulcano buried a forest of red wood. That was before the formation of the Andes montains, and the area was lush. The result being impressive fossilized trees.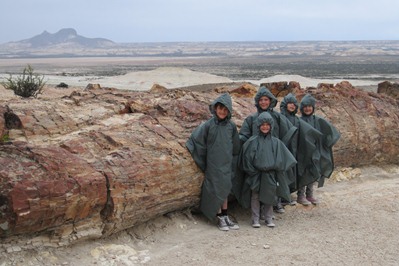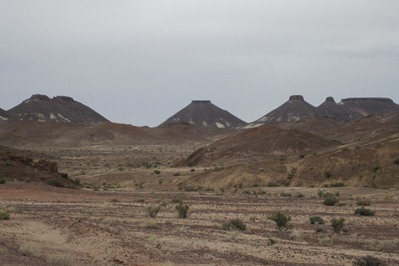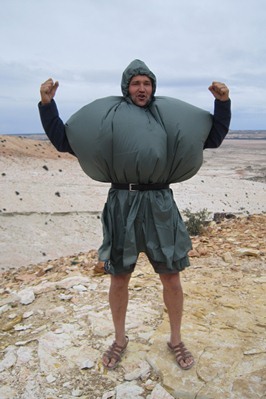 The weather being not good, Matthieu organize a body building challenge in order to boost the troops.