Ushuaia 2.

December 2010.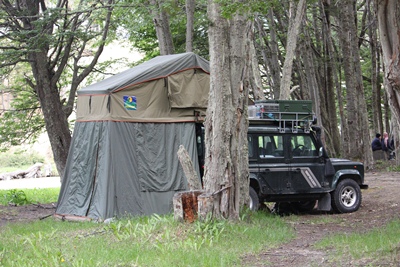 We settle in a small campsite near a river.
We discover a quite original kind of tourism: a journey by truck, praised by the Germans.

Kondor's customers travel in the truck but sleep in a tent.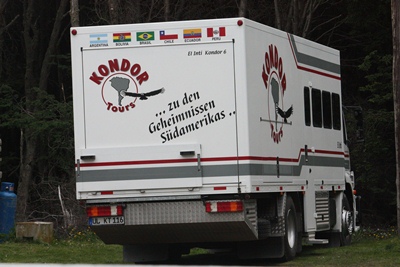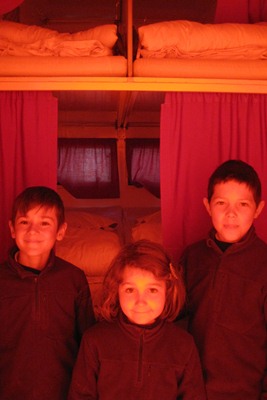 Rotel's customers travel in the truck (thirty six people altogether) and sleep ... in the trailer.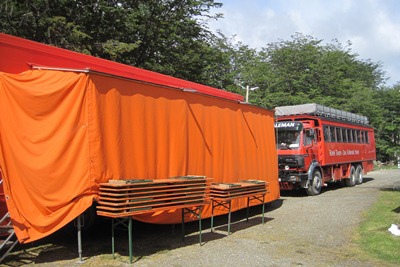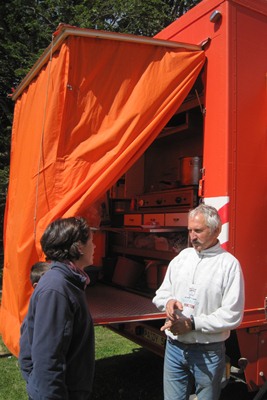 Gerard shows us the trailer.

The trailer is organized as a huge closet, where each customer has a bunk 80cm wide and high.

He explains that this kind of tourism attracts mainly older people, what makes the campsite owner laugh and say, "it is a good trainning before trespassing."
The campsite has a large common room well heated and a kitchen where everyone comes to cook.

We meet Roman and Julia, who are visiting South America backpacking.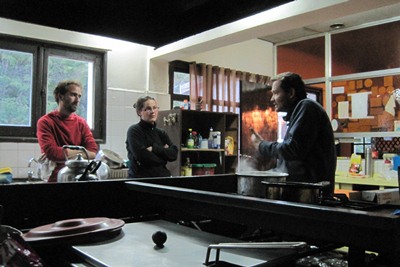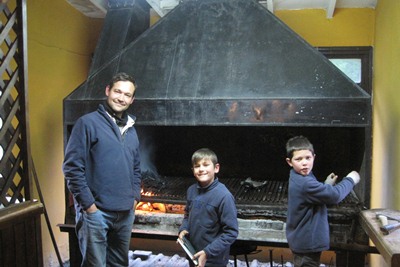 A giant chimney allows us to prepare asados.
While the children are working, Matthew uses the internet connection to give some news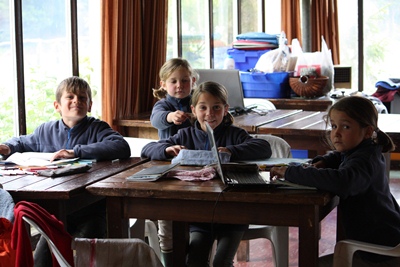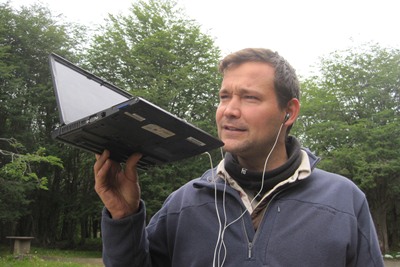 The children, inspired by what they saw, build together a beautiful Yamana hut in which they invite us to dinner.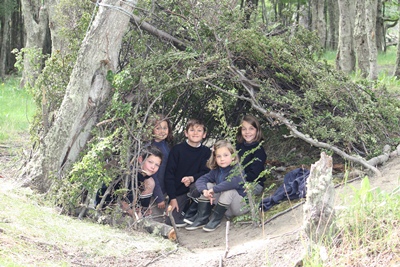 The river is a wonderful playground.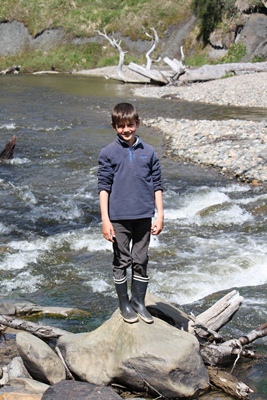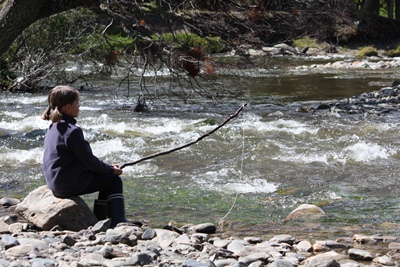 We meet again with Philip, Britt, Carla and Maxime we had already met in Puerto Piramides.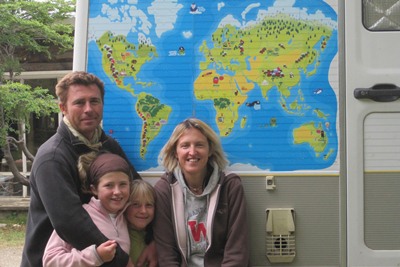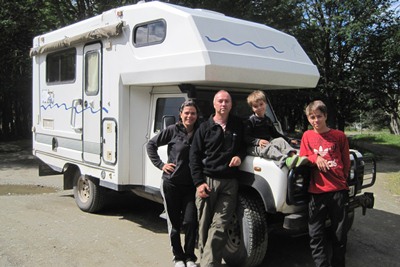 We also meet a family of Corsica, who is already on her second world tour!
As well as a retired Italian lady traveling alone in an old Toyota.

She is discovering South America after a two years tour around Africa.

Amazing women!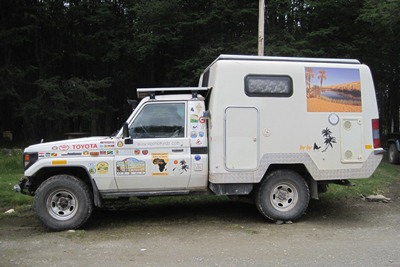 The children enjoy their new friends.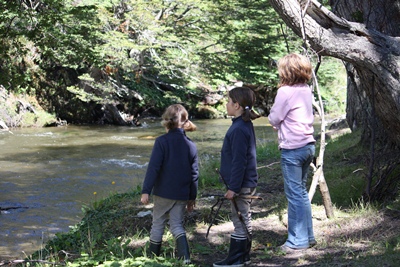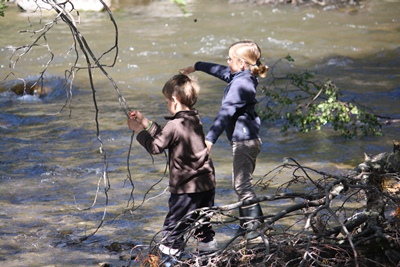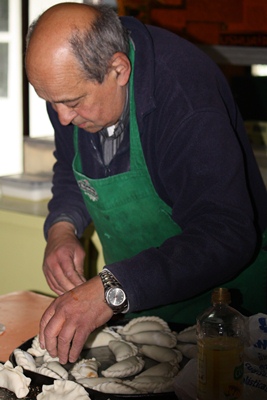 Rubben, the owner of the campsite organizes an evening with empanadas ...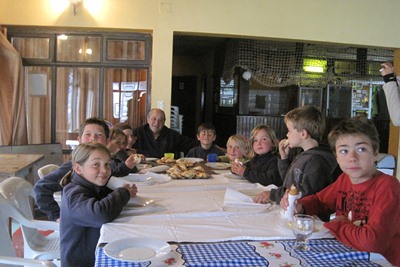 It ended late, drinking and playing Blackjack.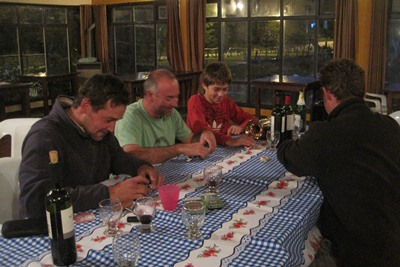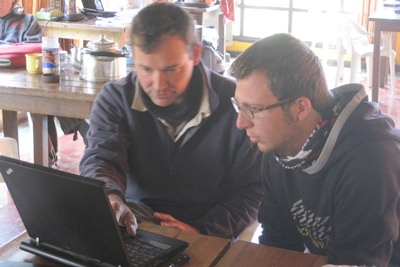 Our stay in Ushuaia extends a bit as on top of adding ten pages to our site, Matthew completly reprogrammed it directly in html, doing this kind of job for the first time in his life.

Fortunately, Patrick, a former German programmer turned into a tour leader, is staying in the same camp and can give Matthew a hand.
Summer is slow to arrive, and after a week of rain and snow, we take a room into the refugio of the camping.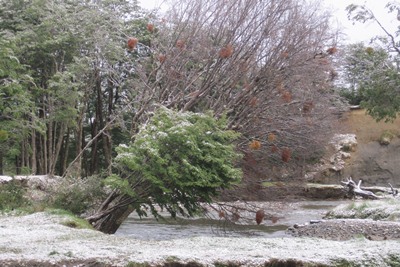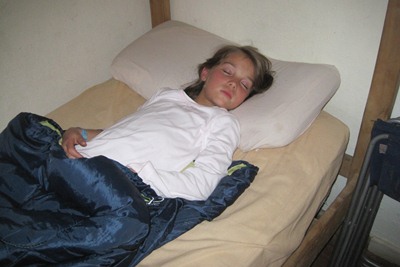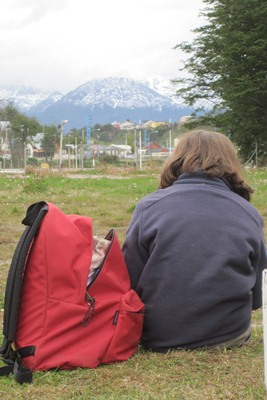 Thank you Rubben for your warm hospitality and good cooking.