From El Calafate to El Chaltèn.

December 2010.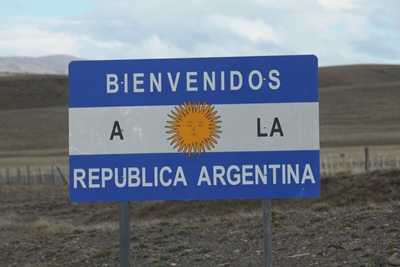 We pass the border heading to El Calafate.
We spend the night in a small campsite and the children, with a lot of imagination as usual, transform the swing into a pirate ship.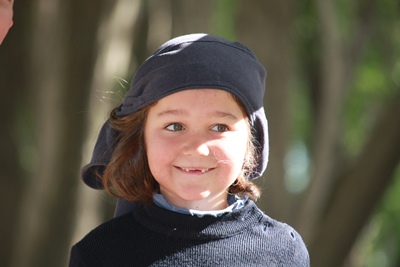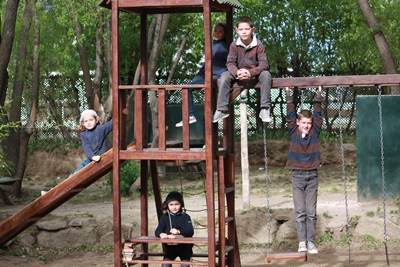 Meanwhile, Matthew is interested in the six-cylinder Mercedes engine of our German neighbour who travels with an old military truck converted into a motorhome.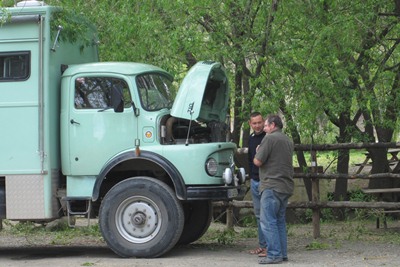 We go to explore the Perito Moreno glacier, the most famous of South America.

The Perito Merino is one of the endings of a gigantic glacier 500 kilometers long straddles Argentina and Chile.

The Perito Moreno ends against a small hill from where we can admire it in all its splendor.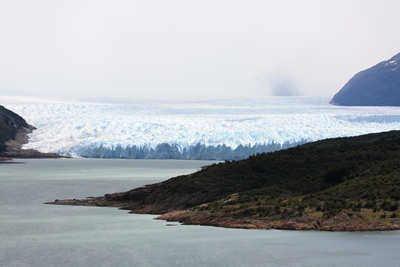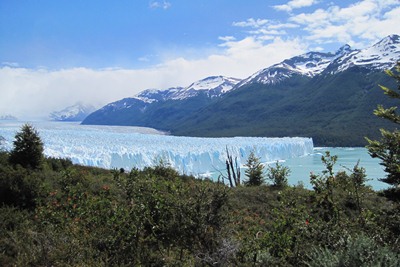 This white monster is really amazing.

We don't get tired of listening to the glacier creaking, rumbling and reasoning!

Big blocks of ice break off, crashing noisily into the lake 60 meters below.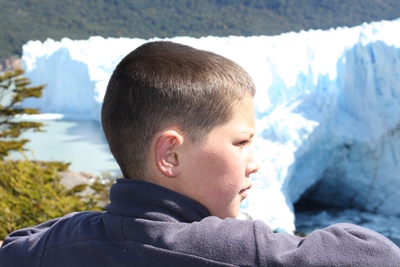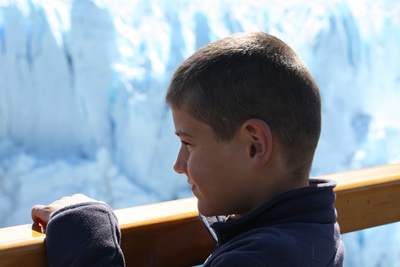 The sun makes the ice bluish and beautiful.

We could stay hours admiring it.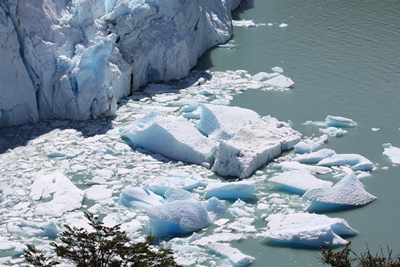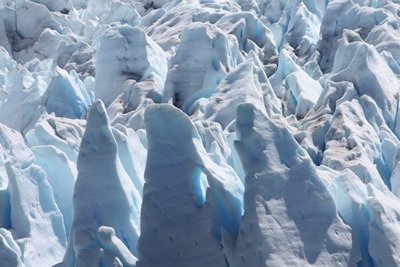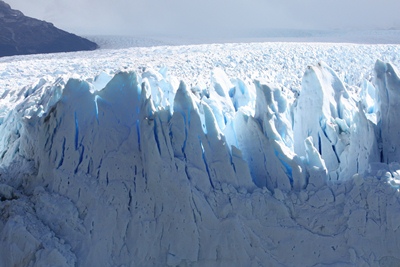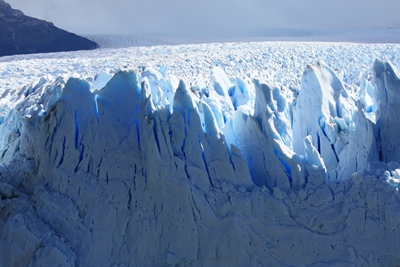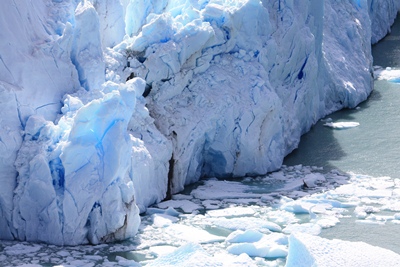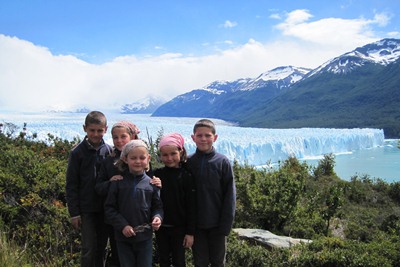 But the weather changes quickly in these latitudes, and we leave our vantage point in a snowstorm.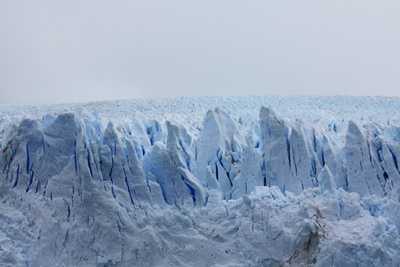 Back on the road to El Chalten.

Along the way, Matthew laughs at a crazier than him!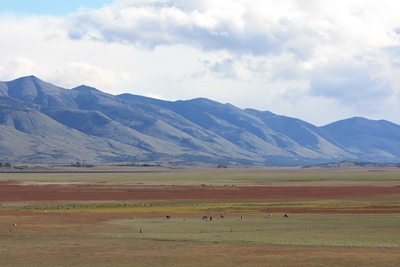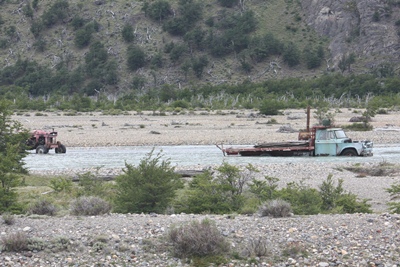 El Chalten is a Mecca of mountaineering, dominated by the majestic Mount Fitz Roy.

The streets are full of trekkers of all kinds.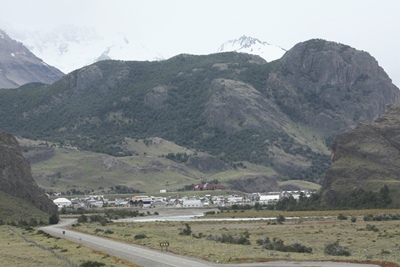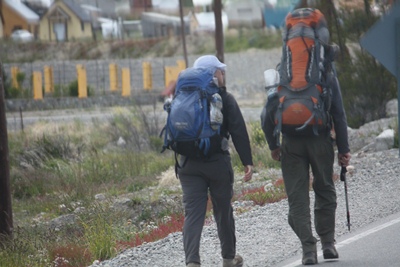 It's also for us, the meeting point with Doudou, the teddy bear of Beatrix!

Beatrix had forgotten it at home and a friend of us on a tour in Argentina left it in a restaurant in El Chalten

As soon as we enter, Rodrigo recognized us and got Doudou from under the counter.

We took the opportunity to enjoy a good piece of meat!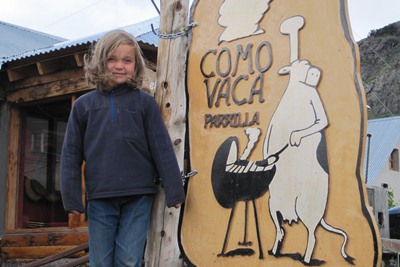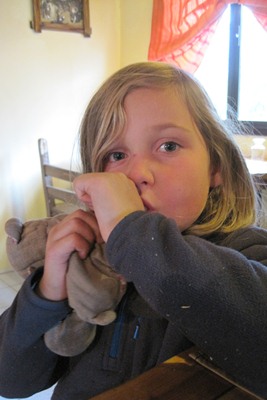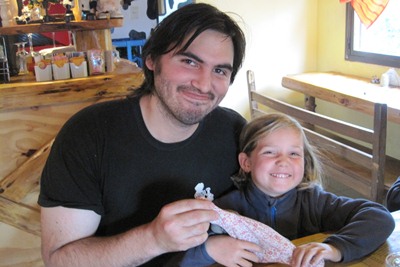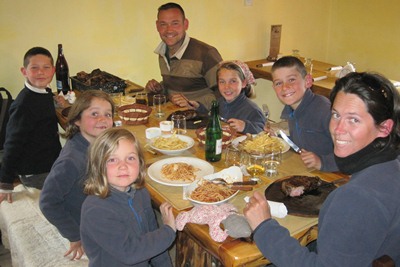 Unfortunately the weather is not good and we do not linger in El Chalten.