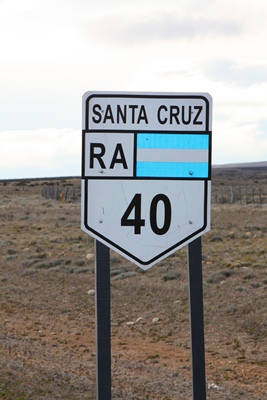 We head north through the famous "Ruta 40" along the Andes.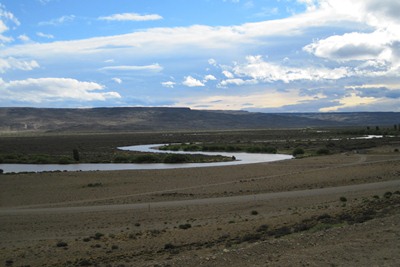 Bad luck for the one having a problem as the average distance between two villages is 200 kilometers.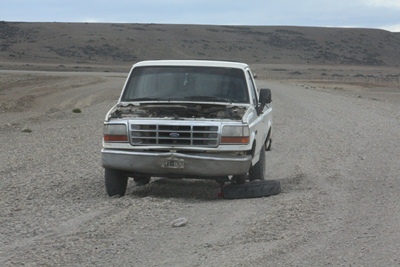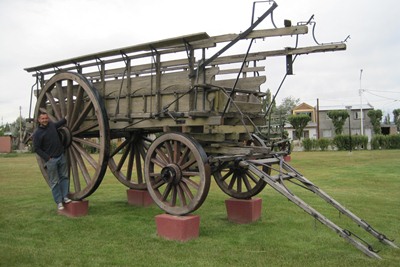 We make a short stop in a small pioneer village with wild horses galloping through the streets!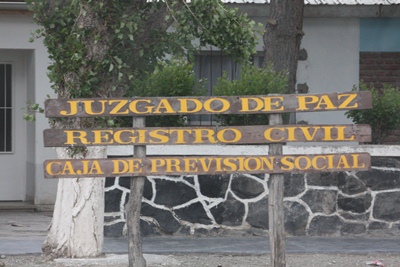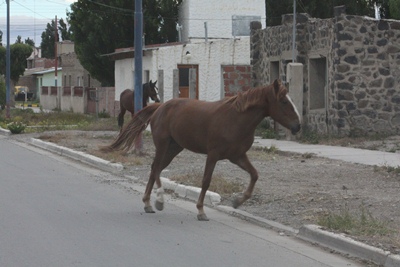 The Santa Cruz area is facing shortages of diesel and at the third gas station without diesel, we are forced to stop and wait for the next delivery.

After several hours waiting, the attendant is sorry for us and fills our tank using the strategic reserves.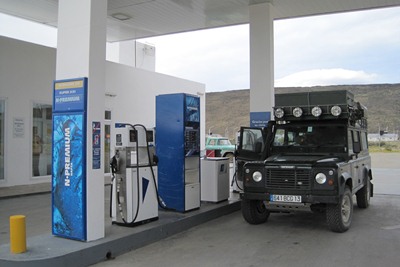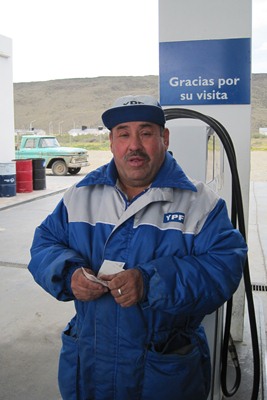 The road is long and even if the scenery is beautiful it is a bit monotonous!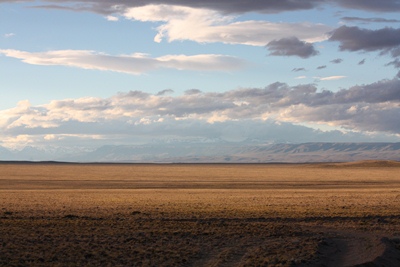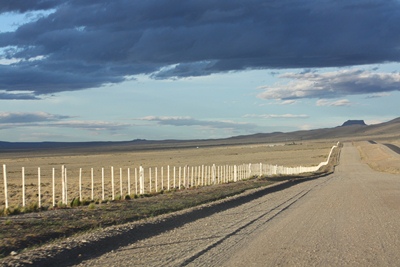 We stop at the Cueva de las manos.

In the picturesque canyon of the Rio Pinturas, we can admire cave paintings done by the Indians 13000 years ago.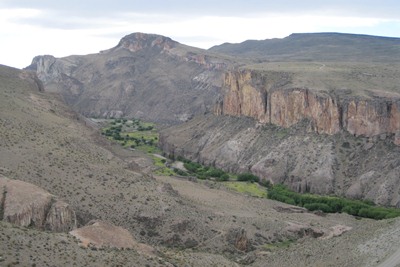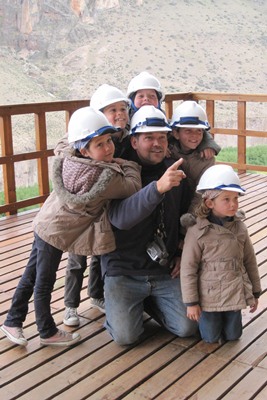 These paintings represent hands and animals.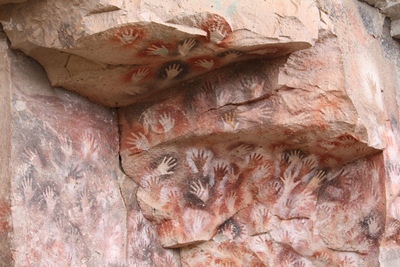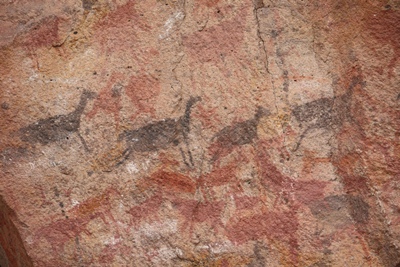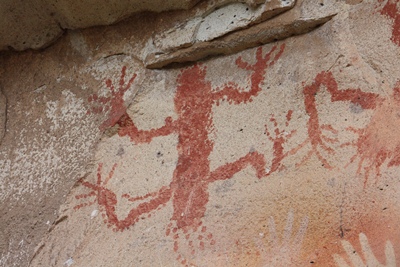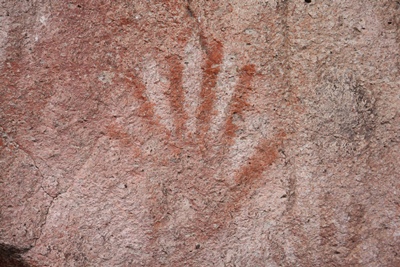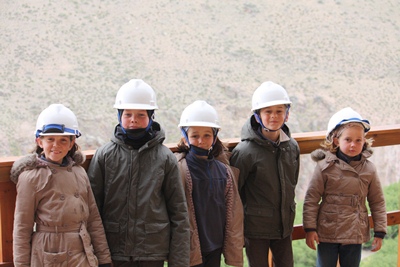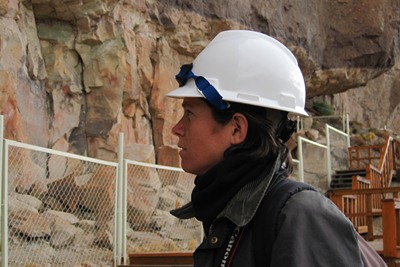 A few kilometers further north, we cross red and ocher mountains from which the pigments used by the Indians came from.

We promise that this photo with vanilla-strawberry-chocolate colors is not rigged!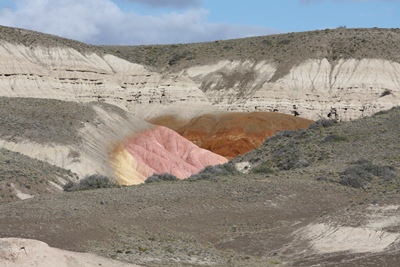 We take a juice in a lovely old fashion cafe, rehabilitated by a group of villagers concerned about their heritage.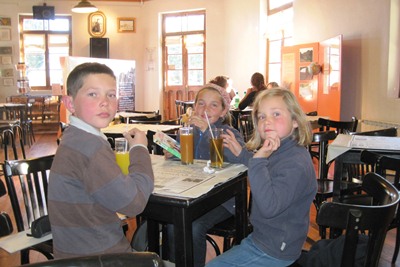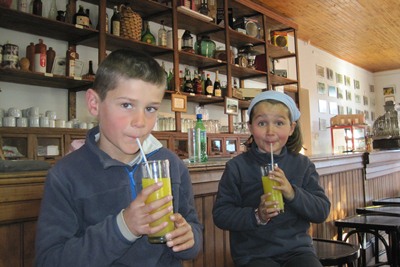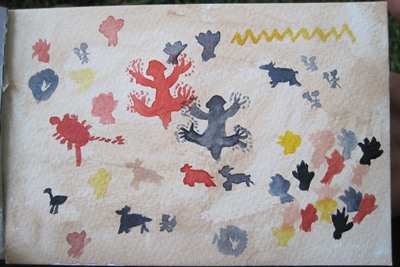 This visit inspires our artist!