Lake General Carrera.

December 2010.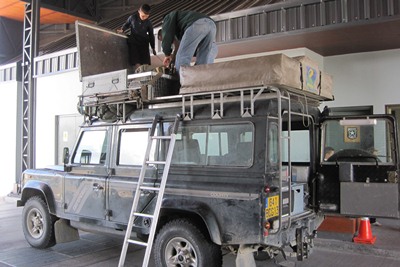 Looking for more green areas and less wind, we cross the border to Chile.

This time we face a thorough search of the vehicle.
Although we were planning to speed up north, Charlotte takes us around the lake Carrera.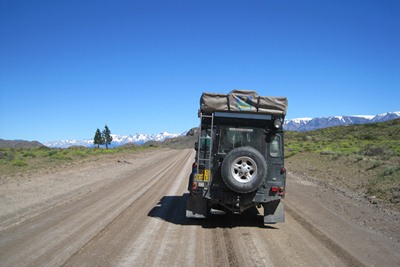 The sun is shining and landscapes are beautiful.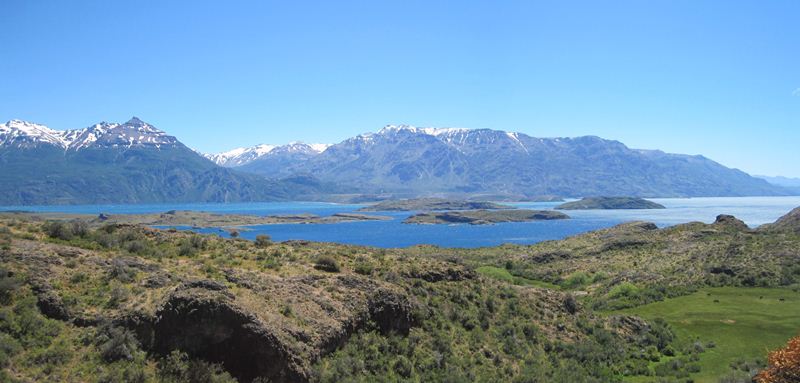 The trail meanders over 300 kilometers around the lake.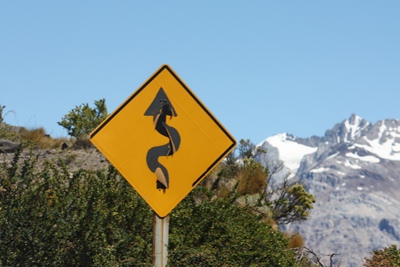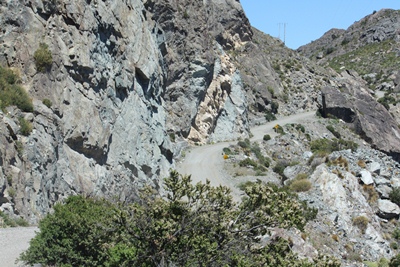 Snowy Cordillera above deep blue water, it's simply magic.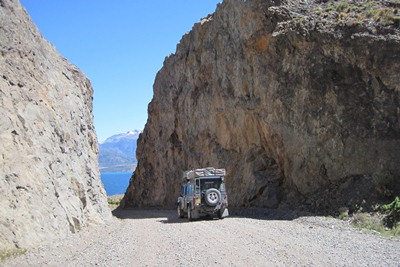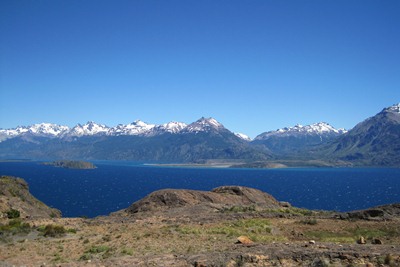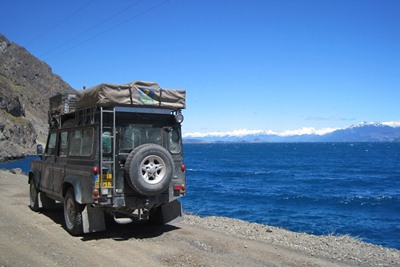 Short of water, we get help from a shepherd who is delighted to have a visit and receives us very kindly.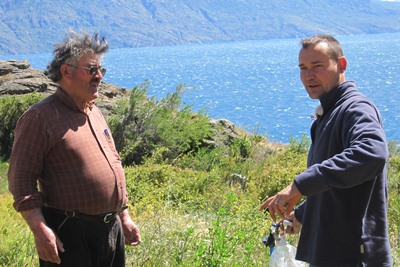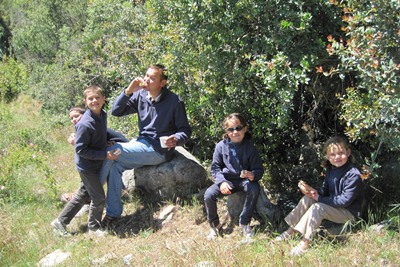 We are happy to see trees again, together with beautiful sunshine and no wind.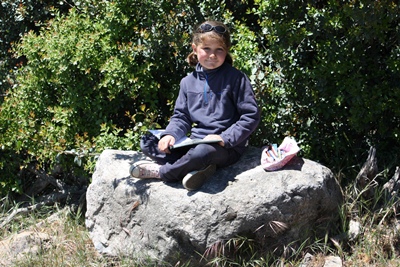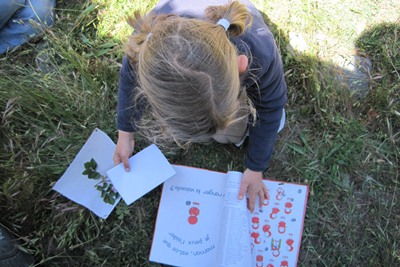 From time to time we pass by an isolated house.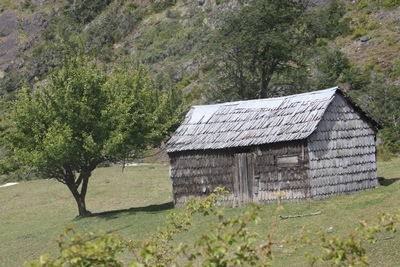 Along the way, we meet two young French, travelling south on a tandem bike.

As we discuss together, German tourists also stop and join this friendly conversation.

By car, the road is not easy, but by bicycle what a challenge!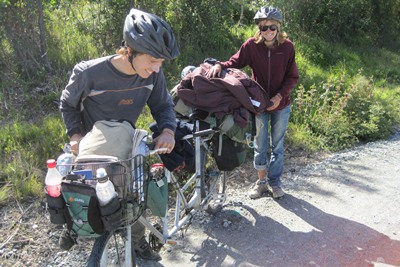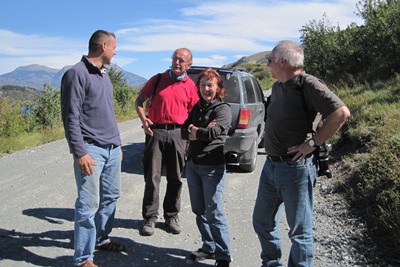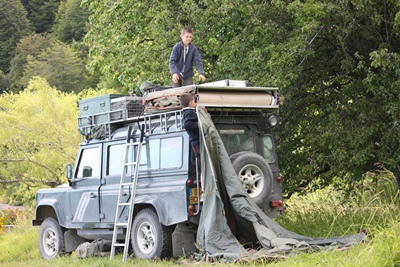 Tugdual and Enguerrand set the camp near the shore.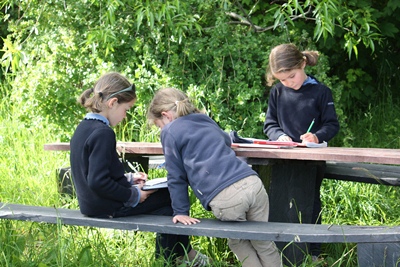 While the girls are drawing,
boys are looking for worms for fishing.

They come back two hours later with a beautiful trout.

The girls will know later that it's actually a gift from a more experienced fisherman!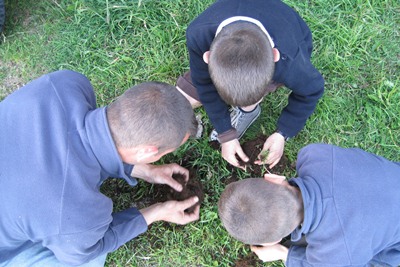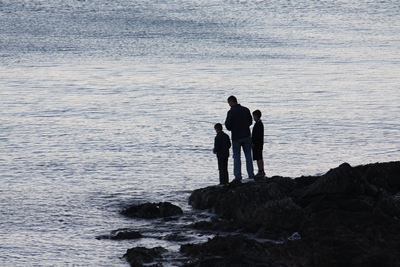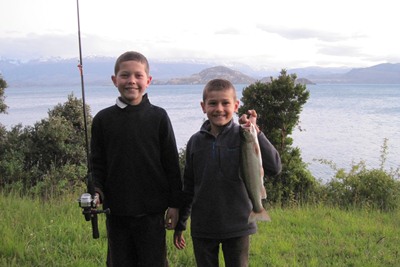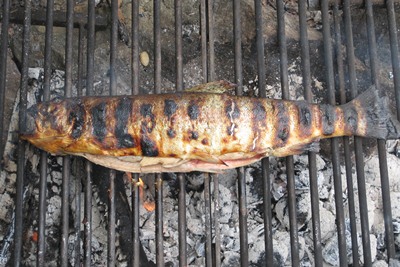 We cook it on the fire, and eat it with a drizzle of olive oil and a pinch of salt: delicious.
We take a small boat to explore the cathedrals of marble.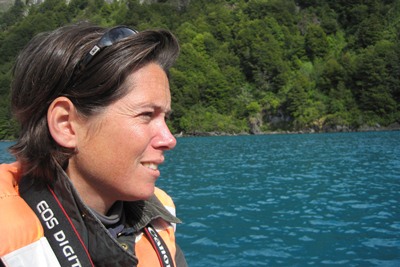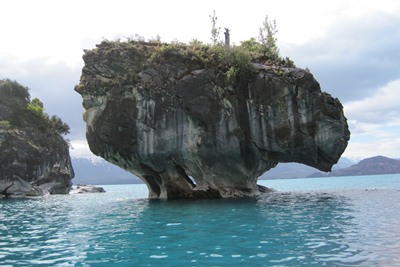 These are small marble islands eroded by the waves.

Children are excited about this trip and Octavie asks for more.