The children are all excited to climb into the pickup to go to the finca "Cheval des Andes".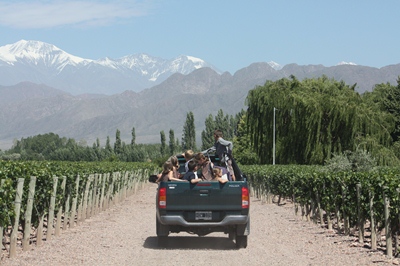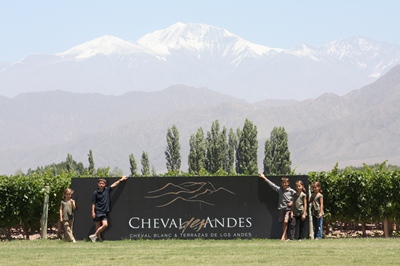 35 hectares of old vines facing the Andes: the place is amazing.

Moet et Chandon, which has acquired the vineyards a few years ago, wants to produce here premium wine for export market.
Nicolas has been in charge of the project for more than 5 years.

He has transformed an old vineyards into a beautiful property where they can receive guests.

Everything is neet and perfect.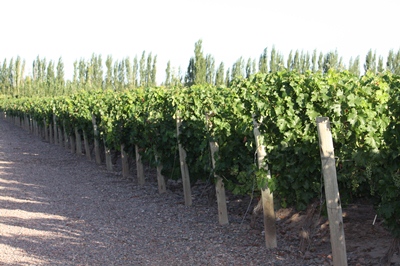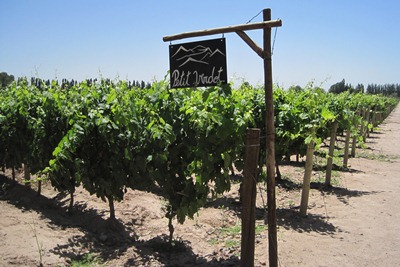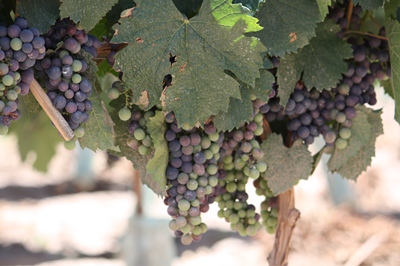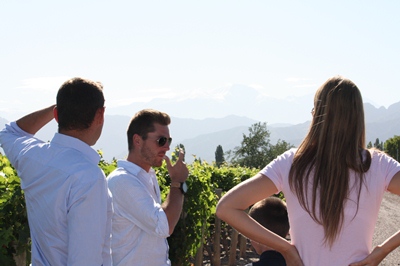 We go for a tour with the detailed explanations from the boss.
The vines are irrigated weekly.

I must say that it rains only 150mm per year in Mendoza, and it is thanks to this type of irrigation that the vines have escaped philoxera.

Children are delighted to play with tadpoles.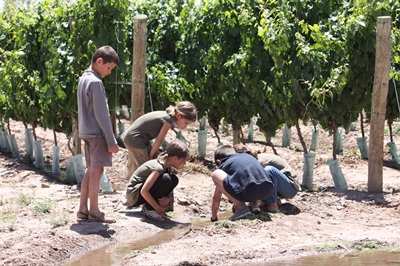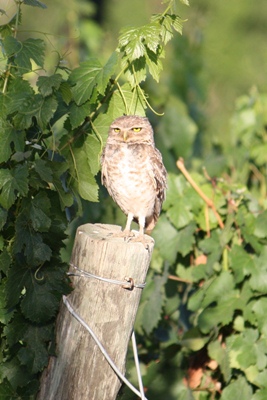 Who says horse and Argentina, says Polo, and Nicolas had the idea to associate the image of this sport to the property.

So he built a polo ground (300 meters long ...)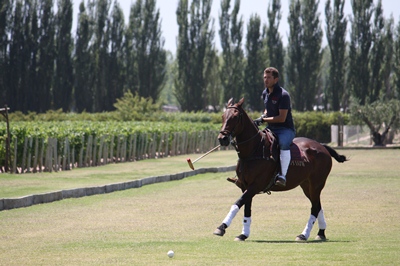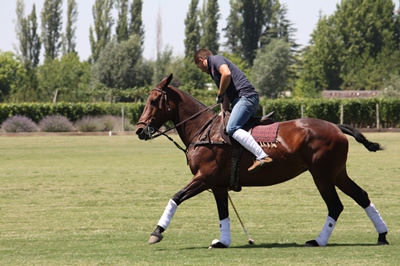 and magnificent stables to accommodate thirty horses.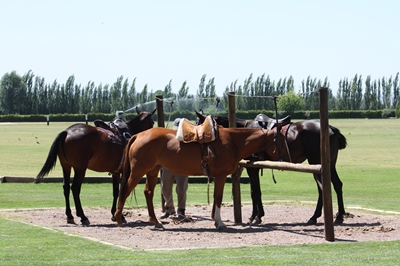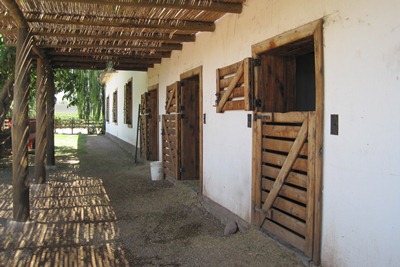 But with Nicolas, the rhetoric never lasts very long, and it is time for fun.

Firstly the wooden horse. Not easy to shoot the ball so high pitched!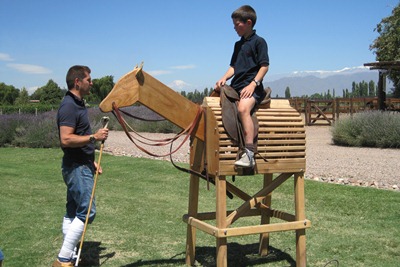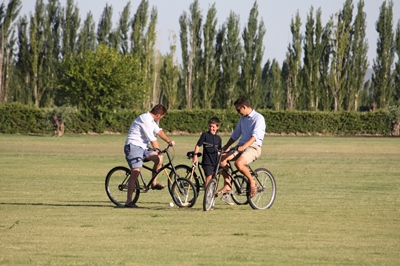 Second test on bikes "special polo" with a clearance between the two wheels in order to be able to shoot transverse.
And finally much of fun with everyone.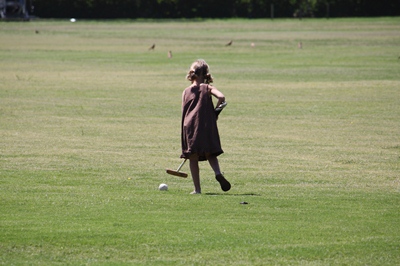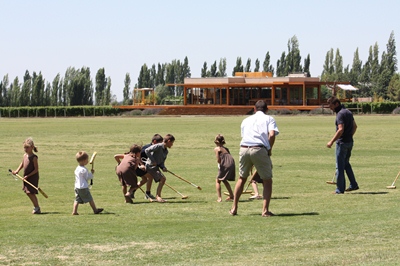 The children have the chance to ride horses for the first time in their life.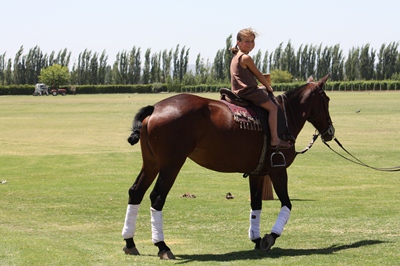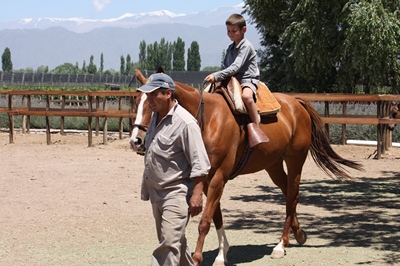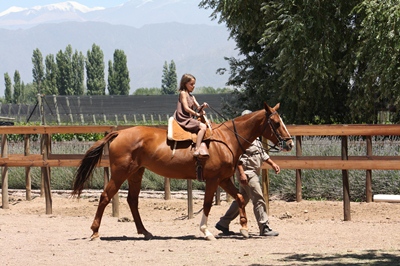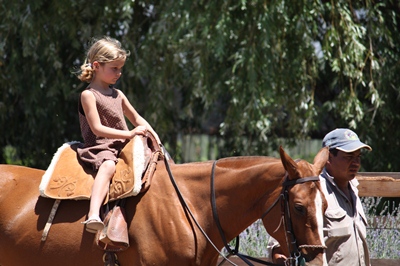 Then a tour of the property riding a quad.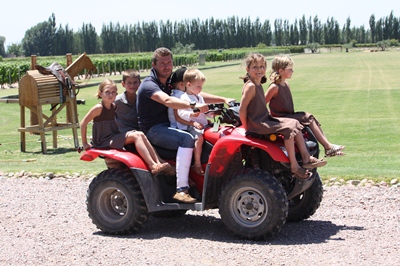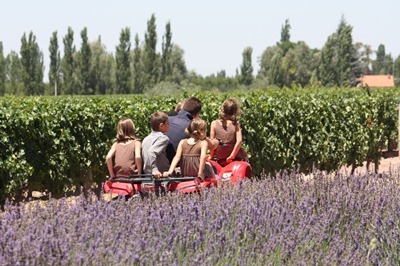 And finally on the tractor to go feed the horses.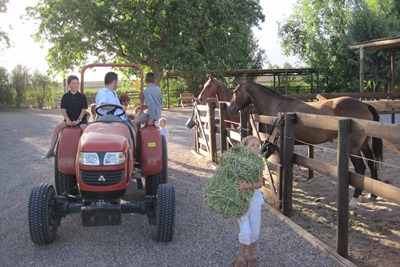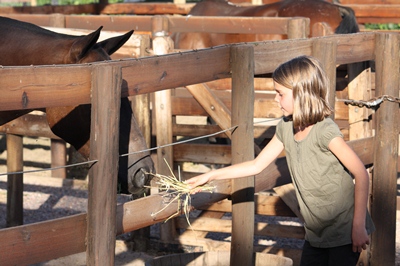 Cheval des Andes is not only a paradise for children but also for their parents.

Once the kids are sleeping, we discover the loft of Cheval des Andes.

This beautiful place, not for children, has been decorated with taste by Nicolas and Melissende, mixing rather modern shapes and materials with antiques.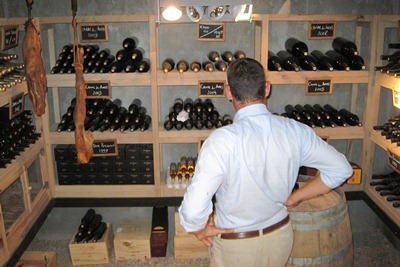 Matthieu find the cellar rather attractive as well!
We spent a wonderfull evening, around some marvels prepared by the talented chef of the house.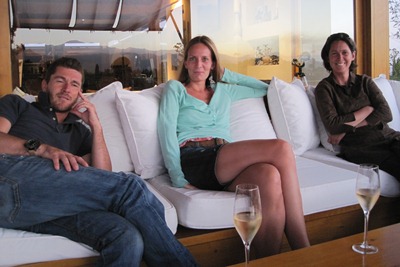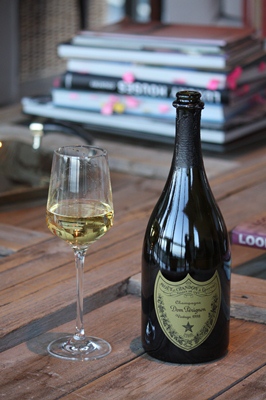 What a change in life for the overlanders that we are.

A big thank you to Nicolas, Melissende, Blanche, Constantin, Amaury and Maximin, the little sugar, for your warm welcome.

The goodbyes were not easy but we hope to see you again in France or elsewhere ...