Matthieu goes early in the morning to Mendoza to order spares for the car.

A policeman stops him for inspection, but unfortunately the certificate of insurance is with Charlotte.

As Matthieu refuses to pay tips, the car is seized by the police and is sent to the pound.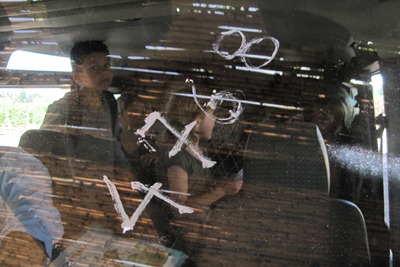 After getting the certificate, it takes Matthieu a full day and a court decision to retrieve the vehicle.

We now understand why all Argentinians prefer to pay 50 pesos cash ...
As we leave Mendoza, a car beckons.

"My husband has a garage specialized in Land Rover. If you need, feel free to come."

As we have a little problem with a rear hub, we decide to follow her to the garage.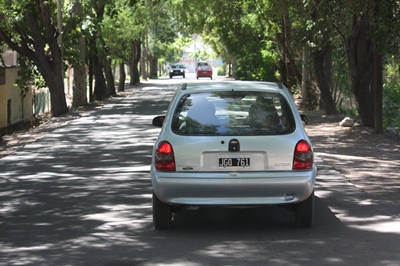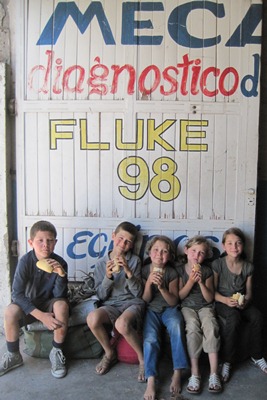 Mario fixes everything within a few hours, and even offer us a bottle of Terrazas ...

Thank you Mario for your help.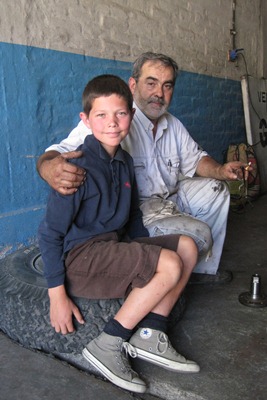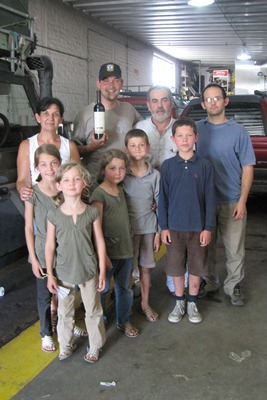 We then head towards the Aconcagua.

On the way, it's our turn to help out more unfortunate than us!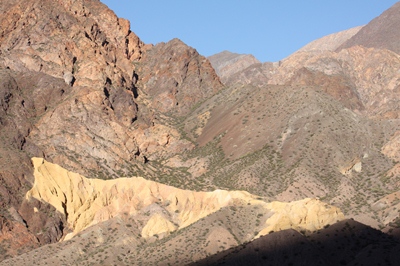 The landscape is barren, but the colors are gorgeous.
The road follows the route of the old Transandino railway , which connected Mendoza to Santiago.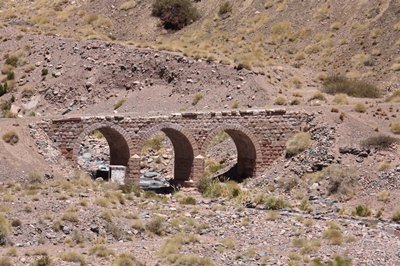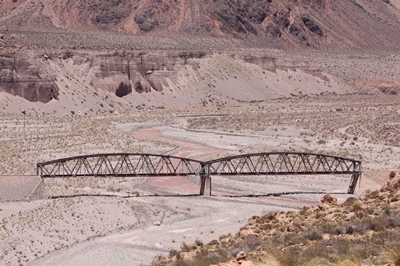 The valley is very narrow, and the only flat place we can find for the night is on the rails.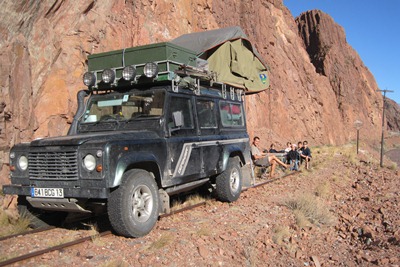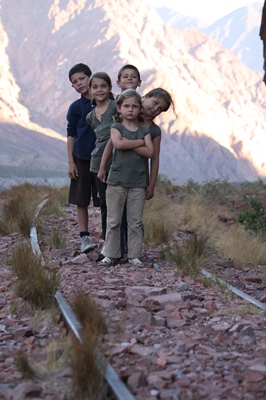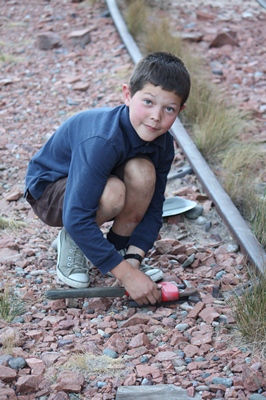 Tugdual, fond of the legendary Transandino railway, wants to bring back a relic, and unscrews a nut from the rails ...
In the upper part of the valley, the railway is almost entirely covered with a wooden frame and cladding to prevent snow from blocking the trains.

It's really impressive and we fall in love with these relics of a recent past.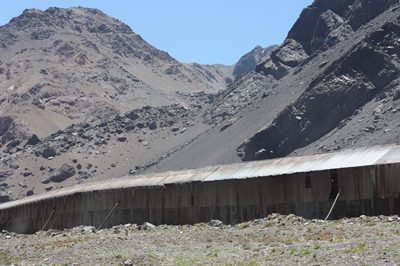 Along the road is the small cemetery of the victims of Aconcagua.

Out of the three thousand people who climb the montain each year, around fifteen lose their life ...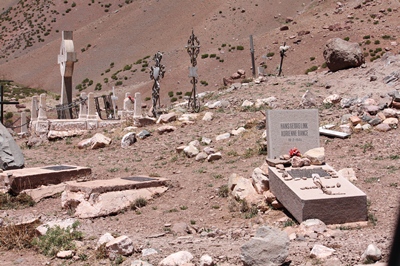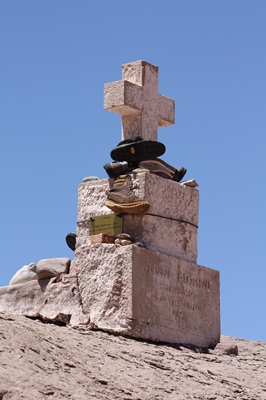 We are much less adventurous, and we are happy enough with a nice view of the summit of the Americas.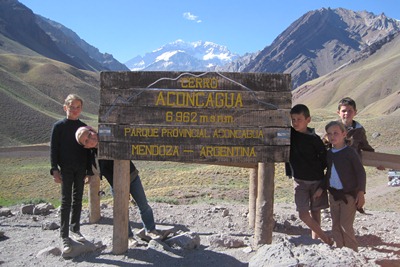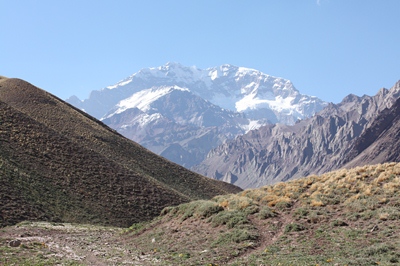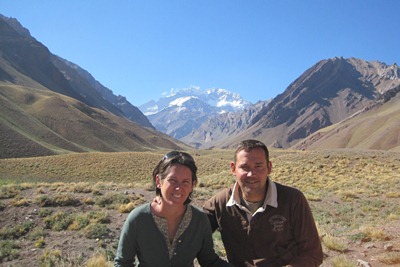 When we see how the tags are fixed, we understand why there are so many deaths each year ...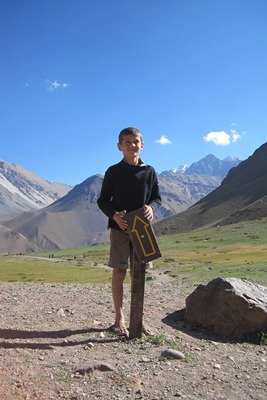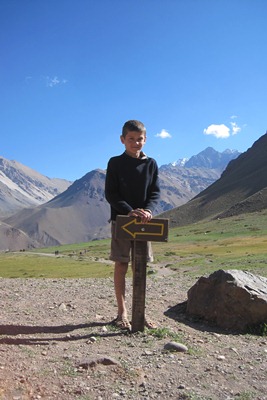 We reach the pass by a small winding road rather dangerous.

We're here on the border with Chile, at 4000 meters of altitude, and a huge statue of Christ seals the friendship between the two countries.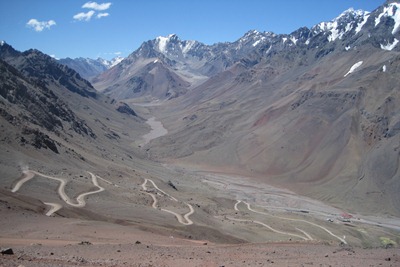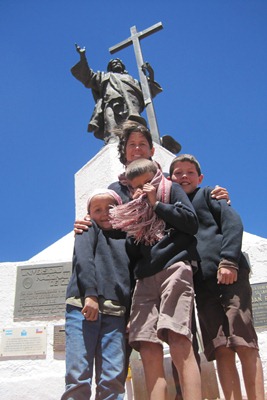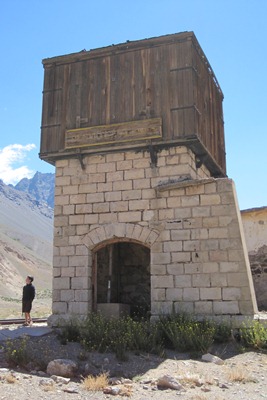 But we will cross the Chilean border further north, and we go down the valley.

Small lunch break in an old railway station.

We feel like in the Far-West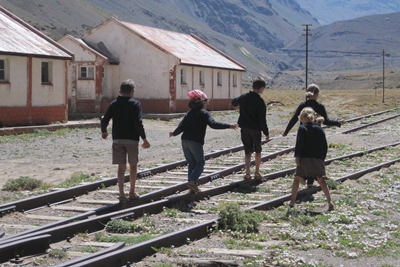 Enguerrand confirms that there are no more train.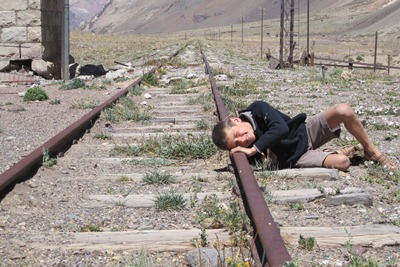 Pfuit...

Our first puncture after 12 000 km journey.