From San Juan to Chilechico.

January 2011.


We arrive in San Juan during the peak season for melons.

Good thing, because it is really hot and we only eat fruits.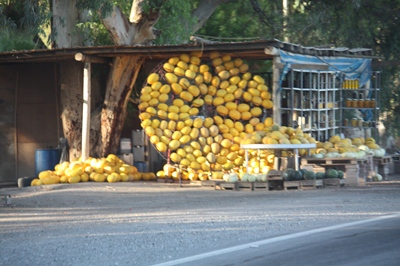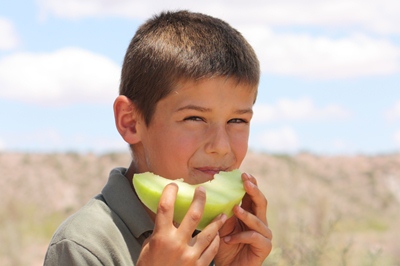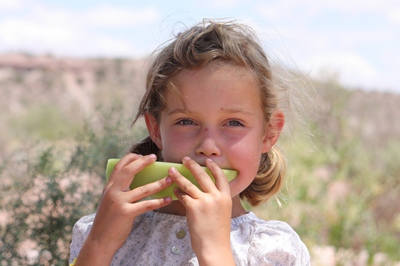 The "ruta 40" passes nearby the site of the "Difunta Correa".

During the War of 1840, Correa went in search of her lover, taking her child in her quest.

She was found dead of thirst, the child still sucking his dead mother.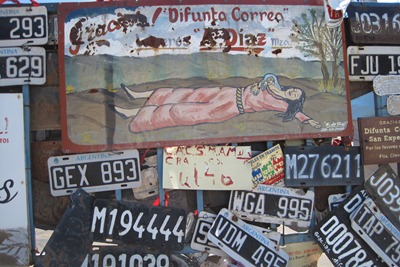 The popular belief is granting to the "Defunta Correa" miraculous power, and everyone brings what needs to be under her protection.

A little bit strange for us, and we do not stay for long.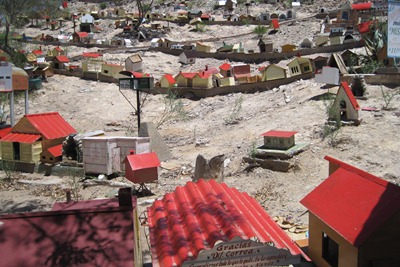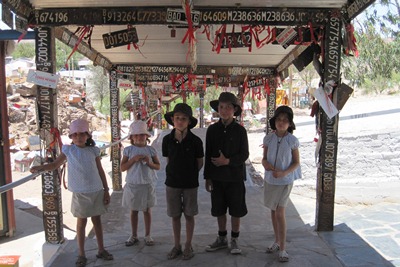 After the oases of Mendoza and San Juan, we cross vast plains where acacias and cacti grow.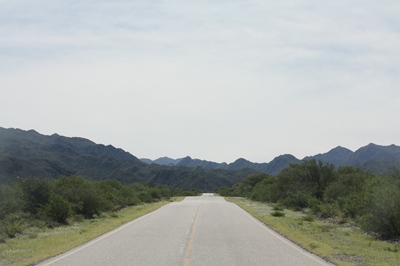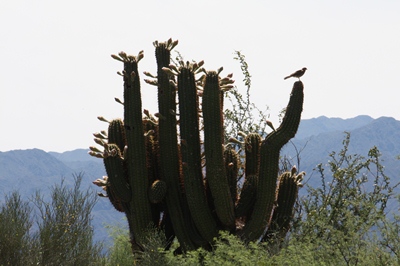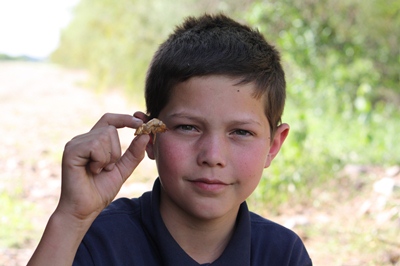 Tugdual can even find cicada.
Cacti are in bloom, and we do some family photos.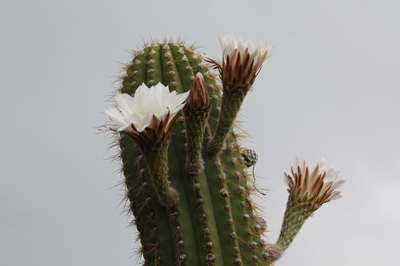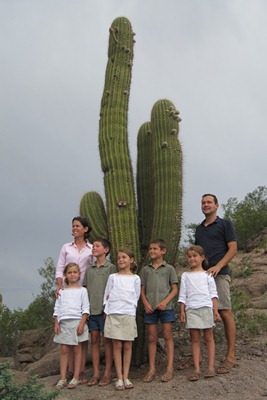 A two-days stop in Villa San Agustin allows us to do laundry.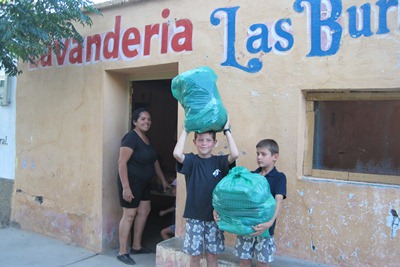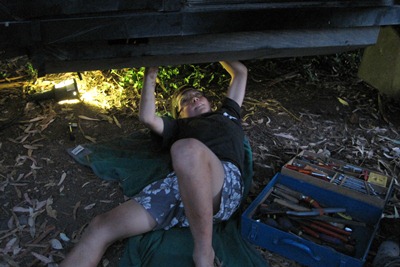 We also take the chance to repair a leak in the additional fuel tank.
Arriving at the Ischigualasto park described in the guide as one of the hottest and driest in the country, it is closed due to...

... flood!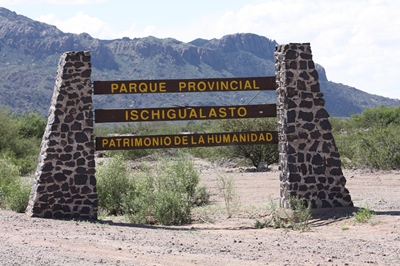 As rainfall is over, we spend the night in the bed of a small river dried up already.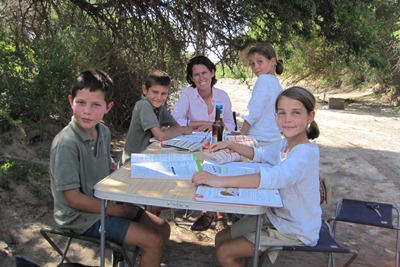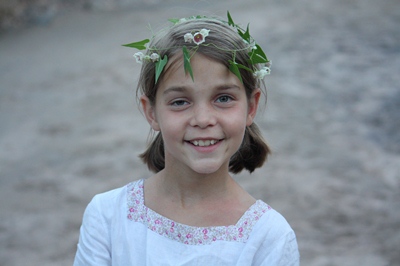 While the girls dress up and take pictures, Tugdual tries to collect water by condensation (another boyscout technique).

But I guess that the hole was not big enough, as at morning we could only collect enough water to prepare a Brazilien cafesinio...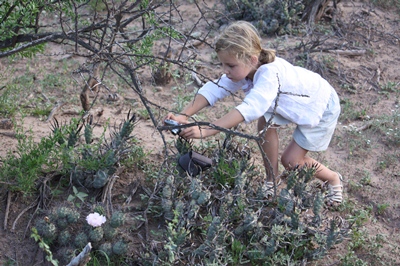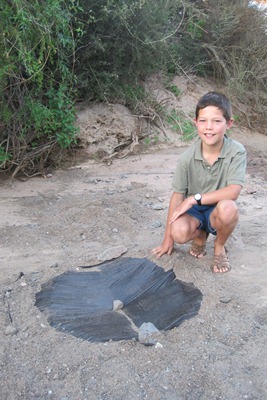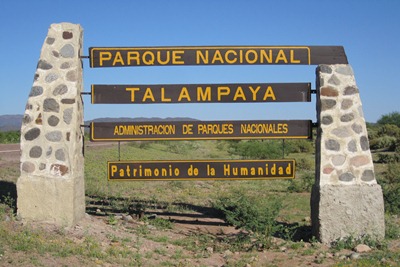 Despite floods, Talampaya park located in the vicinity is partially open.
We must leave our car in the parking lot and take a minibus to explore a magnificent canyon, whose depth exceeds 150 meters in some places.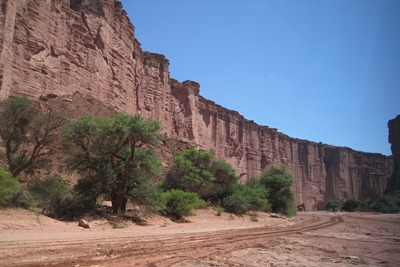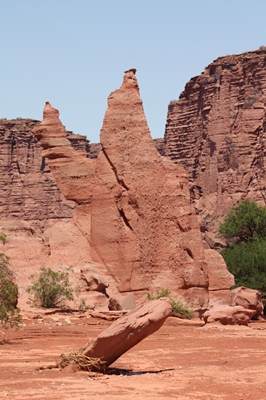 It's beautiful, but this kind of tourism is really not for us ...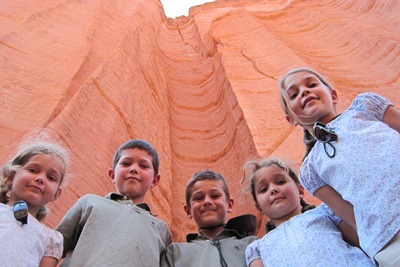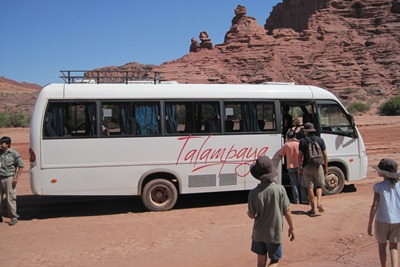 Further north, the road goes through beautiful scenery, but this time we are alone.

Matthieu does not hesitate to risk his life to bring back to Charlotte a cactus flower.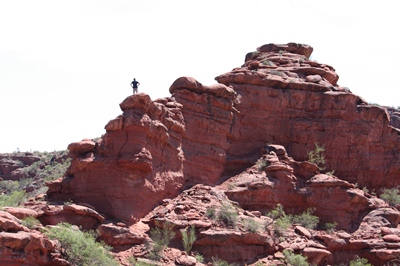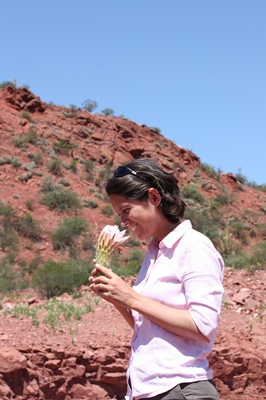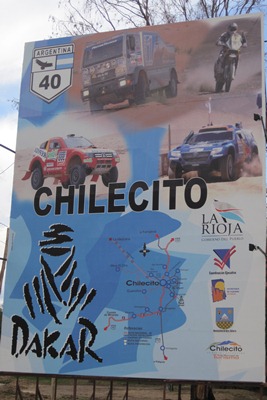 The region of Chilecito still vibrates about the Dakkar race.

Argentinians are mad about cars, and the Dakkar race seems to have a bright future in South America.

This small town has developed in the early twentieth century because of the presence of a gold mine in the surrounding mountains.
A cable conveyor 35 km long was used to bring down the ore from the mine located at 4600 m altitude, into the valley 3600 meters below.

These huge investments remind us that Argentina has seen better days.