Southern Valleys Calchaquies.

January 2011.


We reach the southern valleys Calchaquies by a small mountain track "Land Rover only".

Some zones are a bit difficult, but we do it.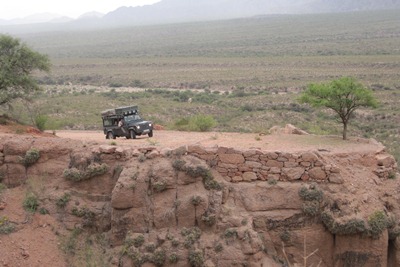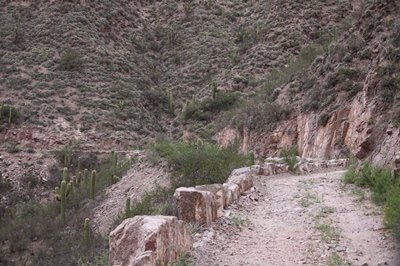 We see our umpteenth tarantula, but this time the boys decide to bring it back as a souvenir.

As they hunt the spider, Charlotte is so frightened that she forgot to take pictures!

Once the job is done,they put the tarantula in alcohol to preserve it and take decision to offer it to their cousin Quitterie ...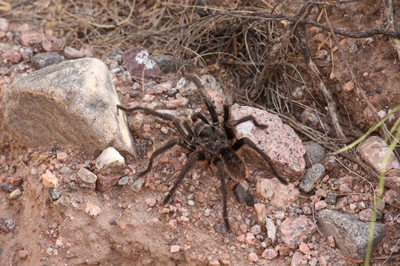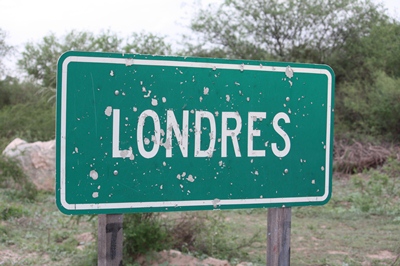 To recover from our emotions, we decide to spend the evening in London!
At sunset, we walk in the ruins of an old Inca city.

Tugdual, who has studied these ancient civilizations in school, explains to his brothers and sisters some rites and customs.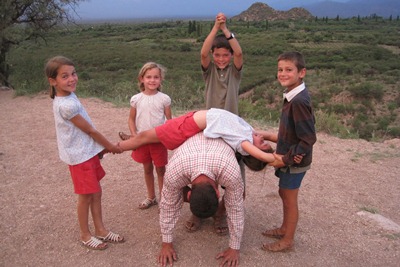 Charlotte manages to photograph some nice parrots.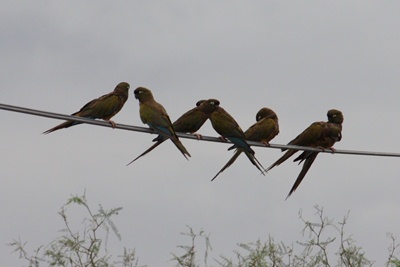 In these poor and remote areas, most houses are made of adobe bricks, and small grocery stores replace supermarkets.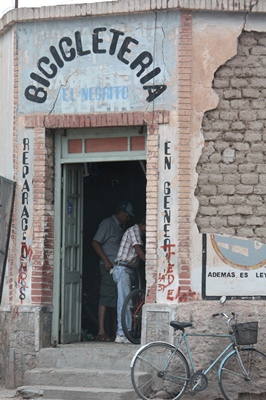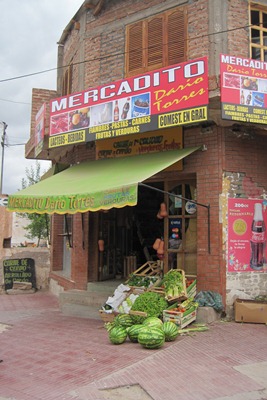 We do a detour to Tafi del Valle to discover a pretty amazing weather phenomenon.

Before the pass, the landscape is desert, and a few Indian families live meagerly of raising goats and pigs.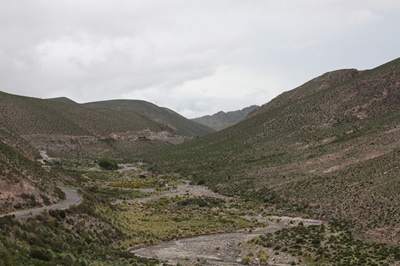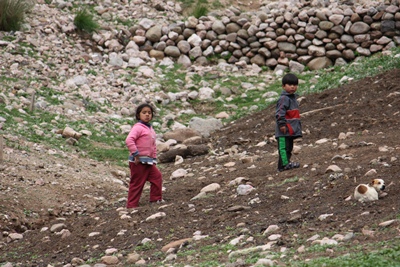 And after the pass at 3000 meters, it's like in the Alps, and fat cows graze in green pastures.

Tafi del Valle, a small village below, is the place to be, and most people move around on horseback.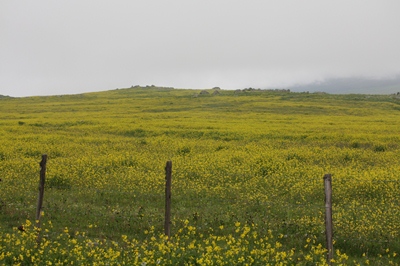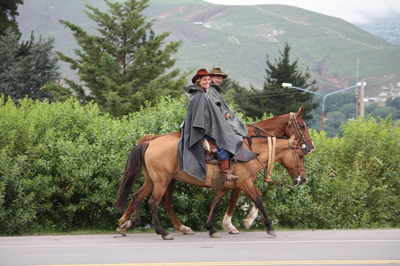 We stop in a small shoe repair shop to fix the mat of our tent.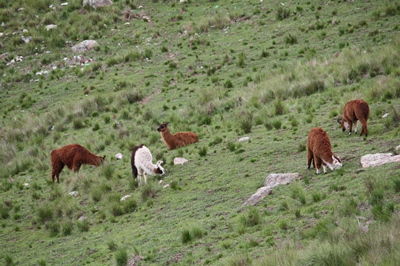 We are delighted to see our first llamas.
Going down to Amaiche del Valle, Matthieu gives a hand to a man with a flat tire.

Our small air compressor is very useful.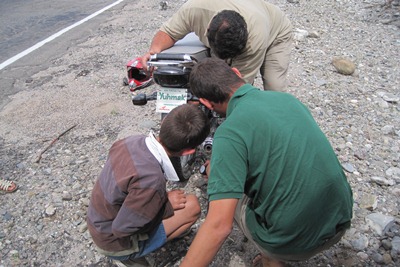 We visit the museum Patchamama, the "mother earth".

This museum was created by Hector Cruz, a local artist who made a fortune selling typical Indian souvenirs.

This time we also behave like tourists, and the kids bring back small ocarinas: guaranteed atmosphere in the car!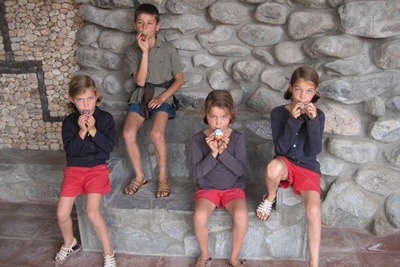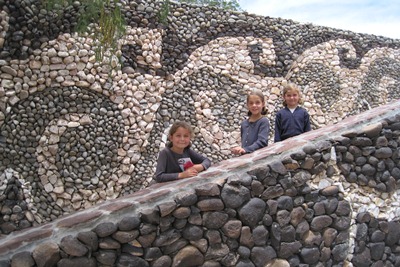 The village of Amaiche del Valle is very lively, and the central square is full of hippies and backpackers of all kinds.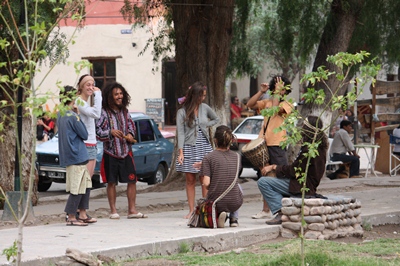 While having a quick look at the engine, Matthieu realizes that the vacuum pump, changed before departure, has a large oil leak.

After a brief phone call to his garage, it becomes clear that a provisory repair is mandatory in order to avoid breaking the engine.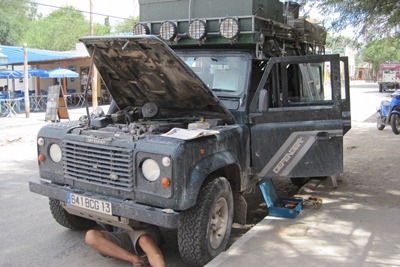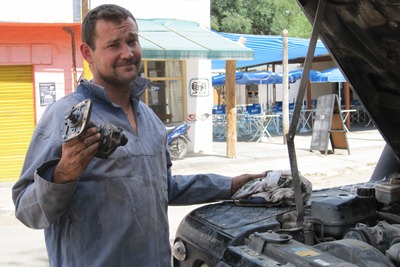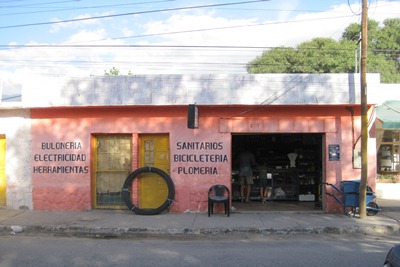 Matthieu parks the car in front of a hardware shop, and repairs it in the street.
Meanwhile, the children go around the village at full speed, driving a pedal car.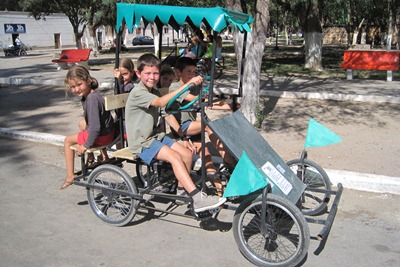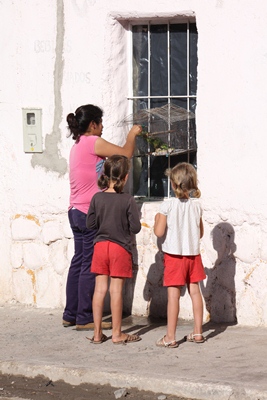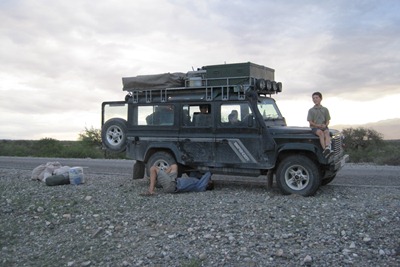 Once the repair is done, we leave the village.

After a mile, we can feel a strange floating sensation.

These are the screws of the rear axle which are coming loose.
Pure routine ....

A quick wrench and here we go again ...
As our reserves are almost empty, the children have the idea of making bread.

Matthieu prepares us a bread with black olives.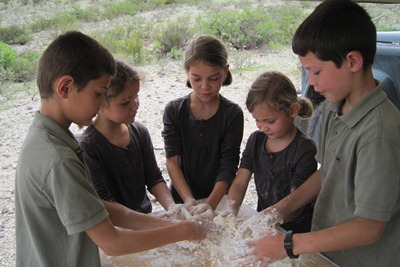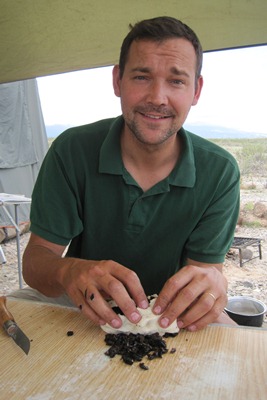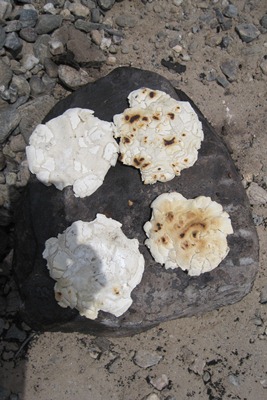 We test two methods of cooking: on a hot stone and in an oven.

After this little experiment, we understand better why we do not cook on stones anymore...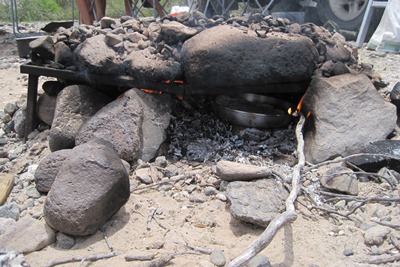 The result exceeds our expectations and we eat our bread with peppers in olive oil.

Bravo cooks !