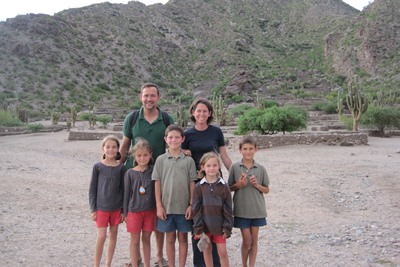 We visit the ruins of Quilmes.

In this natural amphitheater, the Quilmes Indians built their city. They grew corn and raised llamas.

Built as a fortress on a hillside, it was a hotbed of Indian resistance during the Spanish conquest. The Quilmes resisted for 130 years!

The ruins have been partially restored.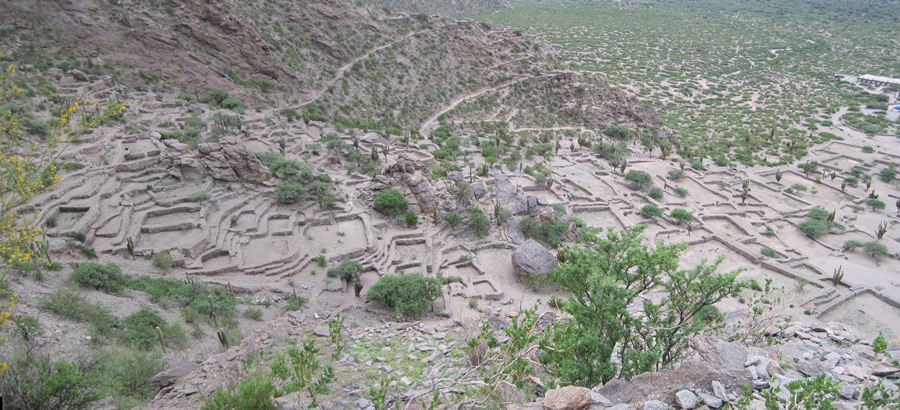 Children climb almost to the top of the mountain to get a better view.

The path is a bit rough and Beatrix takes advantage of the kindness of her elder brother.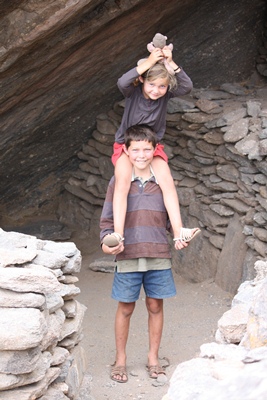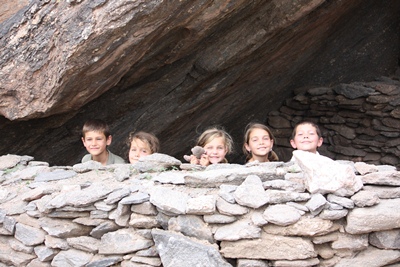 It is the rainy season and there is no bridge to cross some of the rivers.

Most of the time it rains at night, and the sun shines in the morning. This gives us the opportunity to let the tent dry before going.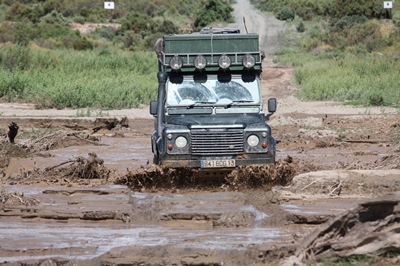 Meanwhile we continue school and we are glad to see the progress made by the children. Now Enguerrand is reading very well!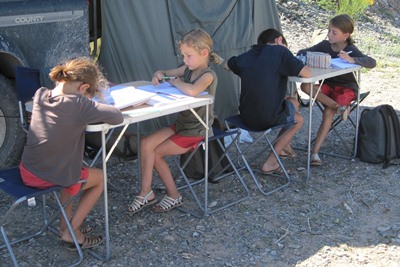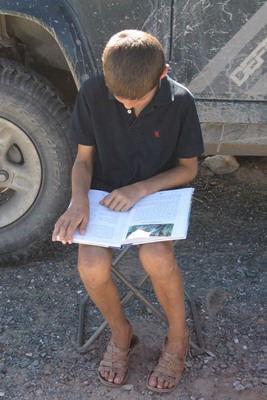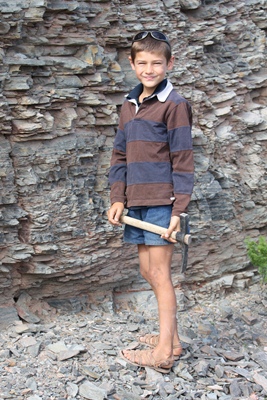 After class, everyone can finally go about their business.

Octavie is painting while Enguerrand is looking for gems.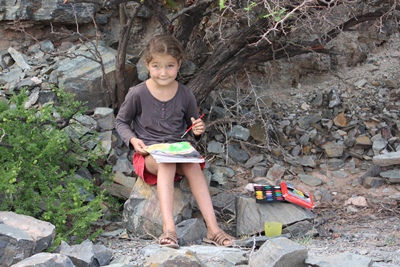 We arrive in Cafayate, a small town surrounded by vineyards.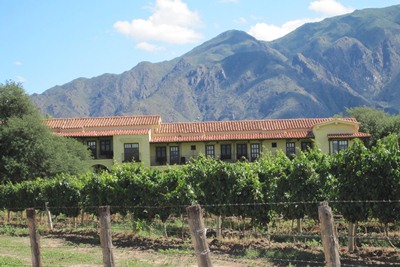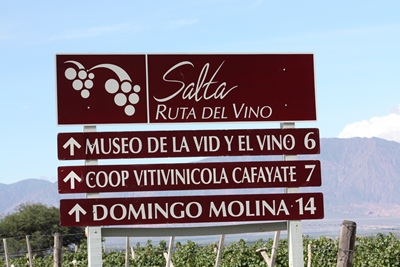 The main square is very lively: the children are in love with a talented cartoonist.

Visiting the church, they admire the statues of the Virgin Mary adorned with beautiful dresses that shine brightly.

Many houses are Spanish colonial style, which makes the city really nice and pretty.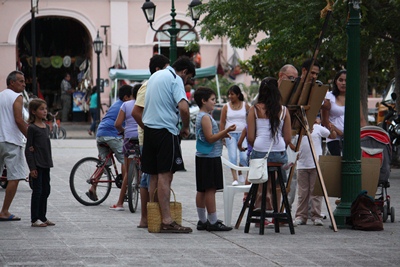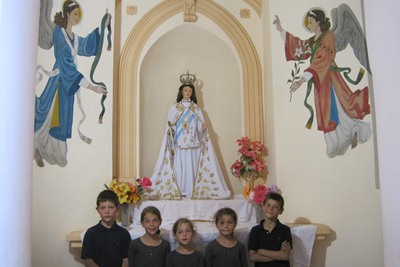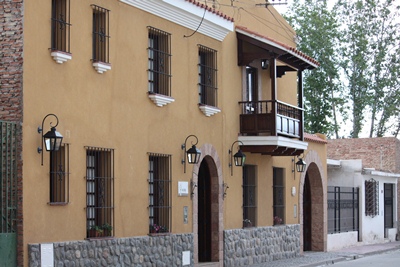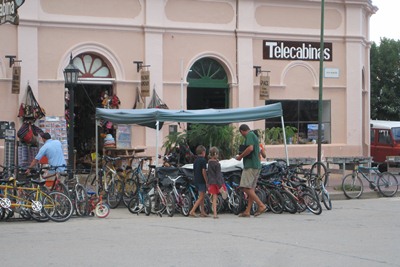 On the main square, a shop is hiring all kinds of bikes, including tandems, tricycles and more.

Off we go for a crazy race.

Now it is Tugdual turn to abuse the kindness of his sister.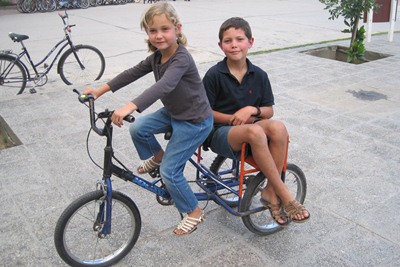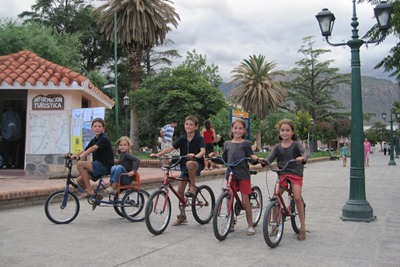 We have diner in "la Casa de los Empanadas".

Children, bored of waiting, go and have a look at what is happening in the kitchen.

Cooks are delighted with this unexpected visit, and children have the opportunity to use their few words of Spanish!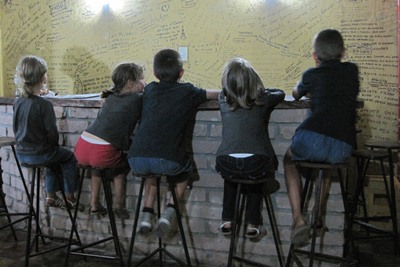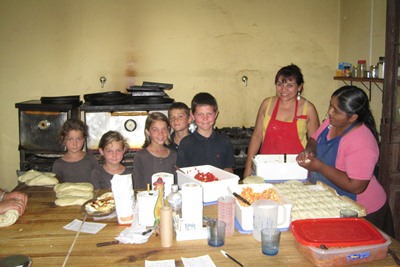 The walls are covered with messages left by satisfied customers!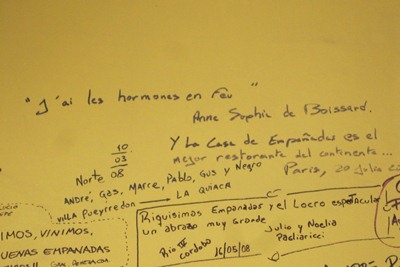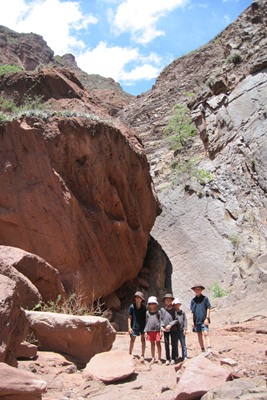 We go to discover the "Quebrada de las Conchas": Water and winds have carved amazing shapes in the montains.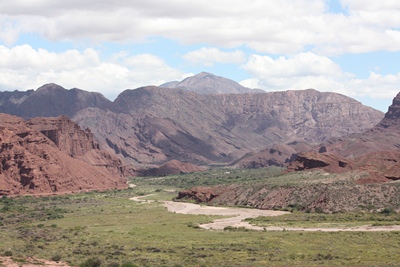 In the "Anfiteatro" a group is playing music, giving us the chance to appreciate the extraordinary acoustics of the place.

It's very nice, although the singer has probably smoked not only tabaco !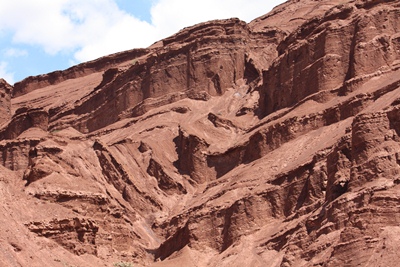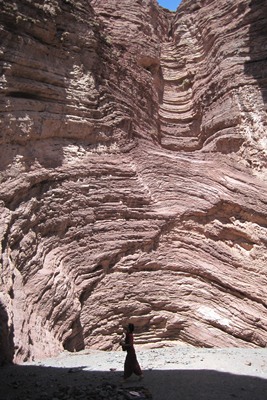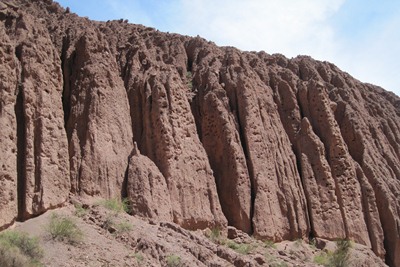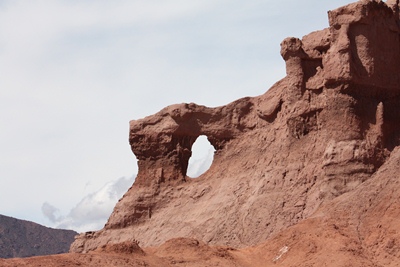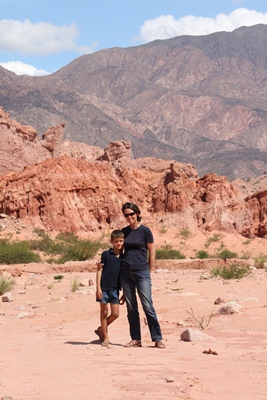 The place is beautiful but a bit too much touristic.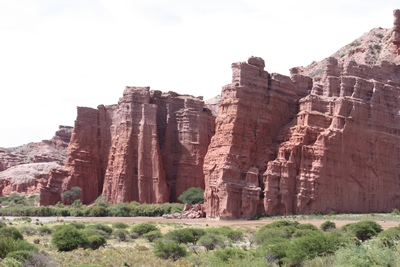 The vegetation is semi-arid and only a few cacti can survive.

Brave birds even use them to nest.