Northern Valleys Calchaquies

February 2011.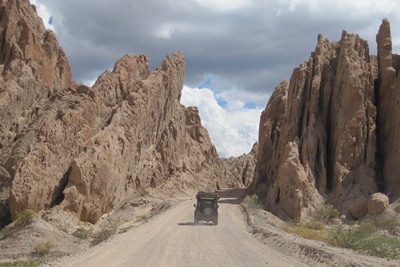 We go up the valley to the north along the Rio Calchaqui.

The landscapes are amazing and constantly changing.


All buildings are made from adobe, and most houses are built in a colonial style with columns and beautiful patios.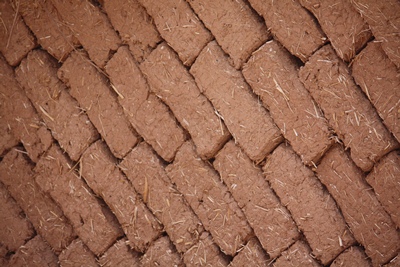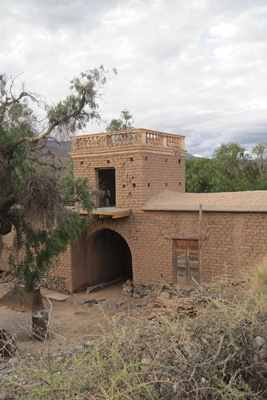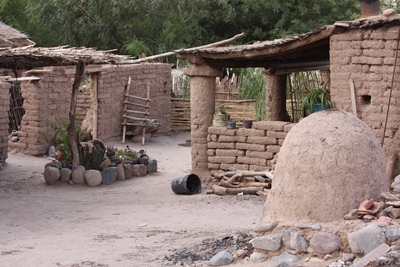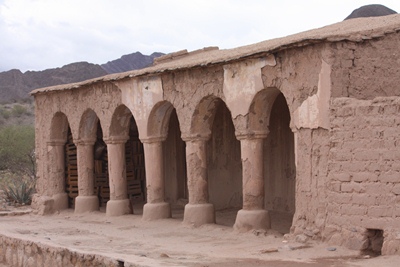 The oldest church in the valley was built in 1780.

Charlotte does not hesitate to climb inside the tower to admire the view in spite of the weakness of the floor !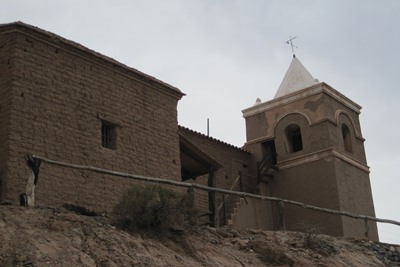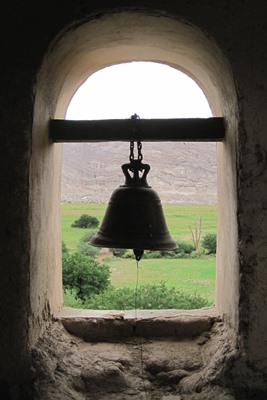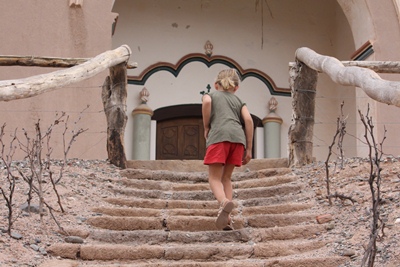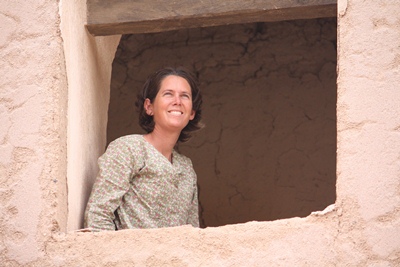 Valleys Calchaquies are located more than 2000m above sea level, and surrounded by desert mountains.

This is one of the poorest regions of the country but also one of the most beautiful.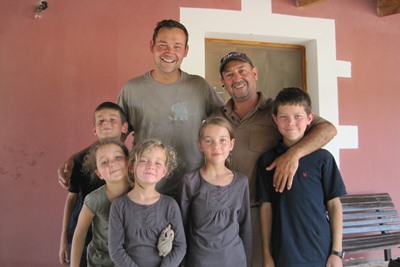 We spend the night near the village of Seclantas.

When leaving the place, we are intercepted by Pablo.

Without knowing, we camped near an archaeological site and a neighboring farmer, taking us for thieves, called the police.

After half an hour of explanations, Pablo let us go, convinced of our innocence.



We go to the valley of craftsmen.

They use the wool of llama or sheep to weave ponchos, belts or wraps.

The wool is dyed on site using various natural pigments.

A beautiful work that we do not get tired of watching !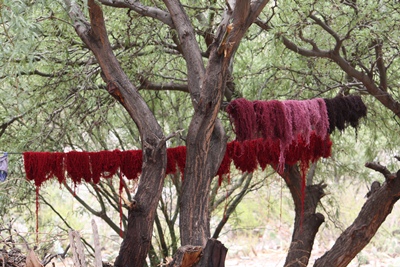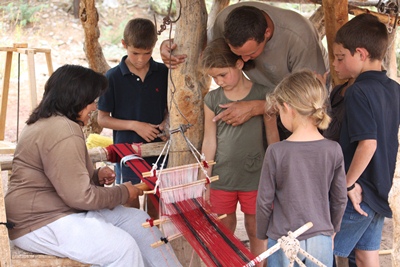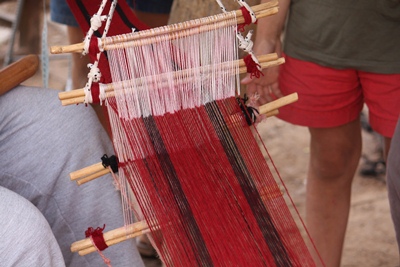 We all get equiped with ponchos.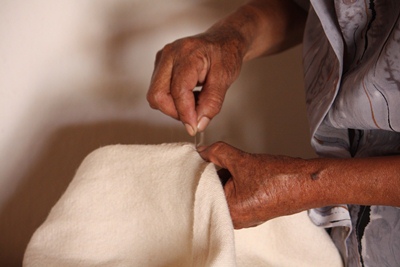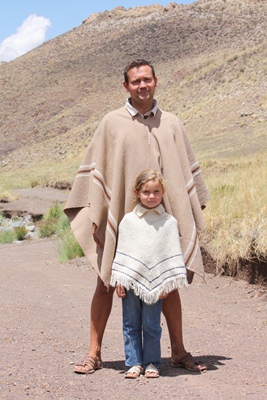 We keep on seeing many animals.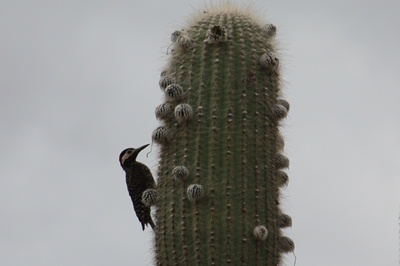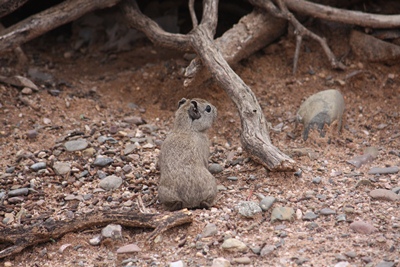 We enjoy our first fried empanadas in a small inn in Seclantas: Excellent!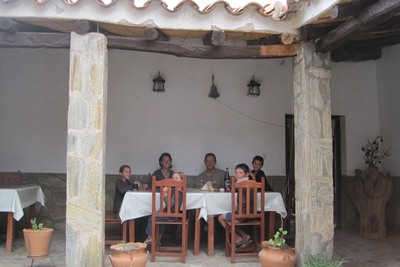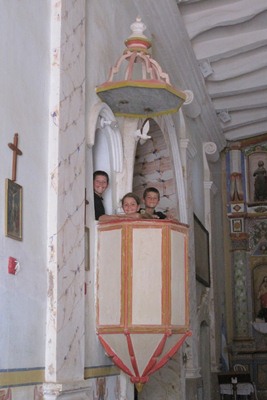 The small churches in the area, mixing baroque art and cactus wood, are beautiful.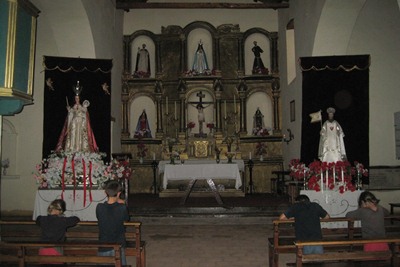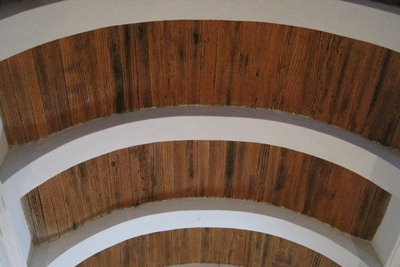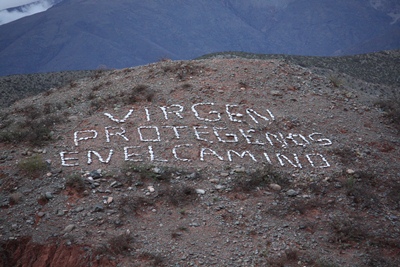 As we go north, the valley becomes more narrow.

We cross a large number of streams.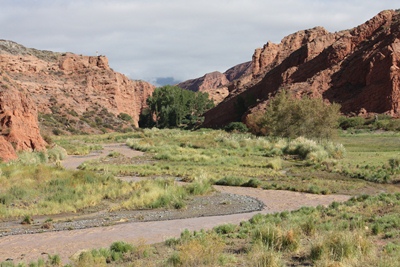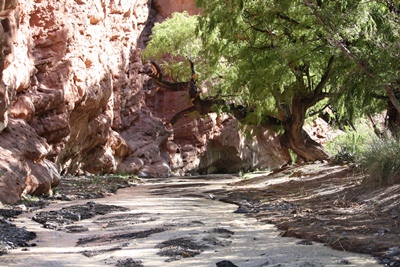 Enguerrand is very glad to have found a baby frog.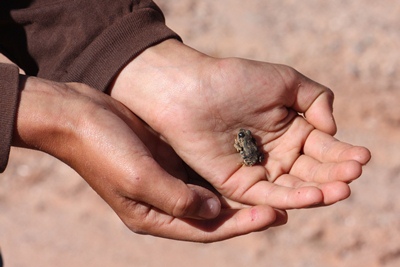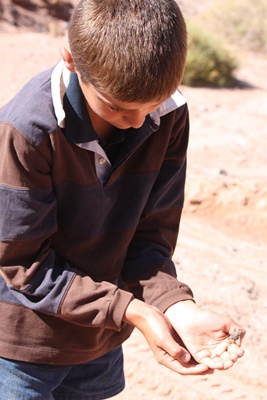 We exceed the 3000 meters above sea level and the road winds between snowy peaks.

The population is typical: women wear skirts and large straw hats.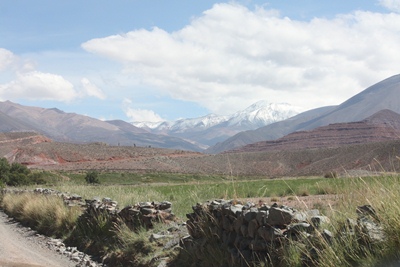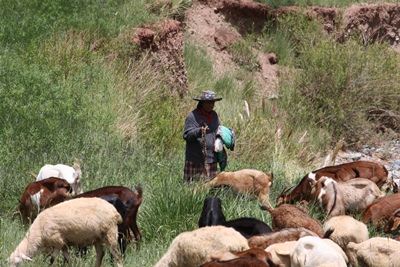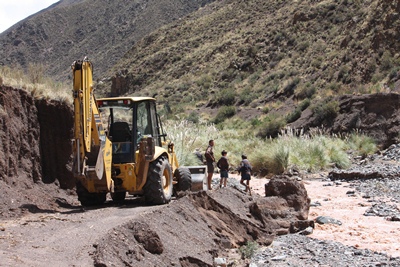 We were planning to continue the "ruta 40" until San Antonio de los Cobres, but the heavy rains of recent days forced us to change our plans.

The road has been washed away by the river and the workers inform us that repairing the road will take more than three days.

We have no choice but going backward, and go to Salta using another road.