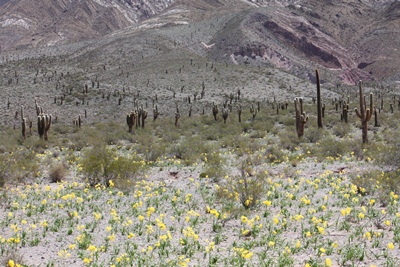 We cross a pass at 3400 meters , surrounded by a strange landscape mixing flowers and cacti.





After the pass, we find again a green valley like in Tafi.

The descent is steep, and we drive slowly, as Matthieu just realized that one of the fixation of the rear axle to the chassis is broken...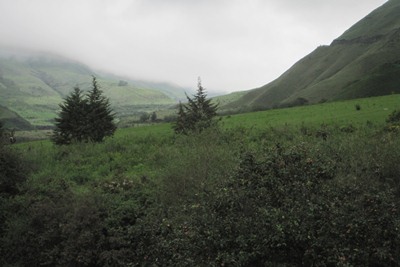 Here again the road was heavily damaged by rain, and many teams are at work.

We still manage to go through.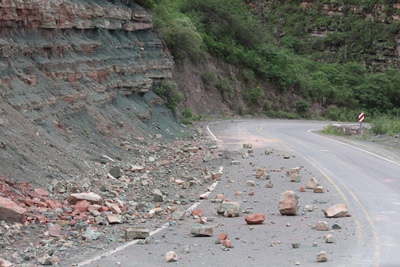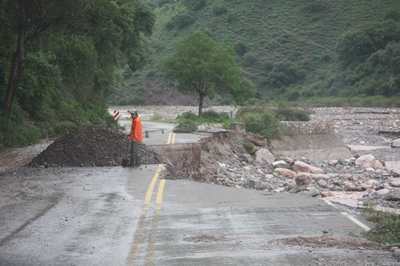 Charlotte is under stress as we have to cross a small iron bridge with a strange name.
Something like "the bad luck bridge"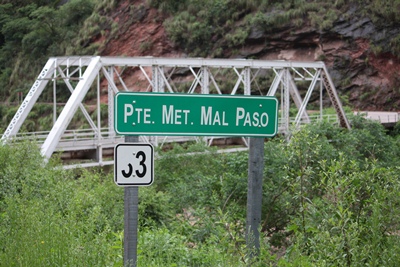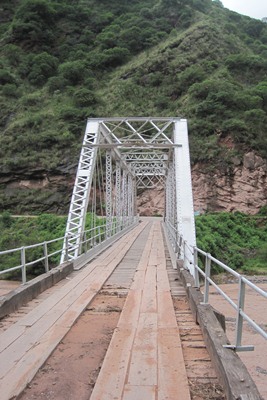 Arriving in Salta, we let wash the chassis of the car in order to have a better view of the problem.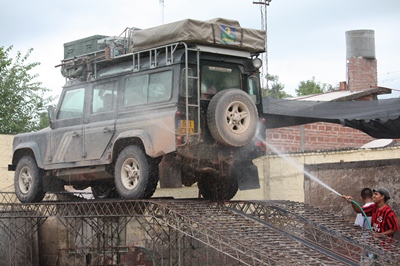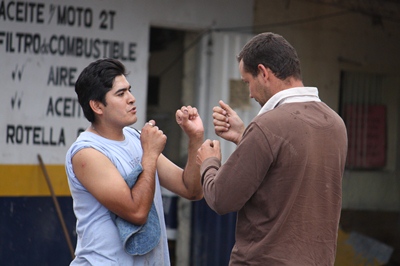 No, Matthew is not fighting with the owner of the car wash.

He is just trying to explain with his hands that he is looking for a mechanic to fix the problem !



This is a workshop that should bring us luck!

Normando is very friendly and let Matthieu use his machines.

He spends two whole days, prepares a new flange and welds it by himself.

It must be said that Normando is 75 years old and can no longer weld under a vehicle.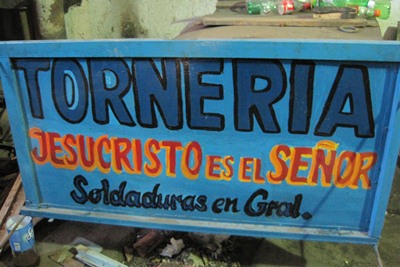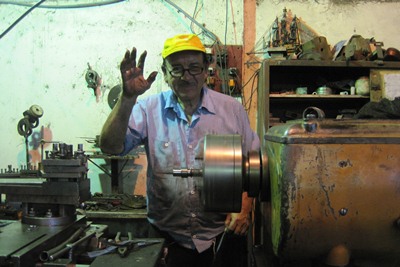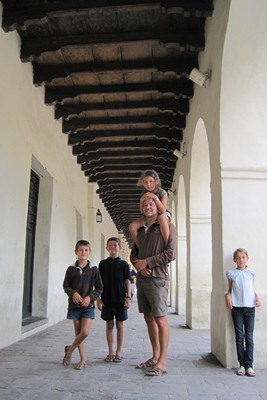 Once the repair completed, we go and explore Salta "la Linda".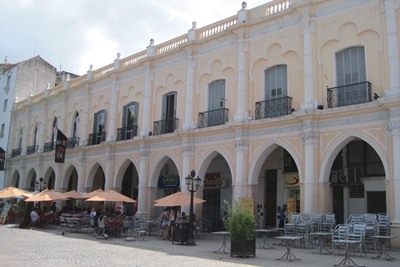 The opportunity for the children to enjoy their first cotton candy.

And they say: "Looks like we eat hair!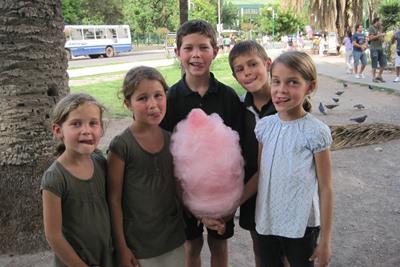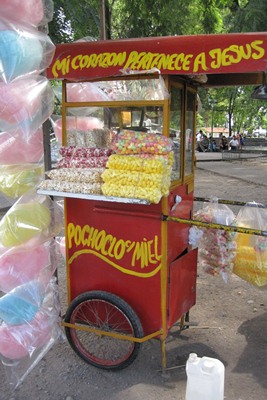 As good tourists, we fall for a photo assignment.

It must be said that the decorations are nice, it feels like Tintin and the Temple of the Sun.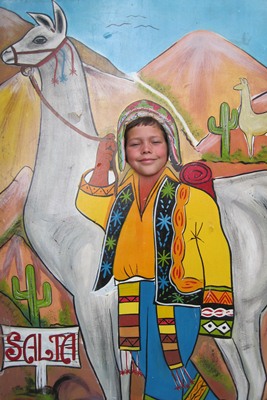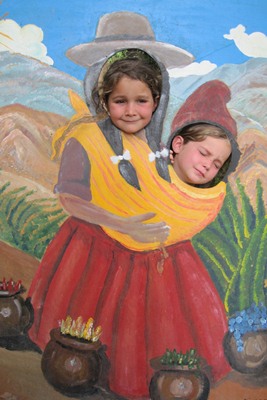 We visit the beautiful baroque church of the convent San Francisco.

Upon entering the church, we leave behind the door some fruits purchased in a market nearby.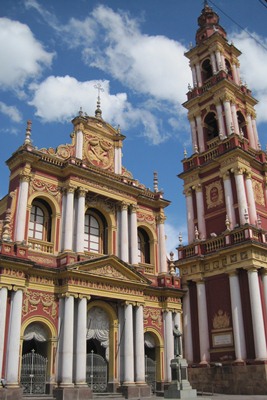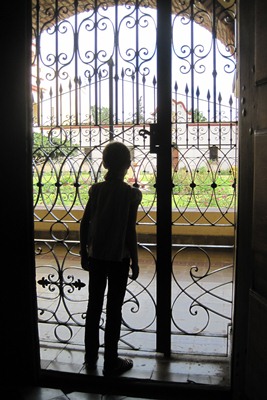 The church is really beautiful with its painted ceilings, the impressive altar and its adjacent cloister.

But when leaving, our grapes are gone!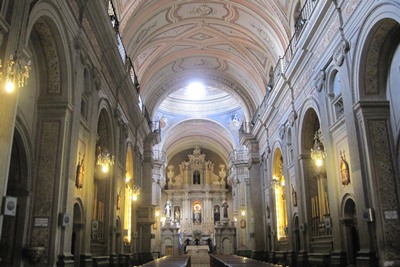 After three nights in the camping of Salta, we set our camp near a cemetery.

At least these Argentinian are rather calm and do not put music until 3 am!

We spend a great night ...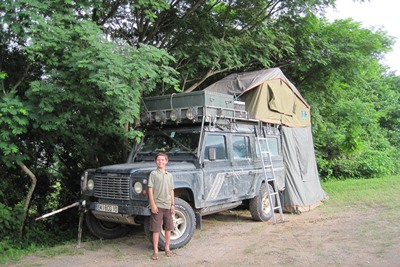 In your opinion, which is the Good, the Bad and the Ugly?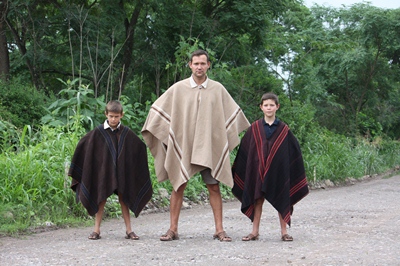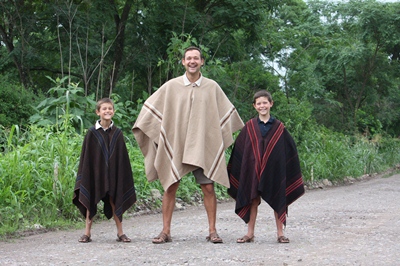 No in fact they don't look that bad !


When stopping near a tobacco field to take pictures, a lady calls us: "Do you want to visit?"

What a great idea!

After being picked by hand, tobacco leaves are dried in ovens that reach 100 ° C. The one we visited was heated with wood.

After being carefully sorted and packed, tobacco is shipped to China, the big buyer in the market.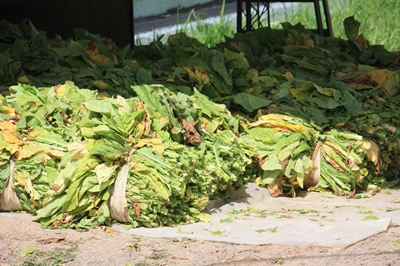 The tour is very interesting, but the smell prevailing in the ovens did not give anyone the urge to smoke.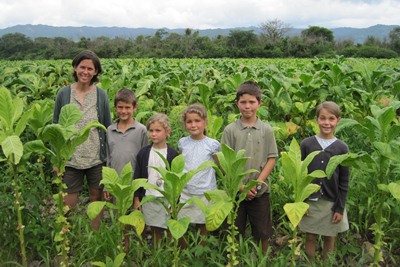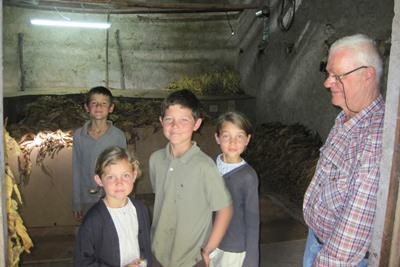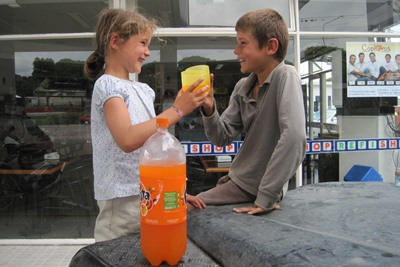 On leaving, the owner gives us a nice bottle of Fanta, family size, to the delight of the children.

Argentinians are really very nice.

Between Salta and Jujuy, we go through an impressive jungle.

But the vines are not that strong and Matthieu almost breaks his neck.