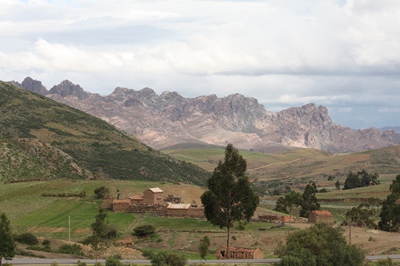 On the road to Sucre, the landscape changes completely.
And there are fields of potatoes everywhere!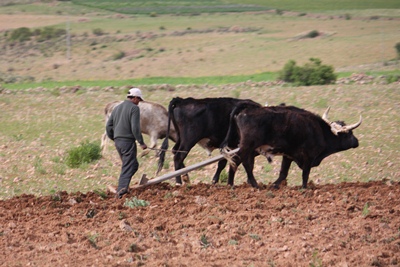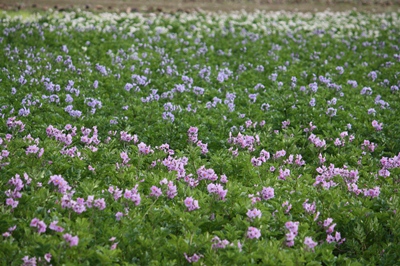 The number of varieties available in markets is impressive.

The beautiful city of Sucre enjoys a milder climate than its neighbor Potosi, and took full advantage of the rise of the silver mines.

Life is good in the White City.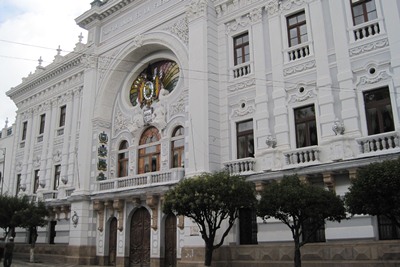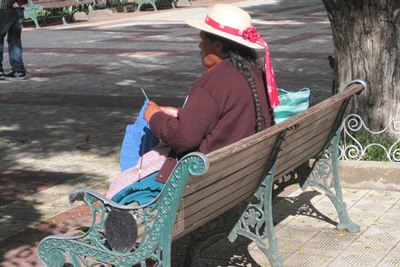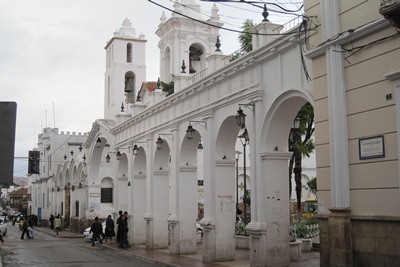 This is the week of Carnival and thousands of people parade through the streets.
As a consequence, all restaurants are closed and we end up having lunch in a small local tavern.

On the menu, roasted meat with potatoes and giant corns.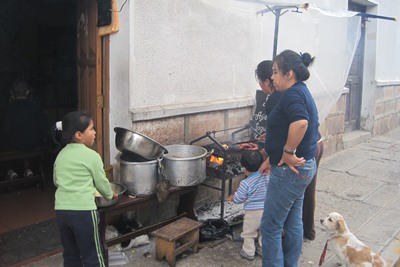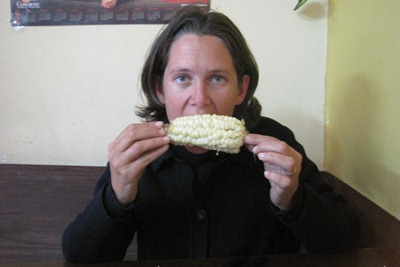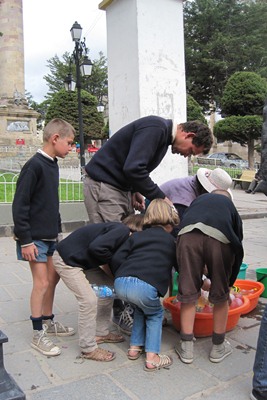 As the party goes on, we decide to be part of it, and we buy firecrackers and water balloons.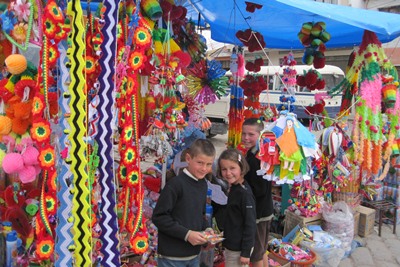 Tugdual stands at the window with the water hose connected to our tanks.

But the job is risky ...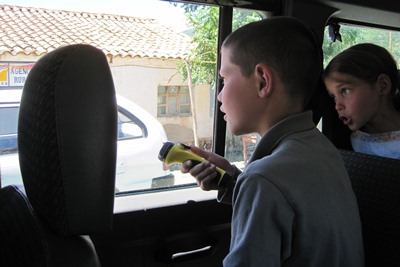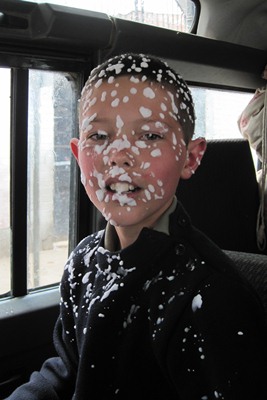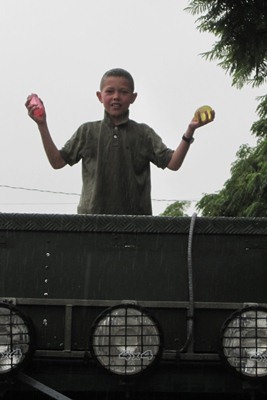 The children go one after the other on the roof and snipe at the crowd.

We stop at every corner to buy ammunition.

But we become rapidly a prime target.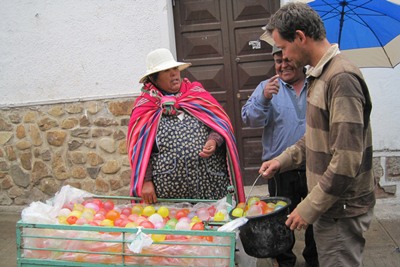 We end up soaked to the bone, after having launched more than 500 water bombs and received at least twice as much, including a dozen of them which landed inside the car.

The atmosphere was very joyful, and we had a good time!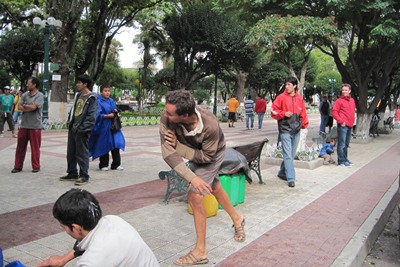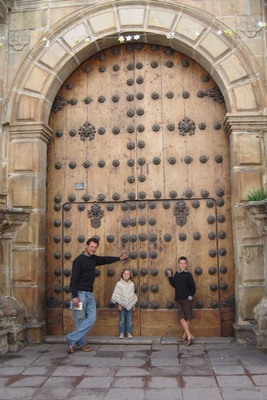 We walk through the streets of this very nice city to discover its hidden treasures.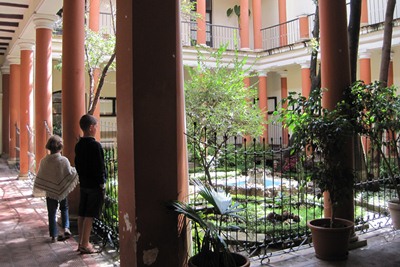 We visit the beautiful museum of fabrics.

As we look at one of the piece of art, we hear behind us "I recognize them, they are the children who were throwing water bombs from the roof of their car!"

Damn, we have been spotted!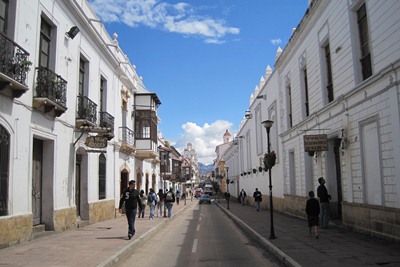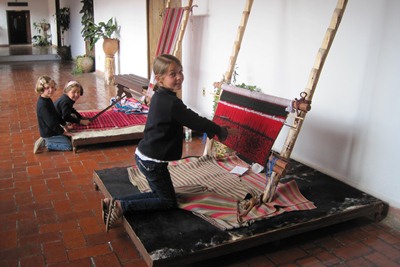 We admire the different types of weaves: the one from jalca are red and black while those of Tarabuco are more colorful.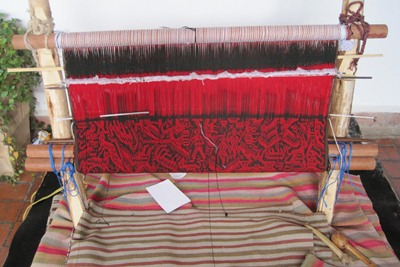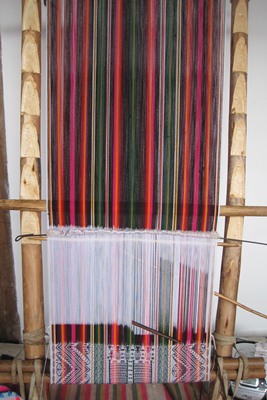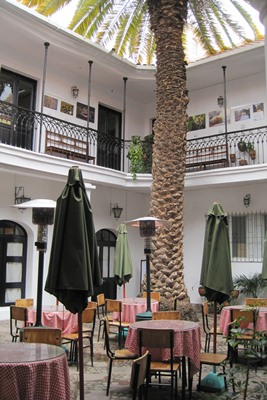 We finish the day at the restaurant of the French Council.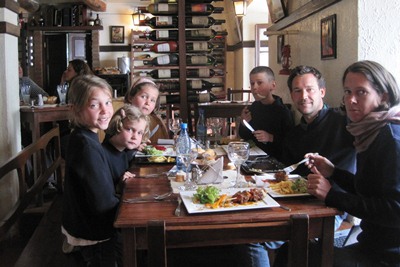 We eat well, but the next day, bad luck, the children are all sick ...