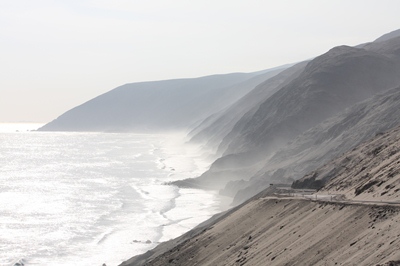 The Peruvian coast is desert, permanently covered with a light mist.
Rivers coming down from the Andes are used to irrigate vast rice fields.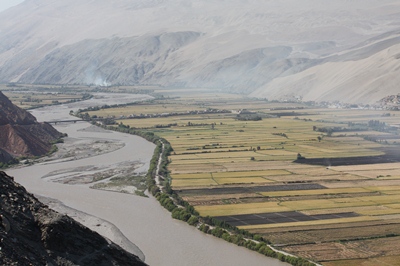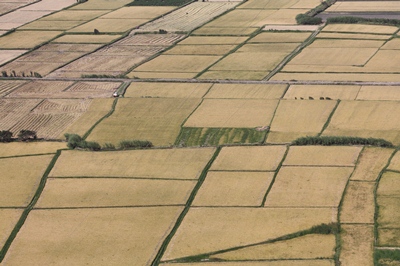 This beautiful wader takes off a few meters from us.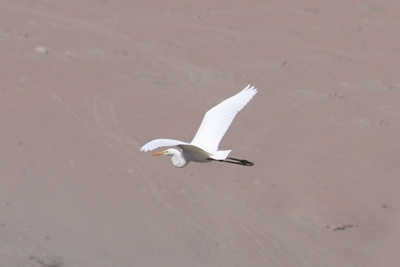 Passing near a fishing port, we decide to go and take a look.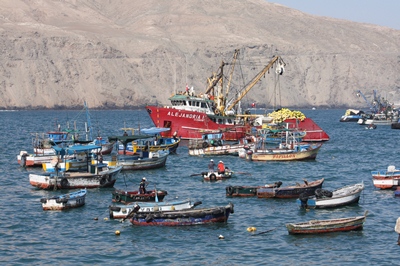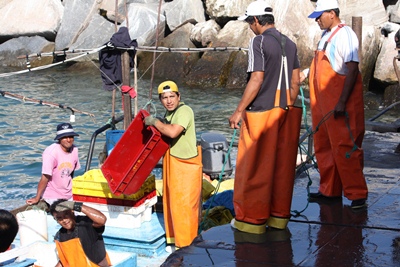 The port is specialized in octopus fishing, which are sent to Europe after being frozen.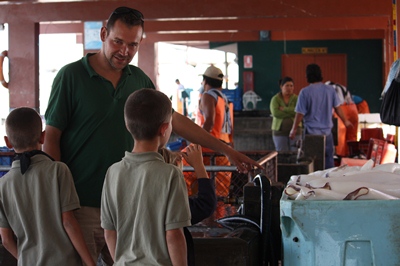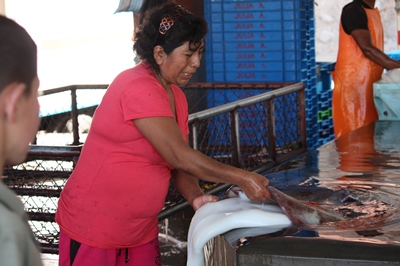 The tour is super interesting, but definitely Béatrix does not like the smell of the fish ...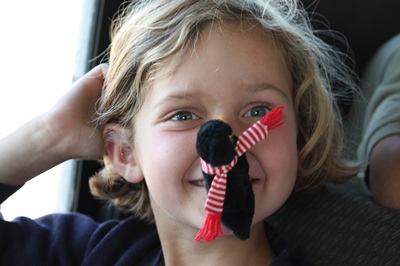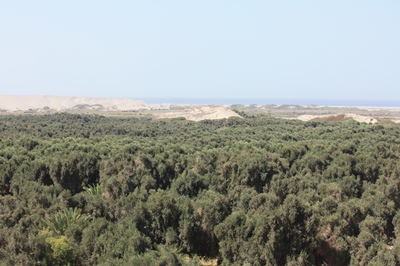 In this valley, no rice but vast fields of olive trees.

We stop at one of the many stalls along the road.

We buy oil, olives and a jar of olive tree honey.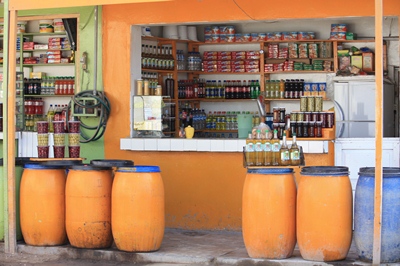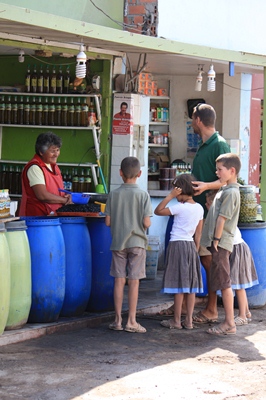 Olive trees are huge, and Matthew gives us a little remake of "Where's Waldo?".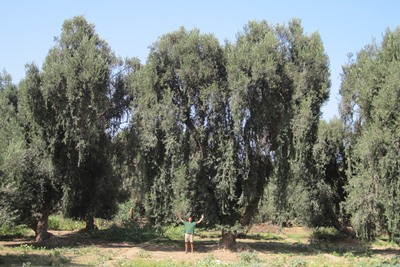 Bivouacs on the beach are beautiful, but the night is a bit difficult when our mattress is punctured!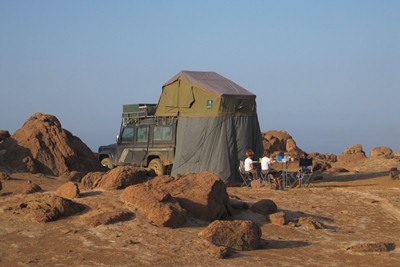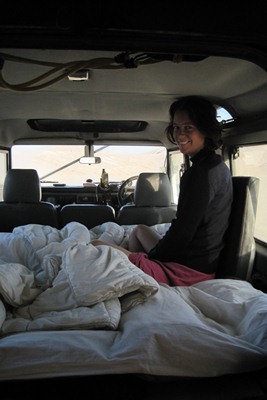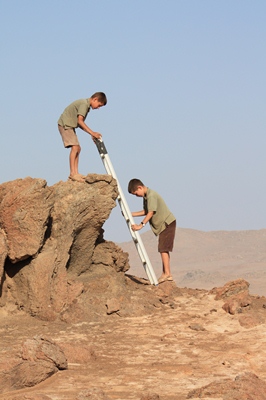 Wherever we are, children never get bored.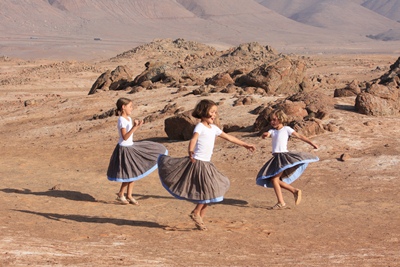 Program: climbing, dancing, looking for gold and diamonds and building cities.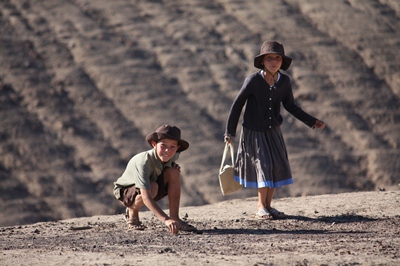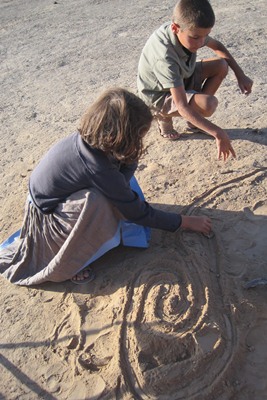 Before reaching Nazca, we visit the necropolis of Chauchilla, dating from pre-Inca.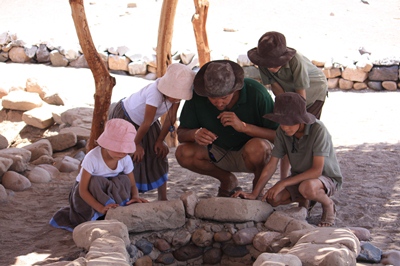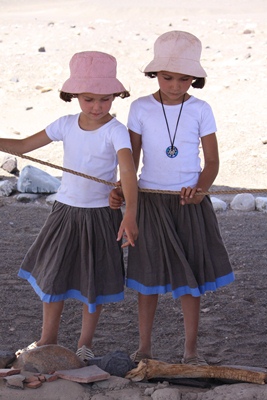 Tissue and hair are beautifully preserved thanks to the desert climate of the region: it is really impressive!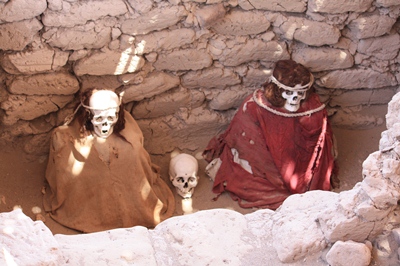 As we always though, Hippies and other Rastafarians are completely has-beens.

It was fashionable 700 years ago ...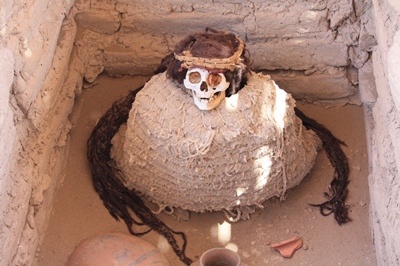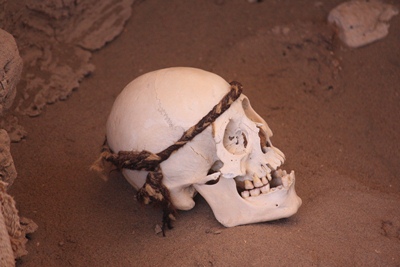 In Nazca, the atmosphere is relaxed!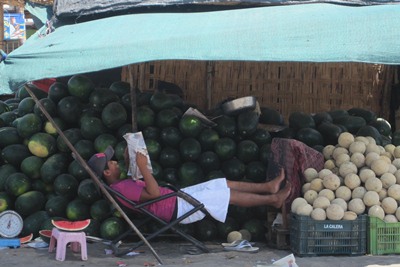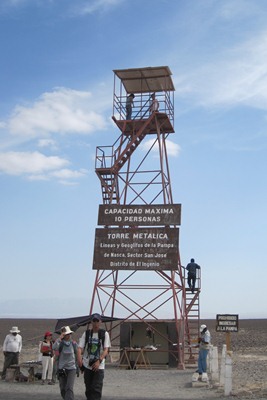 We go to the airport hoping to fly over the famous Nazca lines, but in one year prices have tripled.

We are told that two thirds of the aircraft were decommissioned following the implementation of new safety rules.

We finally go to a tower to see some figures.

But the show is really disappointing.

Beside us, an English tourist says to his friend: "Do you realize, it's so great to be here!".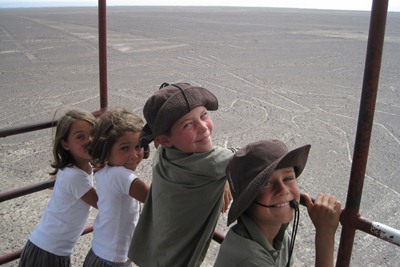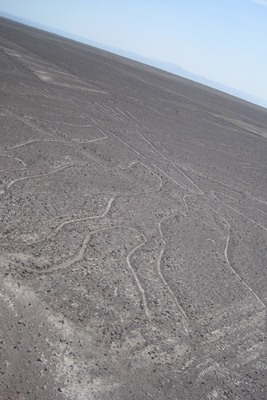 We don't find it great at all, and we decide to leave as soon as possible. We even hesitate for a second to leave this country where tourists are taken for cows.