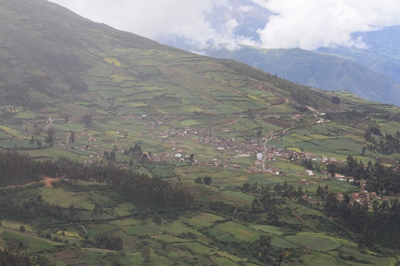 On the road to Cuzco, the landscape changes completely.

It must be said that we cross passes more than 4,000 m above sea level.






The message is clear, right?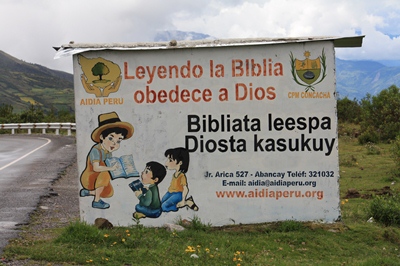 We buy on the roadside fruits for next to nothing, but it is not easy to eat an orange.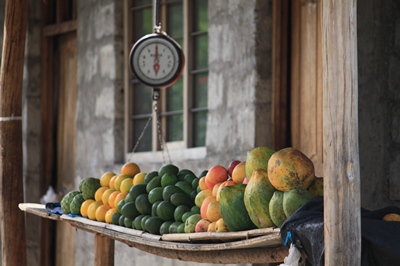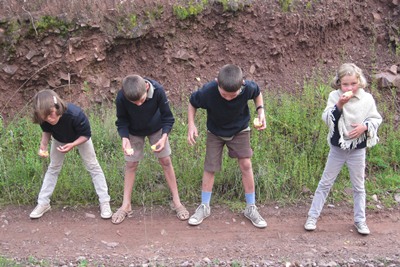 The city of Cuzco is beautiful and we like so much the beautiful tile roofs.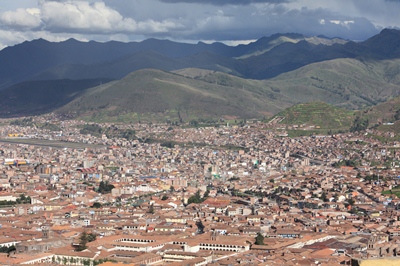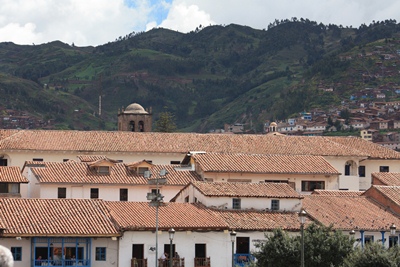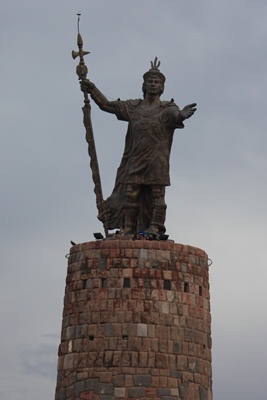 Cuzco was the capital of the Inca empire until its capture by the Spaniards in 1534.





The parade of Cusco is absolutely beautiful, surrounded by arcades and Baroque churches.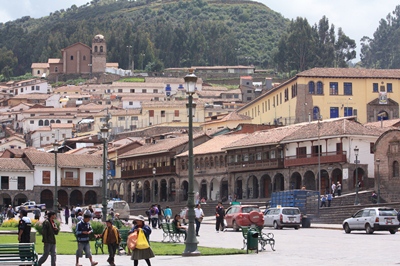 The pediment of the chapel of the Holy Family is beautiful.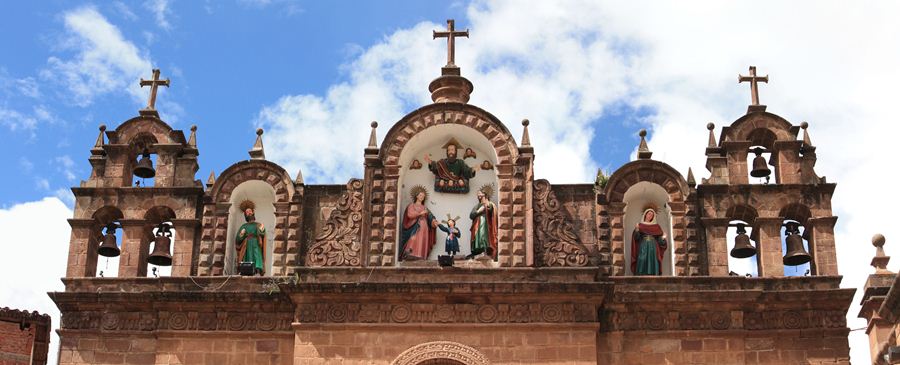 The arches are topped with carved wooden balconies.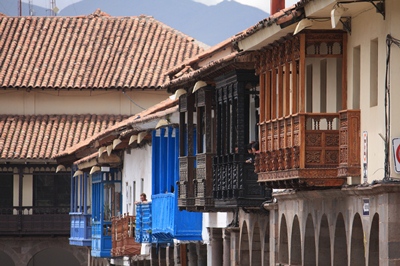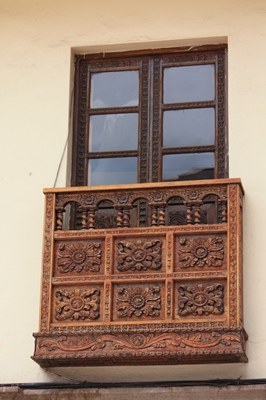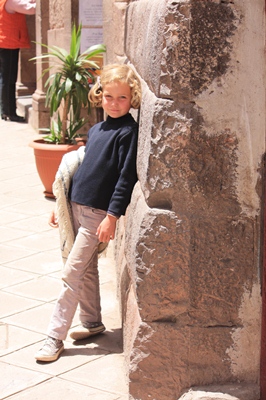 Most buildings are built on the foundations of ancient Inca temples.

We admire the precision of the adjustment of the stones.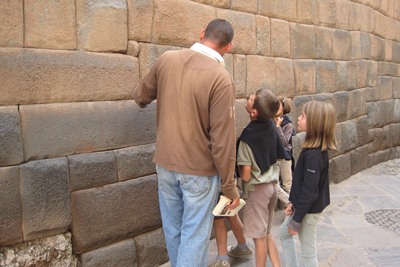 A toffee for the first who find the stone with twelve faces!

Bravo, it is right there!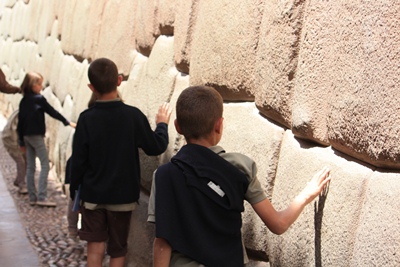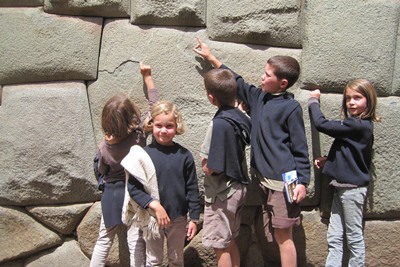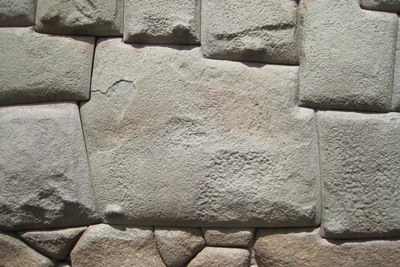 We take lunch at "the Good Shepherd," a Bakery - Tearoom mounted by a nun to give work to young girls in distress.

Great success and nice example of Charity.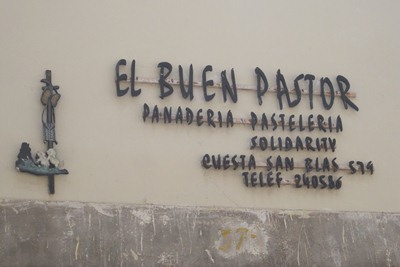 Some women still wear traditional dress.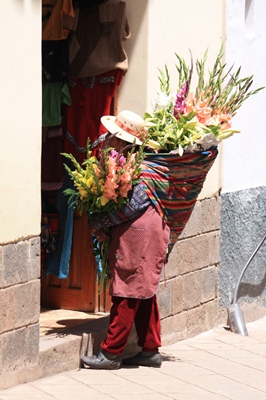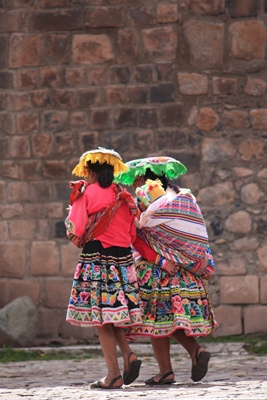 The interiors of churches are very much decorated.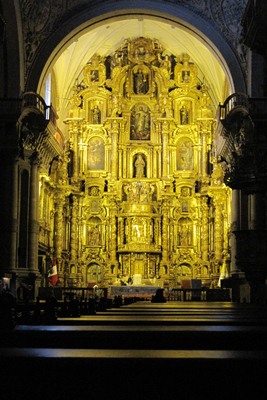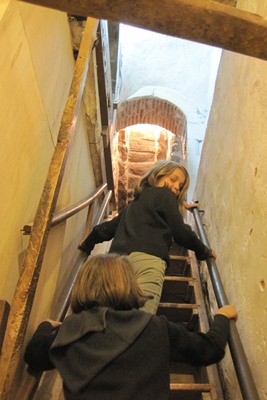 We climb in the tower of the Jesuit church and enjoy a superb view over the parade.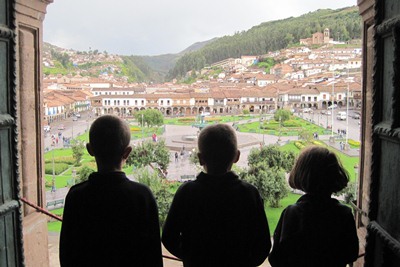 Charlotte buys beautiful barrettes for girls.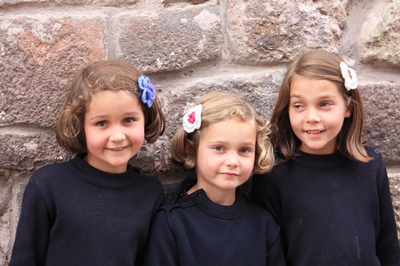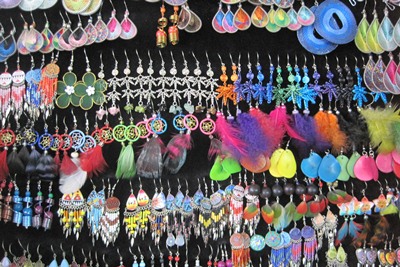 In front of an array of earrings, Tugdual says: "Oh, baits for fishing."

Laughing!
You can find everything in Cuzco: first jar of Nutella for Agathe since the beginning of our trip, and good plums for Béatrix.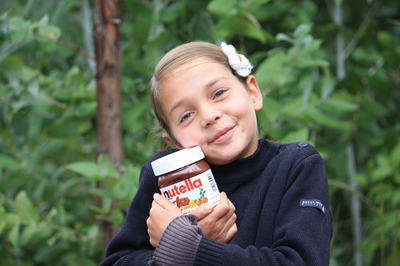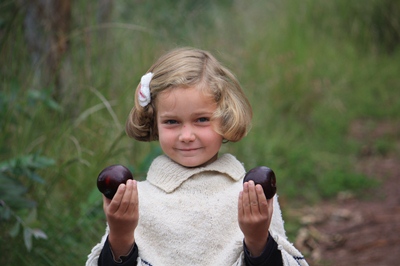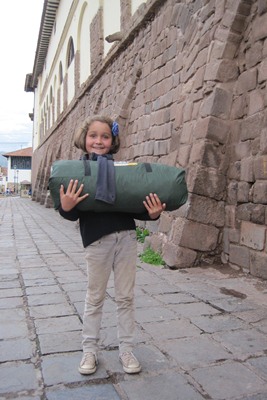 In anticipation of a trek, we buy a second hand tent.

It's a tent for four persons, but after a test, it should take seven...