Cartagena de Indias.

May 2011.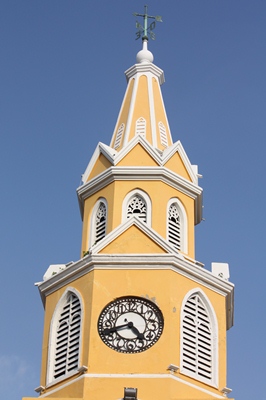 The city of Cartagena, declared World Heritage of Humanity, is a marvel.







We are at the edge of the Caribbean Sea, and the population is really colorful.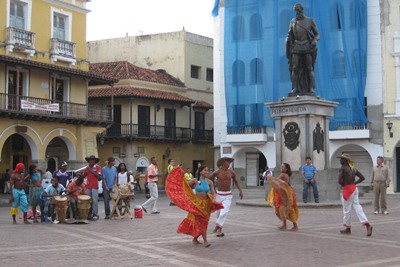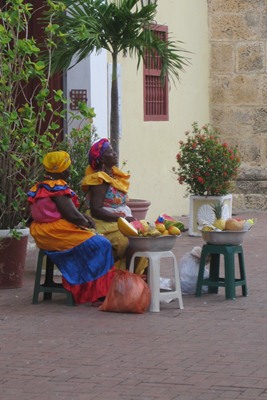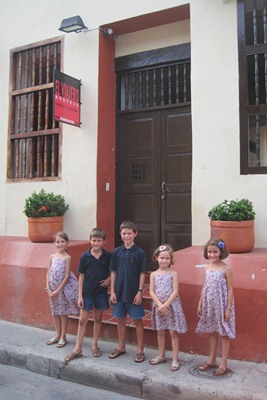 We settle in a really nice hostel.

We occupy a dormitory with air conditioning, which is not a luxury.

A small kitchen allows us to take our meals without overspending.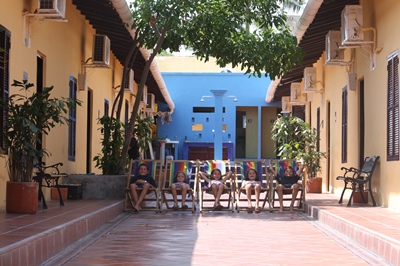 The Leathermann knife, offered by the family before departure, is really usefull.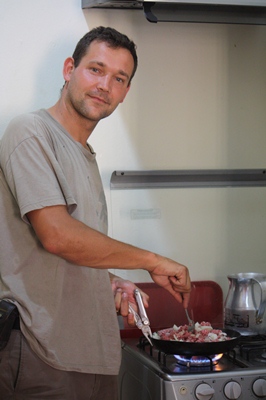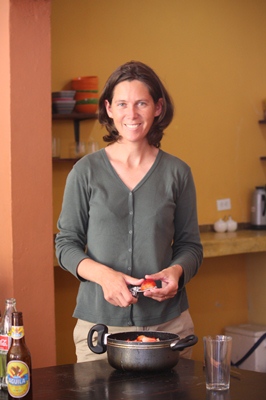 After class, the girls draw.

Our Agathe is really talented and her little sisters follow in her footsteps.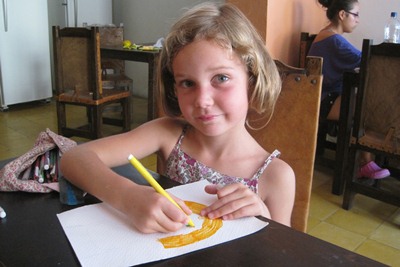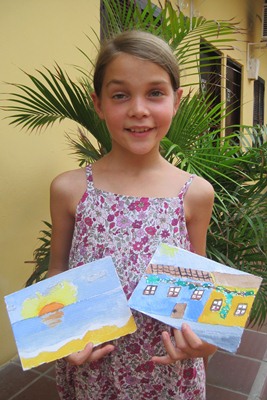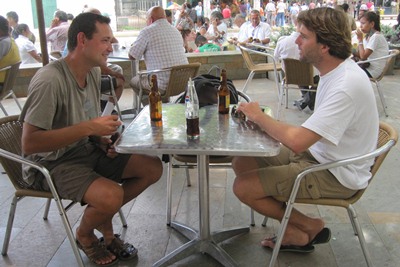 When seeking for dollars to pay for our transfer, we meet Gwenn by chance.

He just sold his sailing boat after two years of transporting tourists between Cartagena and Panama.

What a bargain: a 5-day cruise for the price of a plane ticket.

He puts us in contact with another captain, and the same day, our cruise is organized!
Lluis organises for us the shipment of our car by container to Panama.

Everything goes perfectly, but the car is completely emptied during the anti narcotics control: they have even gone so far as drilling the exhaust!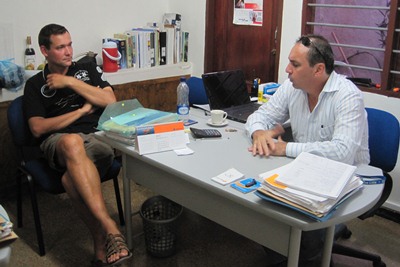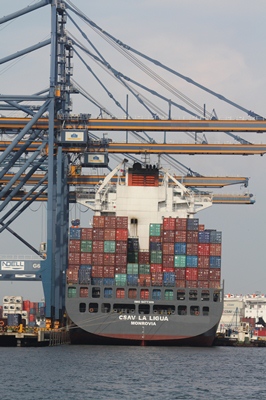 This pizza maker probably never had so many admirers!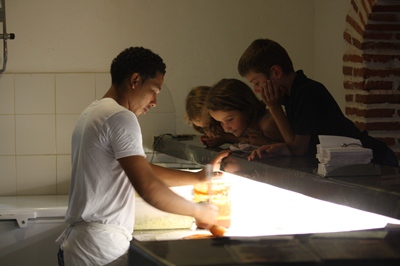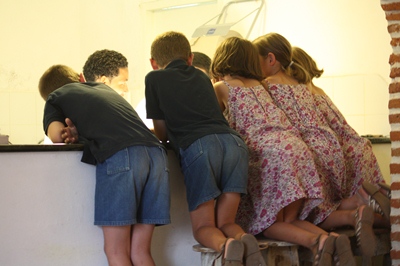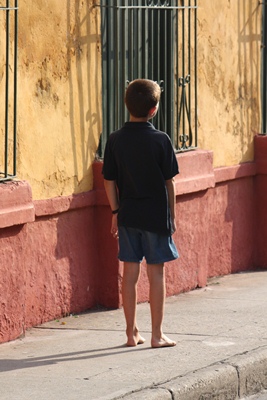 But why is Tugdual barefoot in the street?

He waits until the cobbler repairs his shoes.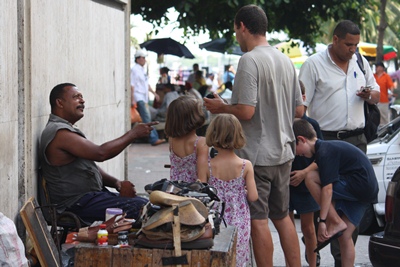 Well ! They are no longer real "tropéziennes", but they will last until we reach the US!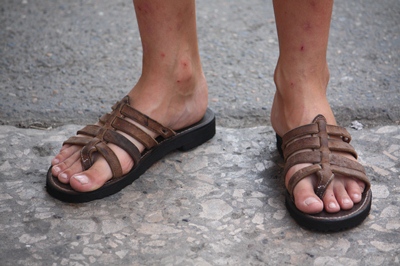 There are plenty of fruit and vegetable sellers in the streets, a pleasure with this hot temperature !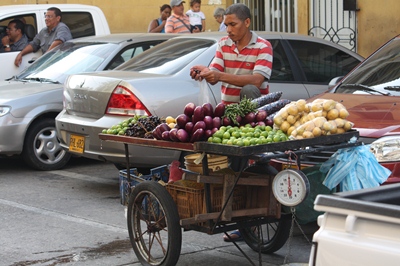 We visit the beautiful fortress which protected the city.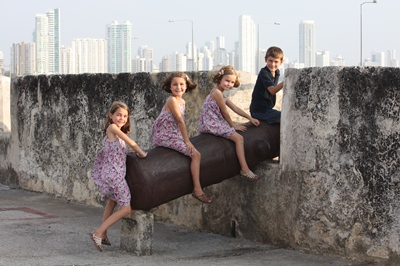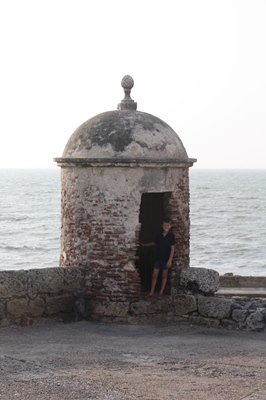 The old city is really beautiful, probably the best we've seen together with Cuzco.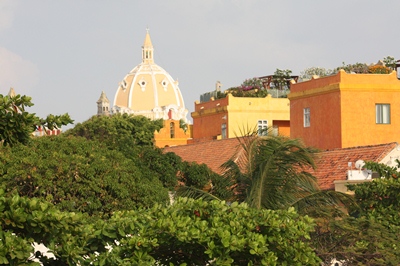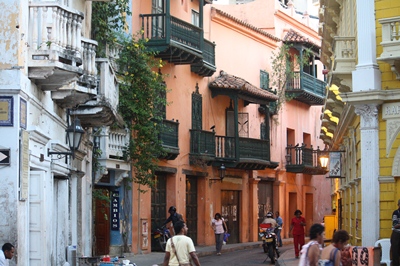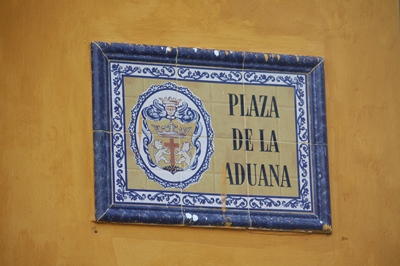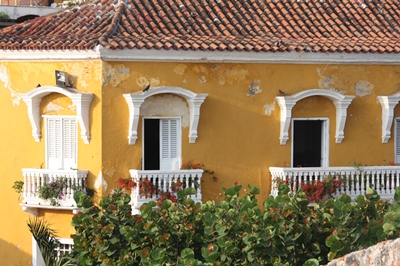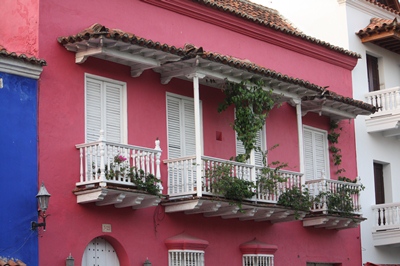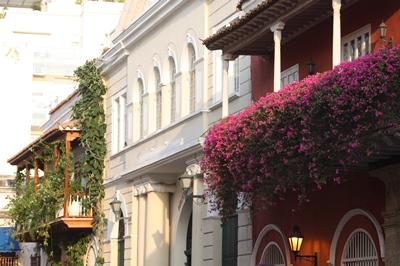 On departure day, we need two taxis to get to the yacht club.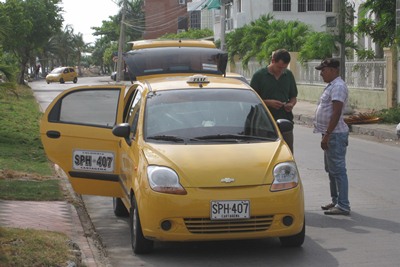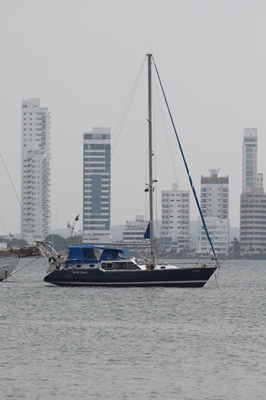 We board the Chao-Chao, a yacht of 13 meters, where we are greeted by Tadeusz and Muriel.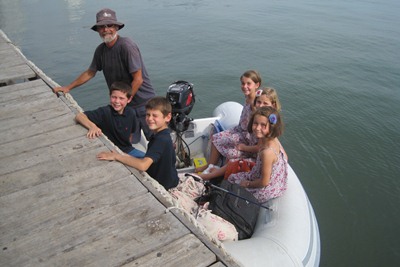 First, the anti seasickness tablets that we were supposed to take one hour before departure.

Mathieu, considering himself as a good sailor, decides not to take them.

He will change his mind just outside the port!

And finally no one will be seasick.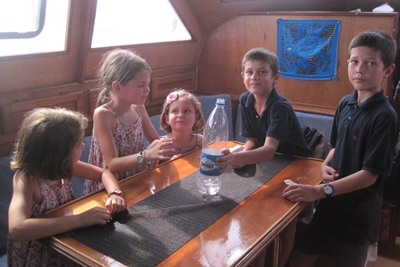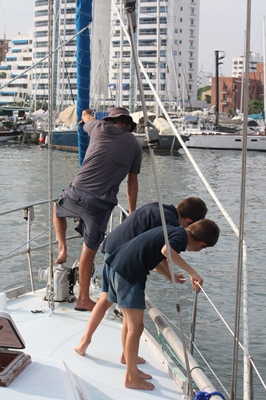 We bring back the anchor and off we go for new adventures!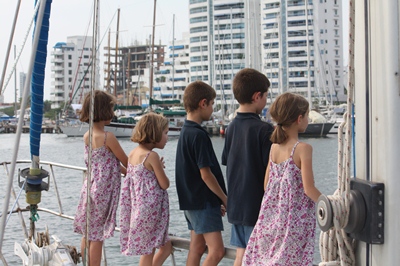 May our Lady, whose statue stands in the middle of the harbor, protect us.