We drop anchor in the small village of Puerto Lindo.
We take a room in the hotel restaurant of Hans, praised by all boaters who park their port annex in front of the terrace.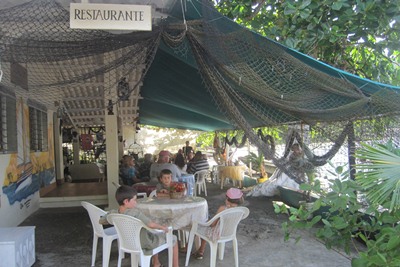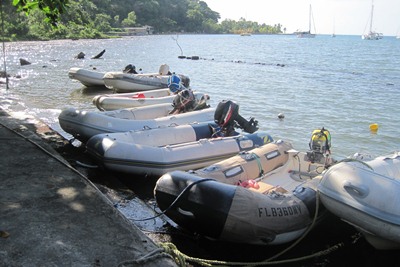 Hans's wife is in the cuisne and prepares excellent dishes.

But the must, it is the fresh pineapple juice ...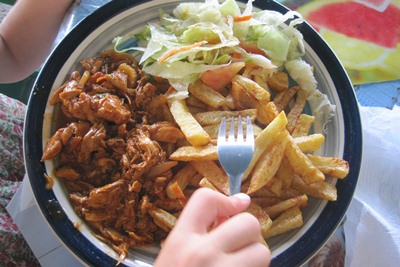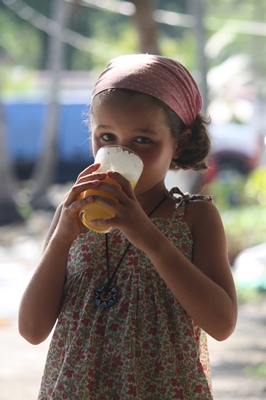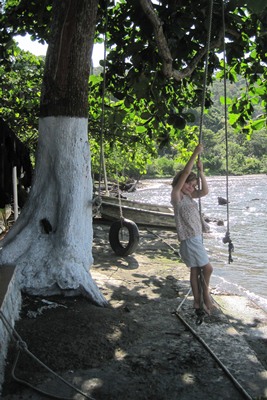 Children spend hours swinging above the water.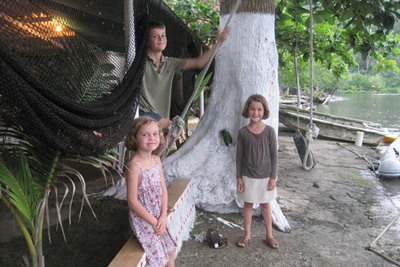 Hans takes out his old canoe, and the children are delighted to organize an expedition.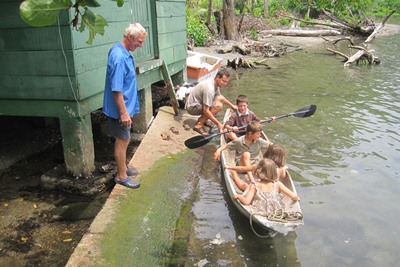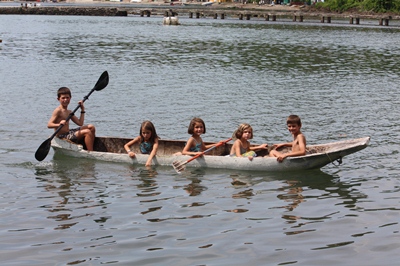 We meet two very nice Americans guys, travelling south with old motorcycles.

They give us the address of an overlander hotel at Panama City.

Their way of loading the bikes aboard the boat seems rather risky !


We have a walk, surrounded by lush greenery, to take lunch in a restaurant run by a French guy.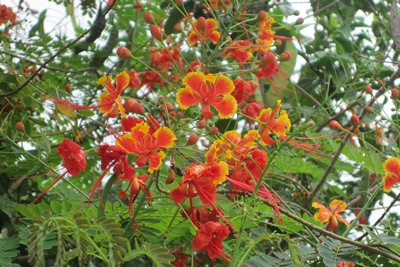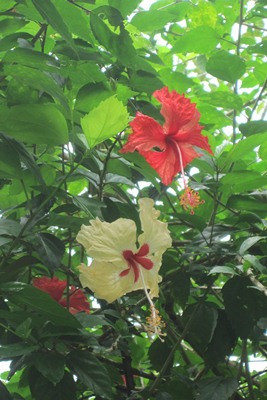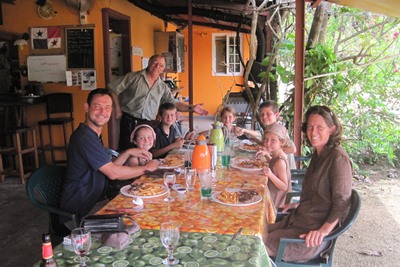 Jean Paul, who settled there about ten years ago, prepares excellent steaks with French fries.
We meet there Muriel and Tadeusz, and they kindly propose to give us a lift to our hotel.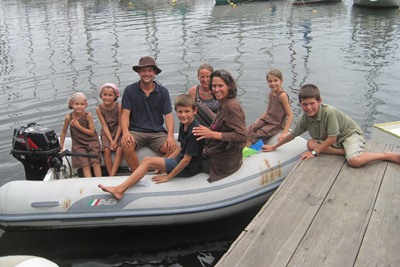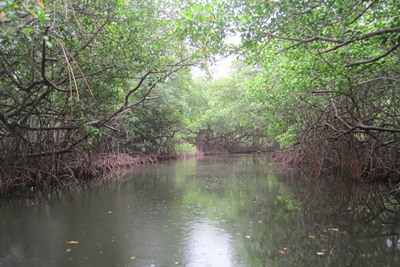 We go through the mangrove: what fascinating!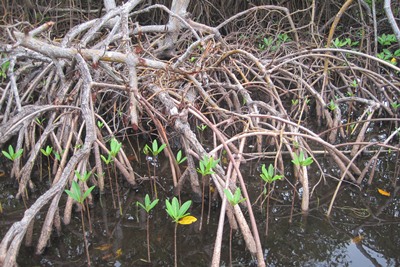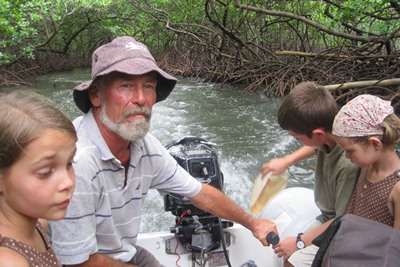 We take the bus to Portobelo, located about fifteen miles away. We need an internet connection to see if our car has arrived.

We meet Jean, a French guy (again!) that takes us to Michel house, another French (again!).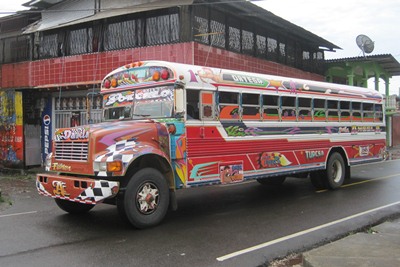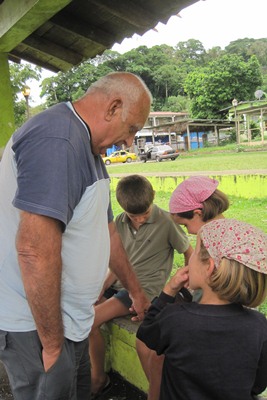 Michel has been living in Portobelo for fifteen years.

He is passionate about Panama and its history.

He gives us plenty of useful information.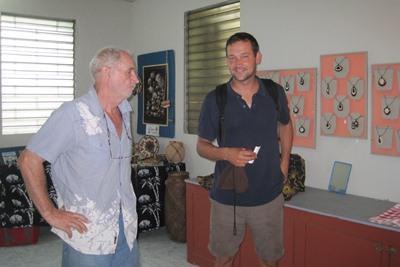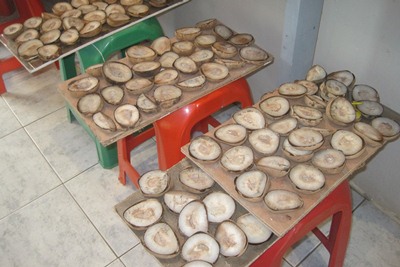 In his spare time, he makes jewelry using natural ivory.

This material is coming from a kind of walnut, which after drying gives a product similar to ivory.

Thank you Michel for your time and your advices.
We visit the fort of Portobelo in the rain.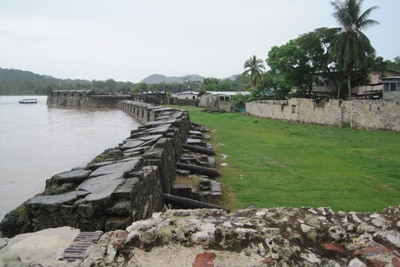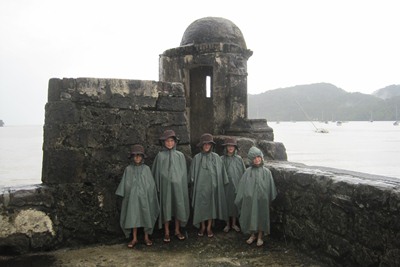 From this small port, now somewhat neglected, all the gold and silver from the New World was sent to Spain.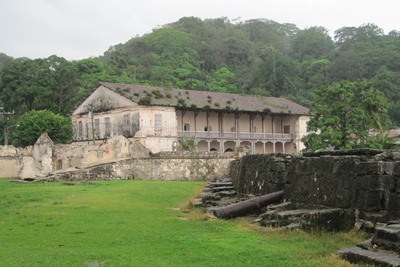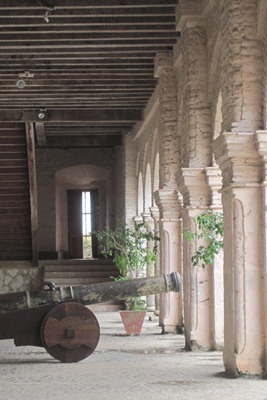 This large and beautiful customs house was used for storage of goods.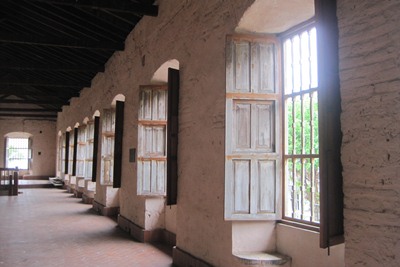 We take advantage of a phone booth to give news to our families.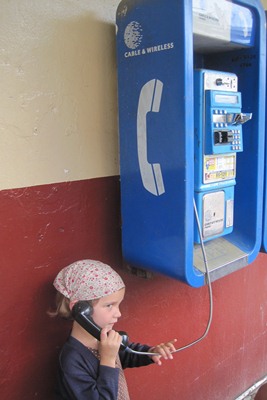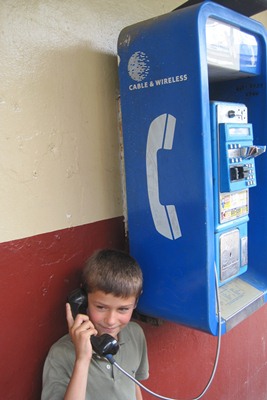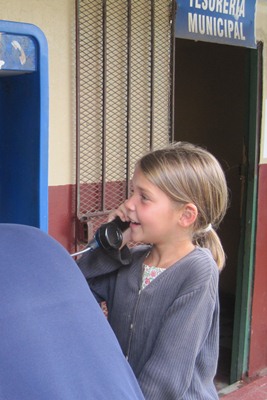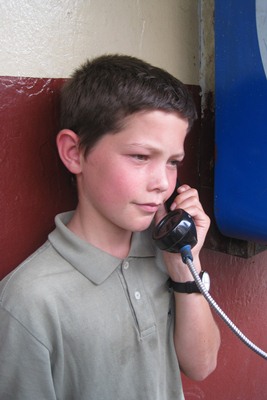 We celebrate the ten years of our Agathe with 10 jars of Nutella.

Happy Birthday Love.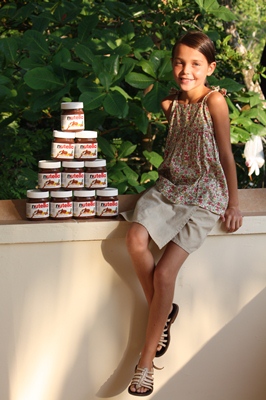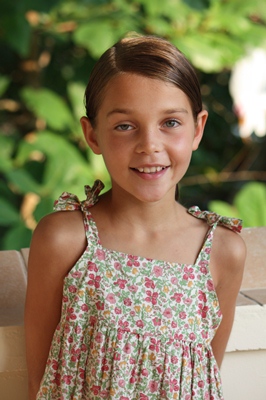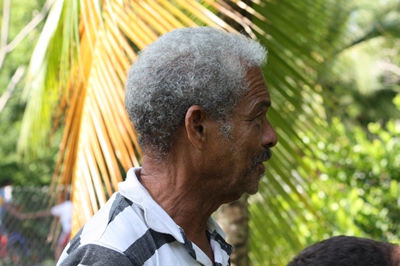 We meet by chance, Paul, a former French soldier from Martinique, who spends his retirement in the vicinity.

He invites us home, and we discover a strange kind of apple.

We leave with an armful of mangoes, avocados and coconuts.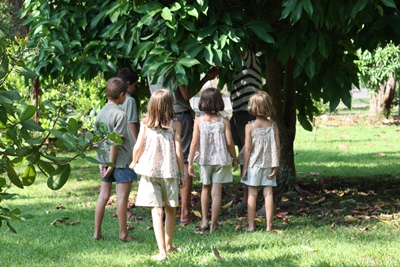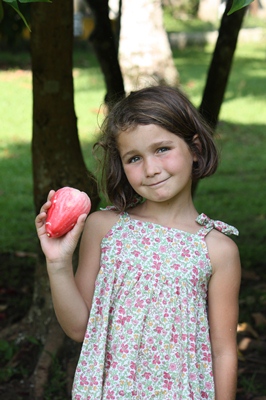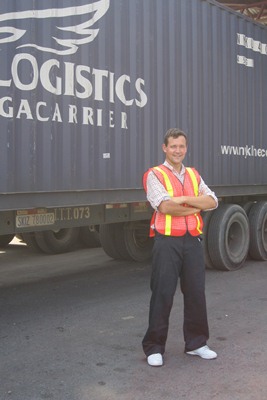 After a week, the car finally arrived.

But Matthieu, going to the port wearing sandals and shorts is denied entry.

He as no choice but to buy these horrible trousers, a pair of cheap sport shoes and a safety vest.

After a marathon day, he finally manages to take the car out of the port.

We are glad to have again our good old Defender!