In Panama, the umbrellas are quite useful: it is either raining or very hot!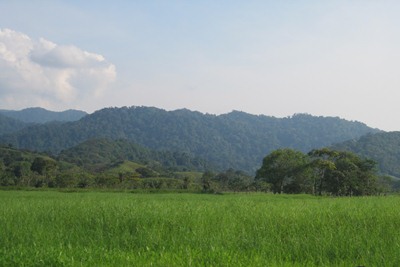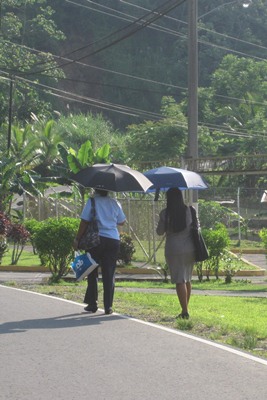 We bivouac next to Fort San Lorenzo, north of Colon.

The place is really beautiful.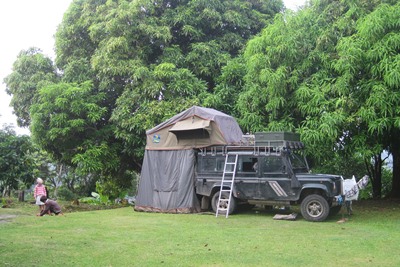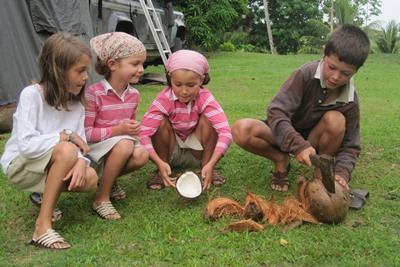 We enjoy the coconuts freshly picked.

A real treat.

Funny bird nests are hanging from the trees.

They are woven like baskets.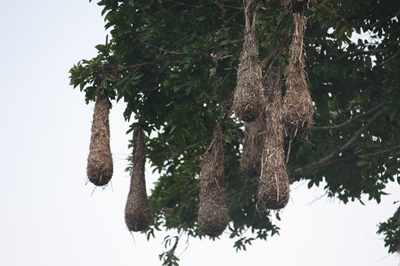 The fort was heavily damaged during its capture by the English pirate Morgan.

But there are still nice remains.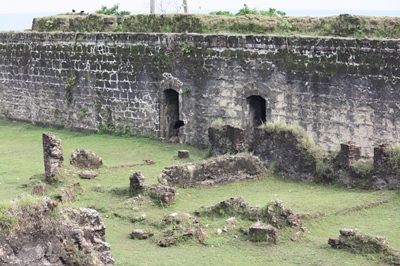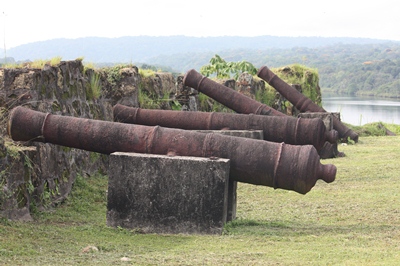 The boys explore the system that provided access to the Fort from the sea.

Brrr...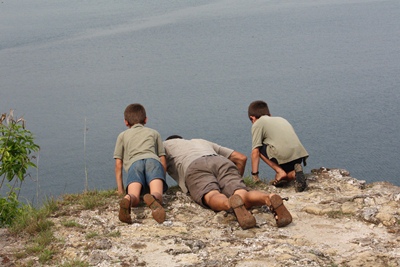 The area is really wild and we see great toucans.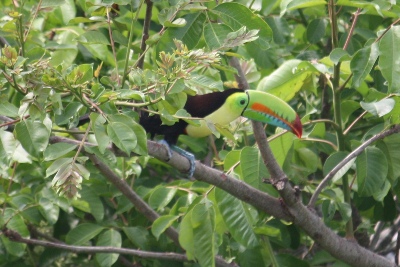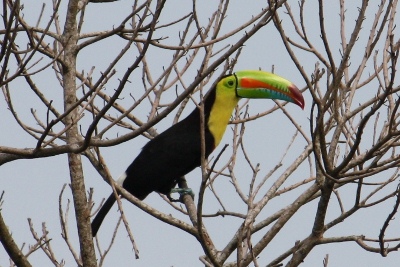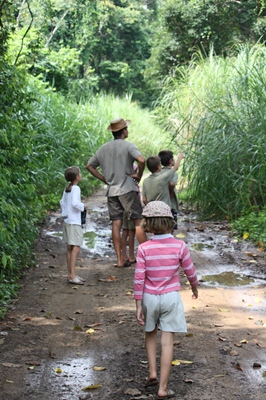 All night we heard the howler monkeys whose cries look remarkably like the roar of a lion.

We start looking for them in the jungle.

Hey here's one: we are all excited!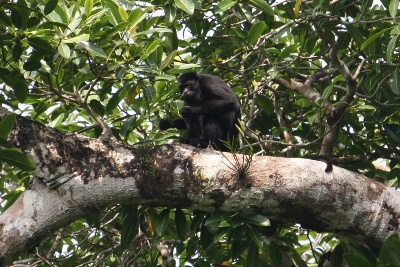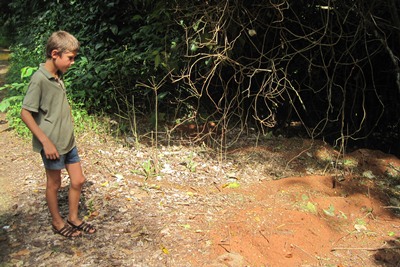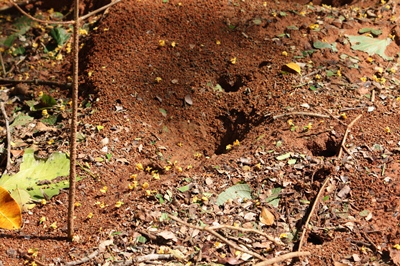 We must also be careful where we walk because the land crabs abound in the area.

The Panamanian catch them for food.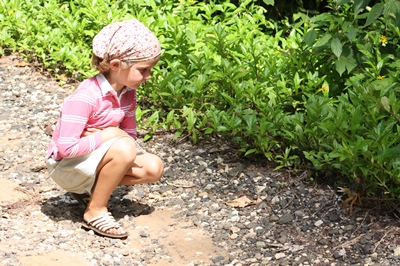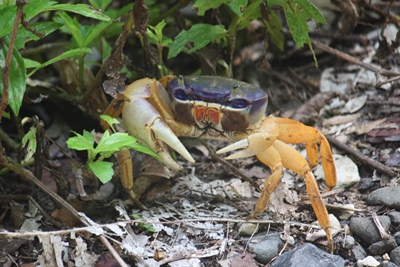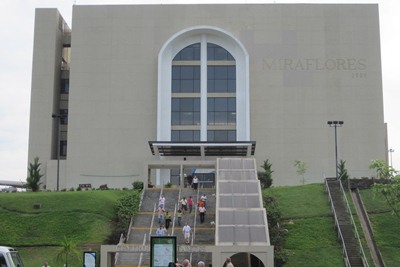 We visit the Panama Canal Museum at Miraflores.



The canal, 80 km long, rises 24 meters above sea level.

The boats have access through huge locks.

In the museum, children learn how a lock works, and how to drive a boat.

But they still lack a bit of practice!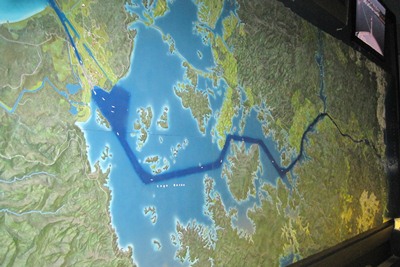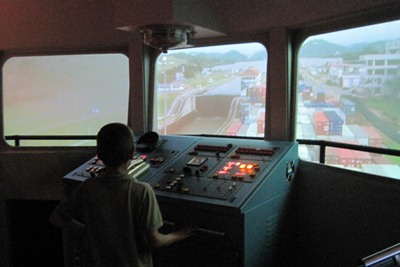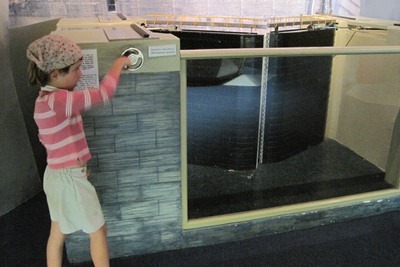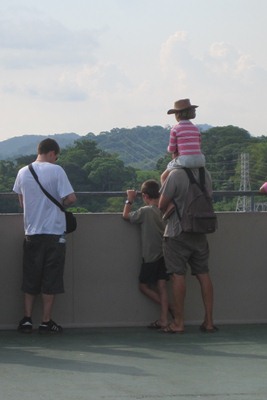 We climb onto the platform to see two huge boats go through the locks.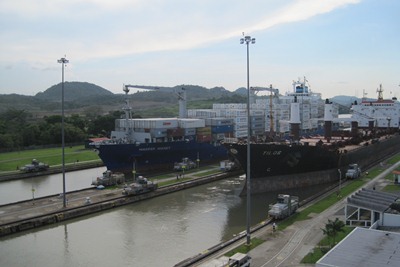 They almost touch the sides, and are guided by stange locomotives.

It's really impressive to see these huge boats going down 24 feet in a few minutes.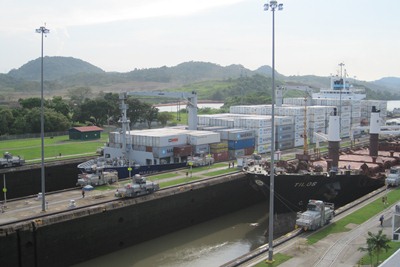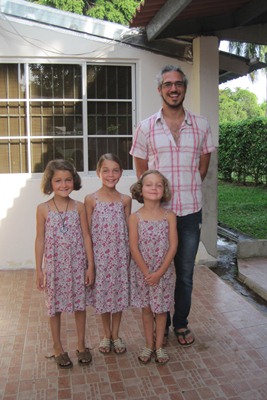 As we have some shopping to do in Panama City, we spend two nights in Shaun house.

This friendly Québécois has opened a guest house for Overlanders.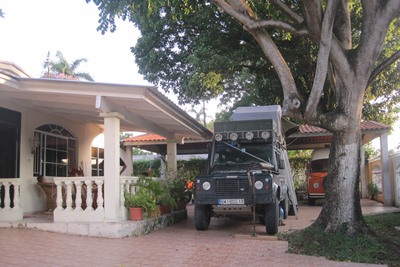 Children love to lounge in rocking chairs.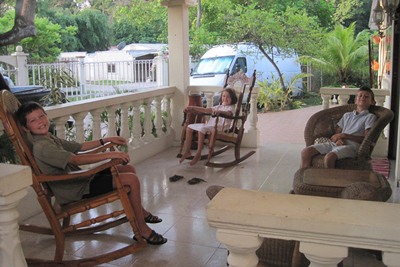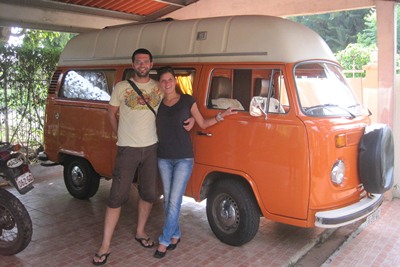 We meet Francisco and Isabelle, a Swiss couple travelling across North America aboard their VW combi, 1964!

We never saw such a clean vehicle ...




And we meet the family Riss, who are also ending their one year trip in North America with their three daughters.

They will all be back in Europe within two weeks.

Good luck you all.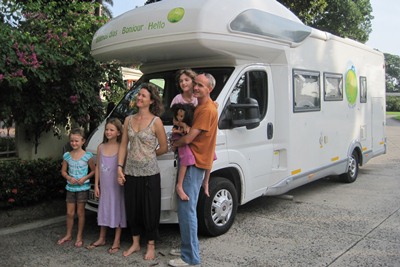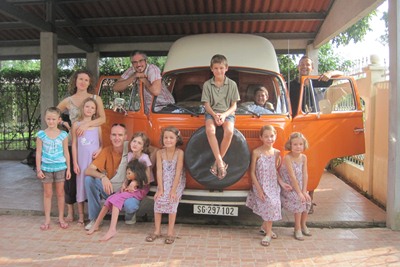 Souvenir photo before going.

Thank you Shaun.

www.panamapassage.com