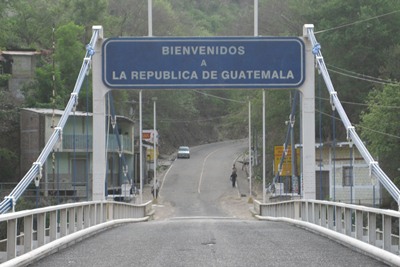 After a quick and tiring journey in El Salvador, we are happy to arrive in Guatemala.

Luckily this time everything goes well.


We run on the first shop of chips near the border post, and also buy some vegetables.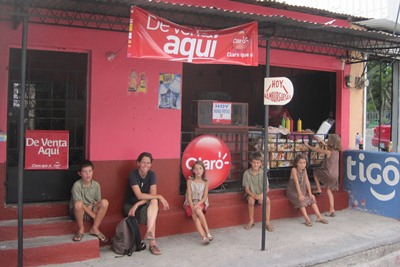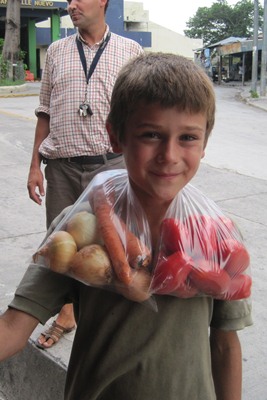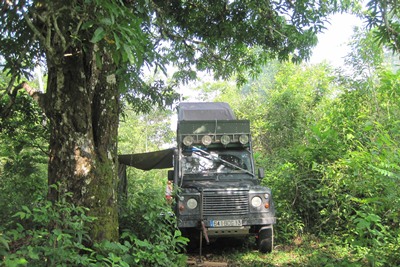 For our first bivouac in Guatemala, we go deep into a forest and we set up under a big mango tree.

But the wind rises and the car is bombarded with mangoes all night long !
In Guatemala City, we stop at the Land Rover garage.

A balljoint needs to be replaced, and we're lucky, they have the part in stock.

The staff of the garage is intrigued by these unusual clients ...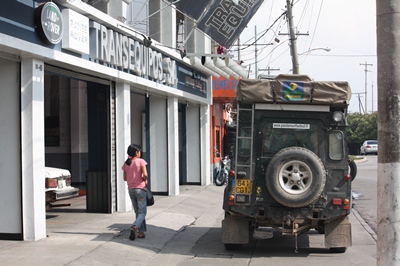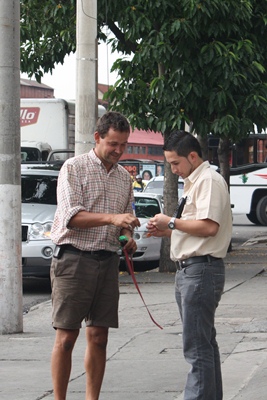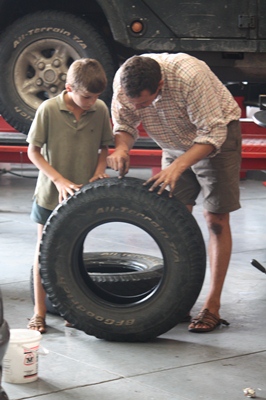 We must also change the two rear tires, which after 30 000 kilometers, are dead.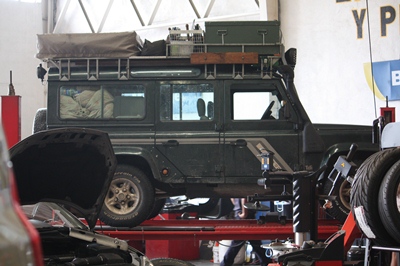 The boss of the garage, who wants to treat for children, inaugurates his popcorn machine.

The children are delighted.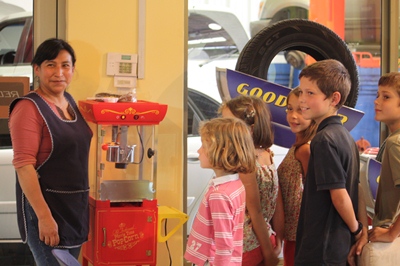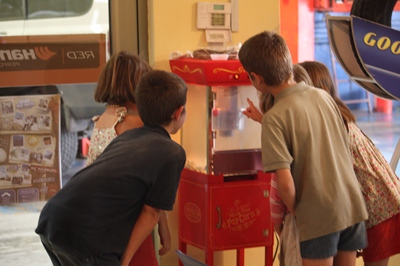 The Guatemalan countryside is gorgeous, with small fields cultivated by hand.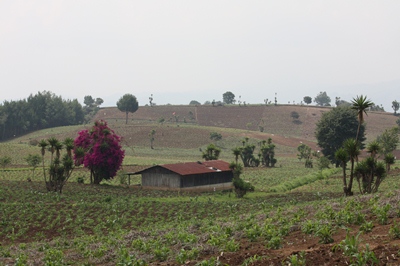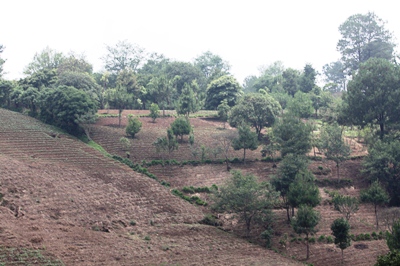 But we can feel everywhere the effect of demographics pressure on the environment: in Guatemala, 40% of the population is less than 15 !

Forests are destroyed to make room for subsistence farming.

And as they do not bother building terraces, the land is washed away in a few years.





We meet by chance Peter and Yuna, that we already met in Argentina and in Chile.

For sure, the world is not that big!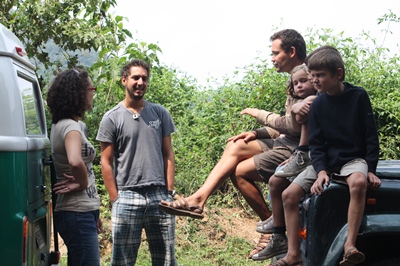 We spend one night at a campsite on Lake Atitlan, one of the most beautiful lake in the region.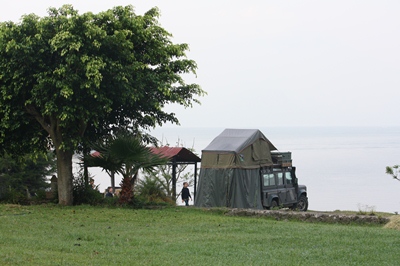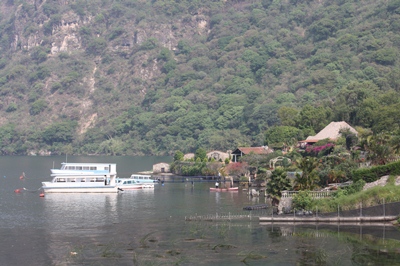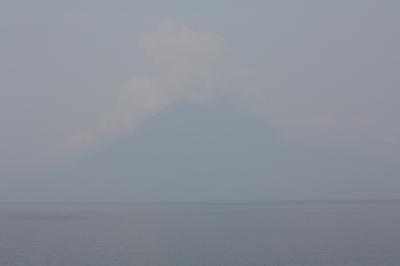 But from the majestic volcanoes that surround the lake, that's all we can see !

Spring being the rainy season in Central America !


As lately we spend a lot of time in the car, the kids are happy when it stops.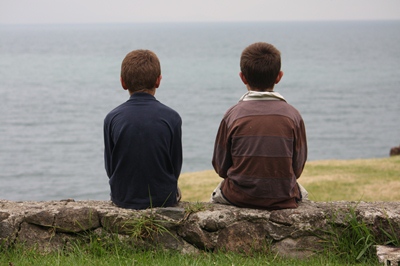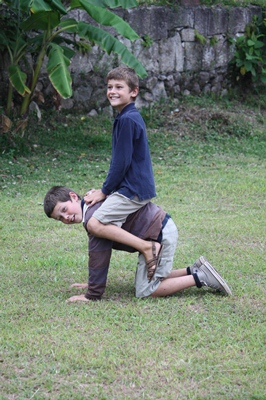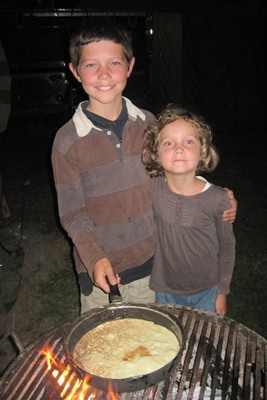 Tugdual had in mind to make us crepes.

But on a wood fire, we thought it would be impossible, but he has shown us that no!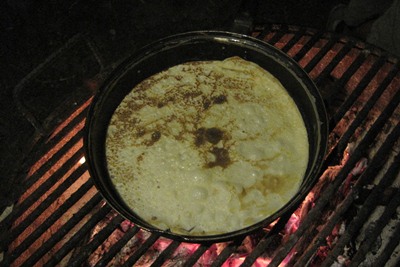 And as we are bored eating sweet bread, we organize a baker shop.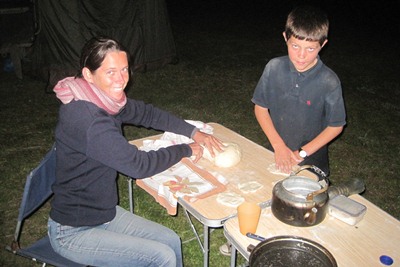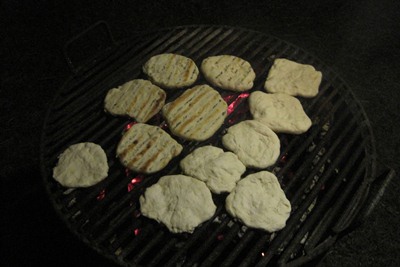 And here we are, two kilos of bread cooked on a wood fire: a real treat !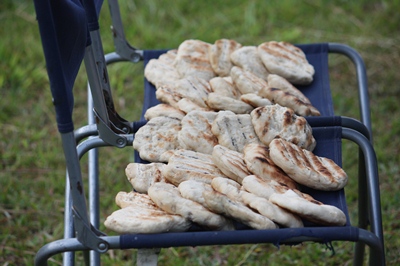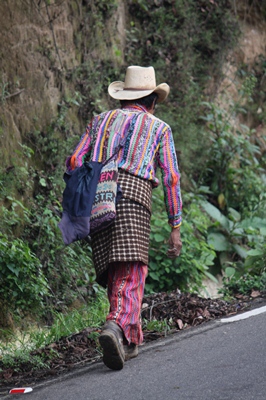 The Indians still wear very traditional and colorful costumes.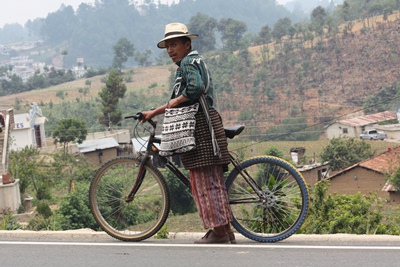 We see on the roadside several women who weave these beautiful fabrics on rudimentary looms.

What a huge job!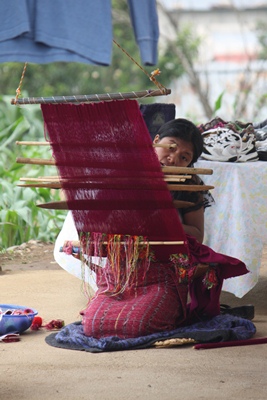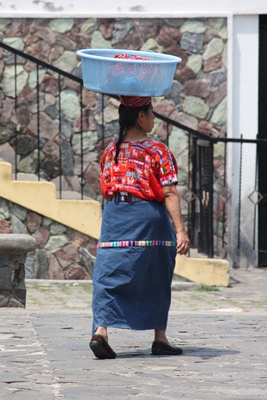 And women's clothes have nothing to envy to men: their tops are fully embroidered.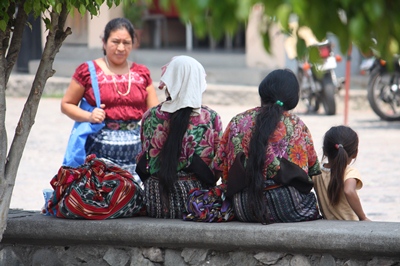 On arriving in a village, there is an unusual activity.

It is almost impossible to pass.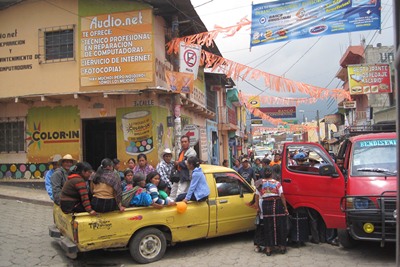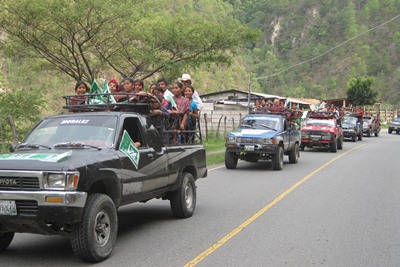 It is in fact the day of national elections, and we see huge parades of supporters.

But all this does not seem very spontaneous ...