Upon entering Mexico, the car is fumigated with a garden hose!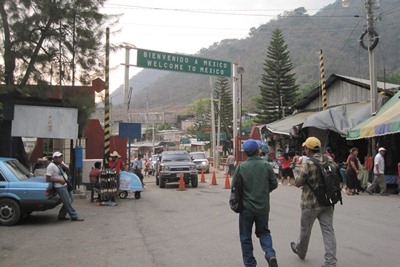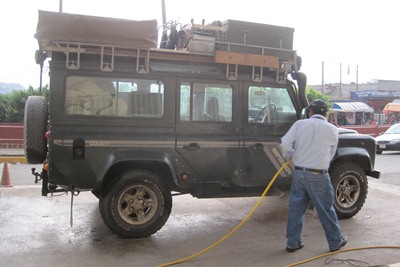 As we take the shortest route, we have to cross the Chiapas.

This poor region in the south is the birthplace of the Zapatista movement and its famous Subcomandante Marcos.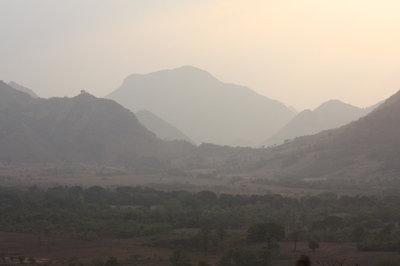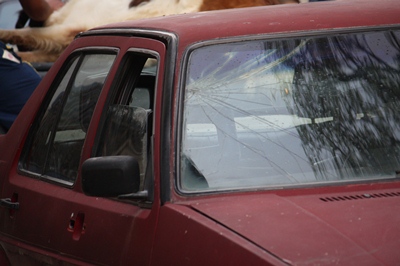 Riots are commonplace and many travelers have been facing problems in this region.

We see many cars with broken windows, but we will not see the shadow of a guerilla.
We avoid wild camping, and we sleep in gas stations, all guarded by armed men.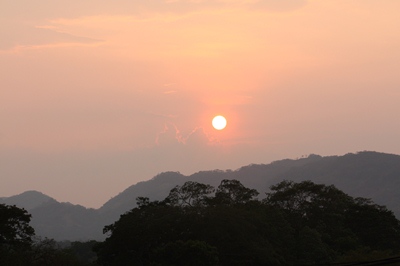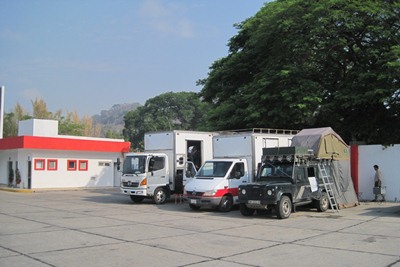 It's the end of the dry season, but these red trees bring a nice touch of color in this arid landscape.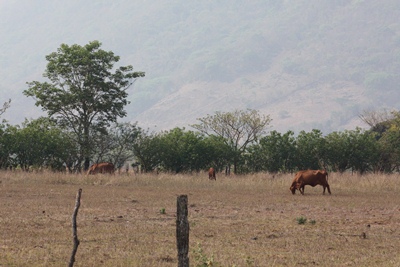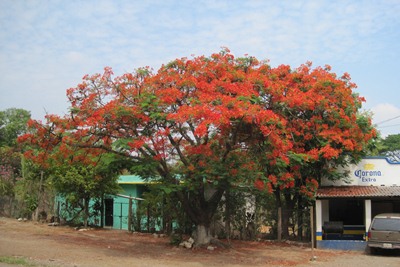 Grocery stores are poorly stocked, and we eat fruit bought along the road.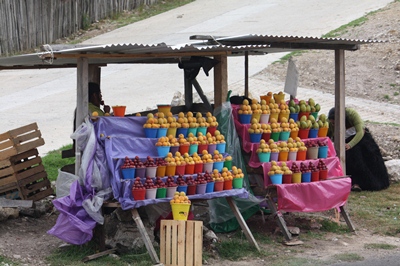 We also try tacos, the Mexican sandwiches.

A tortilla filled with beans and meat : fortunately hot sauce is optional!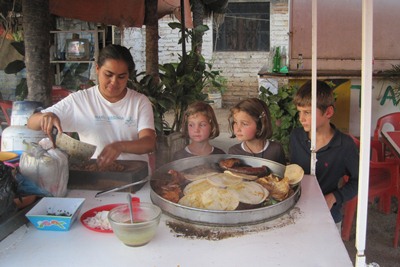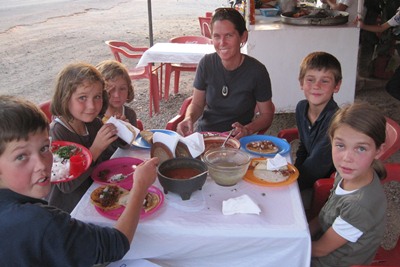 San Cristobal de las Casas is the pretty town of the Chiapas.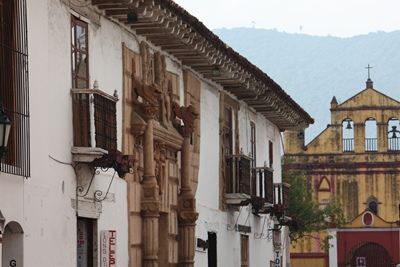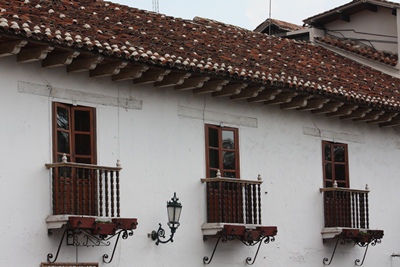 We stroll in beautiful colorful streets.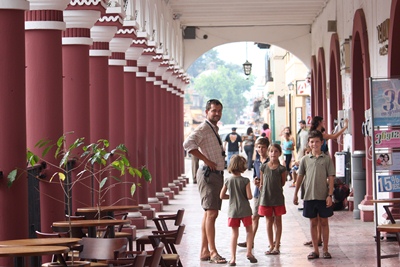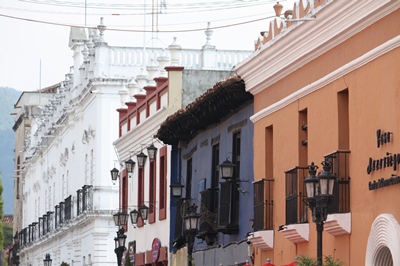 The disguise is not that original but the guy is really great!.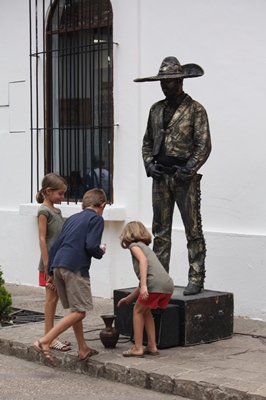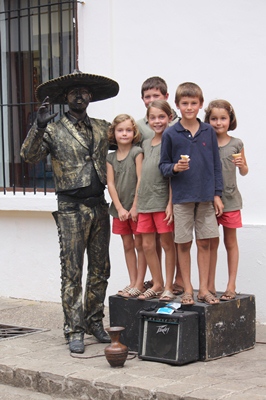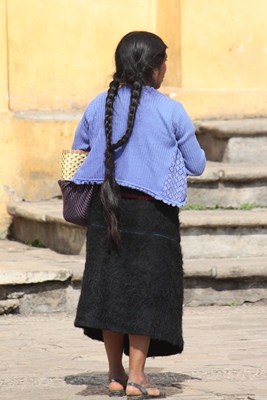 But this touristic city attracts many poor people.
Small vendors around Cathedral Square are begging more than selling.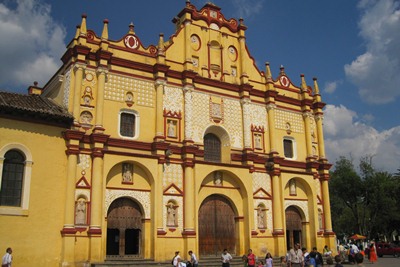 The region is specialized in leather work, and Enguerrand is delighted to find a nice belt and a pouch for his Swiss Army knife.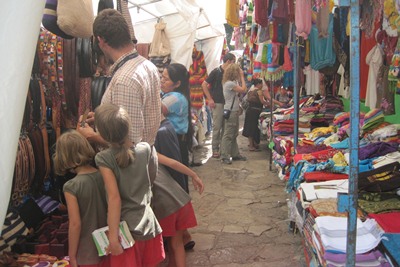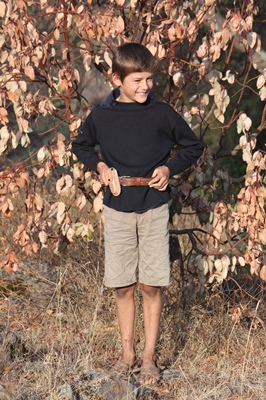 Along the roads, there are countless forest fires.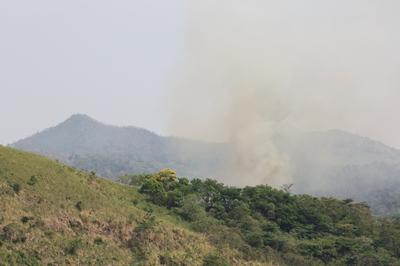 They are lighted by farmers with the aims to free some land for the next harvest.

But many places in the mountains are completly eroded due to this subsistence farming.






Not easy to remember the name of the next town!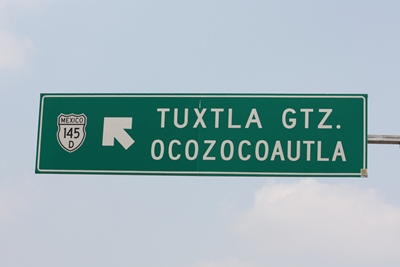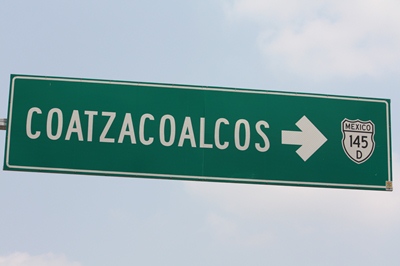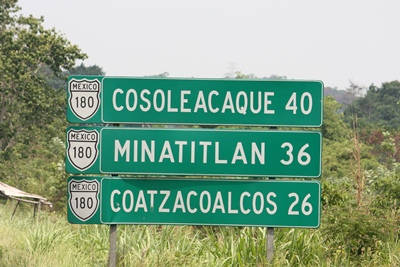 We leave the Chiapas and cross the Isthmus of Tehantepec, which could have been an alternative to Panama for the canal.

The heat is exhausting, and even the cows are looking for the shade!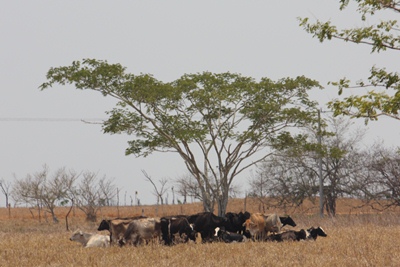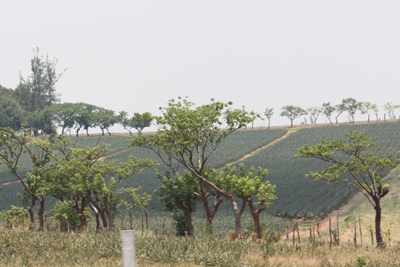 It is in this area that are produced the best pineapples in the country.








We find a strange tree that seems always to use a palm tree as a tutor ...

After a while, the poor palm tree is completely surrounded and dies.