In Sedona, we find scenes worthy of westerns.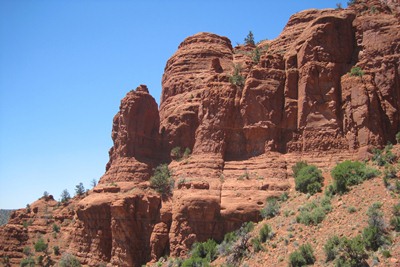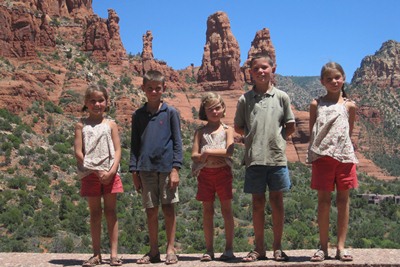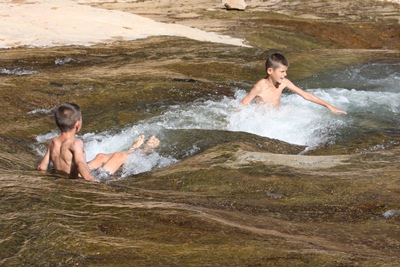 In the nearby river, the water has carved natural slides.


The water is cold but everyone has fun.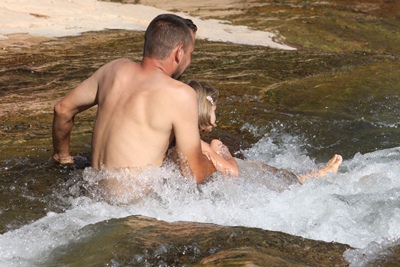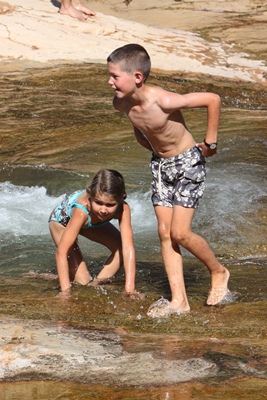 Unfortunately, in June we are not alone having this great idea!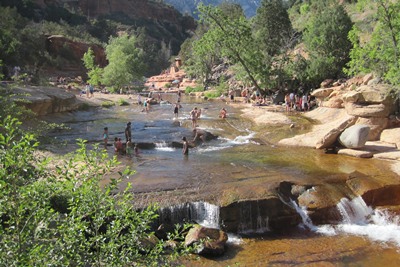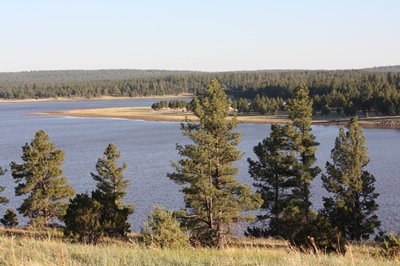 On the hills near Flagstaff, about 2000 meters above sea level, nature is beautiful.

Coniferous forests interspersed with lakes and meadows.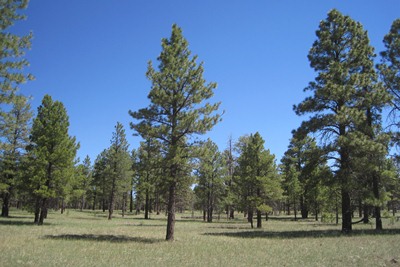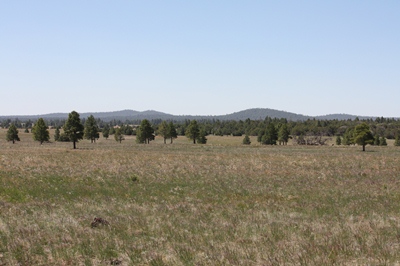 Jeff, we met in Mexico, gave us a good tip.

Camping is allowed almost anywhere in national forests.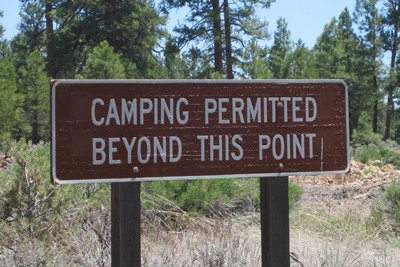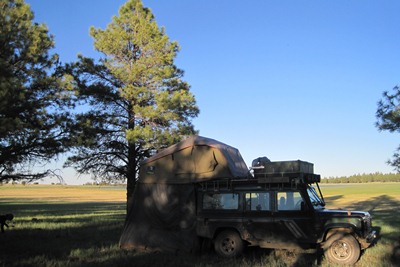 The bivouacs are easy to find, and almost always in places of great beauty.

At night we hear two wolves howling at the moon, a great time!

And Beatrix, a little worried, asks: "Can the wolf climb the scale of the tent? ".
The trail crosses many ranches, and Enguerrand becomes the attendant barriers.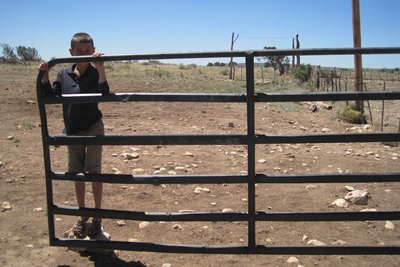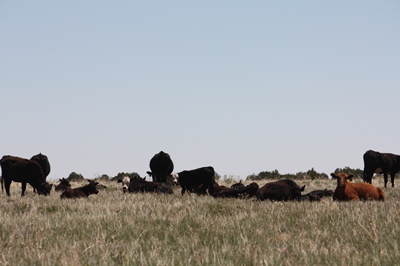 As there is no one, children have the right to drive.

They are excited but realize that it's not as easy as it looks!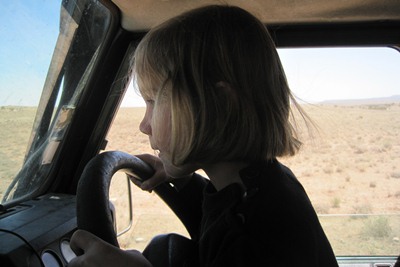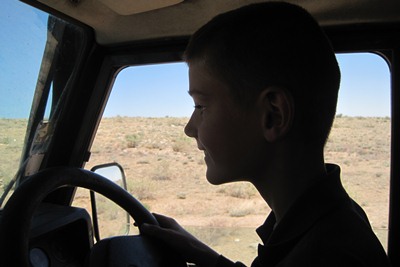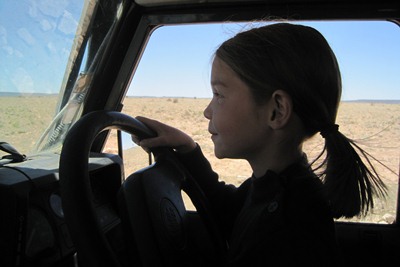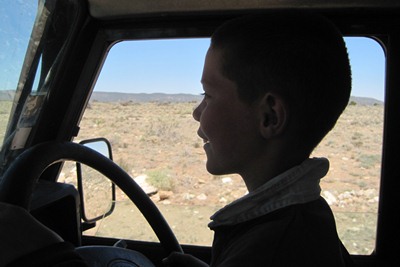 Parents, who are great kids, also have fun hanging at the back scale !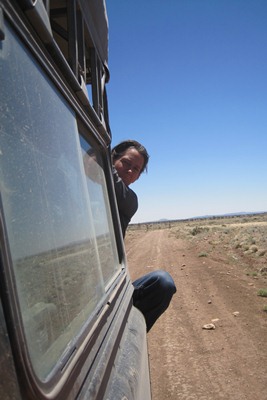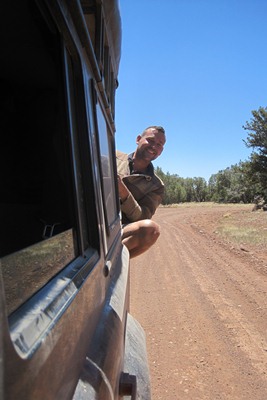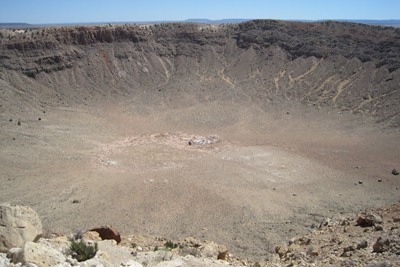 This huge crater 1250 meters in diameter, located in the plains of Arizona, is one of the most beautiful meteorite crater in the world.

The meteorite responsible for this large hole was only 50 meters in diameter and has literally disintegrated on landing.

The biggest piece of meteorite, found near the crater is exposed in the museum.

Many interactive activities entertain children very much.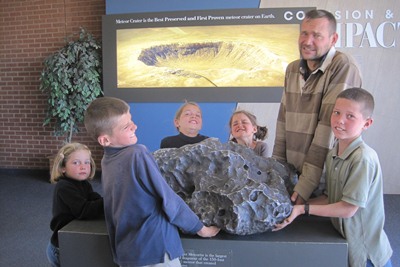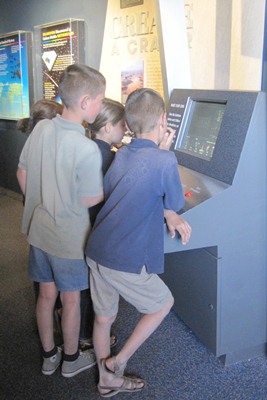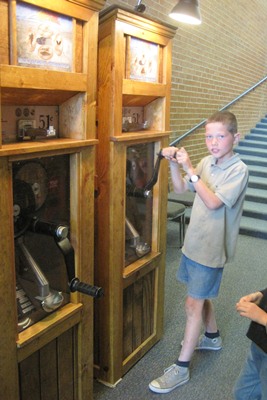 At the end, everyone turns the big crank that change a one cent coin in a beautiful medal bearing the image of the place.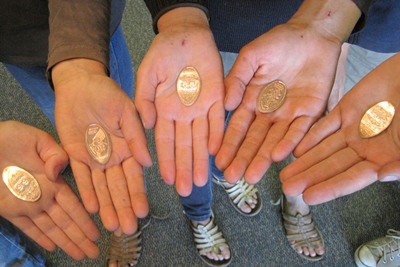 A troup of "Boy Scouts of America" is also visiting the crater.

They seem to be more rich than we were at the time ...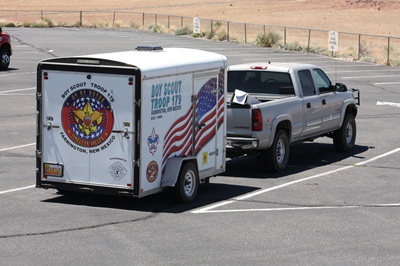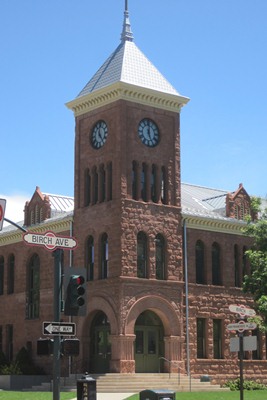 Flagstaff is an authentic pioneer town, but the oldest building dates from the early twentieth century ...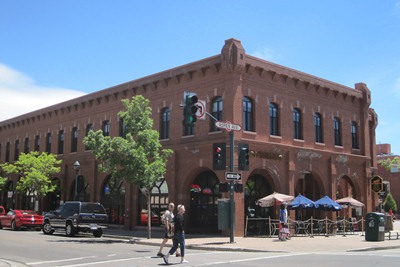 The Sunday market is quite different from those of our Provence.

Local farmers sell organic carrots at the price of prime rib.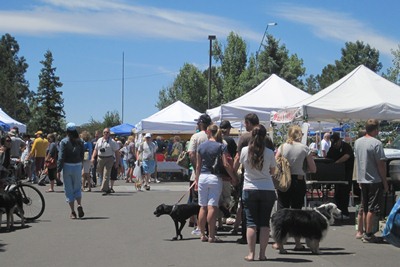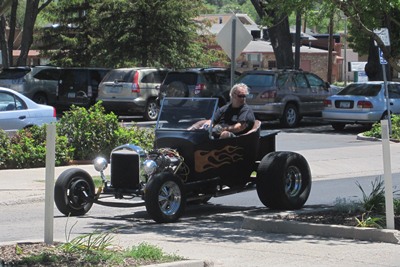 Some Americans run very strange vehicules !
We have no trouble having our laundry done as there are many "laundromat" in self-service.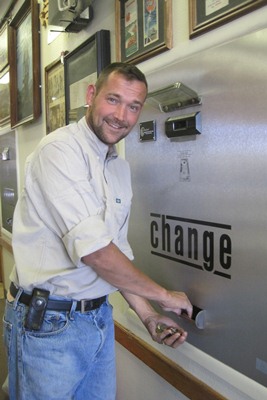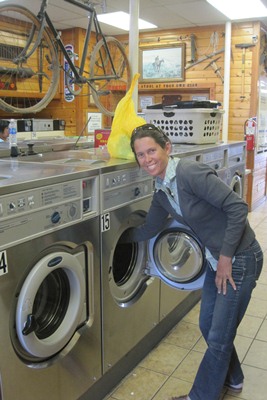 Many people are interested by our vehicule and they do not hesitate to ask questions, which is very nice.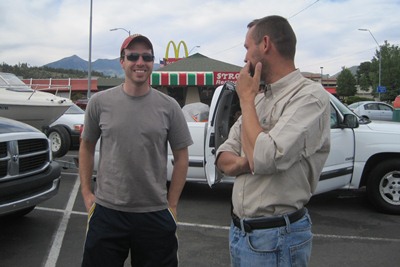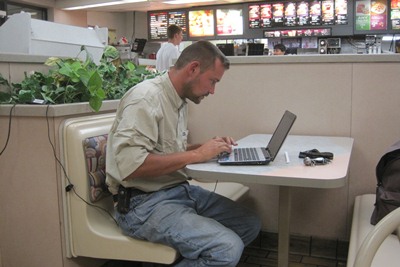 McDonalds becomes our ISP: 11,000 connection points free of charge, distributed throughout the United States.

We take our airline tickets to South Africa: departure from New York on October 3.