The Colorado River has carved this huge canyon 1500 feet deep in just a few million years.

Instead of the crowded campsites of Grand Canyon, we prefer the "National Forest" located just before the entrance.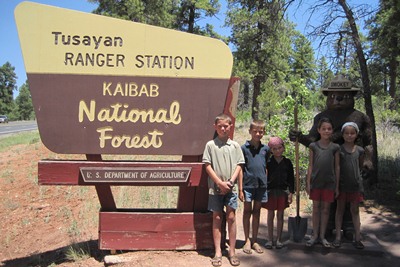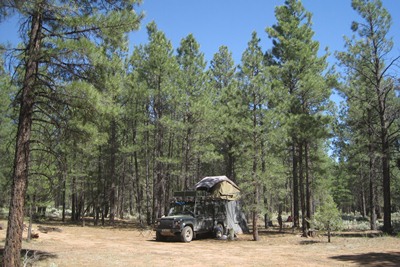 The children decide to organize a restaurant for parents.

All seems to go well in the kitchen!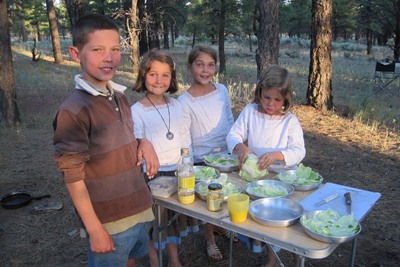 The menu is in (rough) English.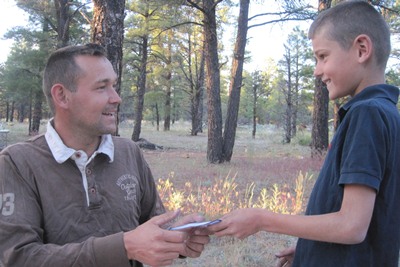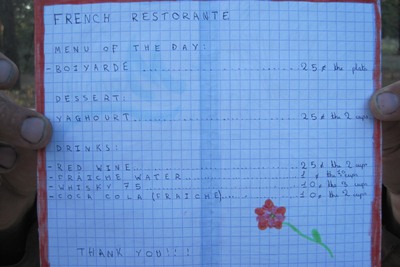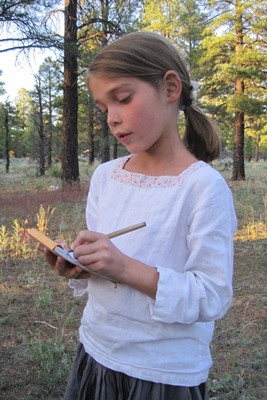 but the service is perfect.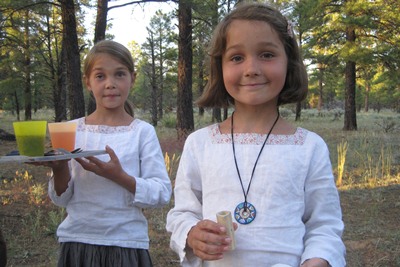 Dinner is delicious and the bill reasonable ...

What a great idea !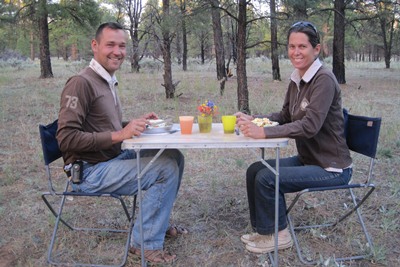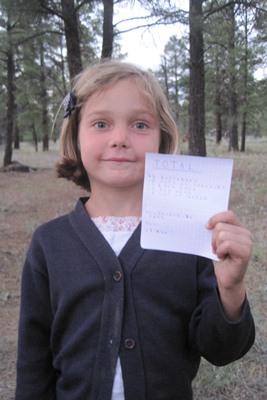 We decide to go down into the canyon to see more closely the famous Colorado River, but also to escape the hordes of tourists who remains safely on the rim .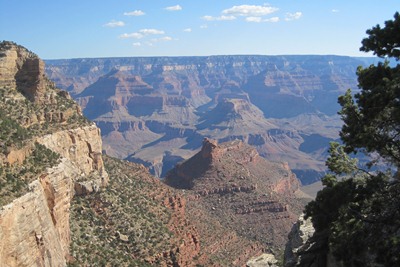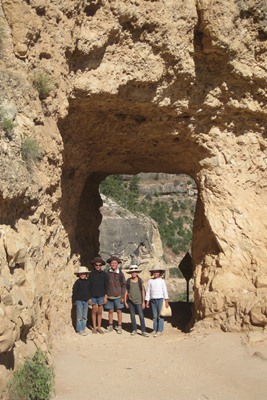 Starting by going down, it's a bit of a walk backwards!

But the children walk in full swing, singing loudly.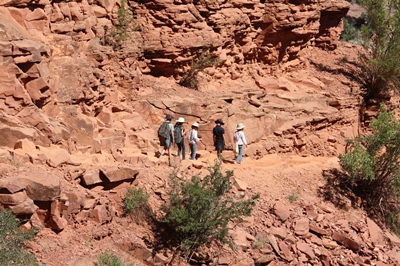 The view from inside the canyon is beautiful.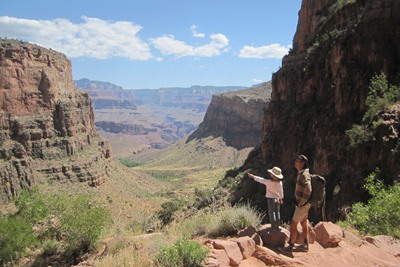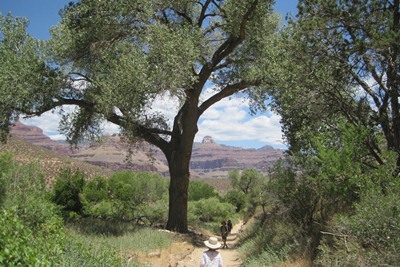 1000 meters below, we reach a garden watered by a beautiful spring gushing from the cliff.
These mule deer are not frightened at all, and come here seeking water and shade.

Children are amazed to see them so close.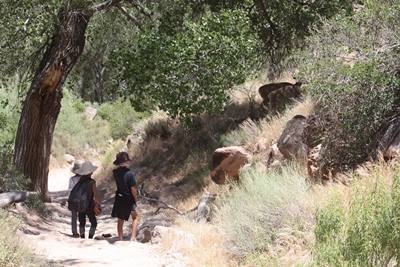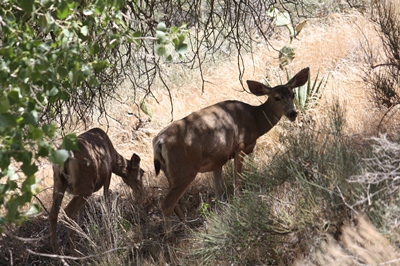 We have picnic beside a small stream, and the children are happy to put their feet in cool water.

I must say it is very hot inside the canyon.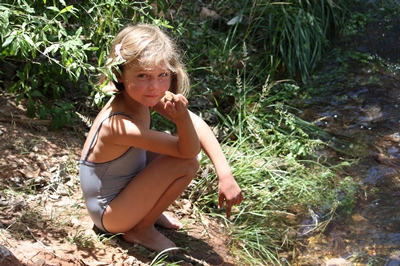 From a promontory, located a few miles away, we have a very nice view over the Colorado river, which flows 500 meters below.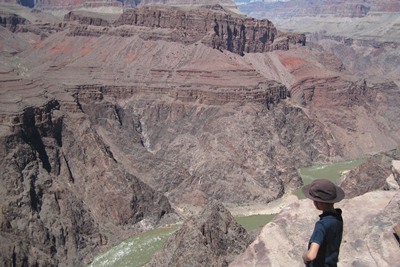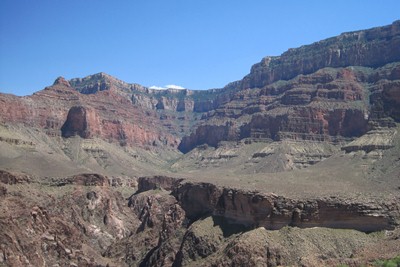 That's not all, now we must go back.

The heat is exhausting, and we stop every 100 meters to drink.

Fortunately, water is available along the trail.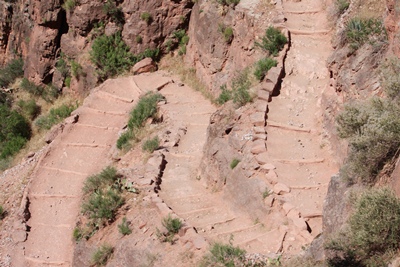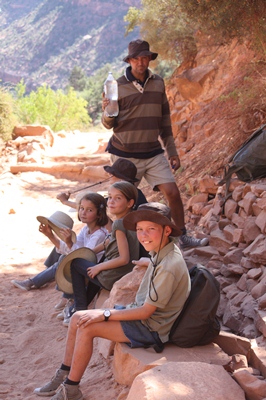 We reach the rim at sunset, exhausted but happy with this beautiful day.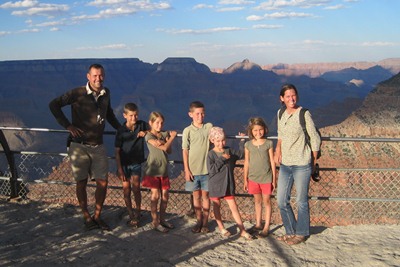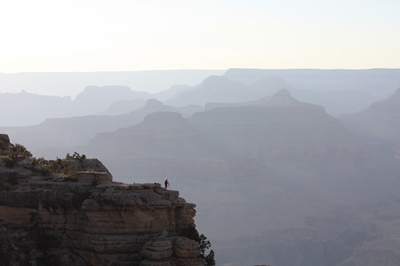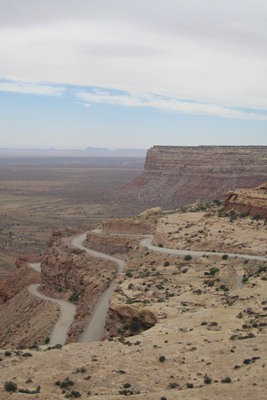 A hundred miles away, we camp atop a huge cliff overlooking the Juan River valley.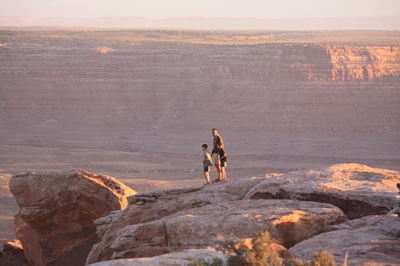 We take our breakfast with a magnificent view over Monument Valley.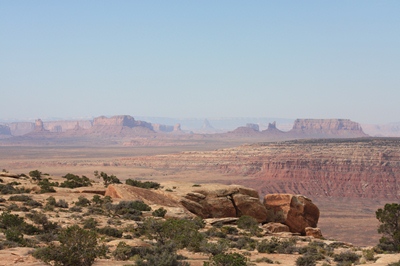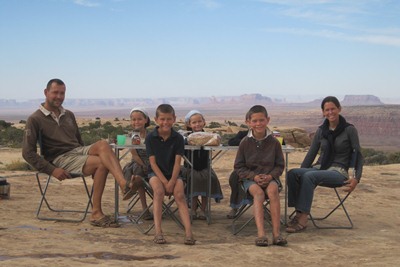 But as we find Monument Valley too crowded, we prefer to visit the Valley of the Gods.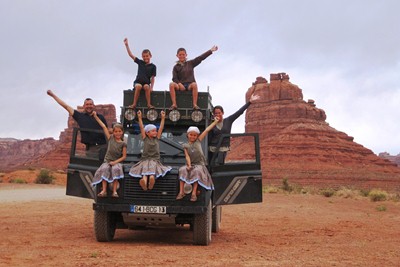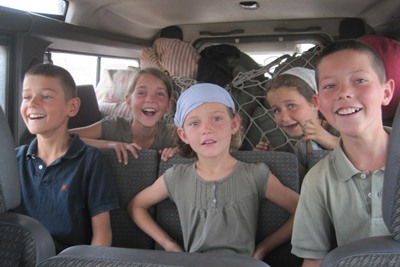 The track is full of bumps and the car jumps like a grasshopper for the greatest delight of children.
The same rock front view and side view.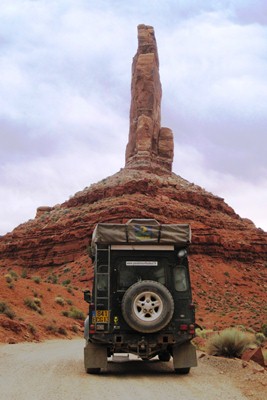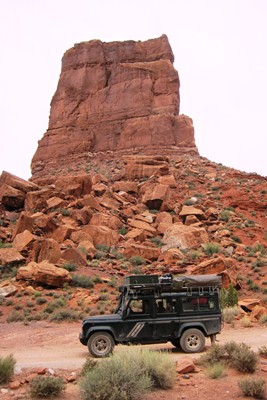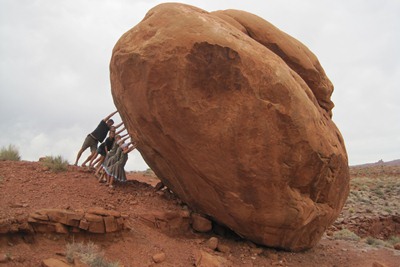 We try to swing that big rock, but it is heavier than it seems ...