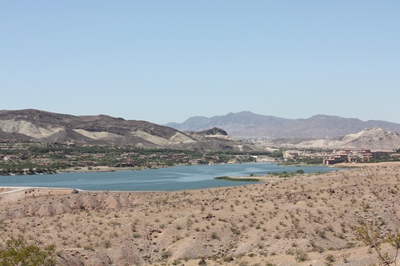 We arrive in Las Vegas, artificial oasis in the middle of a desert.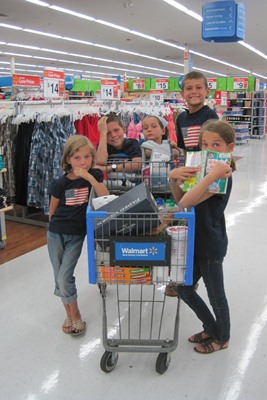 As we go shopping at Walmart, an old man finds the children so cute and distributes them dollars ???

That's really the uncle from America!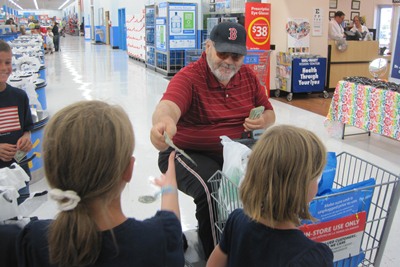 Children are delighted to go and buy sweets, under the amused eye of their benefactor ...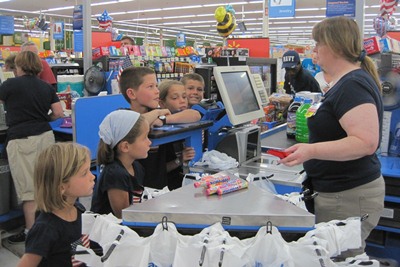 After months of research, we came to the conclusion that we will not find tropéziennes (typical french sandals) in the US.

It is not possible to wait anymore, the shoes of the boys being completly dead...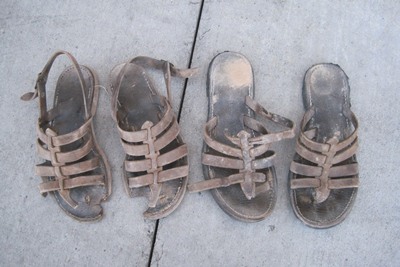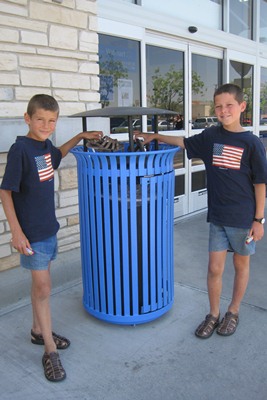 Arriving on the strip, the main avenue of Las Vegas, Beatrix says: "Mom, look, punk taxis!"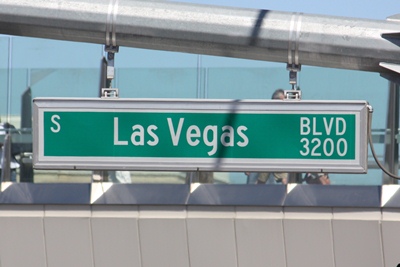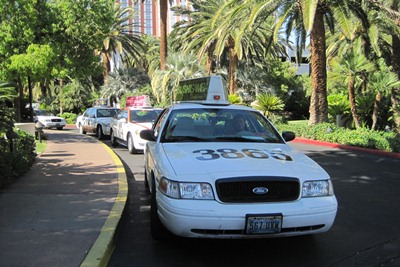 We start the tour by the casino the Venetian.

7000 luxury suites, 20 restaurants and around 10 000 employees!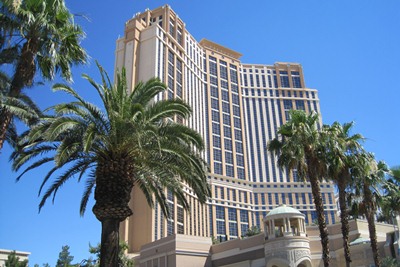 Everything is there: the marble columns, true paintings and fake skies, and a 300 meters long channel with gondoliers singing pieces of opera to entertain the tourists...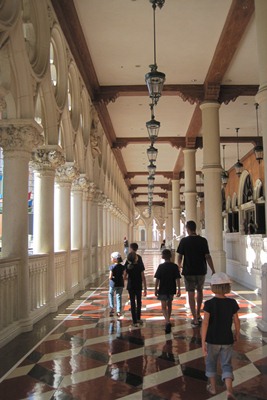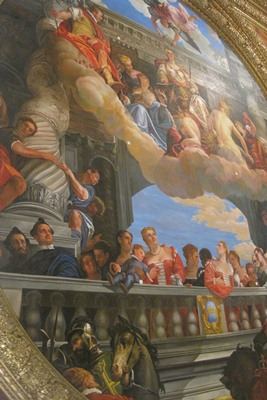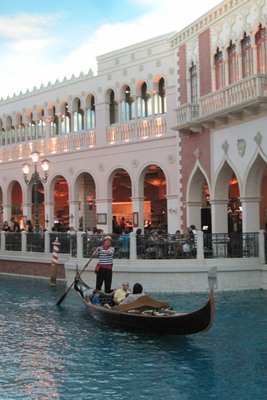 Oxygen bars are there to cheer up ruined customers !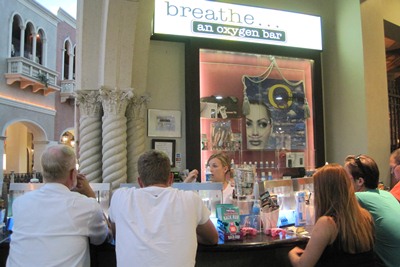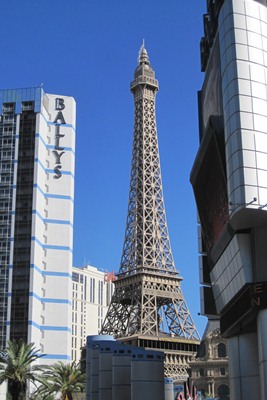 Then we visit "Paris" with its Eiffel Tower and the Louvre.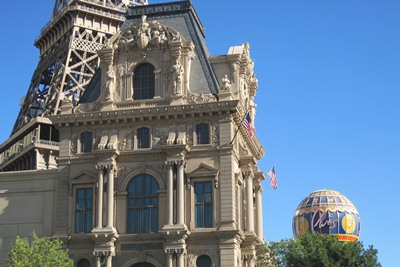 There is even a restaurant that smells like home, even if the bouillabaisse is not on the menu!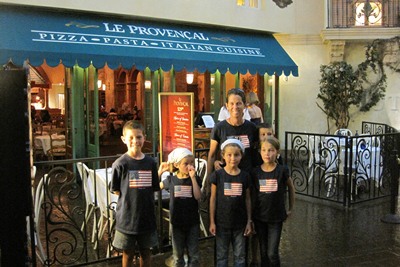 And of course all the thousands of slot machines, whose children are not allowed to approach.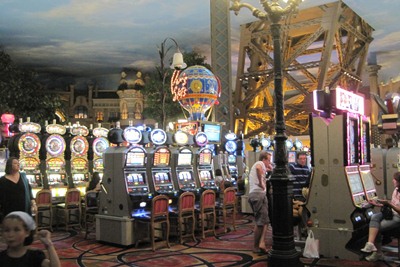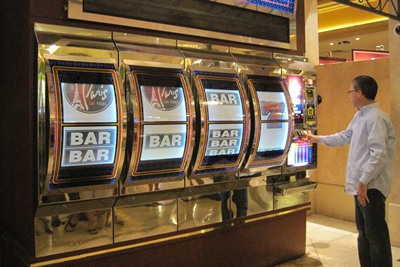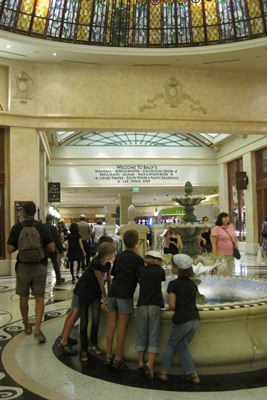 But they find a game much more fun.

There is a fortune inside the fountains: Americans having this curious habit of throwing coins everywhere.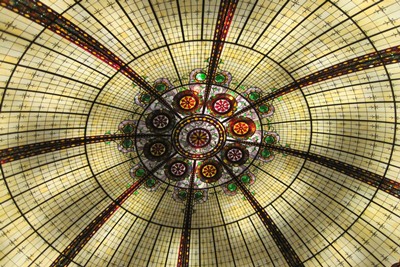 Then we head towards the "Bellagio", whose architecture is inspired by a small Italian village on the banks of Lake Como.

On the lake, a magnificent sound and light show is accompanying a ballet of over 1,000 jets of water: it is beautiful.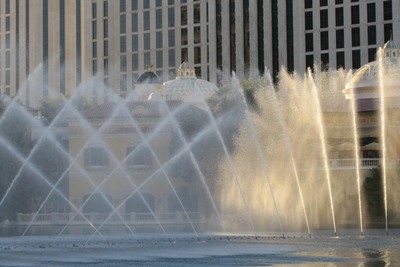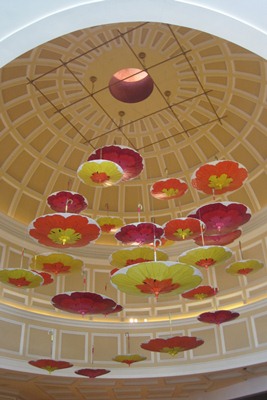 The decors compete in originality, and nothing is too big for Vegas.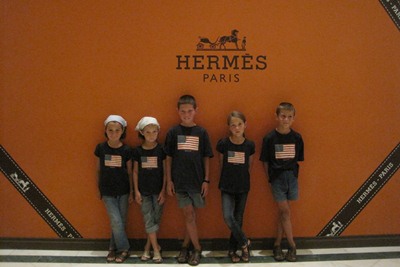 Hundreds of people come here every day to get married.

But beware, the rooms are rented by the hour, leaving hardly enough time to congratulate the bride!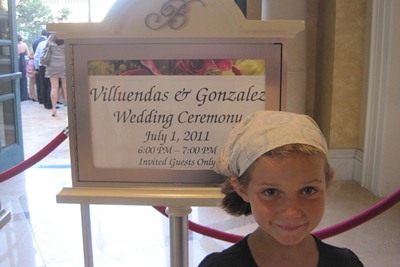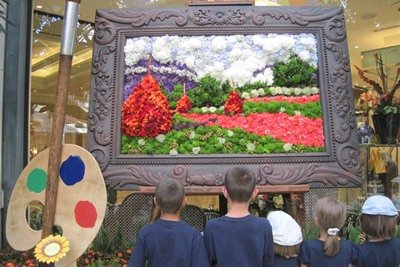 This reproduction of a painting of Cezanne is made with fresh flowers!




There are limousines everywhere and an American invites the girls to visit one of them.

They are delighted.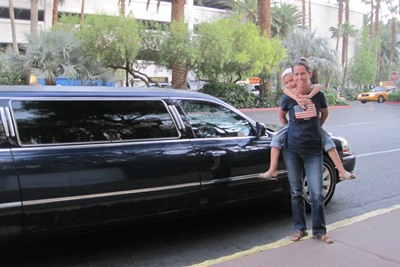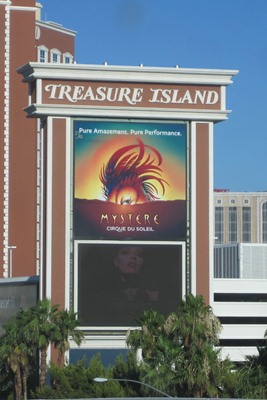 But if we came to Las Vegas, it is primarily to attend the Cirque du Soleil.

Two hours of magic for young and old.

A big thank you to Mamitoune and Dad who offered us this wonderful evening.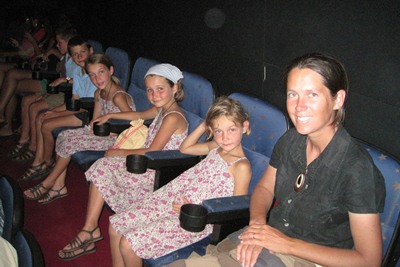 We go out at night, and there are ten times more people than during the day.

In brief, a crazy city inside the desert!