Mojave Desert.

July 2011.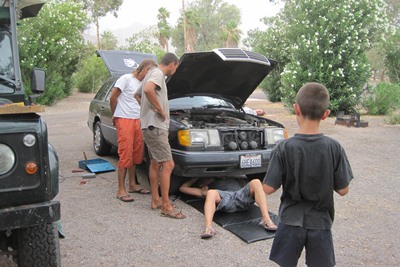 While Matthieu is working on the Defender, a man asks us for help.

The alternator of his car is broken and Matthieu repairs it in half an hour.

Upon leaving we learn that the guy is an ... auto mechanic!






Before crossing the Mojave Desert, we control all the levels.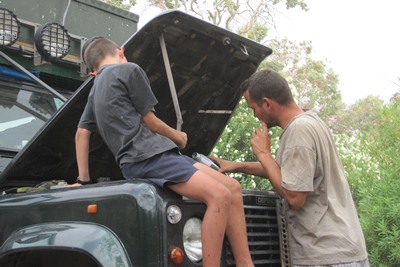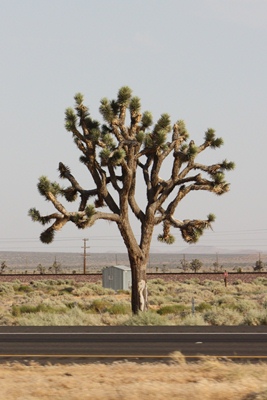 This vast desert is located south of Death Valley in California.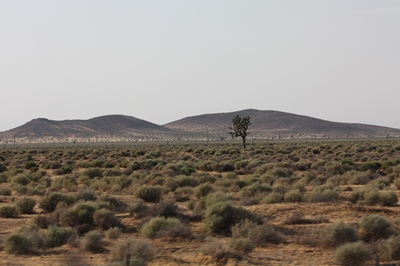 We keep an eye on the temperature gauge: The engine tends to overheat a little bit, but does fine.

Everybody cannot say the same and the number of broken cars along the road is really impressive.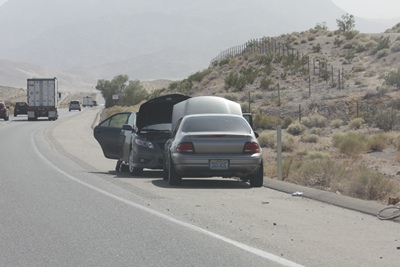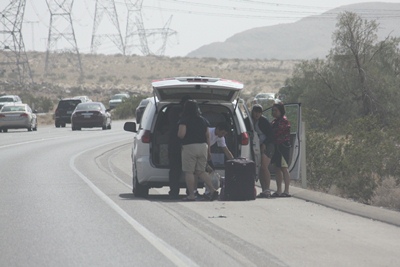 The heat is terrible and we stop every hour to empty a gallon of fresh water.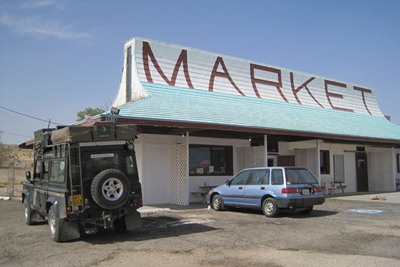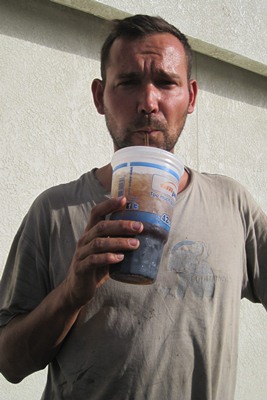 We now understand why the Americans have invented the 1.5 liters cup filled with ice!
At the end of the Mojave Desert, thousands of wind turbines cover the hills.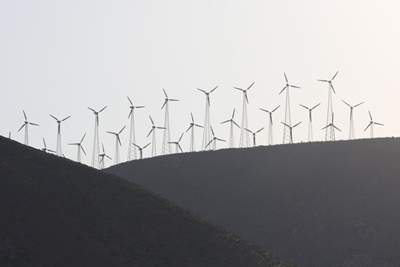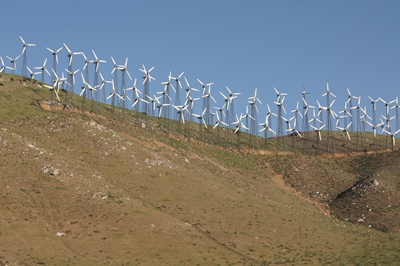 Seeing this sign on the side of the road we do not hesitate one second.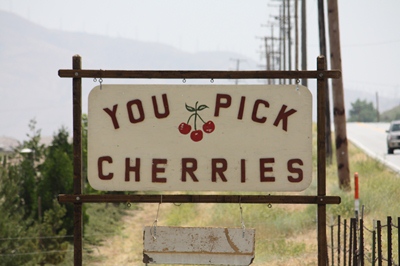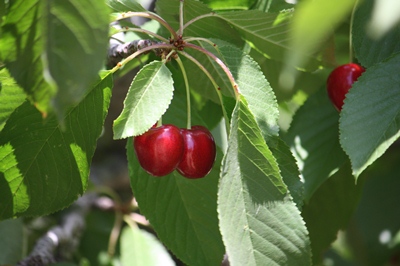 The owner explains that this year the season is almost a month late due to a long winter.

Good!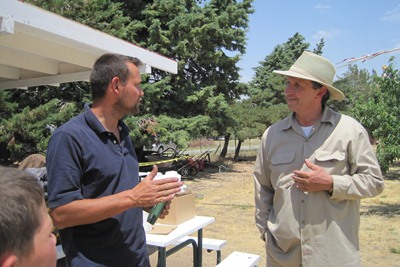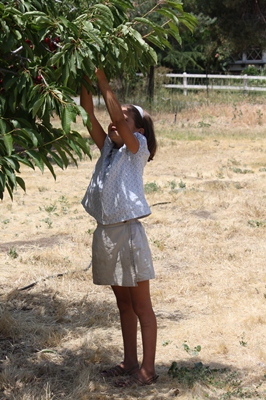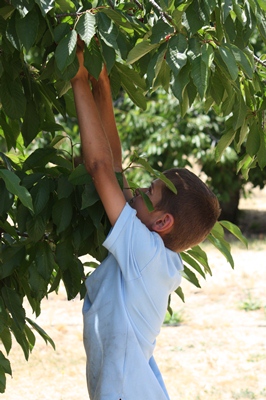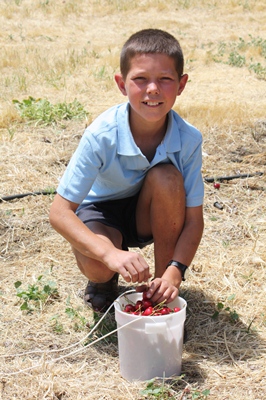 "When we return to France, we want to have a cherry tree in the garden."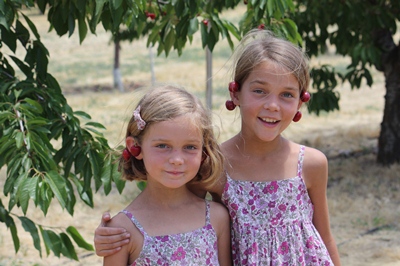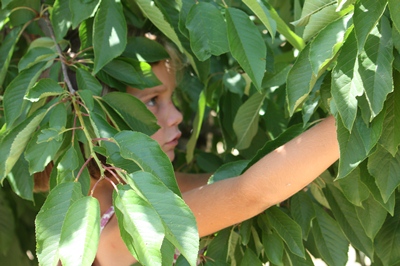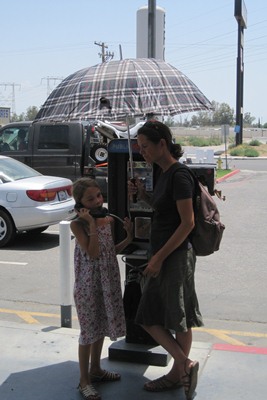 In the United States, we cannot find diesel everywhere. And we often fill our tank surronded by trucks.

Meanwhile, the children call Mamitoune under a blazing sun.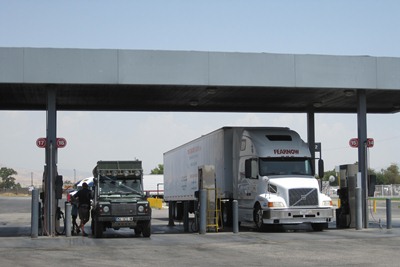 Apparently, there is not oil only in Texas!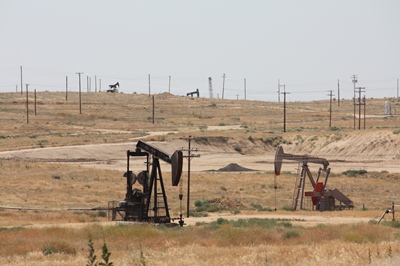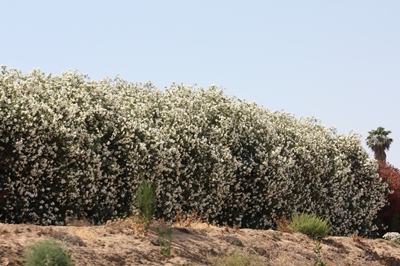 The roadsides are covered with magnificent laurel trees.
The inland California is a huge orchard, irrigated by water from the mountains.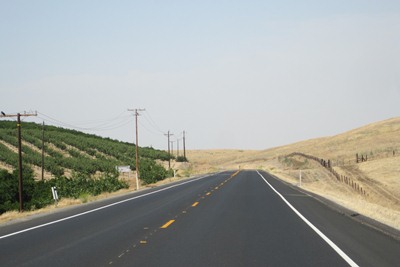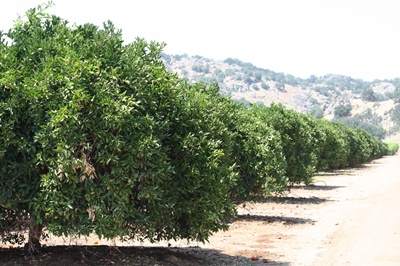 Orange, peach, apricot trees, vineyards ...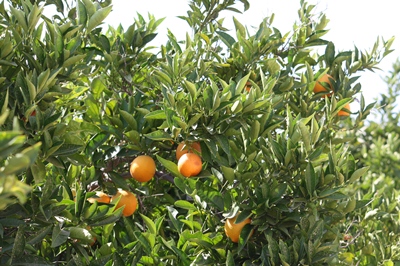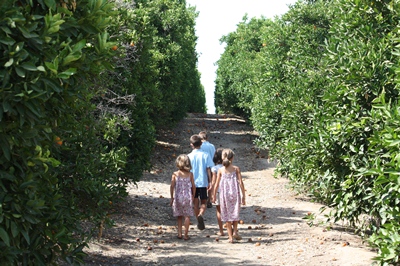 Many growers sell their fruits along the road, and with this heat it is a treat.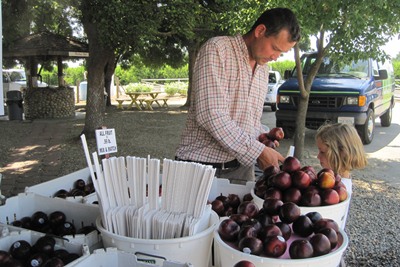 Seeing those huge bales of hay arranged as if on parade, Charlotte wants to take a picture.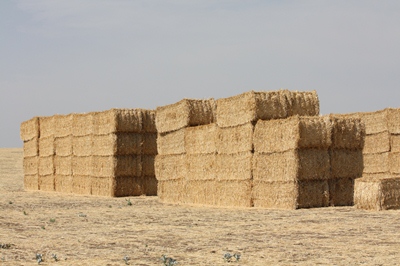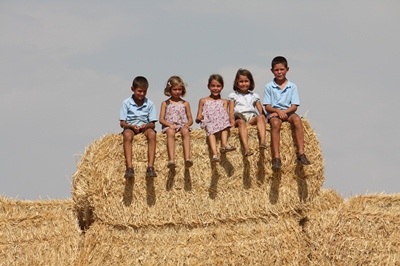 It was easy to climb up, but now how to get down?