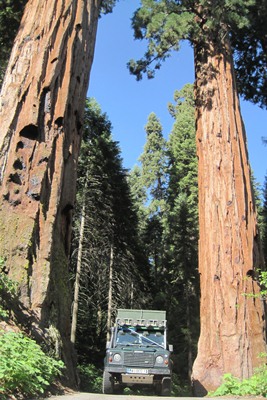 In the Sierra Nevada, "Sequoia National Park" protects this amazing tree that grows only in this region.

But where is the famous sequoia under which passes a road ?

Unfortunately it collapsed under the weight of the snow forty years ago: a pity!
We visit the famous General Sherman.

With 31 meters of base perimeter and a weight of 1200 tonnes, it is the largest living thing on the planet.

A group of Amischs is visiting along with us.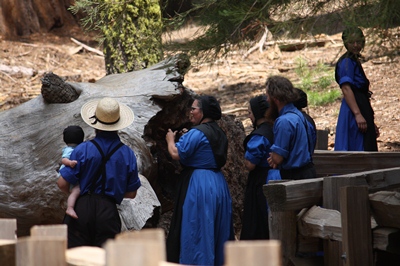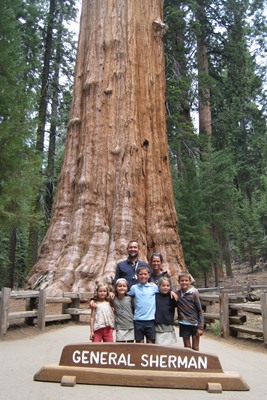 The big monsters are many in this forest.



Small tunnels pass under dead giants, lying there for hundreds of years.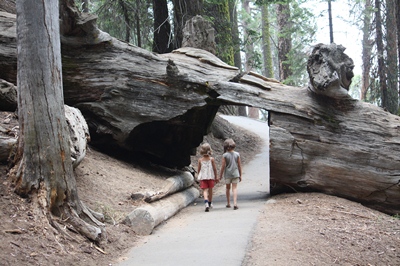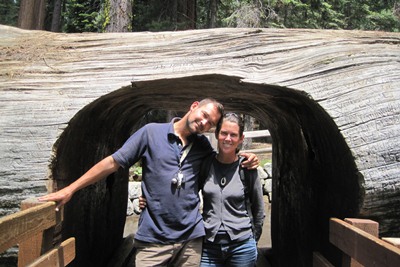 The kids really look tiny.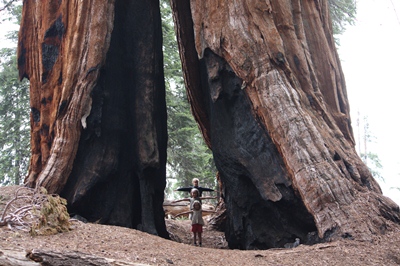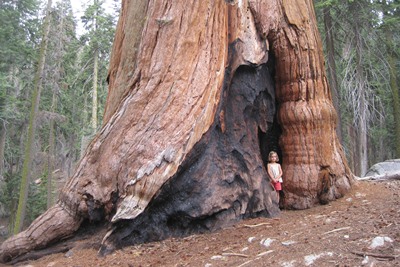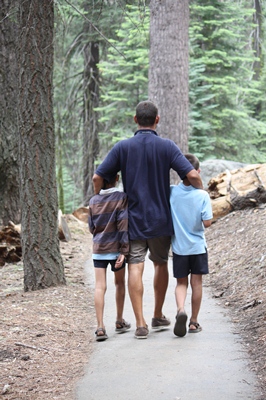 We walk amazed among these huge trees, most of them being over 2000 years old.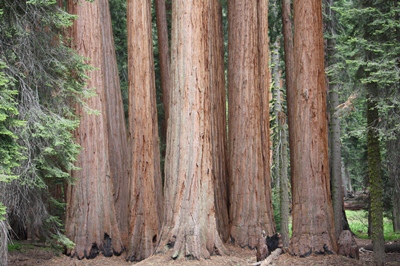 "A bear" ... Tugdual wins the kilo of skittles promised by Matthieu for the first one to see a bear.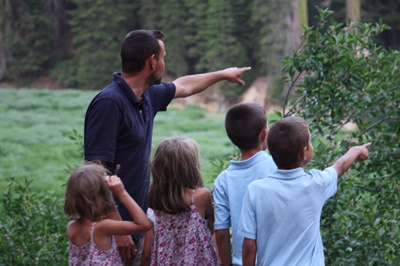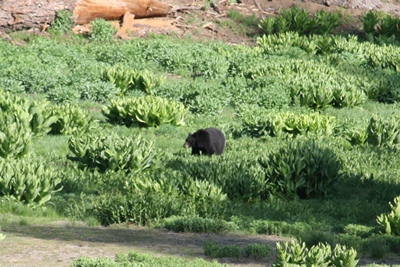 As usual, we quit the paved roads to walk inside these beautiful forests.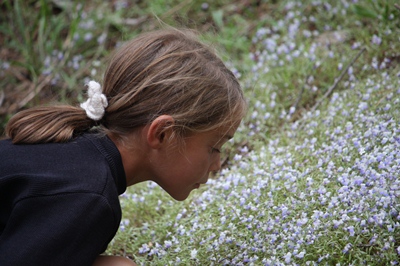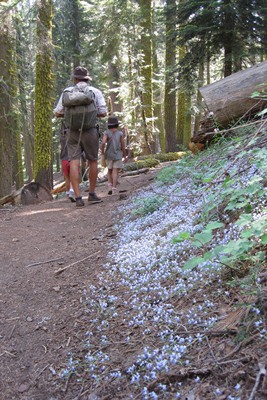 Seeing a huge pine cone, Beatrix exclaims "A sequoia cone!"

Well no, the cone of sequoia is the small one that Charlotte holds in her right hand!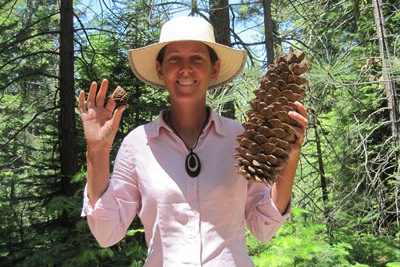 We walk along a mountainside with a beautiful view over Mount Whitney.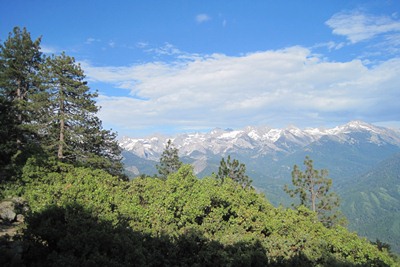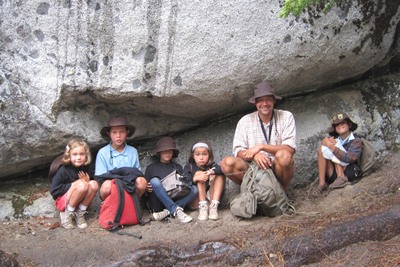 But it starts to rain during our lunch, and we find shelter under a large rock.

Our first rain since our arrival in the United States!




In the campground, we meet Jenny, a lovely woman spending there a few days of holidays.

She is captivated by our adventure, and takes the address of our website.

One more fan !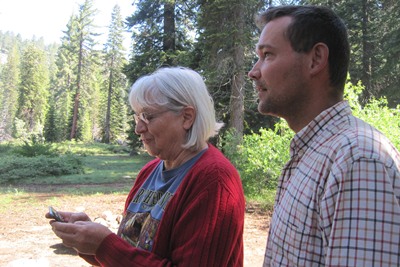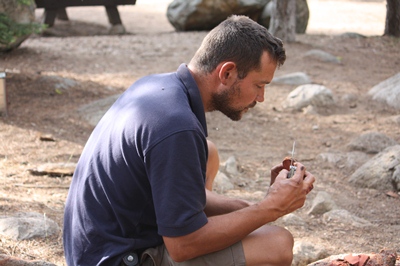 Matthieu, who keeps happy memories of the small bark boats carved by his grandfather, gives it a try.
Quickly followed by all the children: it must be said that beautiful barks abound in the area.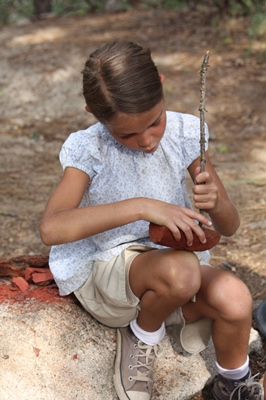 Once the work is finished, everyone is ready for the race.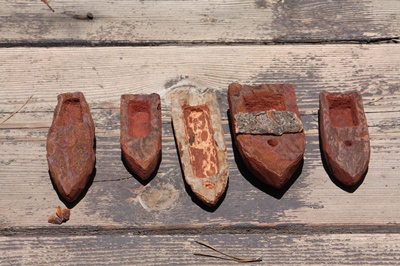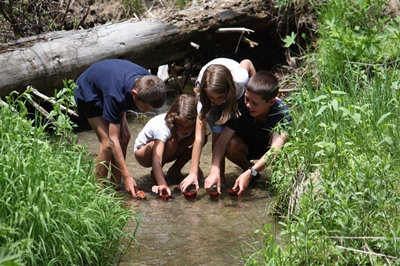 That way, we will not wet our skirts!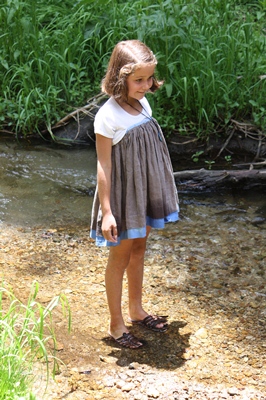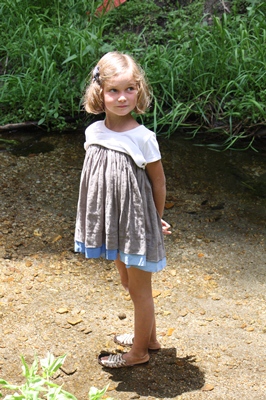 Everyone runs, shouts, encourages his boat and helps it when blocked .

And here's the winner!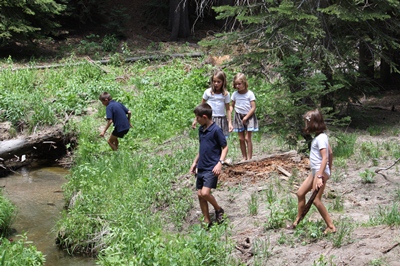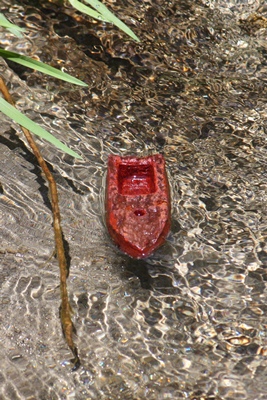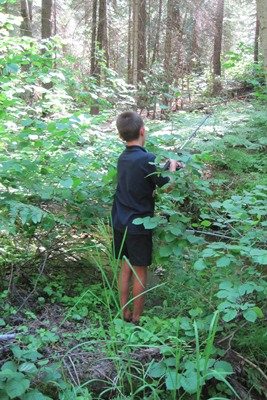 This small river inspires Tugdual who takes out his fishing rod.

But as we have no baits, he puts bits of bacon on the hook.

Soon joined by Enguerrand, they empty the river in a short time.

Good job !