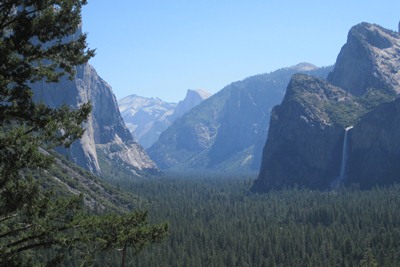 We discover the beautiful Yosemite National Park and its majestic valley carved in the middle of a huge granite plateau.

The snowmelt feeds huge waterfalls.

Water, meadows and forests surrounded by monumental rock formations: that's Yosemite.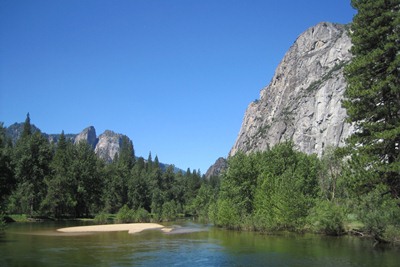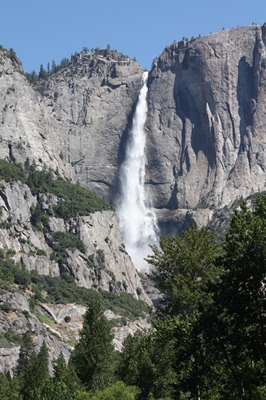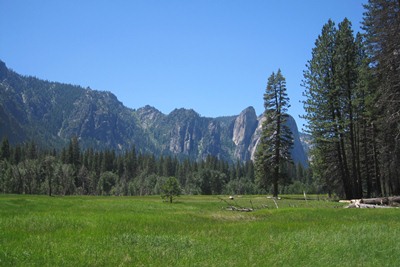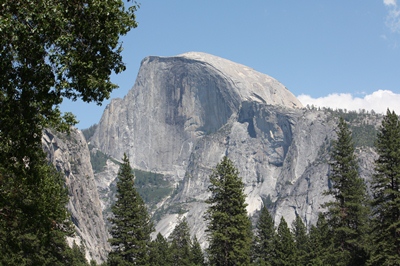 The park attracts over 3 million visitors a year, and the main road is very crowded.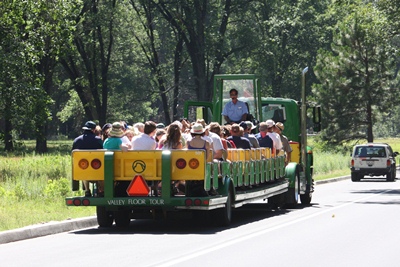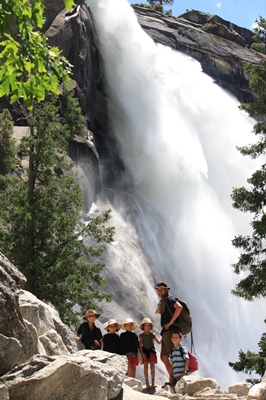 But as everywhere in the United States, we are almost alone after half an hour's walk.

Near the waterfalls, showers and cold wind guaranteed.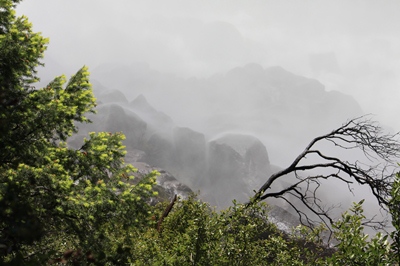 This year there was twice as much snow as usual, and the streams overflow.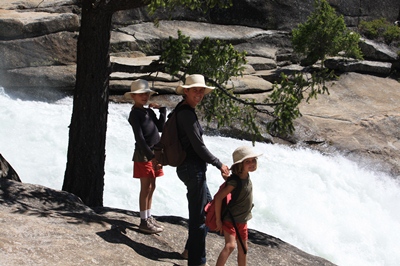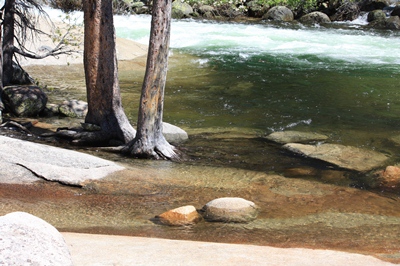 The water is quite cold, but with this sunshine, the children do not hesitate for long before jumping into the river.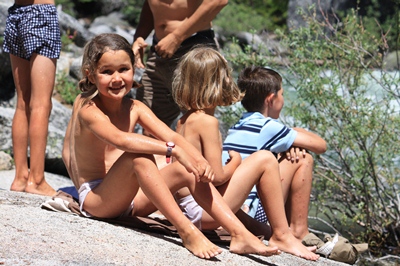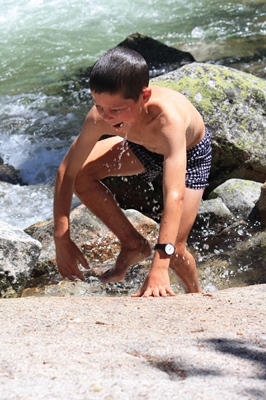 The scenery is really beautiful.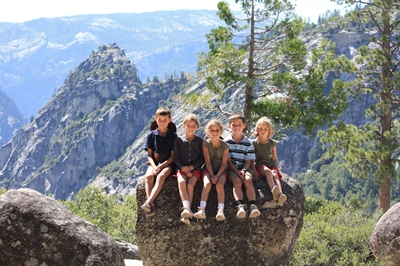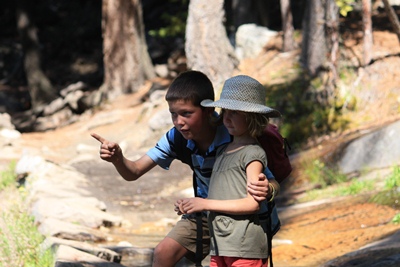 As always, the majority of hikers are foreigners, and we go down together with a very friendly French-Australian family.

Laurent and Julie spend their holidays in the United States with their three children Lucas, Mathias and Alexia.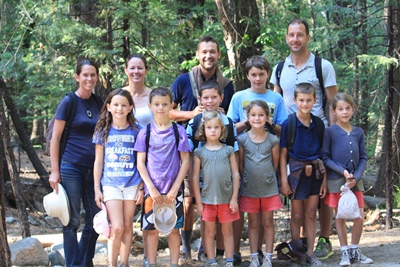 After completing their books and picking up piles of garbage, children become Yosemite Junior Ranger.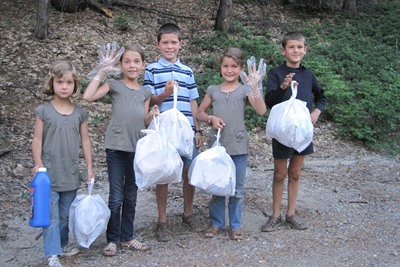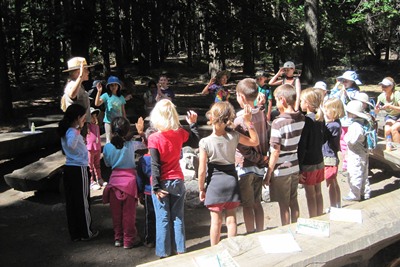 Nearby, a bear is looking quietly for termites, scratching an old tree trunk.

We are super excited to see it so close, it's really amazing!

This bear is apparently a nasty boy, and the label on his ear shows that he has already been arrested for some petty theft.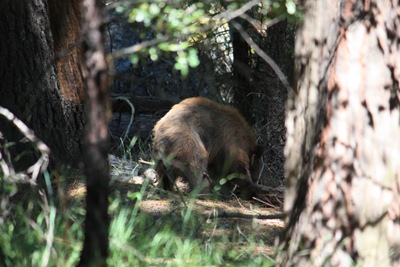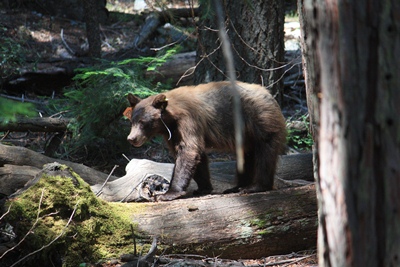 We leave Yosemite through the plateau.

The scenery is incredible.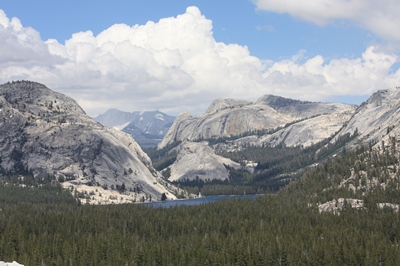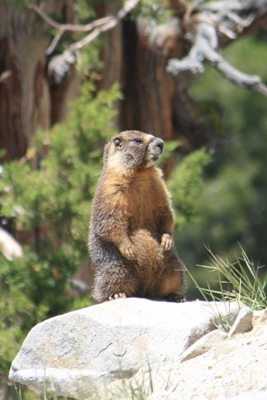 This is the place to see marmots.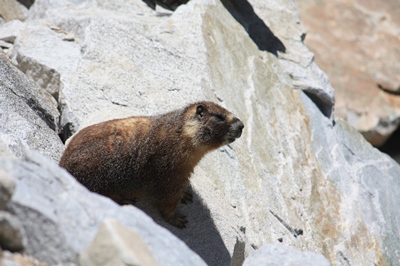 After crossing the pass we go down towards desert plains.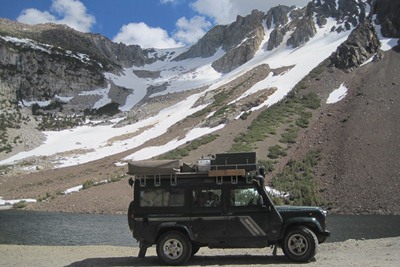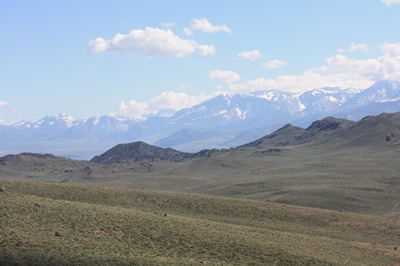 The ghost town of Bodie, located a few miles from the Nevada border, was born within a few weeks following the discovery of a large vein of gold.

In 1880, she was the second largest city in California with 10,000 residents and 65 saloons.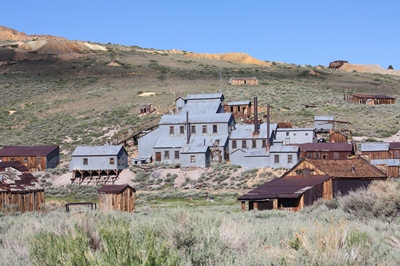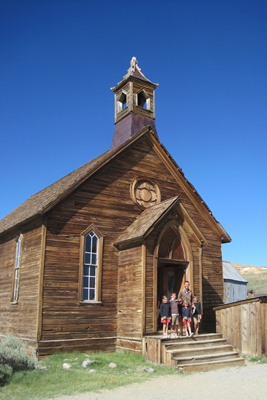 The city was suddenly abandoned in the late 30's when a huge fire destroyed 95% of homes.

But there are nice remains, and we can still feel the atmosphere !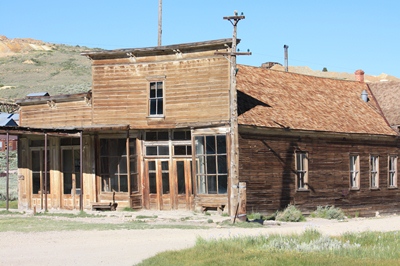 We discover through the windows the interiors remained as they were.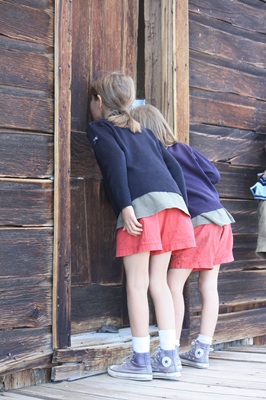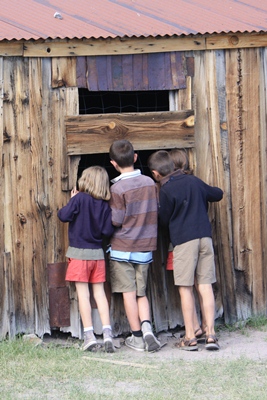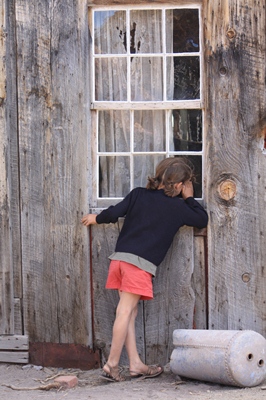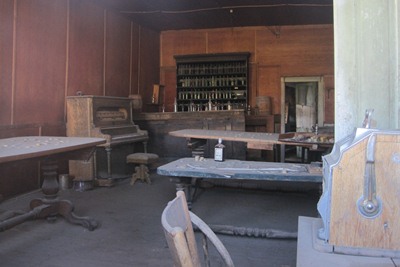 The saloon with its piano, the grocery store and even the house of the undertaker with very kitsch coffins.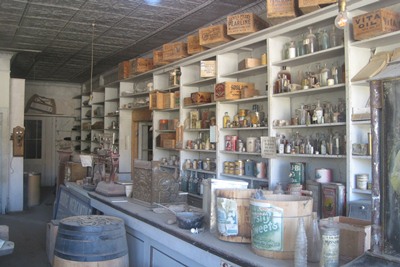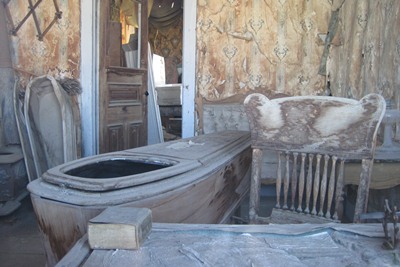 An old car is still parked in front of the gas station.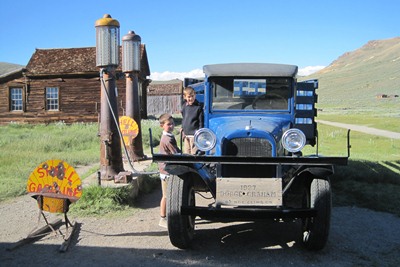 But what the kids prefer it the old school with books still on the tables and the old blackboard.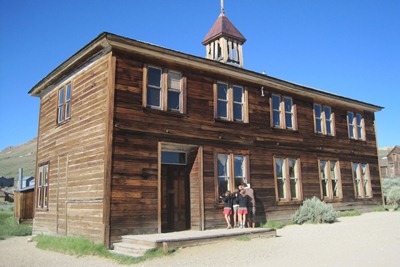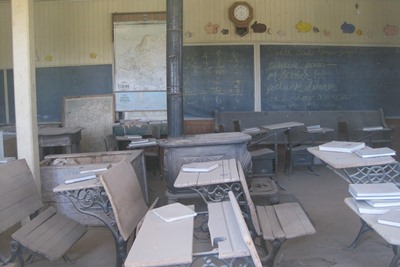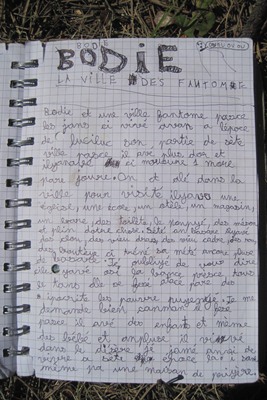 Extract from the logbook of Octavie:

"Bodie is a ghost town, because people lived here in the days of Lucky Luke (a famous cowboy, hero of a french cartoon), and left this city because there was no more gold and many people died: one death per day ... "