The Grand Teton National Park is considered as one of the most well stocked with game in the United States.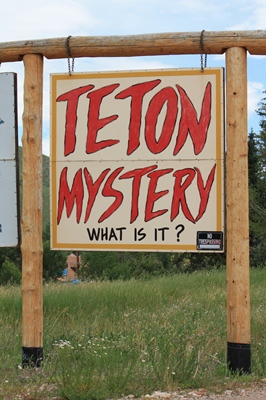 French trappers invested the region first, and called many places with strange names.

In French, "Grand Teton" means "Big nipples"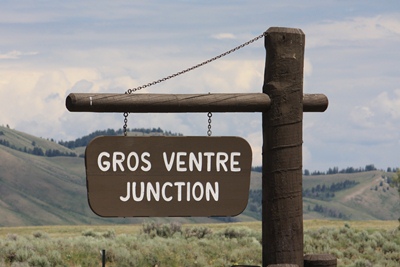 We hike around one of the lakes under a sunny sky.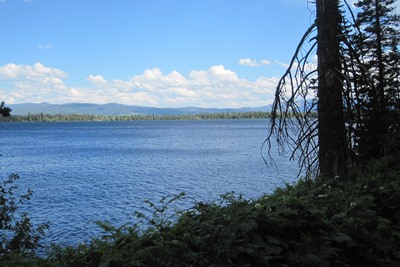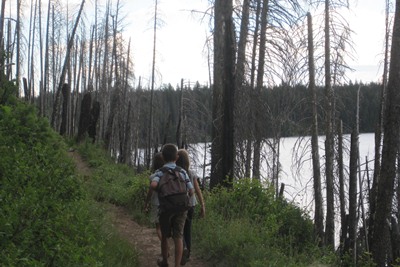 But one hour later, we are caught in a hailstorm, with not even a sweater to put on our shoulders.

Next time we will go better equiped !






In the evening, the boys cut a huge tree, and we do a nice camp fire.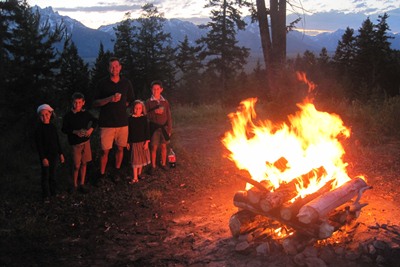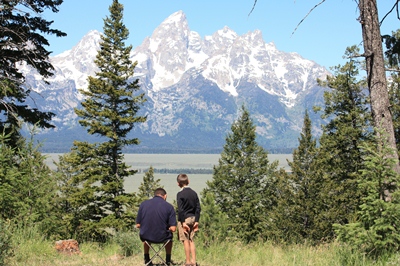 Next morning, the weather is beautiful and the view amazing.


We fall in love with this old barn, built by pioneers in the early twentieth century.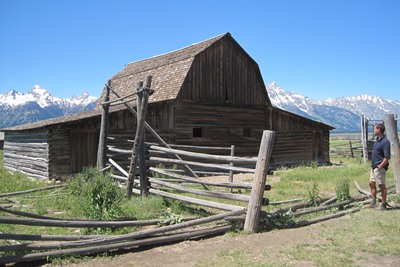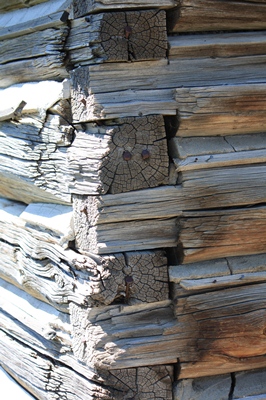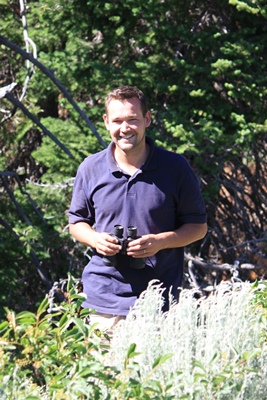 And off we go searching for animals.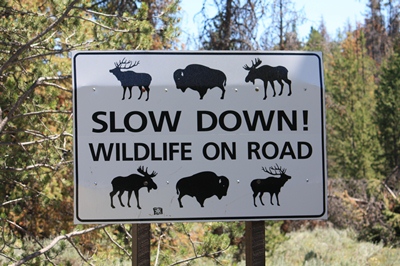 Bisons, white tailed deers, pronghorns (a type of gazelle), mooses, as well as a beautiful coyote...

What a show, even if we did not have the chance to see a grizzly bear...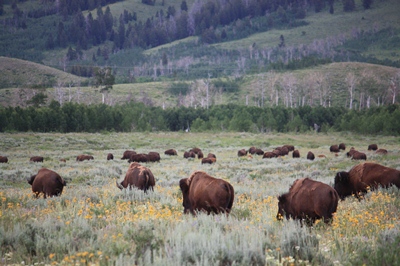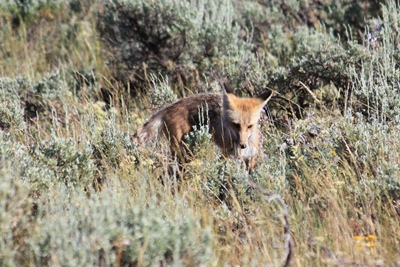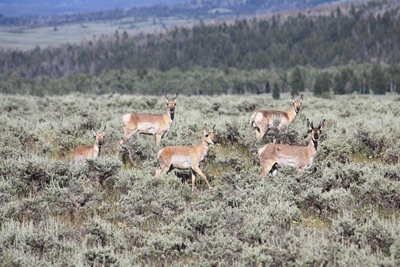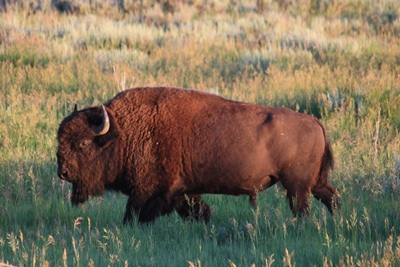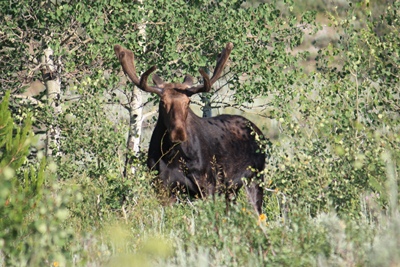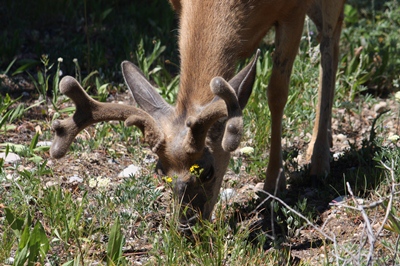 In the morning, the snow-capped mountains reflect in the blue waters of the lake.

Absolutely wonderful.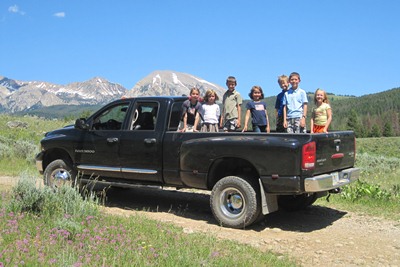 After two days in the park, we go and meet John and his children who settled in the mountains.

Deborah went back to Florida for her job.

The children climb into the pickup for a ride.


We swim in hot springs located in the middle of a beautiful scenery.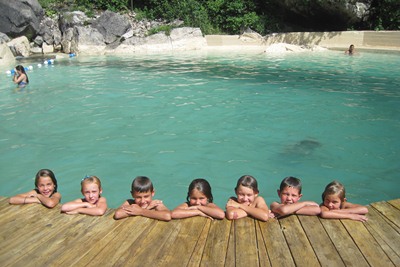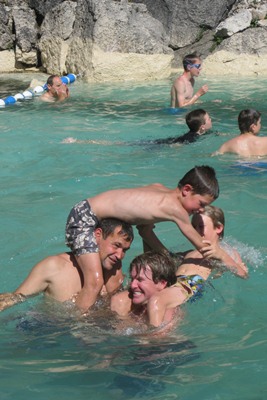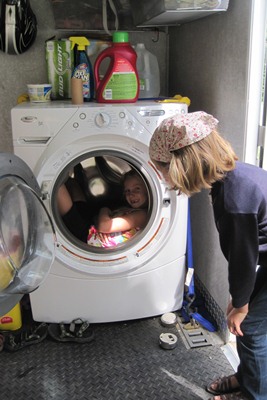 The RV of John is huge, it looks like a real house.

There is even a washing machine that Rylee uses as a swing !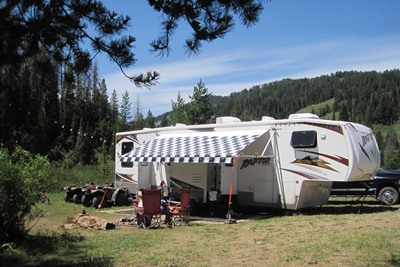 Tugdual initiates Gavin on how to cook above a wood fire.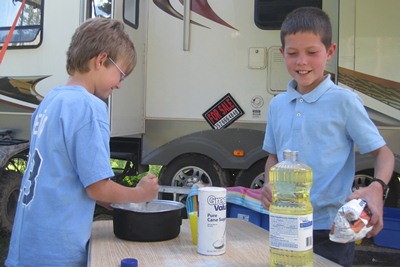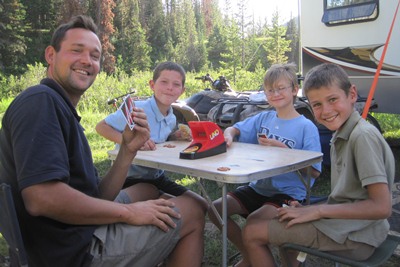 We have good fun with the "automatic" Uno of Gavin.

This infernal machine floods unlucky players under piles of cards .
After a nice evening around the camp fire, we go for a ride with the quads of John.

There is even a garage in his RV to store them !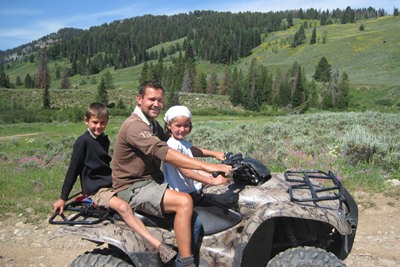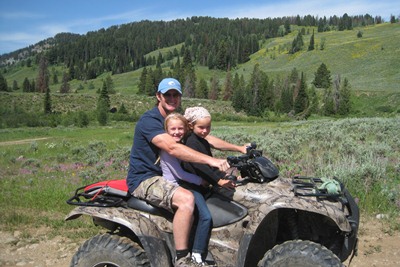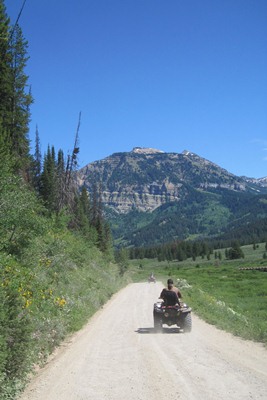 We have a big ride in the montains, Charlotte following behind with the Land Rover.

"Come see us in Florida. We have a guest house at your disposal whenever you want."

Amazing Americans !

Thanks for all, and see you soon in France or in Florida.