We start the tour of Yellowstone by the "Old Faithful", the most famous geyser in the park, named after its legendary consistency.

We are not the only ones waiting for the show!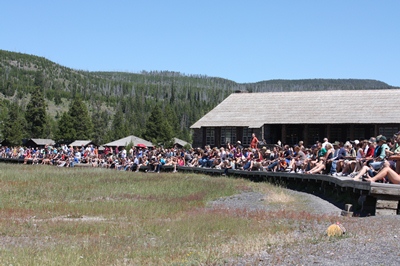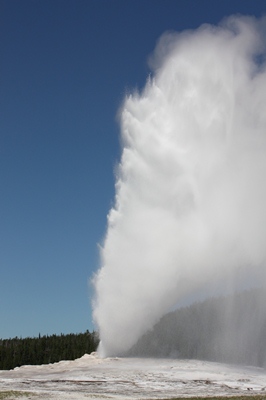 Suddenly, as every 90 minutes, the geyser spits a huge spray of water and steam.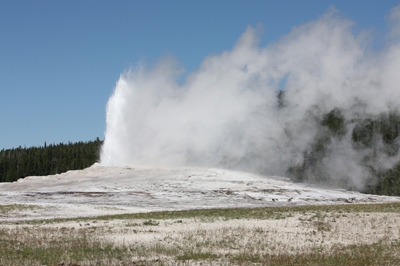 After a few minutes, it calms down completely and only a small plume of steam marks the location of the sleeping monster.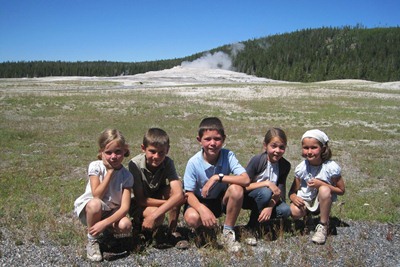 We do a tour together with a Ranger, but girls are more interested in the skin of coyote he carries in his bag than by his explanation about the geysers.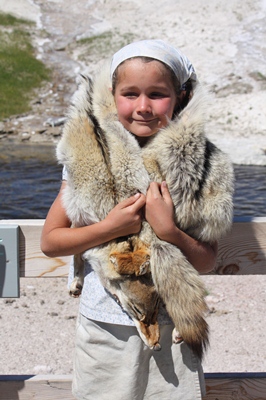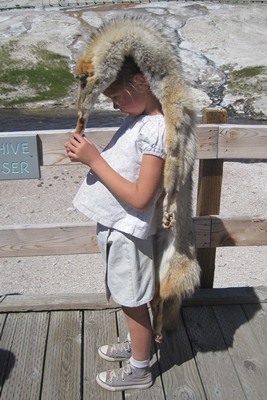 In the fields of geysers, signs indicate the expected time of the next eruption.

Daisy geyser, Giant geyser, Castle geyser... There are hundreds.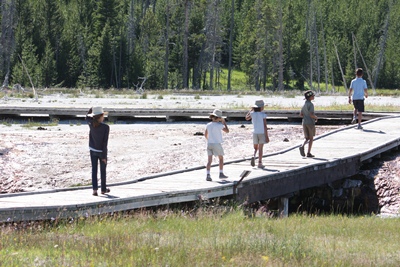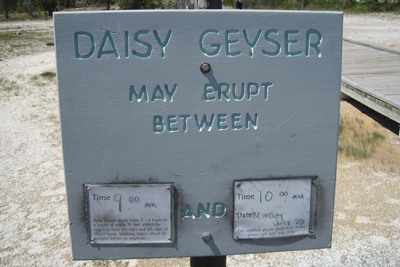 But above all we like the deep colors of the hot springs.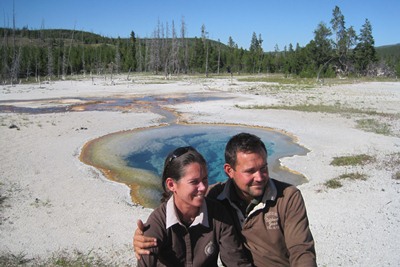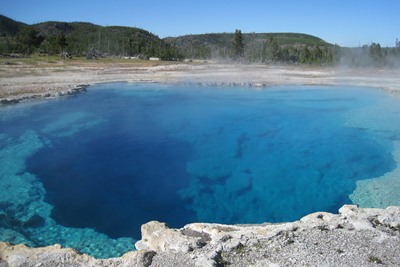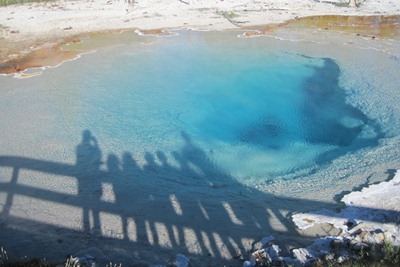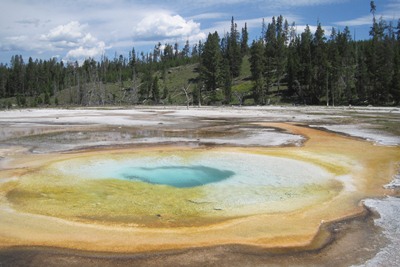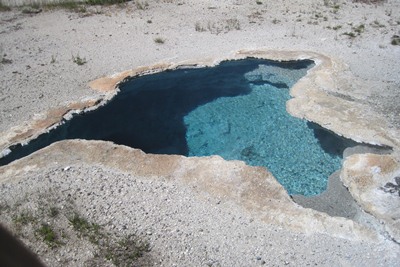 We go and have a look at the Old Faithful Inn.

This luxury hotel, built in 1904, has a beautiful lobby with a 25-meters heigh ceiling, supported by a huge log structure.

We will come back after we get rich !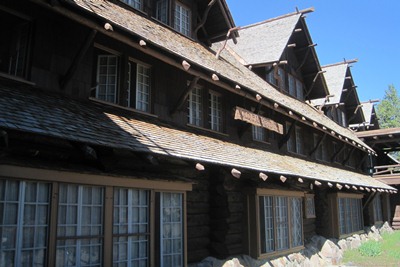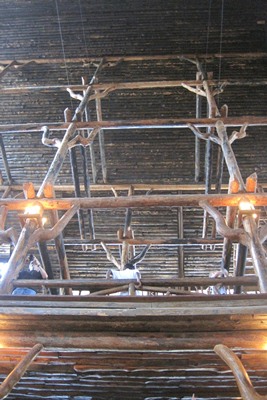 Children admire the old timers...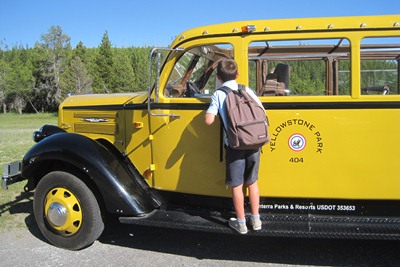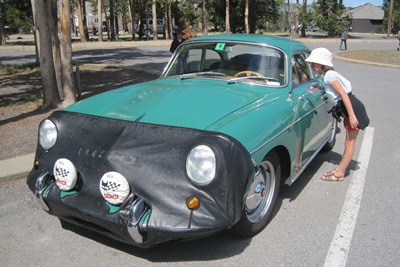 We see a very big elk and a bison so beautiful it seems fake.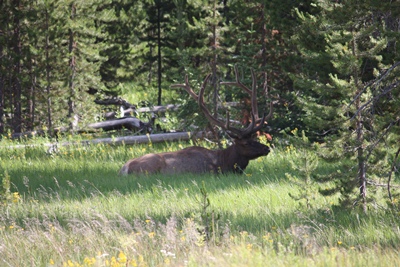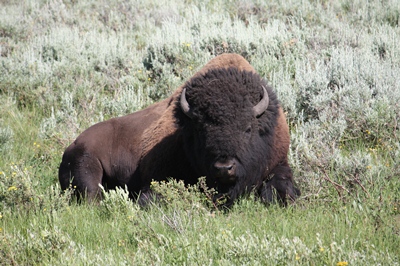 At one point, the road is blocked by dozens of cars.

Great, probably a grizzly bear!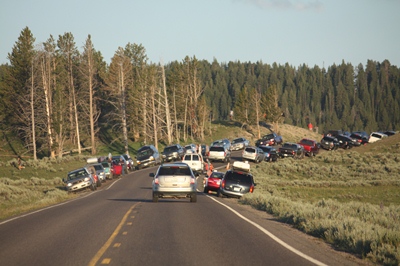 It is actually a wolf, but it is so far that we can hardly see it with binoculars ...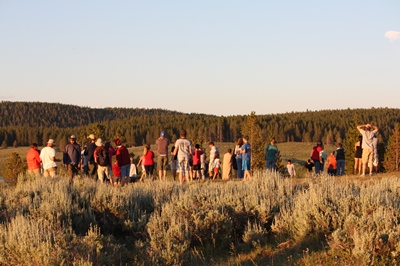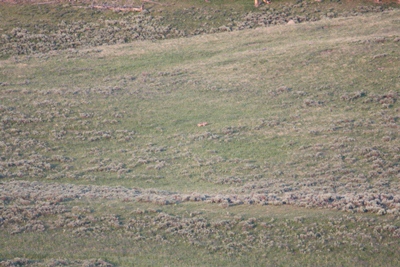 We discover the water terraces of "Mammoth Hot Springs."











The scenery is unreal, but apparently Octavie is bothered by the smell of sulfur!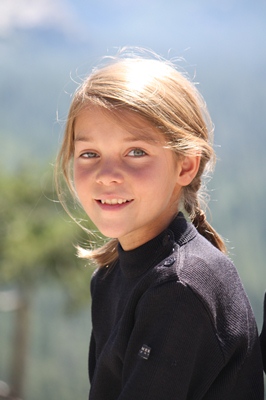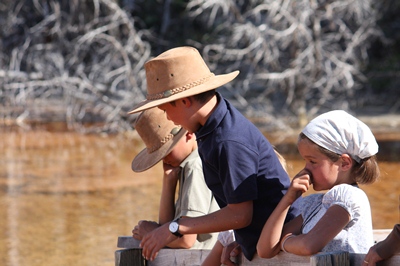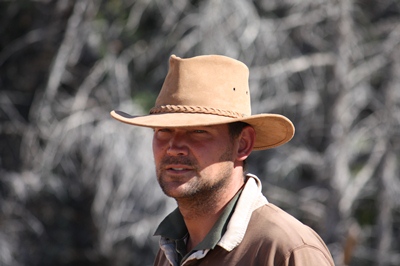 When the springs get dry, the algae die and terraces become clear white: what a strange phenomenon!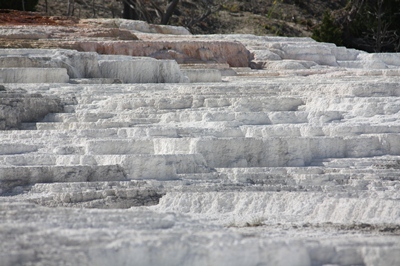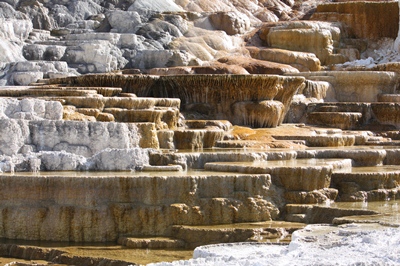 And nine! It gets a bit demanding for parents, but it is a good way for the kids to work on their English.