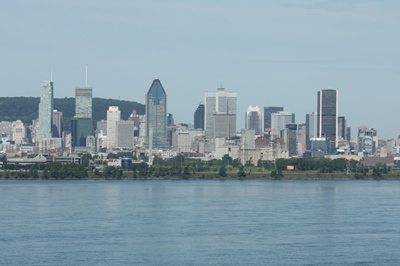 After 32,000 miles through the Americas, we are in Montreal, the last stage on the continent with the Defender.






As we just park in town, Marie-Estelle approaches us.

She has traveled through Africa with her husband in a Land Rover Defender.

"Come at home." We will try to meet again.

We are approached by countless people.

"If you need anything, call me" says Christian.

Awesome.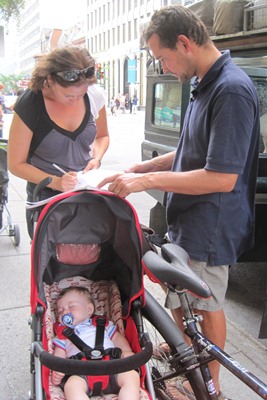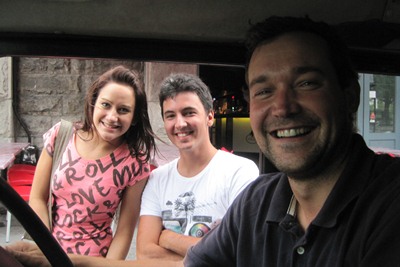 Montreal is an island and we walk along the canals.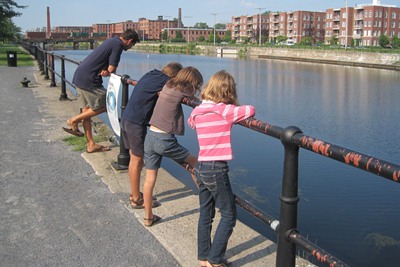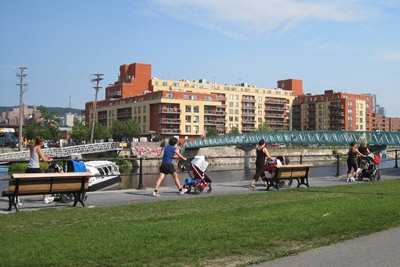 We are witnessing a parade of strollers :

young mothers take a gym class outdoors.
Montreal is very dynamic and Montrealers seem to take full advantage of the summer before the long winter.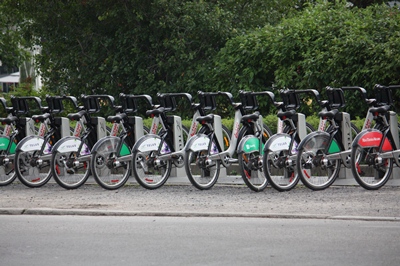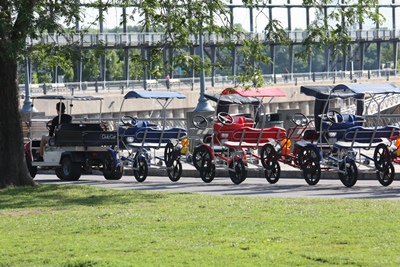 The city is very green and very pleasant to live in.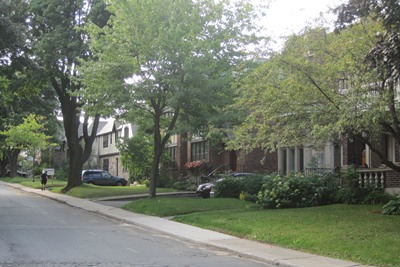 The district of Westmount is very plush.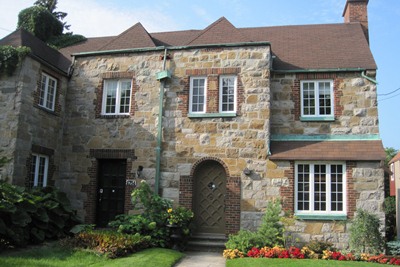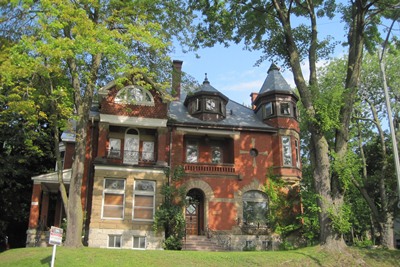 There are very few buildings and residential areas consist of small houses with stairs on the outside.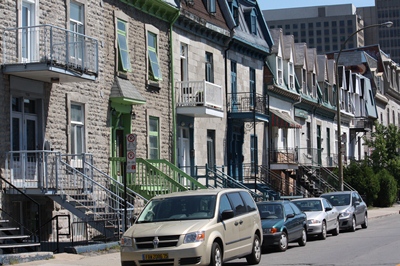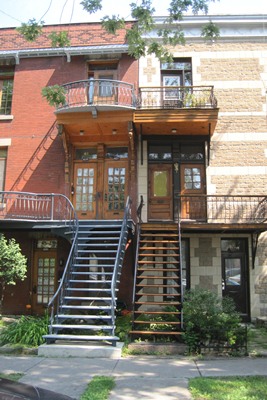 The houses of the city center are more austere, but the neighborhood is very lively.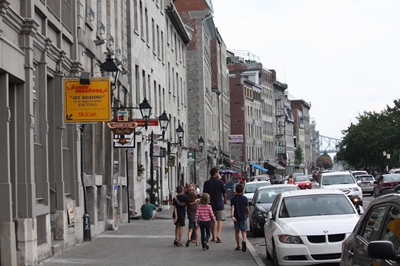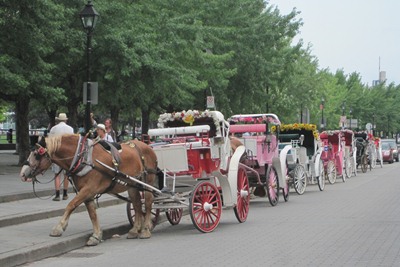 We buy lots of books for children

including the "Three Musketeers" in four volumes in an attempt to keep our Agathe busy for a while.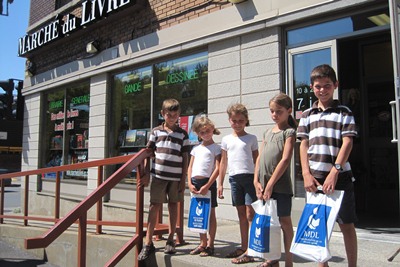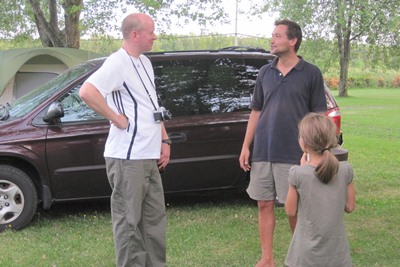 We settle in a camp to sort our stuff before shipping the car.

Andrew addresses us and we spend a while discussing about our adventure.





Between rainfalls, we empty and clean the entire car.

Fortunately we bought a big tent to be our home during the coming weeks.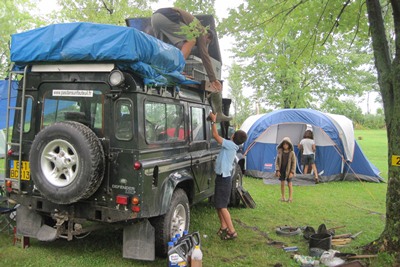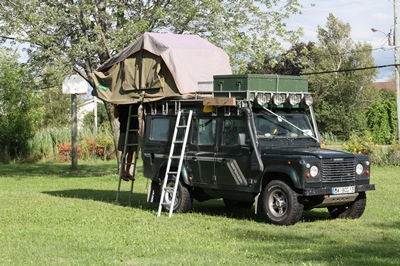 We try to take advantage of any sunny period to dry the tent.






Children start reading their new books.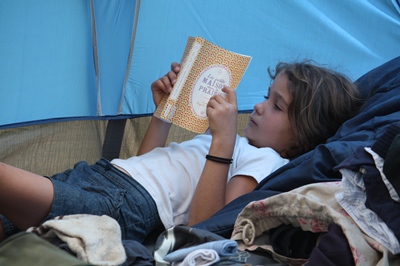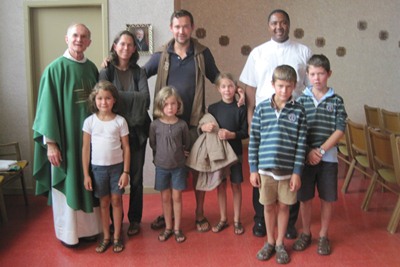 We assist to a beautiful Sunday Mass, very kindly welcomed by Father Poirier and his vicar Father Michel.
The day of departure, Matthieu drop the whole family downtown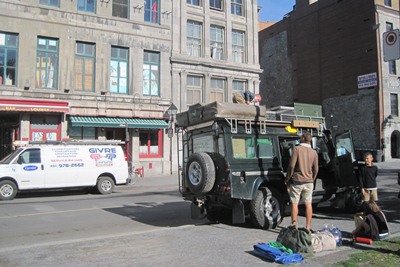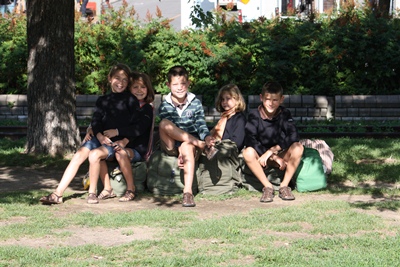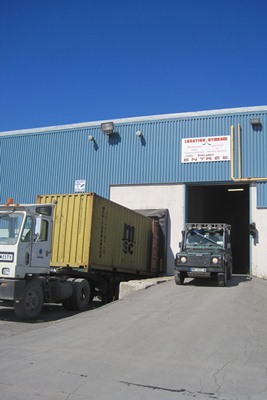 and bring the car to the port to be loaded in a container.

We will get her back in Durban after 6 weeks.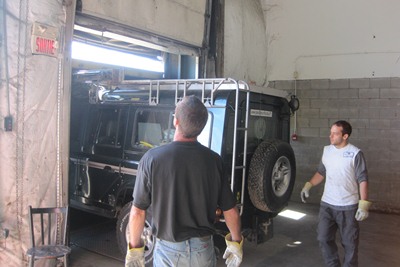 We rent bicycles and off we go to explore Quebec.