From Sorel-Tracy to Val-David.

September 2011.


The storm "Irene" did some damages on the bike path, but we still manage to pass!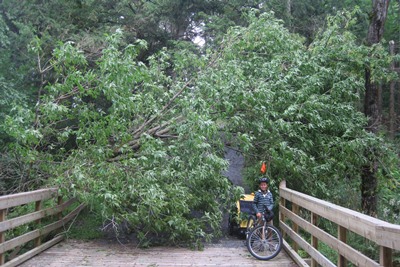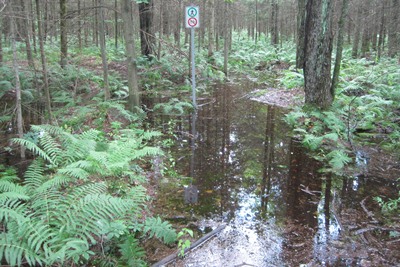 As we drive along a busy and dangerous road, Gilles stops at our level:

"This road is too dangerous with children. Let me give you a lift until the next town."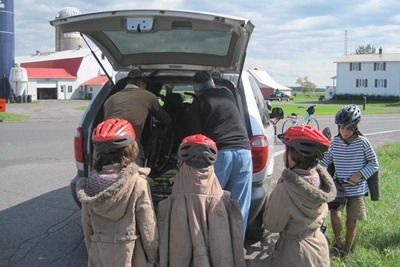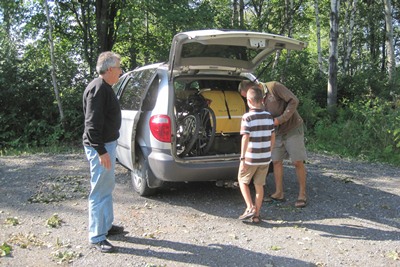 Gilles is really nice because with our load, it will take two trips to carry everything.
At Sorel-Tracy, we take the ferry to cross the Saint Laurent river.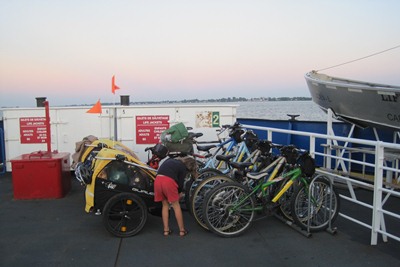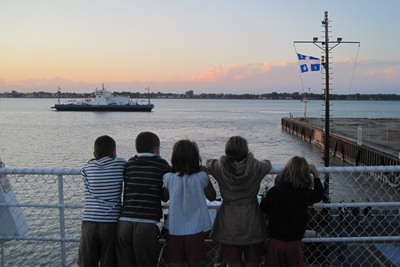 But it is getting dark, and we must quickly find a place for the night.

Riding along a small road, we stop near a chapel and Emilien, the owner, offers us hospitality: great !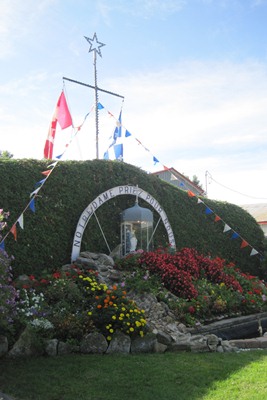 On top of letting us sleep in his garden, he opens his sugar shack, inviting us to feel at home !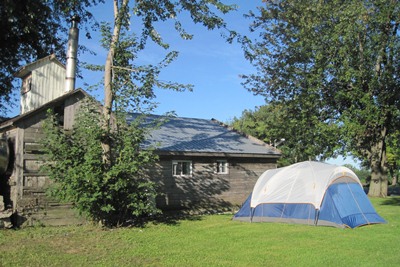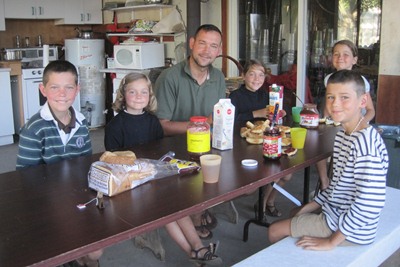 The next morning we meet Serge, the son of Emilien and his daughter Leonie.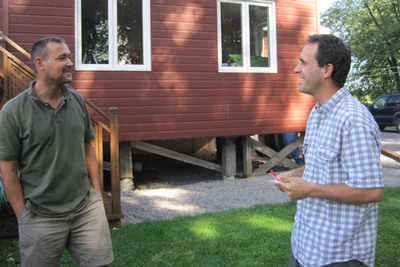 This original swing built by Serge is fantastic.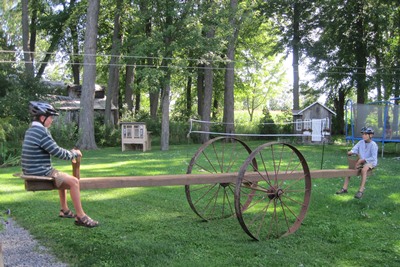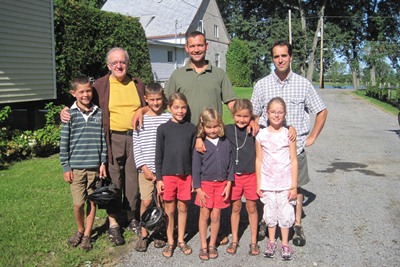 We are amazed by such kindness: a big thank you.

The art of living in Canada.

In winter, this funny cabin, mounted on blades, will be pushed over the ice of the river for ice fishing.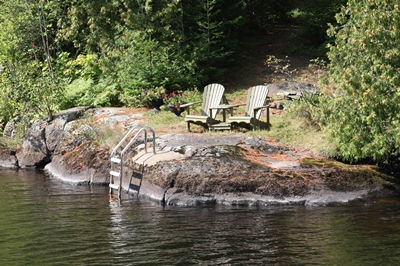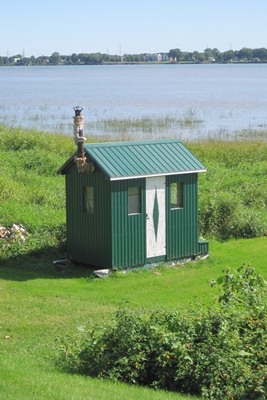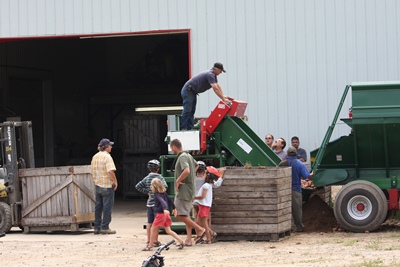 It is the time of harvesting potatoes !





Passing near a construction site, workers offer the children some Piroulis.

Great fun.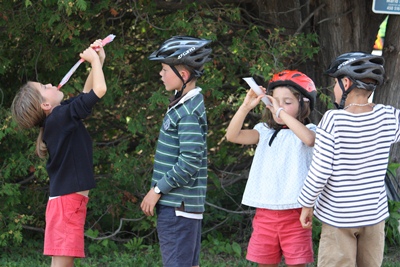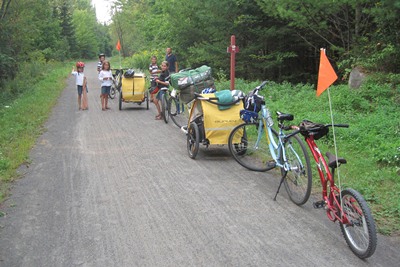 We finally reach the bike path "Petit Train du Nord" going towards the Laurentians.






Enguerrand and Beatrix take advantage of little break to make an experiment !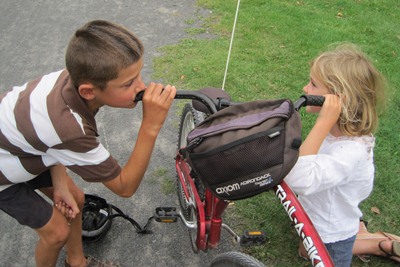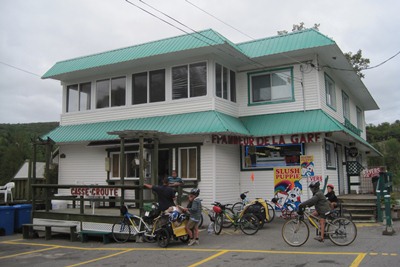 At Sainte-Adele, we buy our dinner at the convenience store.

When asking the owner for water, we realize that he is from Marseilles.

Incredible!



Richard invites us to have a drink on the terrace, and we meet the "Marseilles Mafia" in the Laurentians.

Four families of friends and relatives who have settled here some years ago.

After a good hour sharing memories, Richard and Sylvie propose us to spend the night in their house.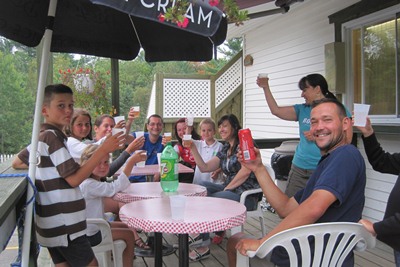 What an evening !

The children are taken by Nils and Corentin in a furious pillow fight.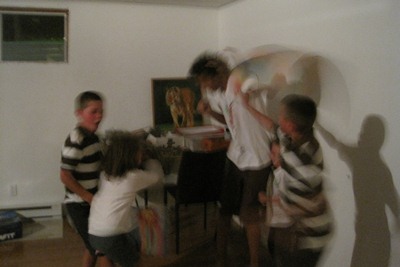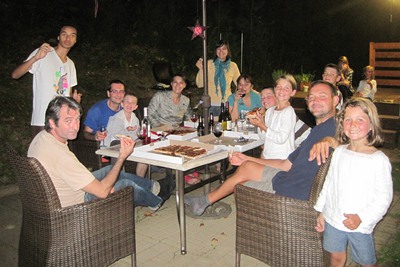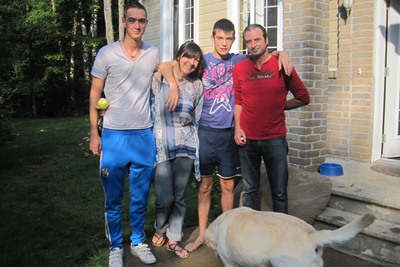 A big thanks to all of you for the good time spent together.


We finally reach Val-David.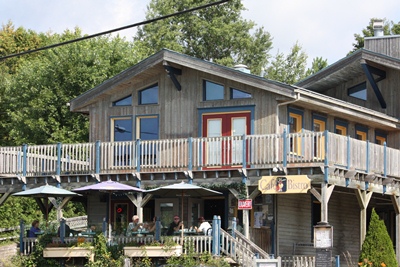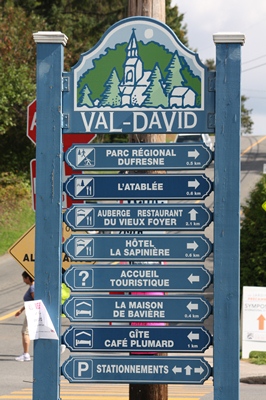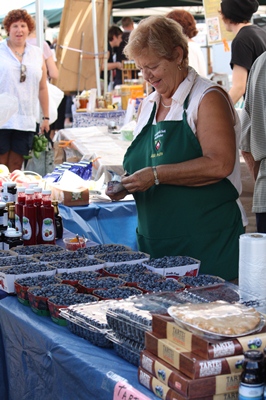 This small village is famous for its beautiful market.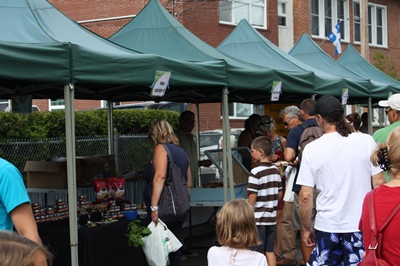 We share a few Kouign Aman (Typical French cake) and waffles with maple syrup... look at the sweet teeth !