Back to Montreal.

September 2011.


We leave the bike path to reach the cottage of cousins: but the slope is hard !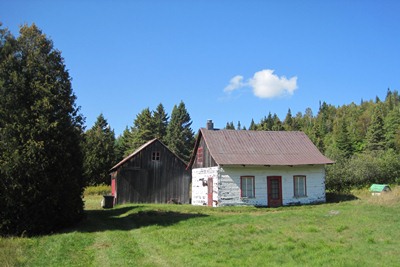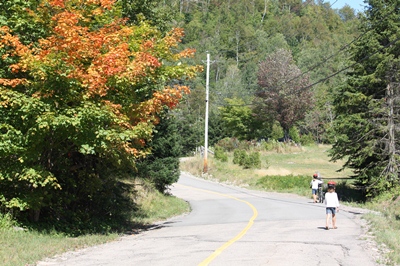 We finally arrive at Cyril and Sandrine.

Their cottage is located on a hill and enjoy a breathtaking view.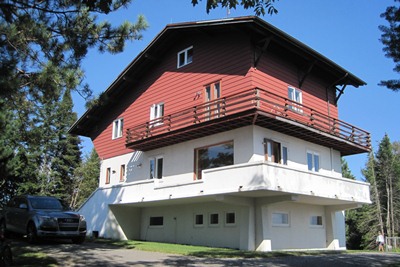 The weather is nice and children plunge directly into the pool.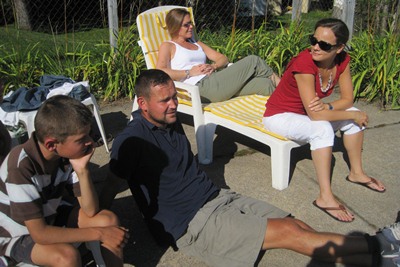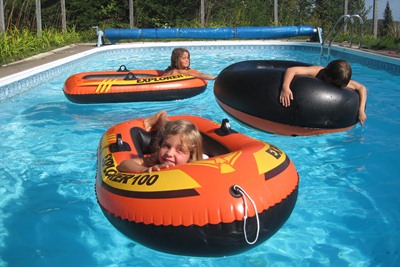 Quickly followed by Matthieu and Cyril !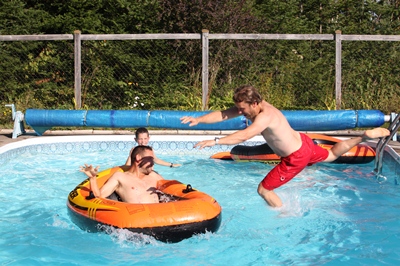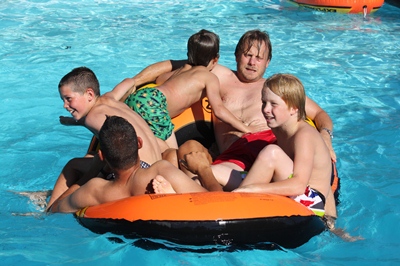 Tugdual and Enguerrand make the acquaintance of Jules and Lucas who have exactly the same ages.

Cyril, a motorcycle enthusiast, built a motocross track in his garden and the boys enjoy the experience of riding a mini motobike.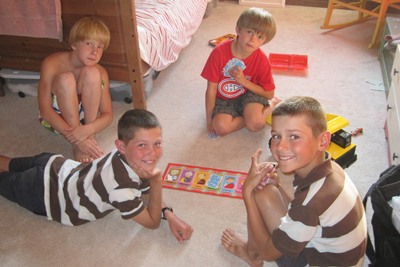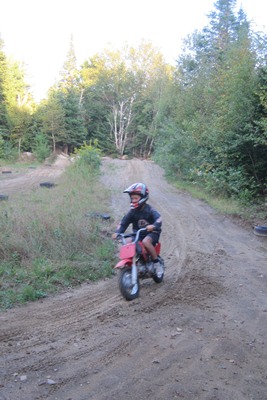 Timothy, the youngest, does not want to leave Beatrix and Octavia. "Where are my little girls?" he asks all day long.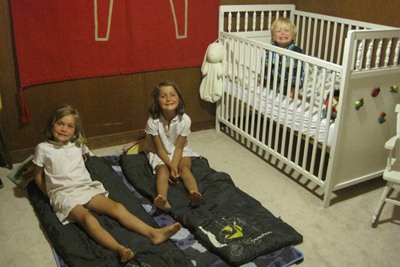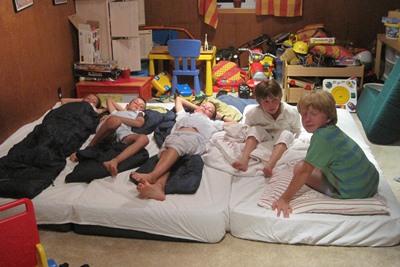 We also met Valentine, Cyril's sister, who just moved to Montreal.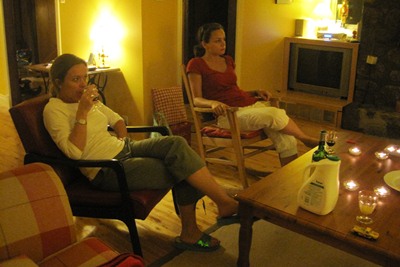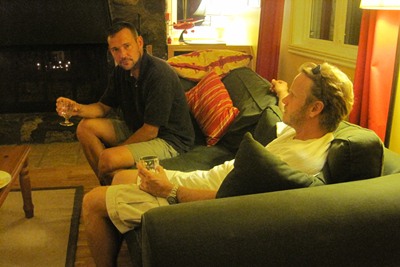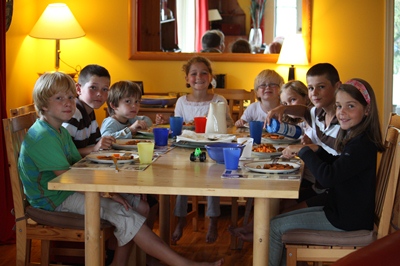 What a great table !

Thanks for this good weekend.






Back on the road in the opposite direction: towards Montreal.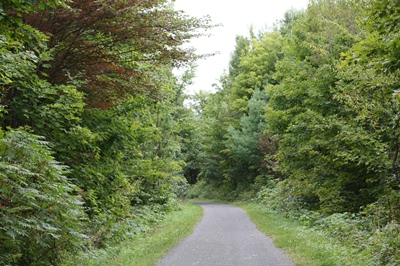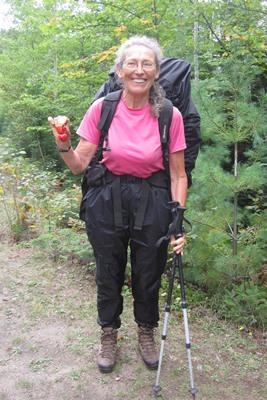 We meet Elizabeth, a lady from Grenoble who is walking 1000 km from Gatineau to Quebec city.

What a brave lady !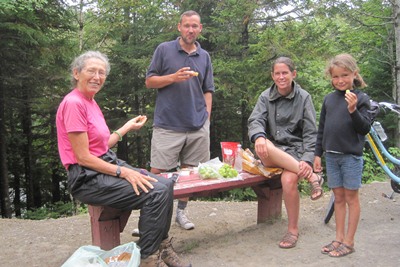 Along the road, we find the queen of chanterelles !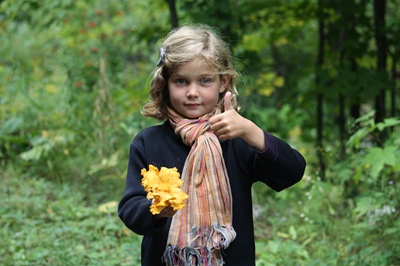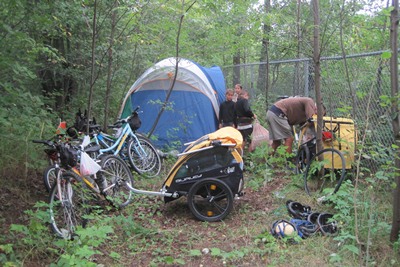 Getting closer to Montreal, it becomes more difficult to find a bivouac.

We spend our last night stuck between the bike path and a railway track ...
As we are a little bit late, we take the train.

Not that easy to load everything inside the train in less than 3 minutes !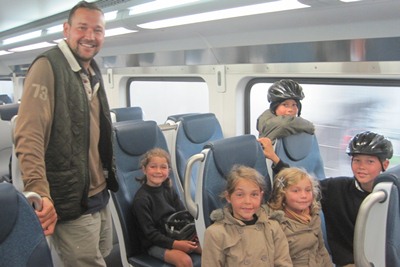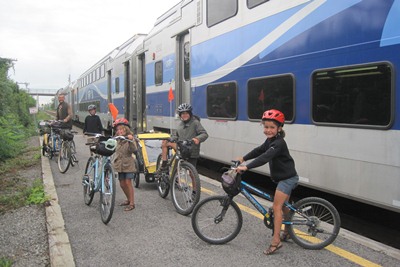 After fifteen days and around 550 km of cycling , we bring our bikes back.

The kids were really super brave.

Another great adventure.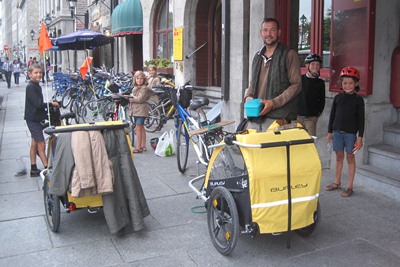 We rent a car for the rest of our stay in Quebec.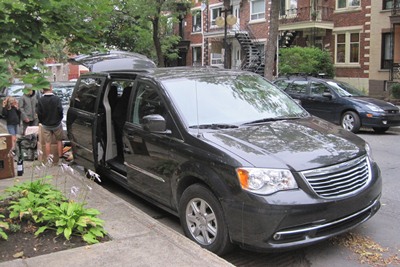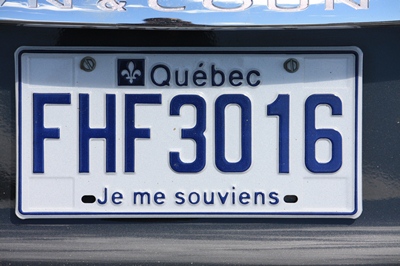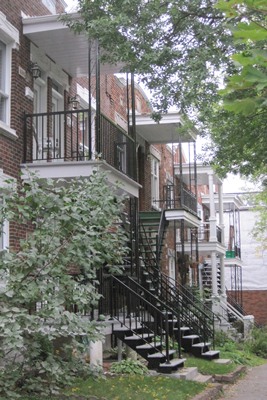 Before leaving Montreal, we visit Henri and Marie-Estelle.

They drove around Africa with a Land Rover a few years ago.

We spend a great evening sharing all these stories that make a trip.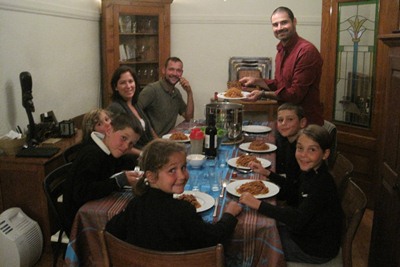 We spend the night in their home and in the morning, everyone wants to play with the little Maxime: he is so cute !

A big thank you and let us know about your new adventures.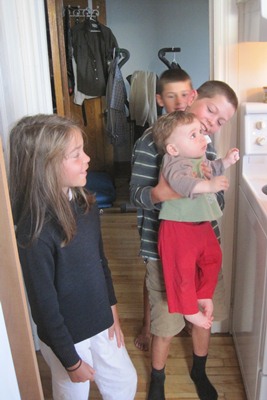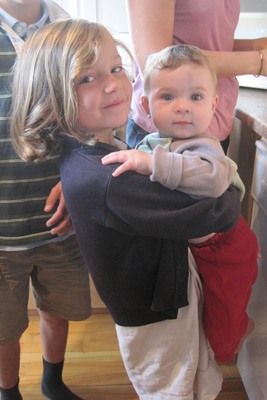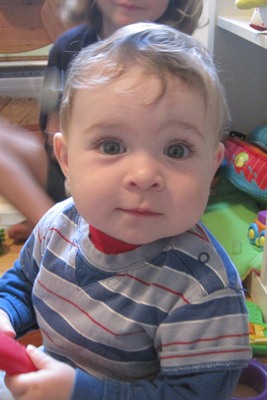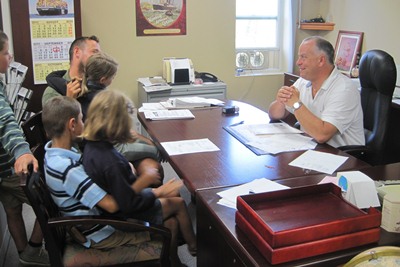 We go to see Bruce, our forwarder, to finalize some papers.

The car will arrive in South Africa on time, which is good news.