Coudres Island.

September 2011.



The road to Chicoutimi goes through huge forests, interspersed with some old hunting cottages.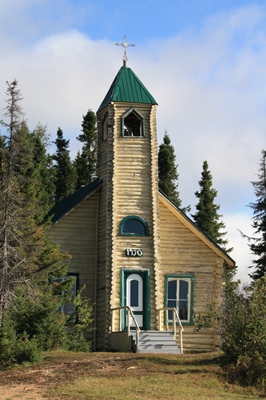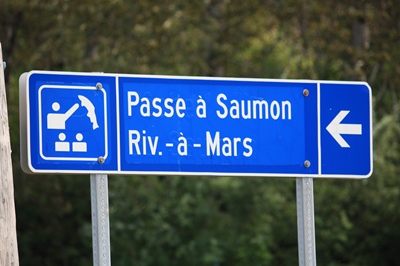 We visit this pass which allows salmons to go up the river in order to lay their eggs.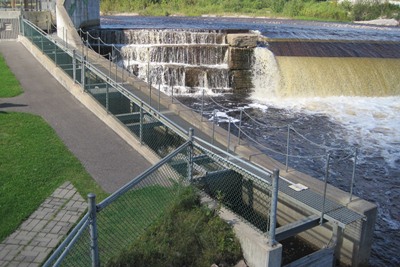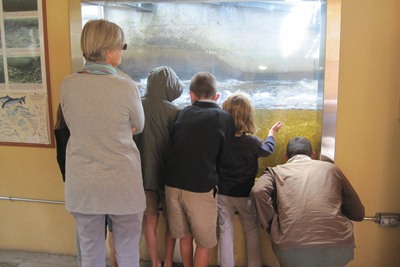 We discover the beautiful Ha! Ha! bay (This is not a joke), and its pyramid built from road signs.

Rather original.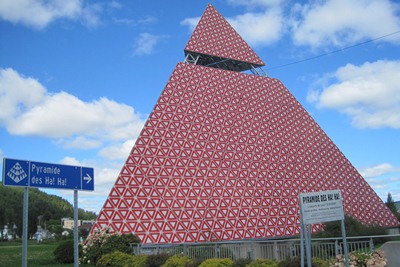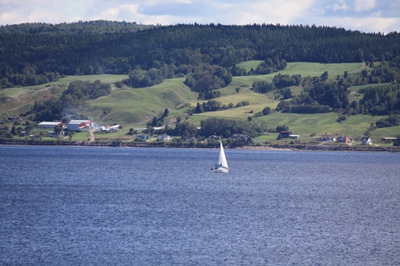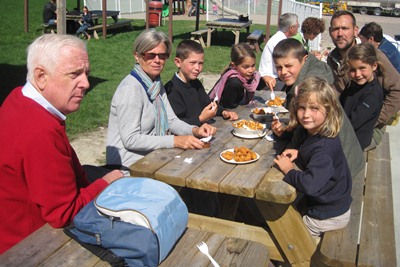 Grandparents discover the poutine.

Grandpa is a bit skeptical !

In Chicoutimi pulp factory museum, we listen to the testimonies of former factory workers.

But the old Quebec accent is not always easy to understand !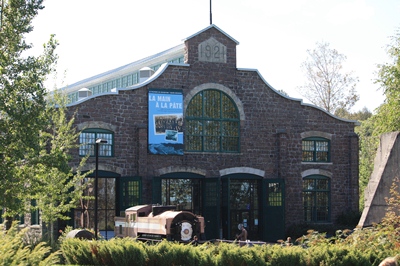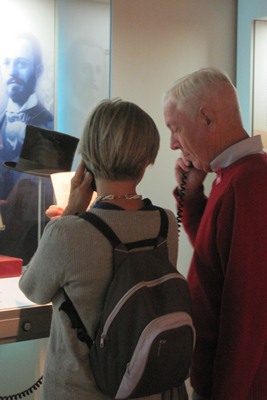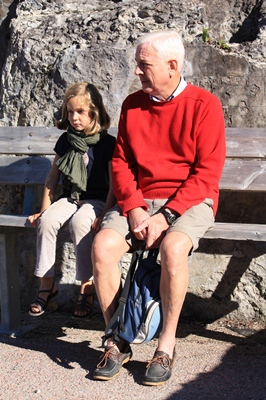 The weather is still beautiful !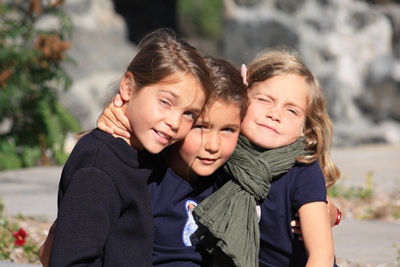 Children enjoy being with their grandparents.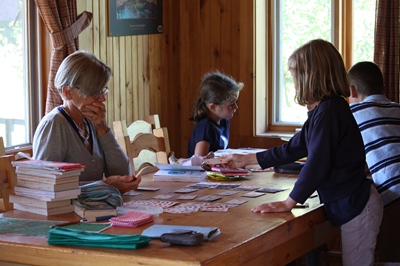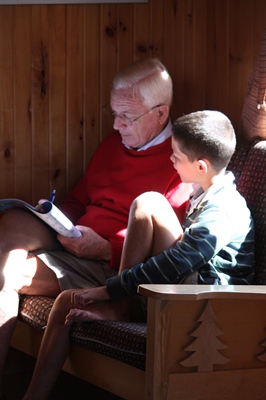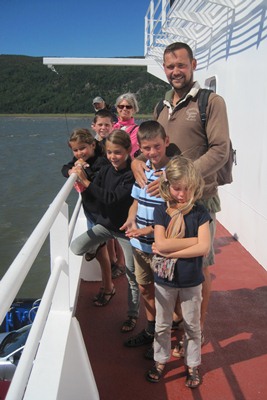 We take the ferry and set off for a walk on "Ile aux Coudres".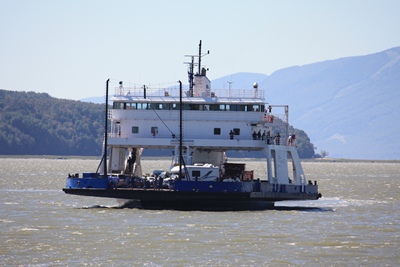 We find a typical Britain atmosphere on this small island located on the St Laurent river.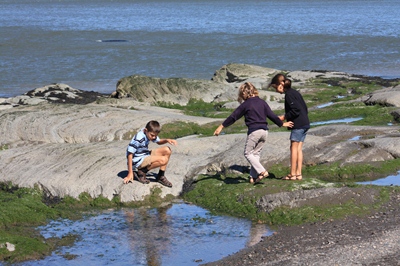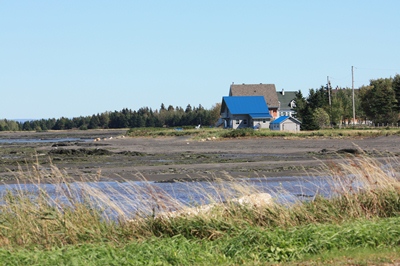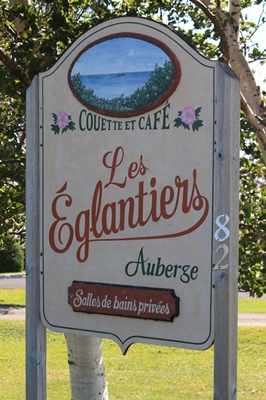 Here, "Bed and Breakfast" is called "Blanket and Coffee".

Today, the island lives mainly on tourism, and its windy exposure is perfect for kite surfing.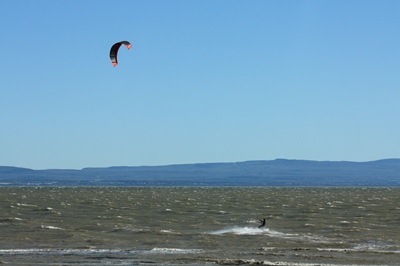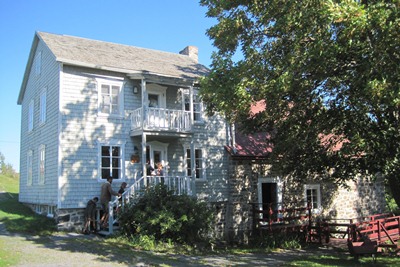 We visit the museum of the flour.


This beautiful water wheel still works and the visit by the Miller is very interesting.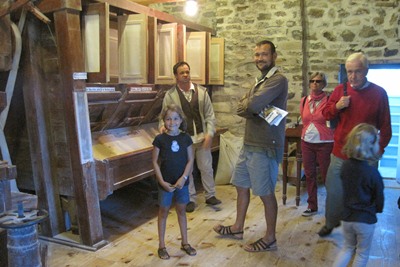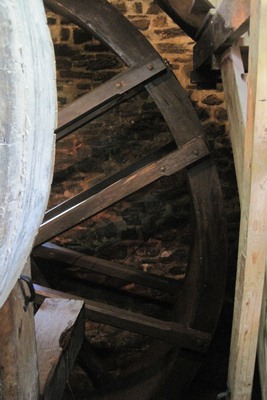 We learned that buckwheat and wheat were the main diet of the inhabitants at that time.

Strange plant !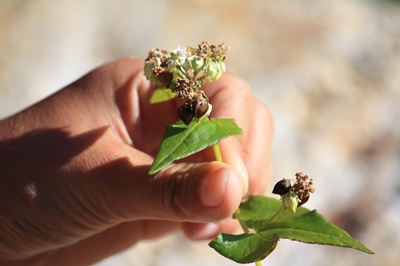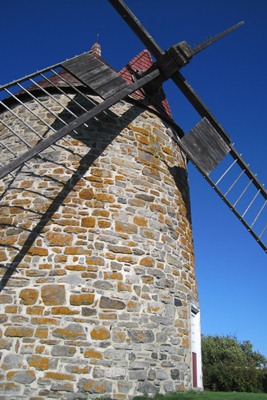 And during winter, as the water of the river was frozen, a windmill was built to take over.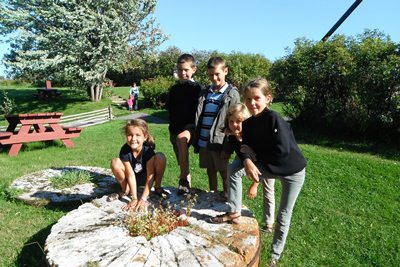 The island also lived on freight transport on the St. Laurent river, and a museum is dedicated to these strange boats.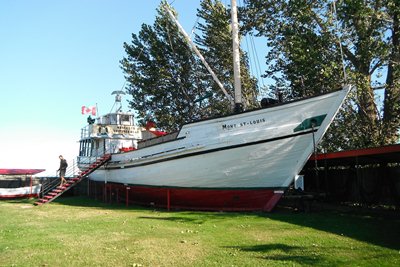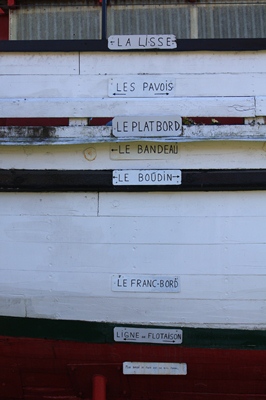 Children are delighted to be able to run all over the boat.