Sainte-Anne-de-Beaupre.

September 2011.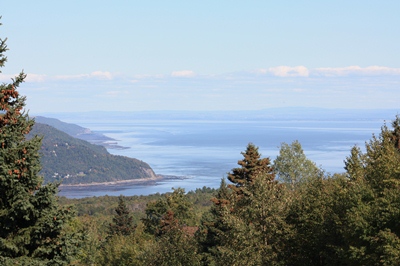 We go and visit the beautiful village of Rivière-Saint-François, stuck on the banks of the St Laurent river.


Although we are more than 500 miles from the estuary, tides are strongly felt.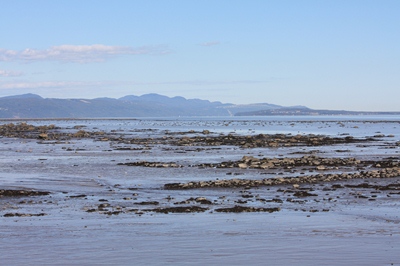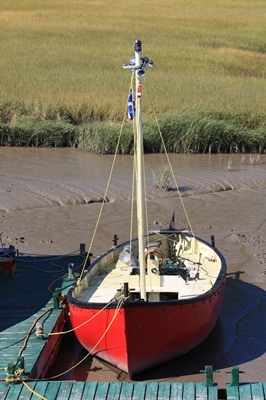 And landscapes are marine, although the water is not salty.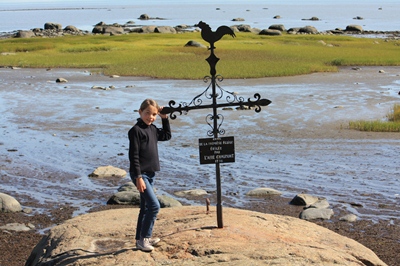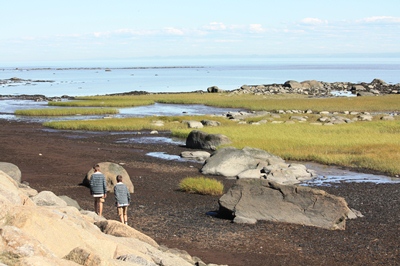 In the village, a resident decided to rebuild the foundations of his house.

The house is lifted and moved about twenty meters away without having emptied the closets: Incredible !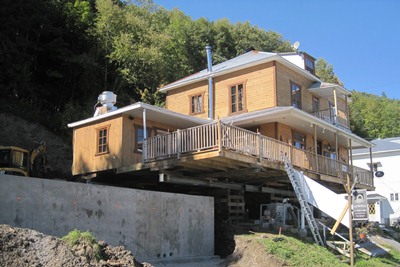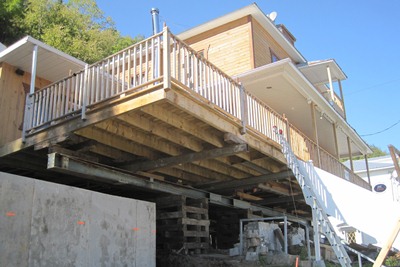 We go for a long walk to climb the "Mont du lac des cygnes".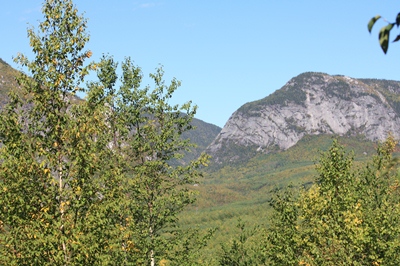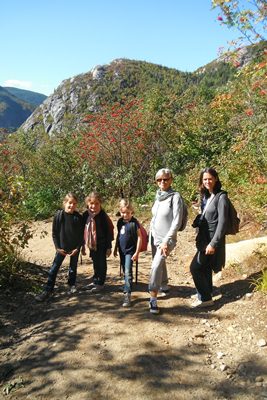 The girls would love to catch the tadpoles of this small lake.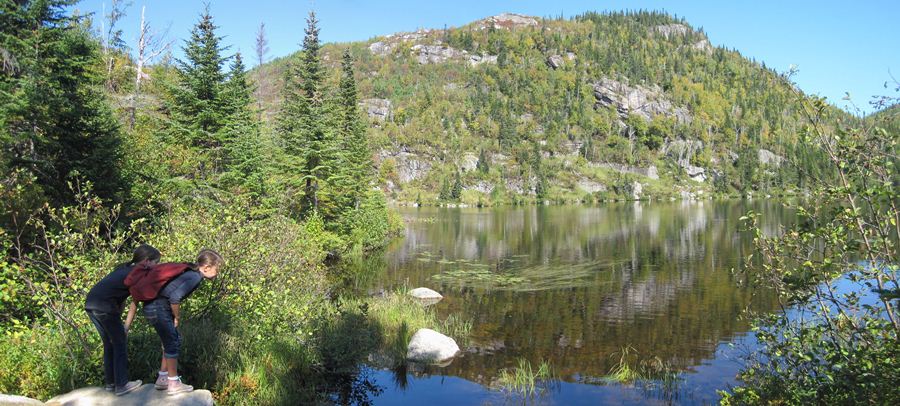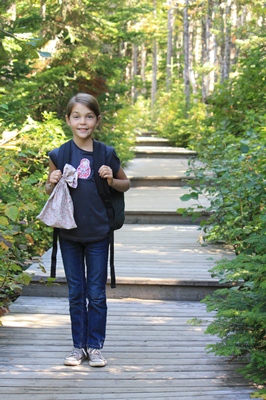 The end of the walk is done on pontoons, to protect the fragile flora.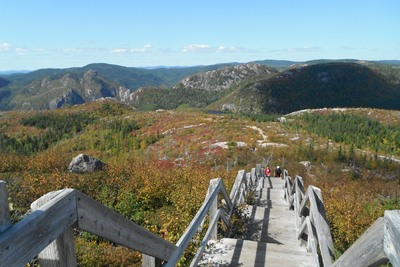 Grandpa, subject to vertigo, does not climb till the top but still enjoy a beautiful view.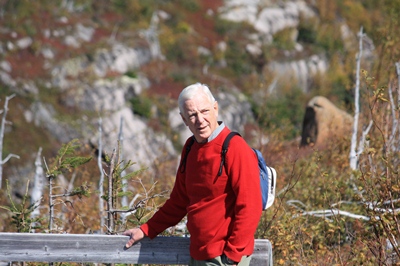 On the top, the view is truly magnificent.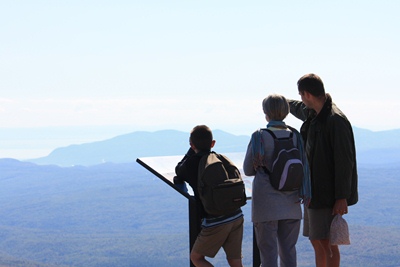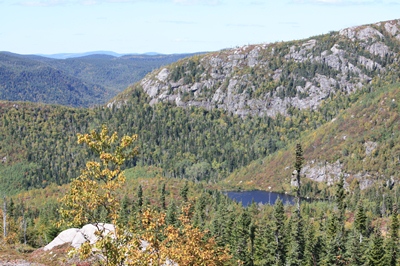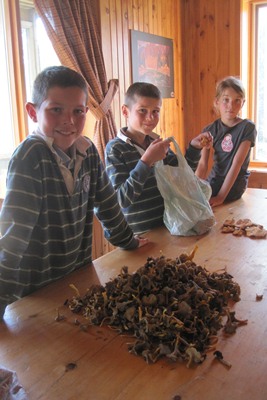 And on the way back, Tugdual finds a field of grey chanterelles !

Great !
The Basilica of Sainte-Anne-de-Beaupré is an important place of pilgrimage for Catholics in North America.

This funny round building is not a mosque but a cyclorama where is exposed a huge circular painting of more than 1500 m2.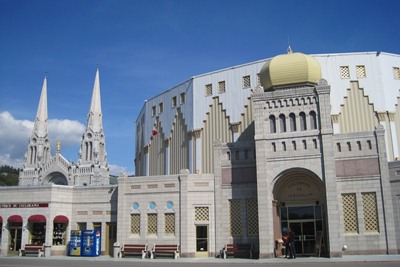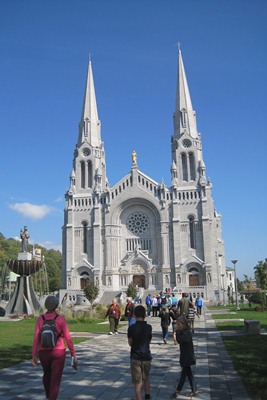 At the entrance of the basilica, no ex-voto, but sticks that reflect the many healings that took place here.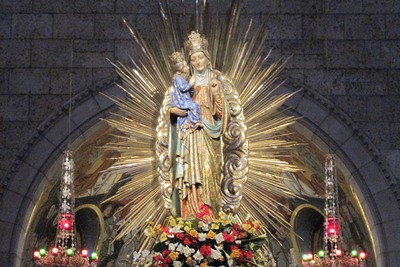 On the parking lot, we plot this strange vehicle.

After verification, the body of the moose is not in the car, but in the trailer behind !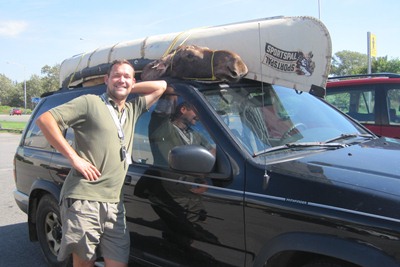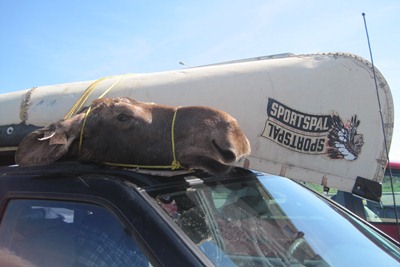 Grandpa and Grandma invite us to celebrate Matthieu's birthday.

37 years already ! Slowly, we get old !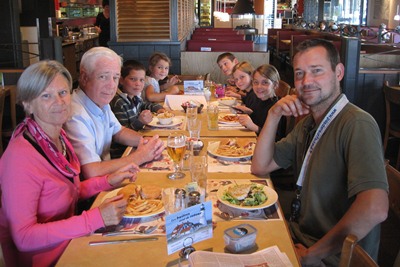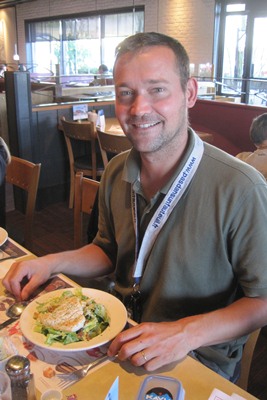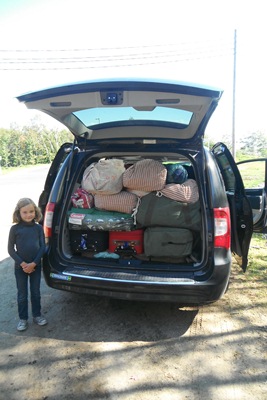 But the time of departure has arrived, and it is not easy to fit all the luggage into the car.

Grandpa and Grandma will bring with them the souvenirs collected during 11 months of travel.

But once at the airport, suitcases are too heavy.

A new sort is necessary and we get some tears as we throw some souvenirs.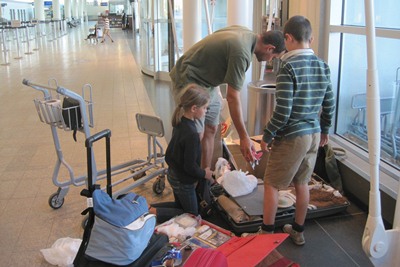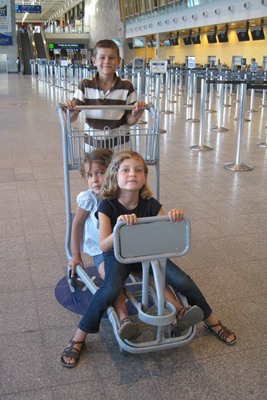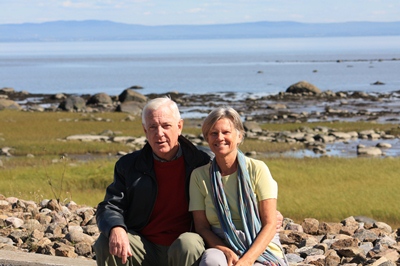 Goodbye Grandpa and Grandma, we spent two great weeks together.