Mont-Saint-Hilaire.

September 2011.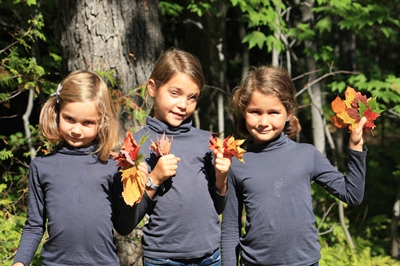 We are at the end of September and the beautiful colors of autumn arrive.

It's wonderful.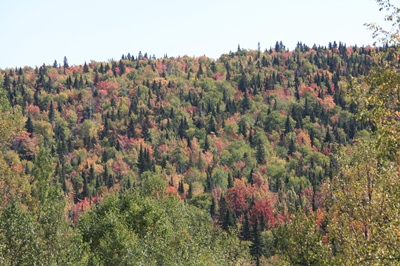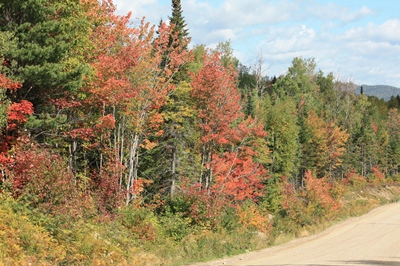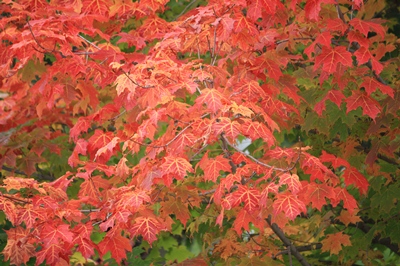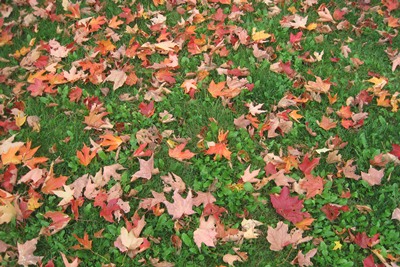 For our last week in Canada, we settle in a camp near Montreal.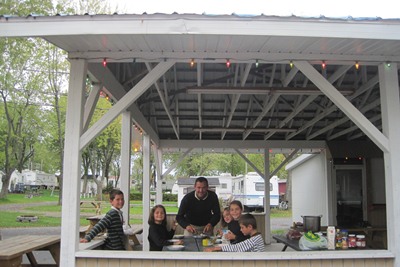 We take the opportunity to start the new academic year three weeks late!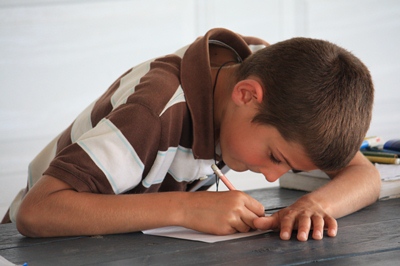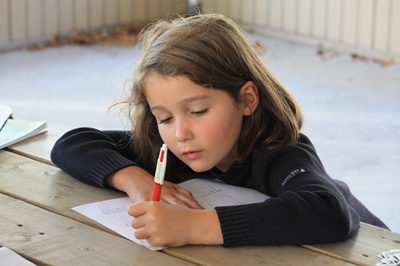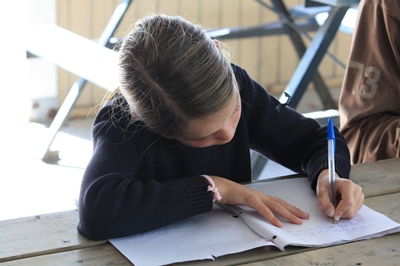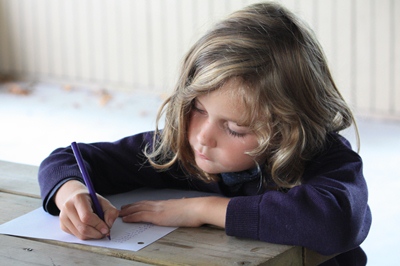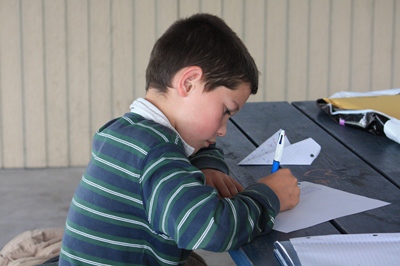 During the breaks, we study the guides for Africa.

Next to the campsite, Tugdual find this huge mushroom.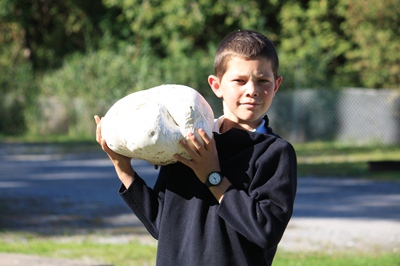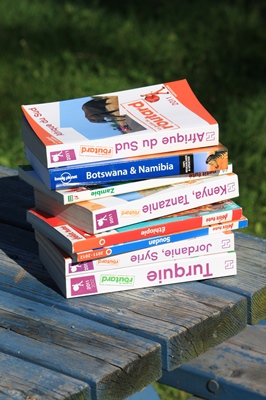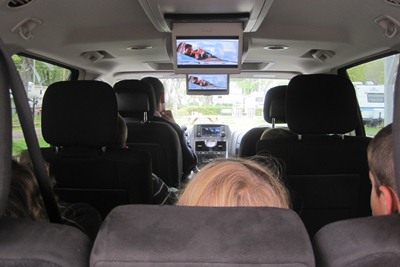 We organize movie sessions in the car !

Kids love Eddie Murphy in "Beverly Hills Cop".





We visit some cousins of Charlotte.

Bérengère and Denis settled in Canada about ten years ago with their four children.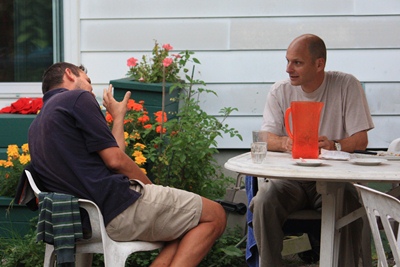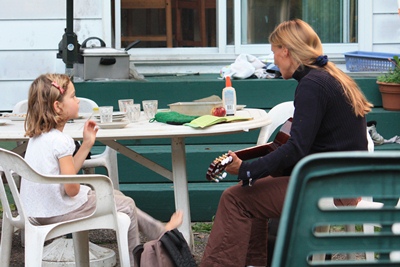 When Berengere brings her guitar, Beatrice loves singing with her.

The children spend much of the afternoon jumping on the trampoline, and end up on skates for the first time in their lives.

Good bit of fun.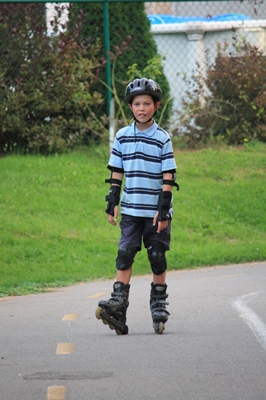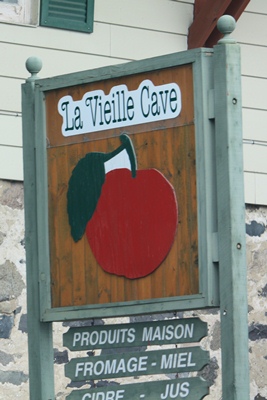 In Quebec, fall rhyme with apple.

Everyone comes to stock for the winter.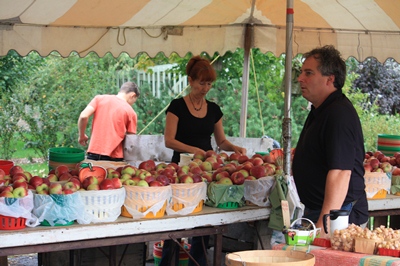 And as Halloween is not far, pumpkins are also out !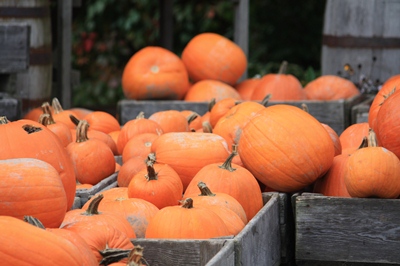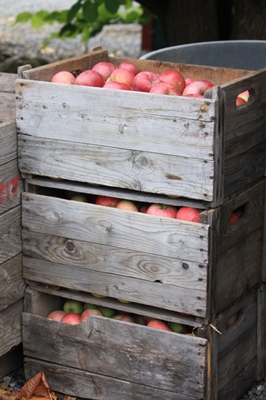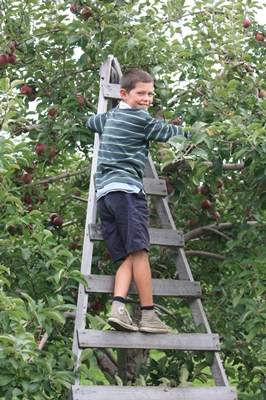 Most orchards operate on the base of U-pick: we love it.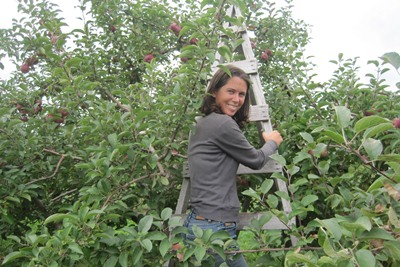 It is faster to pick up apples than raspberries.

Our bag is full in minutes.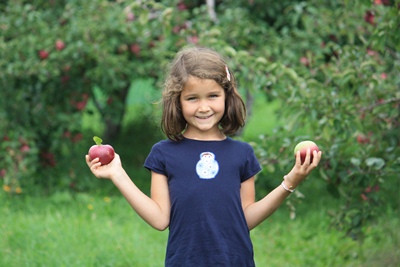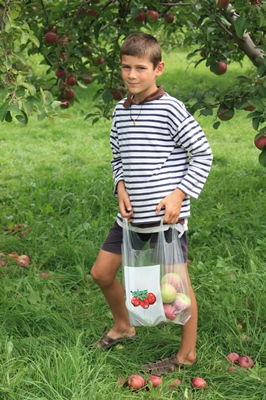 After two months in Canada, we leave for New York.

At the station, we meet Jocelyn, a Guadloupéenne who lives in Montreal.

She helps us with our luggage.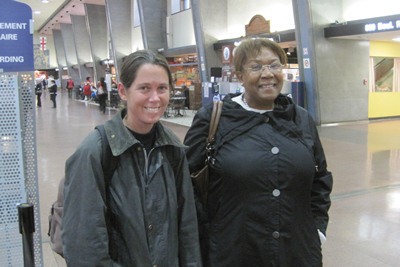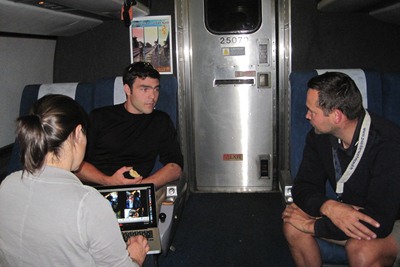 In the train we meet Tom and Chloe.

They come from Vancouver and go for a one year tour in Europe with their two children.

Matthieu prepare them a list of the French dishes not to be missed ...

Bon Voyage.