Johannesburg.

October 2011.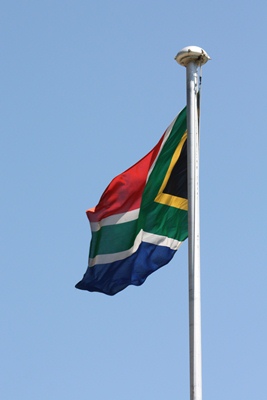 After a 24 hours journey and a stopover in Abu Dhabi, we arrive at Johannesburg.

It's not easy to get used to drive on the left side of the road.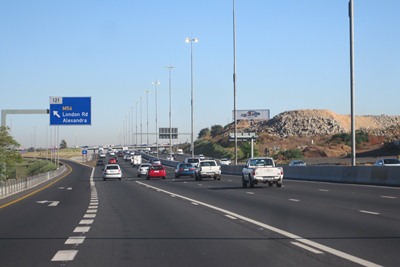 We are greeted by Loïc and Caroline, who have been living in South Africa for 3 years.

We have been linked by a mutual friend and we are welcomed with an incredible kindness, like old friends.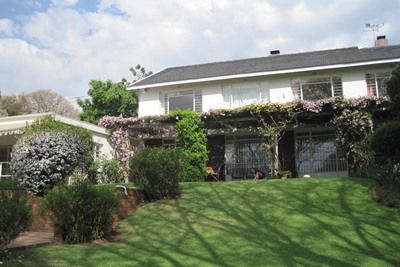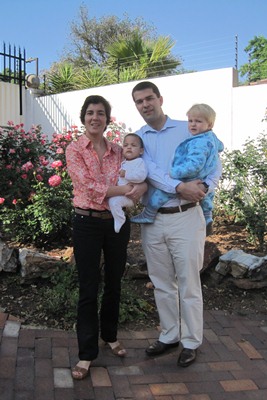 We take full advantage of the spring in the southern hemisphere.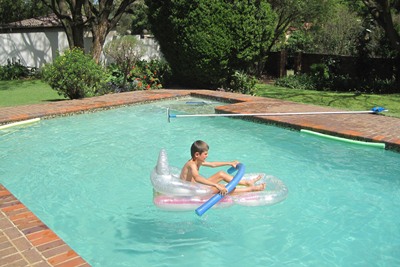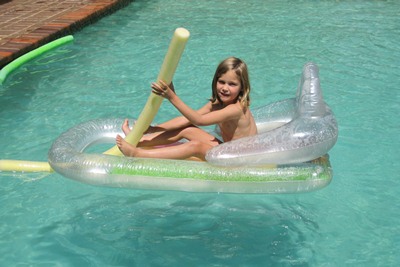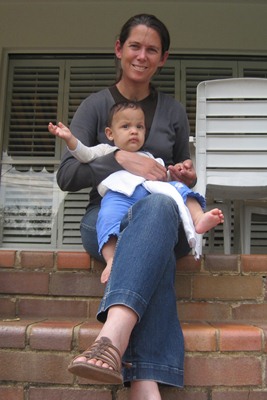 Juan and Maria Lucia are too cute and Charlotte is delighted to pamper.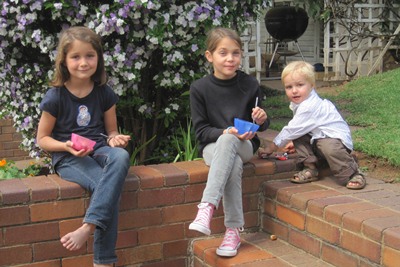 We meet Florence, a friend of Caroline, who joins us for lunch with her daughter Appoline.

Expat life in South Africa does not look too hard !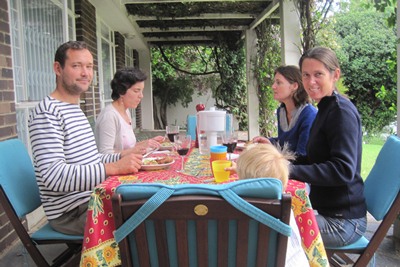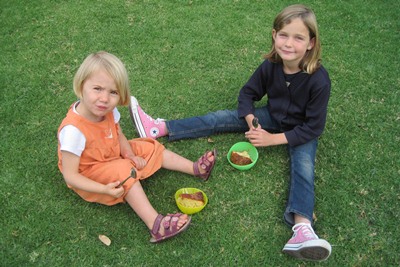 We spend a very nice evening together.

We would have been happy to stay a few more days in such good company, but our car is already waiting for us in Durban.

A big thank you for this nice welcome.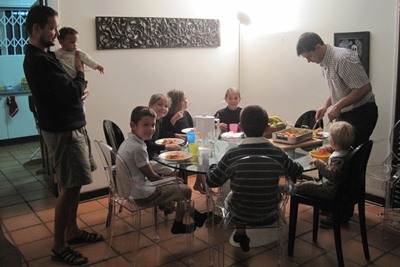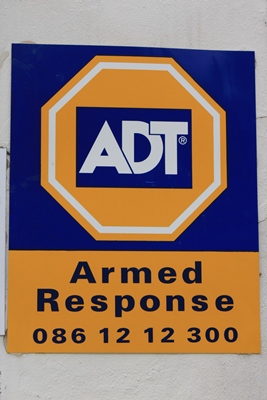 The level of safety in rich neighborhoods is impressive.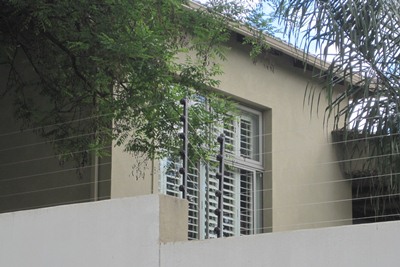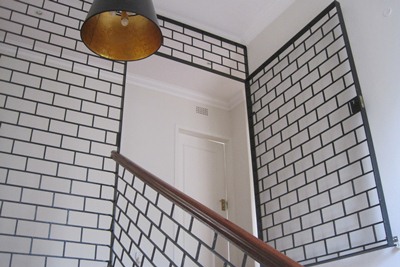 On our way to Durban, we cross parched plains.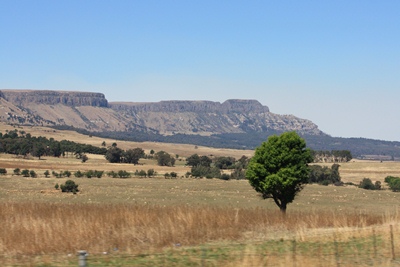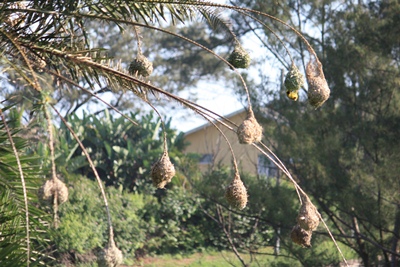 We see our first "weavers".

We love watching these little birds weaving their nests with such an incredible dexterity.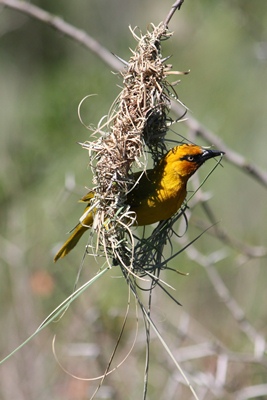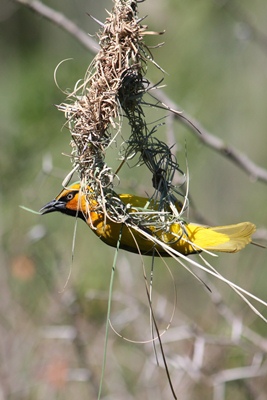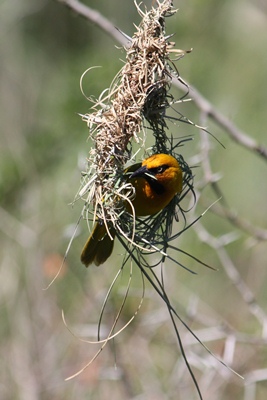 In Durban, we settle into a hostel for backpackers on the shore of the Indian Ocean.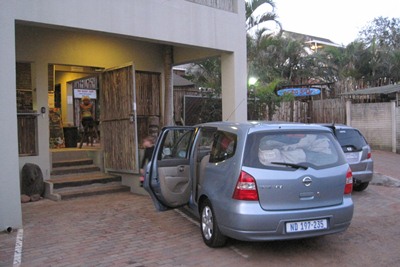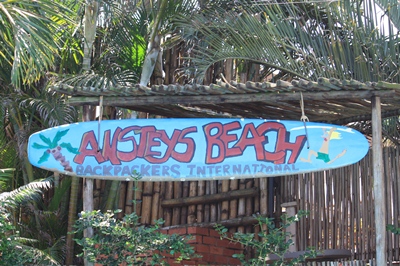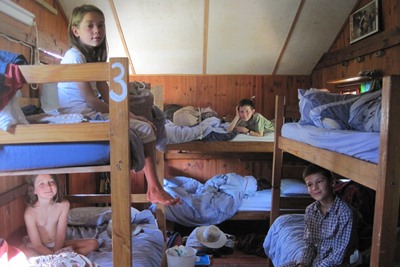 We sleep all together in a wooden bungalow.
Tugdual plays its first game of pool.

He is very proud because it is prohibited for children under 12: as he will reach this age after a few days, we let him play !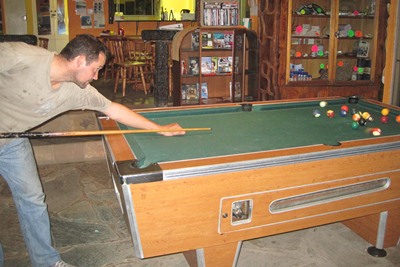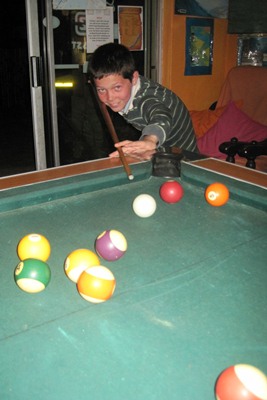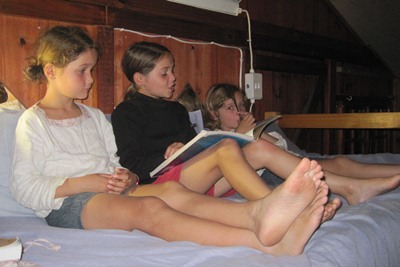 Octavie and Beatrix are passionate about the stories read by Agathe.
Children spend the day on the beach waiting for Matthieu who went to collect the car from the port.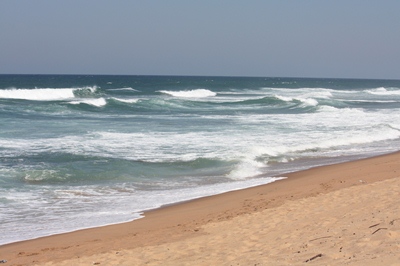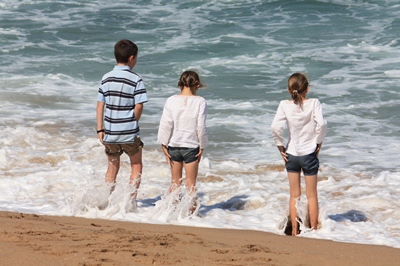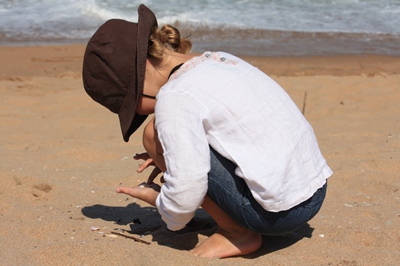 Our freight forwarder is good, and Matthieu is back in the evening with the car.

We are so happy to get our Landy back after six weeks of wandering !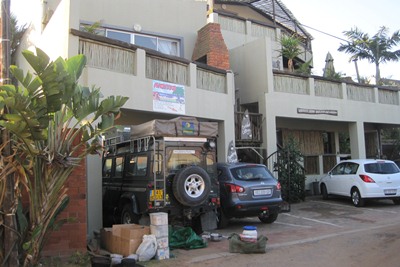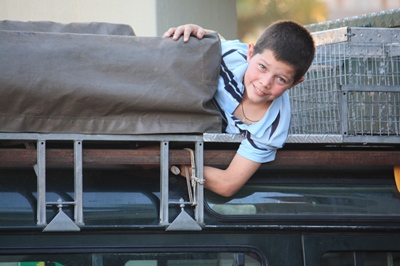 Set, sort, store and we are finally ready for new adventures !